Tastemakers: Pellston Market Saturday Dinners - Fuller's 2005 Vintage Ale
Oct. 11, 2006
Pellston Market Saturday Dinners
Pellston, Michigan is probably best known for making regular appearances on the Weather Channel map during the winter months as the "nation's cold spot." But since her arrival in town a few years ago Chef Nancy Kelly has been putting Pellston on the epicurean map. A couple of years ago she opened the Pellston Market offering gourmet sandwiches, imported cheeses, baked goods, organic coffee, fresh baked artisan breads, organic ice cream, specialty drinks, seasonal fresh produce and flowers, prepared foods, ready-to-cook marinated meats and quality seafood.
Growing up in Chicago, Kelly was self-taught in the kitchen and pursued her "chef's talents" by studying and working with chef and author John Desmond in Paris. She became somewhat of a "traveling chef" floating between Paris during the winter months and catering gigs in Harbor Springs during the summer. After seven years she brought her "Travelling Chef" catering operation to Northern Michigan full time and certainly is among the best in the business. Needing a base of operations she opened—to the delight of many—the Pellston Market in July of 2004.
Building a reputation for carrying unique ingredients and focusing on regionally produced items her Pellston Market has flourished. It has also built a standing with locals and visitors for its culinary excellence with a "Saturday Night Dinner Series." Limited seating has these dinners often selling out well in advance. This weekend's dinner is sold out but space remains for her October 21 dinner, which will feature her famous breast of duck.
So just how good is Chef Nancy Kelly? When the Culinary Institute of America Board of Directors gathered this summer at Bay Harbor they called on her to cater their dinner. To learn more about the Pellston Market or Chef Kelly's Travelling Chef catering operation visit www.pellstonmarket.com or call (231) 539-7100 to make reservations for one of her upcoming Saturday dinners. Diners may bring in their own wine or other favorite beverage. As for service, Chef Kelly and her staff are definitely on the "Dean's List."

Fuller's 2005 Vintage Ale

In the battle of freshness brewers have been putting "best by" date on their beers. In general beer is best fresh; unlike wine, beer tends to break down and lose it's flavor profiles the longer it sits around. There are exceptions and one great one is Fuller's 2005 "bottle conditioned" Vintage Ale. Some critics are hailing the brew as the beer to ever come out England.
Fuller's has been around for 350 years and is known for putting the ESB style on the tasting map, producing one of the world's best porters. Since its debut in 1997, Vintage Ale has been the "crème de la crème" for Fuller's. It has won a many awards around the world. In 2005 only 1,600 cases (38,400 bottles) were produced for sale in North America with each bottle individually numbered.
During a recent trip through Leelanau Peninsula I stopped by the Cedar City Market to see what Phil Thiel had in his back cooler and was surprised to find two bottles of the 2005 Vintage Ale. Released last November, the beer is wonderful today, yet will continue to evolve (condition) in the bottle. Brewmaster John Keeling writes: "Although we are obliged to state a best before date of 2008, like fine wine or whiskey, this mellow and golden ale will improve with age for many more years."
Pour slowly into a big red wine glass and allow the brew to breathe and to come up to cellar temperature. As the Vintage Ale warms you will note cloves and various spices in the aroma. A nice balance of fruit in the flavor with hints of cherries, pineapple and citrus balanced with caramel and coffee. In red wine terms this brew is "huge." This fall pair with wild game dishes such as the breast of duck Chef Nancy Kelly will serve October 21 at the Pellston Market.
Trending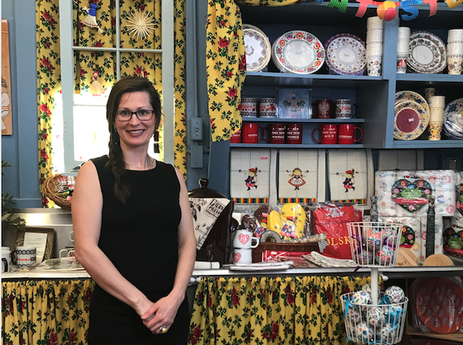 Straight Outta Hamtramck
There it stands, in downtown Cedar: The Polish Art Center. Some paintings of the Old Country probably, maybe some Polish p...
Read More >>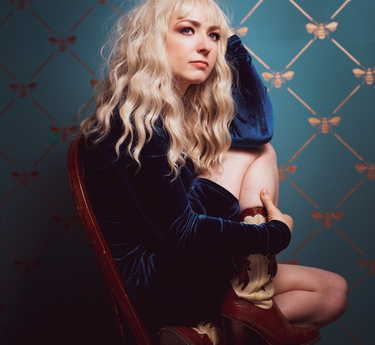 The Queen of Underground Country Returns
The last time Rachel Brooke released a full-length solo album, things looked very different — both in the northern M...
Read More >>
Patience Required
It's going to be a very long election night. Voter fraud will have nothing to do with it. Every state has some form of ea...
Read More >>
The Long Goodbye
Last week, President Trump sowed confusion within his government — and amongst our allies — by tweeting t...
Read More >>
↑