Historic dining on Walloon Lake
Nov. 29, 2009
Historic Dining on Walloon Lake
By Kristi Kates
Walloon Lake Inn chef/proprietor David Beier explains that he first acquired his interest in food from his father.
"He bought a lifetime subscription to Gourmet magazine when it first came out, probably in the late '50s," Beier says. After acquiring a liberal arts degree, Beier decided to move forward with his culinary interests.
"I started to apprentice for European chefs," he explains, "at that time there were no culinary schools."
Beier bided his time at different restaurants, eventually finding the Walloon Lake Inn when it surfaced on the market in 1981. After purchasing the Inn, he began turning it into the gourmet restaurant it is today.

DINING CONTRASTS
Beier says the Inn was first known as the Fern Cottage, and was built in 1891. A destination for visitors, it also served as a docking point for the steamboats that would carry travelers to hotels and cottages on Walloon Lake.
The days of hundreds of holiday-seekers rendezvousing at the Inn for their steamboat transfer are obviously long gone. "The Walloon Lake Inn is now known as a 'food' restaurant," Beier says.
Enhancing the food is the Inn's decor, which caters to both the local and resort trades.
"The dining room overlooks Walloon Lake and seats 70 people," Beier points out. "The pine-paneled porch is the perfect Northern counterpoint to the crisp linens that drape the tables. In the summer, the covered deck overlooking the lake is enjoyed by many for a drink as many of our guests arrive by boat. The Inn has always strived to serve cuisine that is excellent in quality with a restrained service and atmosphere. We emphasize consistency, quality, and value."

RICH DISHES
"First and foremost, the food is what motivates and gives direction to the Inn," Beier continues, "we are continually looking for culinary offerings that will please our guests. Although classic in approach and style, this is merely a tool that we use to look at all culinary traditions."
The Walloon Lake Inn's dining menu includes such dishes as Trout Hemingway, which Beier says is "a dish created to honor Walloon Lake's former author-in-residence," a Beef Short Rib crafted with an Asian ginger and Shiitake sauce, and Filet Mignon au Morrile, a filet of beef grilled with morel mushrooms and Madiera wine.
Desserts include Chocolate Mousse, Creme Caramel, a Lemon Sabayon Tart, and Maple Creme Caramel for which the Walloon Lake Inn makes its own maple syrup.
And don't fear, winter residents; the Walloon Lake Inn looks out for its local customers, as well.
"In the local season, the winter months, the Inn features monthly wine dinners, usually a five-course meal with wine priced at around $45," Beier says. "These are always listed on our website."

The Walloon Lake Inn is located on Winsor Street, one block west of M-75 in Walloon Lake, telephone 231-535-2999. They may also be visited on the web at www.walloonlakeinn.com.



Trending
Libertarian Solutions to Reforming Police State
Americans are finally seeing the need to reform the way our society enforces laws, as the issue of police force has been p...
Read More >>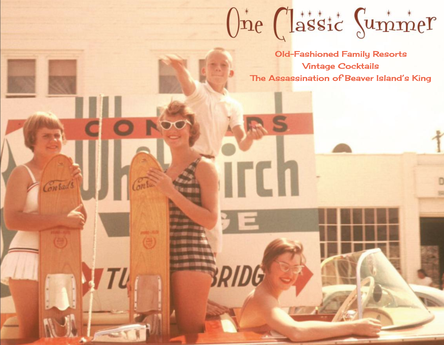 Cruise On In: The Best Resorts of Summers Gone By
As a prime vacation spot, northwestern lower Michigan is home to a number of different lodging facilities, from rustic cam...
Read More >>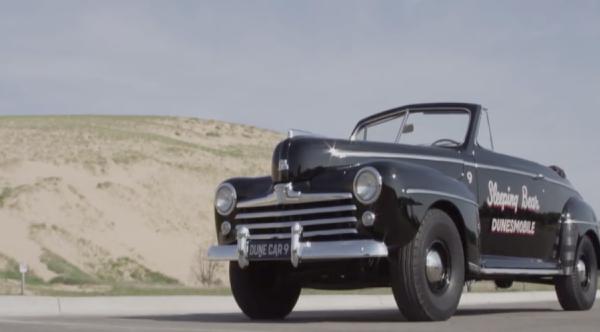 Days of the Dunesmobile
The sand dunes at the Sleeping Bear Dunes National Lakeshore are monuments of nature, 2,000 years old and towering 100 fee...
Read More >>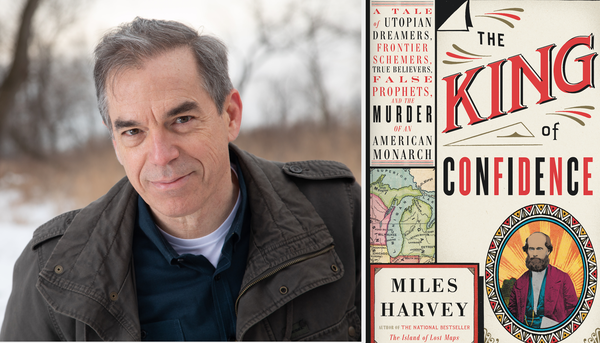 King of Beaver Island
It is possible to make the argument that James Strang is the most interesting person who ever lived in northern Lower Mich...
Read More >>
↑