Tastemakers: 20 years of Northern Michigan's culinary scene/ A toast to our beverage industry
May 30, 2011
20 Years of Northern Michigan's  Scene
The culinary scene in the region has really blossomed over the past 20 years. It is really hard to pinpoint exactly when and who was responsible for it taking off. I like to think that the agricultural community essentially the farmers and producers from 150 years ago were responsible. Whoever planted that first cherry tree and the others who saw this region as an agricultural goldmine really deserve the credit.
When the Northern Express launched in 1991 the emergence of a new restaurant scene was underway. Places like Tapawingo and Rowe Inn in Ellsworth were two restaurants at the center of moving the Northern Michigan palette away from oversized Midwest meat and potatoes portions to smaller portions that focused on flavor infusions and exploring classic and contemporary cuisine. It is amazing to think that these two world-class restaurants were located in a town with a population of less than 500. Both Harlan "Pete" Peterson of Tapawingo (now closed as Peterson retired two years ago) and Wes Westhoven of the Rowe Inn certainly deserve a lot of credit for where we are at today restaurant-wise in Northern Michigan. In 1996 Gourmet Magazine rated Tapawingo among the top restaurants of the country and the nations top chefs came to visit including Emeril Lagasse, Charlie Trotter, Wolfgang Puck and Mario Batali to see what Peterson was doing in the middle of nowhere. In 2003 when New York Times correspondent, editor and food and travel writer R.W. (Johnny) Apple Jr. visited the area  he wrote "The region's epicenter, gastronomically speaking, is Tapawingo in the hamlet of Ellsworth,which may be the best restaurant anywhere in the country that's a four-hour drive from the closest major city." 
Credit also goes to chefs Phil Murray and Jim Milliman who also owned restaurants in close proximity of each other from the early '80's till just a couple of years ago, first Windows (Murray) on M-22 and just a few miles up the road in Suttons Bay was Hatties (Milliman). Eventually both chefs made their way to Traverse City with Milliman opening Hanna and Murray opening Phil's on Front. Rumor has it Milliman is now spending time on tropical islands and working in the food broker business in the south. Milliman and Murray both helped to raise the culinary bar of the region.
In the Petoskey area certainly Staffords Hospitality has set the benchmark with dining operations in Charlevoix and Harbor Springs as well. Bob & Mary Keedy own Roast & Toast, City Park Grill and recently converted Andante to Palette Bistro are also leading the culinary charge in the Petoskey region. Chandler Symons who owns Symons General store (wine shop in the basement) and Chandler's Restaurant has been expanding his empire opening Cava in Bay Harbor a couple of years ago and just a few weeks ago opening Elevated above Cava. Elevated is a 10-table modern dining experience with a focus on locally grown, organic produce.
I apologize in advance for not mentioning everyone as certainly the list of restauranteurs in the region could go on forever in regards to giving credit for a restaurant scene that is emerging among the best in the Midwest. Over the years we have profiled many of them in features or in this Tastemakers column and we will continue to do so in future issues. 
But I feel it is important to give credit to a few individuals whose hands literally are in just about every restaurant operation in the region. Karl Malin oversaw the culinary arts program at the Traverse Bay Intermediate School District Career Tech Center for nearly 30 years (he recently retired and is working as a chef on a yacht in Florida) and hundreds of his former students currently work at or own restaurants in Northern Michigan. 
Fred Laughlin, director of the Great Lakes Culinary Institute and Lucy House a longtime instructor within the program at Northwestern Michigan College also have their handprints all over the restaurants of the region. Their vision helped to expand the culinary arts program at NMC to what it has become today. In addition they have assembled a talented teaching staff in recent years to handle the growing program at the Great Lakes Culinary Institute.
Just a couple of weeks ago The Michigan Land Use Institute (MLUI) published its eighth annual Taste the Local Difference farm and food guide. This program and guide has helped to grow the local farm and restaurant communities. Now the MLUI has introduced a new initiative "Spend Ten Local Dollars" campaign, which urges Northwest Lower Michigan residents to pledge to buy local grown food products every week.
"This is an exciting time for our region." said Janice Benson, Taste the Local Difference project director. "The guide helps people find local food—and combining that with a commitment by families to spend at least $10 each week on local food will significantly boost our local economy."
We have one of the best culinary and agricultural scenes (if not the best) in the country. Packaged in with the wineries, breweries, coffee roasters, the cultural offerings and all the other wonderful amenities of Northern Michigan look for our area to be one of the most sought after tourist destinations for years to come along with being one of the top places to live for retireesand young professionals and people like me who fall somewhere in between. 
If you or you know of someone growing, cooking or producing a local food product that should be shared with our readers please reach out to us for consideration in a future column by e-mailing rcoates@northernexpress.com or calling 231-947-8787. ---Rick Coates
A Toast to Our
Beverage Industry
In the past 20 years Northern Michigan has seen the emergence of several successful beverage industries. Wineries, craftbreweries, coffee roasters, distillers and tea makers are now all playing major economic roles in our tourism and agricultural communities while providing a much-needed boost to the year round labor market. 
The evolution of the local wine industry should be ranked among the top success stories of the region in recent years. When founding fathers Bernie Rink (Boskeydel) of the Leelanau Peninsula and Ed O'Keefe Sr. (Chateau Grand Traverse) of the Old Mission Peninsula launched their respective wineries nearly 40 years ago, even they probably didn't imagine what they would inspire. Now, including the Upper Peninsula, Northern Michigan has 43 wineries and counting. Currently there are a dozen or so winery projects in the works over the next couple of years including one being launched by HGTV hunk Carter Oosterhouse on the Old Mission Peninsula. Oosterhouse, along with his fiancee actress Amy Smart, just hosted a vineyard planting party and you can expect the eco-friendly couple to be releasing wines in the near future and entertaining their celebrity friends often at the new winery. 
The Northern Michigan wine region is no longer viewed by the critics as a novelty. Led by two federally-designated viticultural regions, the Leelanau Peninsula and Old Mission Peninsula both produce several award-winning wines while winning the praise of international critics and consumers alike. The creation of the two wine trails and recent culinary and agri-tourism initiatives have helped to create this wine region as destination for the culinary tourism traveler. During the recent downturn in the economy, the Northern Michigan wine industry was a shining star enjoying growth while much of the tourism industry struggled. 
Right behind the wine industry is the emergence of the craftbrew industry. Launched nearly 20 years ago by brewmaster and visionary Jack Archiable of the Traverse Brewing Company, Northern Michigan (including the U.P.) now has 18 breweries and counting. The Cheboygan Brewing Company just opened last Friday and according to Michigan Brewers Guild Executive Director Scott Graham "the region has  yet to even scratch the surface of the number of breweries it can handle." Shorts Brewing out of Bellaire and Right Brain Brewery in Traverse City continue to the lead the way with their award winning beers and Short's is now among the largest brewers in the State. 
The current trend seems to be locally-grown hops. Look for more "Michigan Beer" tap rooms opening up as well. Sam Porter of Porterhouse Productions along with restaurateurs Jon Carlson and Greg Lobdell will be announcing this week a state-of-the-art entertainment and dining complex in downtown Traverse City that will have a focus on all things local including craftbrews and wines among a 1,000-seat concert venue and locally-themed restaurant. Their project is expected to start construction in the fall of 2012 and open in early 2013.
Wineries and even restaurants in the region have launched a series of distilled products. Among the first were from Black Star Farms 10 years ago with their brandies and eau de vies. Now Kent Rabish of Grand Traverse Distillery has burst on the scene with the first micro-distillery in the region. Consistently rated as one of the top vodkas in the world at tasting competitions True North Vodka is now found throughout Michigan at restaurants and retailers. Now Rabish has launched a bourbon and his distillery in Traverse City is open for tours and tastings. Last year he introduced a home kit where enthusiasts are able to blend their own bourbons, whiskey's and even scotch and then age in a wooden barrel and bottle for home enjoyment. Rabish is also supporting the local agricultural community as well using local rye and cherry products. 
There are now several coffee roasters in the region doing well and some, like Higher Grounds in Traverse City, have an international clientele. As does Angela Macke at Light of Day Organics, who is shipping her teas daily. Passionate about tea, Macke has created an organic farm at the base of the Leelanau Peninsula and recently opened a tasting room at her farm on M-72 a few miles west of Traverse City. Finally, any mention of the beverage industry in Northern Michigan would be remiss if it didn't include the work of the Fosdick family with their Northwoods Soda & Syrup company they launched just over 20 years ago. 
So a toast to the success of the multi-faceted beverage industry in the region. As they say the best is yet to come. Look for more local beverage features in Bottoms Up, if you know of a product that we should feature send us an e-mail at rcoates@northernexpress.com or call us at 231-947-8787. ---Rick Coates
Trending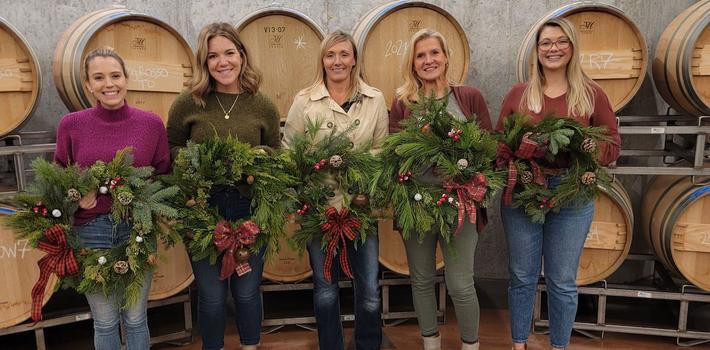 Wine & Wreaths at Mari
If you like wine and wreaths, you'll want to head to Mari Vineyards on Old Mission Peninsula. A 90-minute wreath-mak...
Read More >>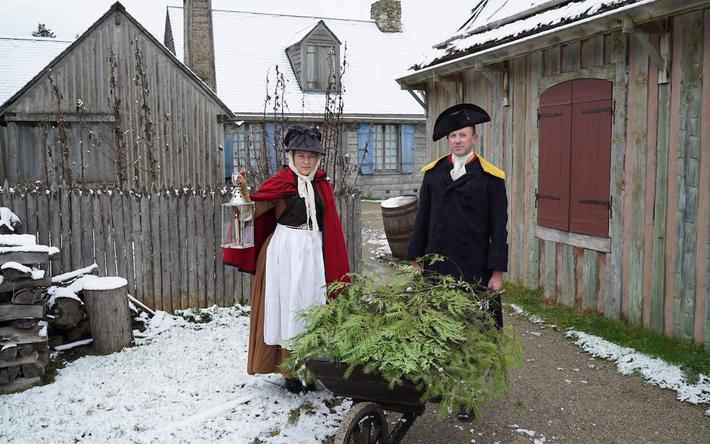 A Colonial Christmas
Christmas is coming to Colonial Michilimackinac in Mackinaw City on Dec. 9. Storytellers will bring to life the stories of...
Read More >>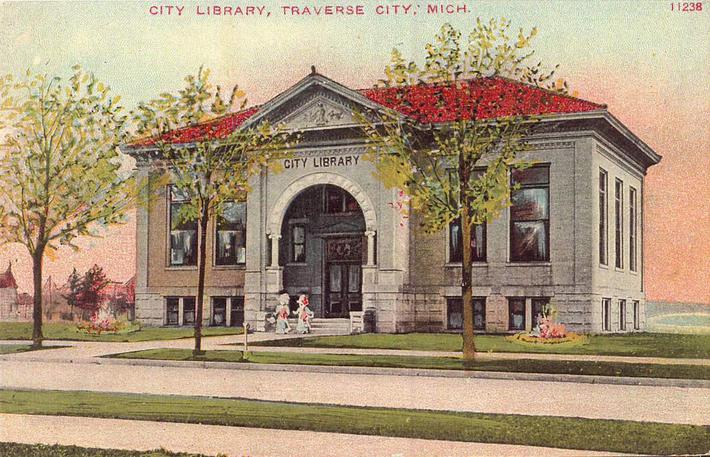 A Literary History of TADL
Next year, the Traverse Area District Library (TADL) will celebrate 155 years of lending books and knowledge in northern M...
Read More >>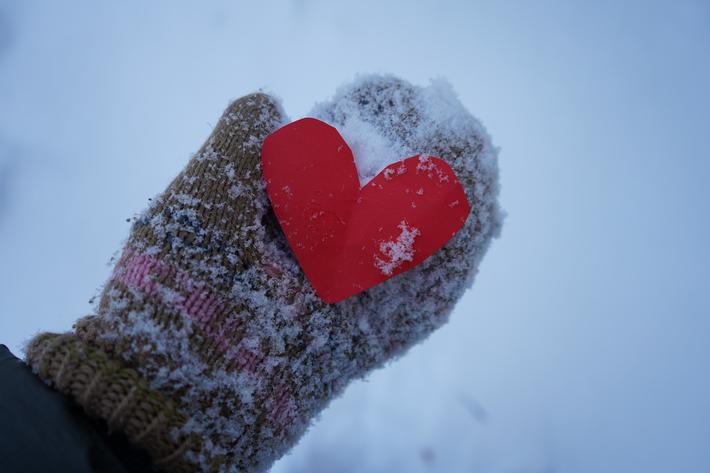 Merry Mittens
The Mitten Real Estate Group of Traverse City is helping make the season bright by kicking off their first Mitten Drive, w...
Read More >>