Johan's Expands Their Empire
Nov. 24, 2013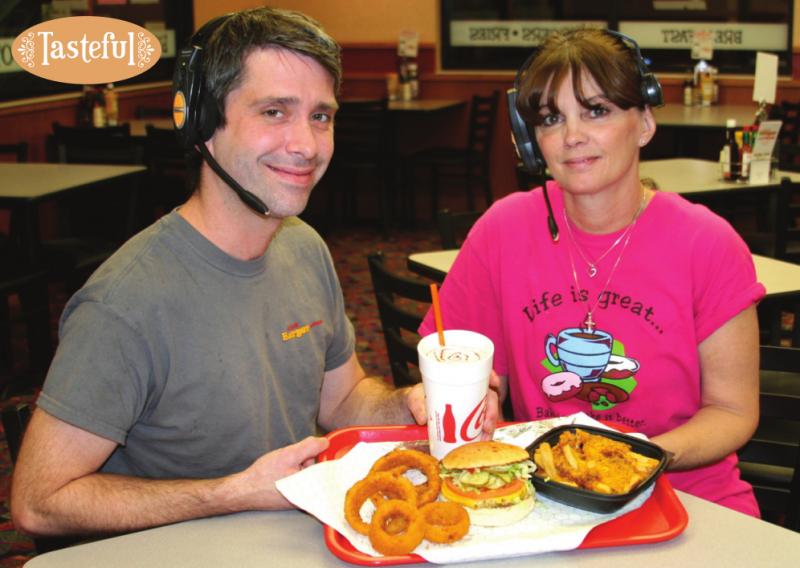 Johan's is a long-standing tradition in the Petoskey-Harbor Springs-Boyne area. Anyone who lives near one of their bakeries knows the scent of fresh-baked pastries and bread that begins early in the morning, tempting passers-by to stop in for breakfast, lunch, or just a treat.
Twenty-five years in to making their popular baked goods, which include pastries, donuts, bagels, breads, cakes, and pies, Johan's is expanding again, to the delight of their fans. They've added two new outlets to their empire (now totaling five Johan's locations in all), which is run by hard-working owner Clayton Brown.
QUICK AND QUALITY

This past summer, Johan's of Walloon Lake opened, a triple threat that features Johan's baked goods as well as ice crème and specialty coffees. A patio overlooks Walloon Lake itself, while the décor is very Up North vintage, in line with the rest of Johan's other friendly locations.
Their second new locale, Johan's Burger Express, is a bit of a diversion for Johan's, as they strive to take quick-serve food to a whole new level.
"It's great food, at a great price," Jason Miller says simply. Miller, general manager of the new Burger Express, is helping carry out Brown's goals of quality and freshness at their M-119 locale, which adds on even more convenience to Johan's offerings via Burger Express' drive-through and carry out options.
"With the building having a drive-through window, we're competing with other quickserve establishments, with the exception of our superior products," Miller explains.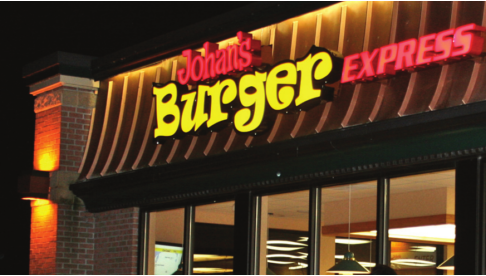 Johan's Burger Express starts early each day, opening at 7 a.m. and offering breakfast sandwiches made either on a fresh Johan's bagel or a croissant, plus breakfast burritos and more. Keeping the quality high continues at Burger Express during their lunch and dinner services, where Johan's burgers are paired with fresh Johan's buns that are produced at the bakery daily.
"Not too many fast-food outlets make their own buns," Miller says. "It's just one of the many things that set us apart from the competition."
FRESH AND FUN

All of the burgers are fresh, as well ("never frozen," Miller says), and can be dressed to order or chosen from the menu.
"You can get a custom-crafted burger made special for you, or you can get one of our presets, like the J Burger, which is like a classic cheeseburger with lettuce, tomato, pickle, ketchup, and mustard; or our Claymaker, made with sauteed onions, mushrooms, provolone, and a mild horsey sauce," Miller says.
Wraps, panini, and salads are also offered at Burger Express. Miller says that the Beef Brisket Panini is one of their most popular so far, served on Johan's homemade Everything bagel bread, with its savory-salty mix of seasonings.
"And don't hesitate to try one of the fresh soups made from scratch, like our White Chicken Chili, which is always a good choice at any time of the year," Miller enthuses.
Completing the menu roundup are Johan's beverages, which make great accompaniments to any menu item, from coffee to sodas. Milkshakes are even available, in the traditional chocolate/strawberry/vanilla flavors, or a couple of more unique options, as Miller explains. "This season, we are featuring our Pumpkin Spice shake as well as our new Java shake, which is a nice alternative to an iced coffee," he says.
And, of course, desserts are a no-brainer, with Johan's legendary donuts available to choose from.
Located just five miles from two of Northern Michigan's most popular ski hills, Boyne Highlands and Nub's Nob, Johan's Burger Express is poised to become the Next Big Thing in Johan's lineup. Open until 9 p.m., they're ready to serve the winter ski rush, with a spacious dining area inside, plus drive-through and carryout open all day, through ski season and beyond.
"We make it easy to fill up when you're on the go," Miller says.
Johan's Burger Express is located at 3473 M-119 between Petoskey and Harbor Springs, telephone 231-242-4800. Visit their Facebook at www.facebook.com/Johansburgerexpress. They can also be found on Yelp, UrbanSpoon, and Yahoo. Text CLAYMAKER to 411247 to join their mailing list for deals and specials.
Trending
Libertarian Solutions to Reforming Police State
Americans are finally seeing the need to reform the way our society enforces laws, as the issue of police force has been p...
Read More >>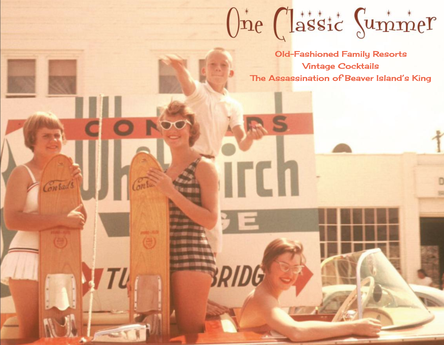 Cruise On In: The Best Resorts of Summers Gone By
As a prime vacation spot, northwestern lower Michigan is home to a number of different lodging facilities, from rustic cam...
Read More >>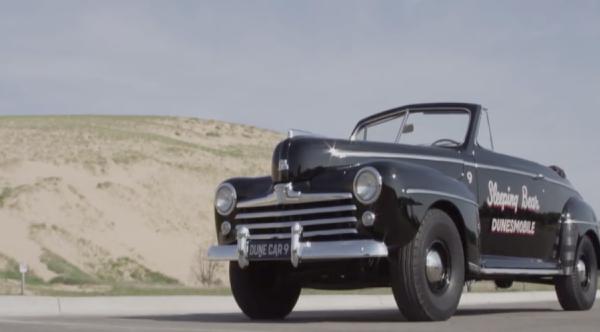 Days of the Dunesmobile
The sand dunes at the Sleeping Bear Dunes National Lakeshore are monuments of nature, 2,000 years old and towering 100 fee...
Read More >>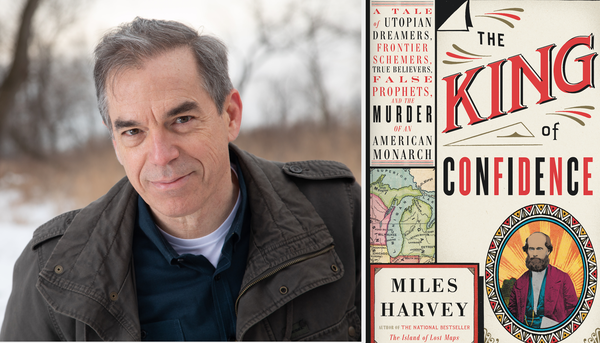 King of Beaver Island
It is possible to make the argument that James Strang is the most interesting person who ever lived in northern Lower Mich...
Read More >>
↑