Behind the Menus
Owners of the area's restaurant groups have unique perspectives on eatery scene
May 11, 2014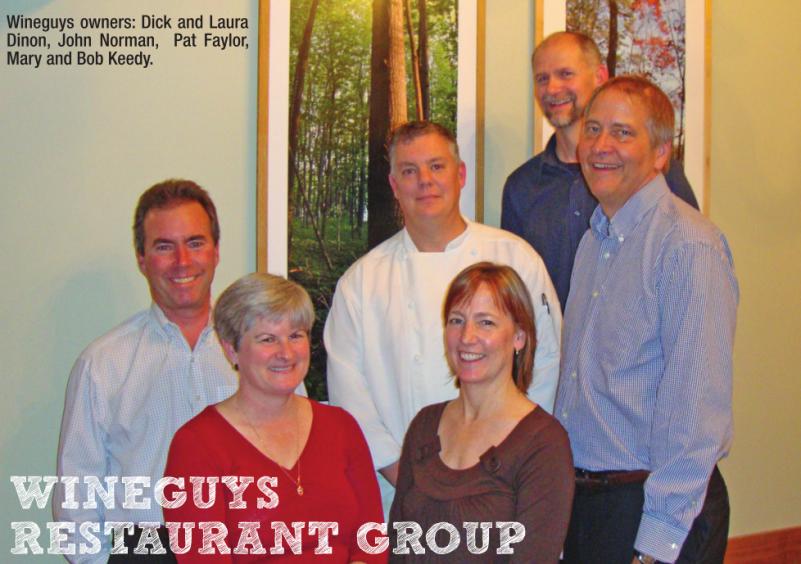 Not too long ago, chains and greasy spoons defined Up North dining for many visiting the region.
While those spots still have a place here, fine dining has been redefined by restaurateurs who eschew fancy for fresh décor, vibe, and most importantly, what's going on the table.
It took 20 years, but the Wineguys Restaurant Group finally gelled in 2010 after opening Palette Bistro in Petoskey, the group's third venture there.
The Wineguys – Bob Keedy, Mary Keedy, Dick Dinon, Laura Dinon, Patrick Faylor, and John Norman – own City Park Grill as well as Roast and Toast.
What should people know about your restaurants?
We have three very unique experiences with our restaurants. The City Park Grill is housed in one of Petoskey's oldest buildings and was frequented by Ernest Hemingway. It is known for our famous hot biscuits and a wide array of offerings including whitefish from John Cross Fisheries and our apple wood grilled steaks.
Roast and Toast roasts all of our own coffee, including fair trade organic beans. Also, we are known for our daily creations of soups, bread, bakery items and awardwinning salads since 1993.
Palette Bistro is a Mediterranean-inspired, casual upscale restaurant featuring small plates and rustic brick oven preparations complemented by European wines and Michigan craft beers. Two floors of seating offer stunning Little Traverse Bay views. All are committed to local products and exceeding our guests' expectations.
Any challenges?
Our challenges include always finding and retaining the best staff available and maintaining great value for guests, especially with current cost pressures.
What is your diner profile?
Our guests are a wide cross-section with all of our visitors and locals. We try to tailor their experience to their individual needs and provide a great value for them.
Any favorite restaurants?
The restaurant scene in Petoskey has become very good over the years. There is a wide array of restaurants in the downtown offering great quality, variety, innovation, and local products offered up by local operators dedicated to outstanding guest service.
What's next?
City Park Grill recently completed the renovation of The Hemingway Room and a brand new dinner and lunch menu. The outdoor dining spaces will be opening soon at Palette Bistro and our new lunch menu is now available. Roast and Toast's new menu starts this month and customers should try one of our new coffee blends in one of our French press coffee makers.
What is your vision for your dream restaurant?
A great staff serving great locally influenced food at a great value.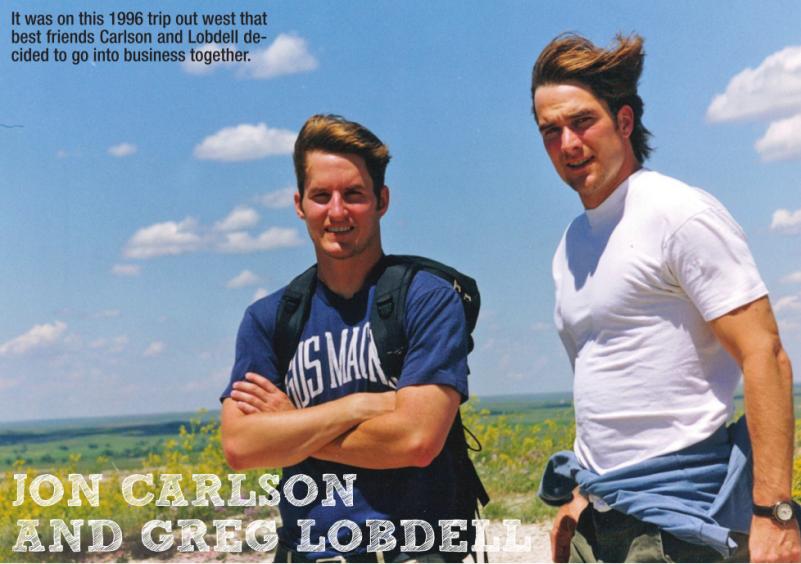 It was on a 1996 trip out West that Jon Carlson and Greg Lobdell – best friends since kindergarten at Traverse City's Old Mission Elementary School – decided to go into business together.
That partnership today comprises restaurants and breweries in Traverse City, Royal Oak, and Ann Arbor. The five northern ventures include Mission Table (formerly Bowers Harbor Inn), North Peak Brewing Company, Kilkenny's Irish Public House, Blue Tractor, and Jolly Pumpkin.
What should people know about your restaurants?
[Jon Carlson]I think it is important to know that they are all individual owned with different operating partners onsite. There is no big umbrella company owning these. Greg and I are the main owners of all of them. We let each restaurant stand on its own and let the partner onsite and staff drive the concept.
Sure, we all meet and share ideas and save on purchasing and so on, but we work so hard to keep them unique and independent – that's key!
Any challenges?
I think the biggest challenge is facing new and exciting competition. We actually love the new places and strive to continually improve. We put a lot of money back in every three years both with interior, staff, and concept changes.
What is your diner profile here versus downstate?
No real difference. Royal Oak, Ann Arbor, and Traverse City all have very educated customers. They all want great food and great service! The only difference is Traverse City still gets a ton of new customers during the summer so you need to be ready.
Do you think the "foodie" label for this area is accurate?
Oh, yeah. It is crazy up here now. Great chefs are choosing Northern Michigan now to live and work. We love it. Our partner, Paul Olson, at Mission Table and Jolly Pumpkin, moved back to Michigan after living in NYC and Connecticut. Although he grew up downstate Michigan, he chose to come to Traverse City. What a prize for us to get such a talent as a partner and chef!
What's next?
Kilkenny's just went through a big update on interior and drink/food menu and we still have more work to do there before summer. North Peak was done last spring. Blue Tractor is getting a new remodel and new menu and some more smokers. [Blue Tractor] has continuously grown 15 percent each year for the last three years and we are adding a new seating, new bar, and possibly new rooftop deck. To handle this, we have to add more equipment for bbqing!
Any favorite restaurants?
Well, I have always been a big fan of Omelette Shoppe. I also really like Towne Plaza.
We always have our holiday party there – they are talented. Of course, I still love Sleders and Mode's!
What is your vision for your dream restaurant?
Ha! Living the dream – always wanted the three places we own now. Of course, growing up on Old Mission, it was amazing to have a place out there. It's very difficult to make any money out there ever but it is magical being on Bowers Harbor and so crazy to have our childhood friends owning wineries out there as well.
We grew up with the Kroupas and Stegengas and love what they do, plus we are kinda partial to 2Lads and Brys [vineyards.] Man, are we lucky! Wouldn't it be cool to have a Korean restaurant up there someday? Love Korean food!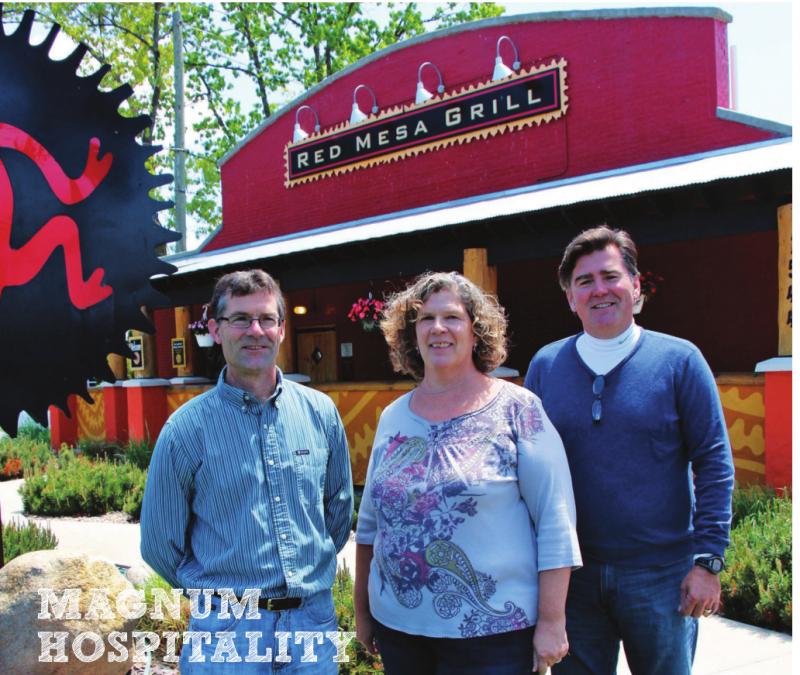 In just 13 years, Magnum Hospitality opened up four hot spots in Northern Michigan: Boyne City's and Traverse City's Red Mesa Grill, Pearl's New Orleans Kitchen in Elk Rapids, and its most recent venture, Cafe Santé, again in Boyne City.
The partners – Mary Palmer, Fred Moore, and Jim Cartwright – are longtime friends who have littered their website with inside jokes and good-natured jabs.
The four restaurants reflect that friendship: Refreshing, creative, and definitely colorful.
What should people know about your restaurants?
That our concepts are fun, festive and casual. That the food is fresh, authentic, and made from scratch in-house using as many locally sourced ingredients as possible. That our staffs genuinely embody the spirit of hospitality.
Any challenges?
Challenges are inherent with the seasonality of our business, primarily the large swing in staffing needs from summer to winter and the associated investments of time and dollars in training seasonal staff.
Also, rising costs of product and benefits must be confronted in a region where the amount of quality competition serves to keep a lid on price increases.
What is your diner profile?
They are very food savvy and appreciate food that is engaging, fresh and authentic – "out of the norm" instead of out of the can or freezer. They like to learn something when they dine. They want to know the "story" behind the dish, the ingredients, the restaurant, and its products.
Jim Cartwright, Mary Palmer and Fred Moore outside the TC Red Mesa.
Do you think the "foodie" label for this area is accurate?
We are fortunate to have a significant number of top-notch chefs and independent operators who have chosen to make this area home – from "hole-in-the-wall" owner/operators to larger, more upscale concepts.
There is a lot of pride in, and awareness of, local products and a lot of buy-in to the benefits of local sourcing. Tie in the burgeoning wine, beer, and distilled spirits industries; the growth of area agritourism; the quality delis, wine shops, cheese shops, spice and oil shops; and farm markets and, yes, the area seems to be pretty serious about its culinary scene.
But as far as the "foodie" label goes, that needs to come from without – if "foodies" make the area a destination, then the label fits.
What's next?
We are continually upgrading our facilities. In the last year or so, we added retractable windows and heaters to the covered outdoor seating area at Santé, making it usable year-round. We also expanded, covered, and added a bar to the waiting area at Pearl's.
In addition, we have been focusing on the guest experience for the past year through our "connect with the guest" program. We strive to have each of our service personnel take the time to make a personal connection with the guest: share a favorite beach, hike, or area attraction; identify tastes and interests; and be an ambassador for the restaurant and the area.
Any favorite restaurants?
Trattoria Stella, Red Ginger and Rick Bayless' Fontera Grill in Chicago because of their staff training and attention to detail. Tuscan Bistro, Amical, FouFou, and Towne Plaza are comfortable "locals' places" to dine with consistent, high-quality food and service and owner-operated.
Trending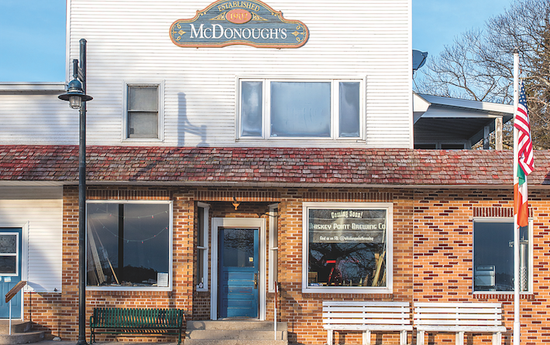 Welcome to Michigan's Most Remote Brewery
After years of planning and honing his beer-making skills, this spring, Patrick McGinnity plans to open Beaver Island's first microbrewery. Opening a craft brewery is challenging. Opening one on a remote island in Lake Michigan that's either a 15-minute plane ride or a two-and-a-half-hour ferry ride from ...
Read More >>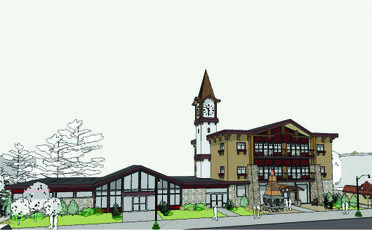 Gaylord: A boomtown Up North
Gaylord native Gary Scott had moved to Indiana, where he and some partners started a business to invest in distressed properties. He was talking to a banker in Detroit about real estate in Bloomington when he asked what kind of deals might be available in northern Michigan. ...
Read More >>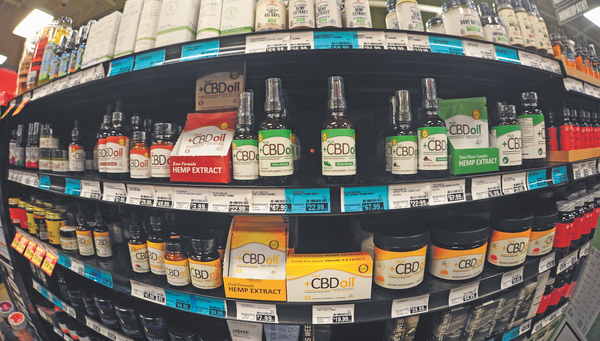 CBD Laws: Dazed and Confused
The sign outside of Family Video in Kalkaska lets drivers know the store has more than just movies. The sign reads: "CBD PRODUCTS NOW AVAILABLE HERE! CHECK IT OUT." CBD is short for cannabidiol, a kind of chemical compound that occurs naturally in hemp and marijuana plants, but does ...
Read More >>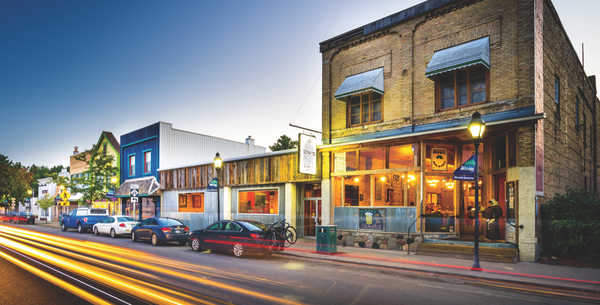 Small Up North Towns on the Rise
Spotlight on Bellaire (pictured)Seems Traverse City isn't the only place in the region making those "Best of" lists. The Antrim County hamlet of Bellaire was recently named to the list of Best Lakeside Towns in the U.S. by Country Living Magazine, alongside the likes of Vergennes, Vermont, Greenville, ...
Read More >>
↑