Chef Charles
Dec. 4, 2015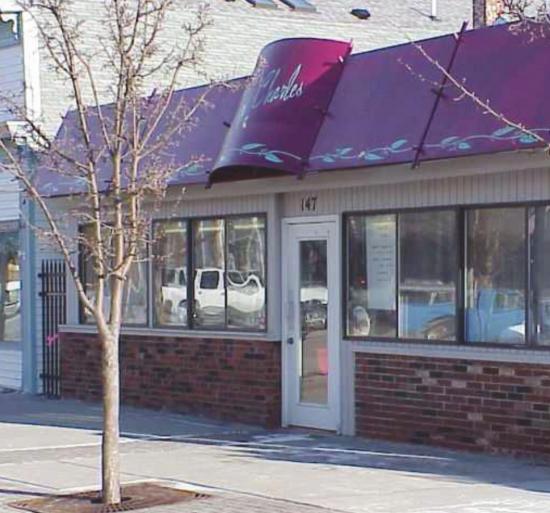 A PIZZA LEGEND
With the culinary experience chef Charles Egeler acquired by the age of 40 — studying at the Culinary Institute of America, apprenticing in a Jewish bakery, being mentored by a former White House chef, holding high positions in both gourmet eateries and major restaurant corporations — he could have chosen to continue his career in any kind of food establishment, anywhere in the world. He even had the language skills: fluent in Spanish and conversant in French, German and Italian. So why open a pizza restaurant in the quaint little village of Elk Rapids?
It was a twist of fate. "Yes, I've traveled extensively, both in this country and abroad, and worked in many big cities over the years," said Egeler, "but I have small town roots. I grew up on a farm in southeast Michigan and it was there with my family — which was of German and Alsatian descent — that my training in cooking, butchering, baking and preserving food really began."
SOMETHING OLD, SOMETHING NEW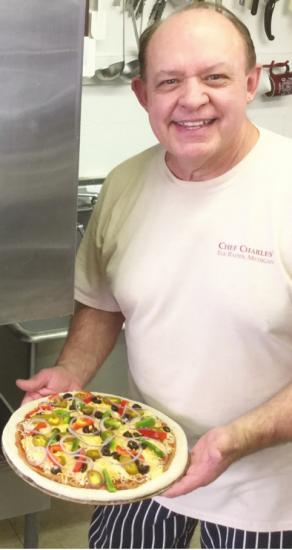 Looking to get back to those roots, in 1985 Egeler accepted an offer for the executive chef position at the former Waterfront Inn in Traverse City, buying a home just outside Elk Rapids. Over the next 10 years, he became friends with the owners of local dining spot Pizza Port. They began begging Egeler and his brother, who had followed him to the area in 1990, to take over their business, as they wanted to retire.
"I had toyed with the idea of opening a Mediterranean restaurant for a while," said Egeler.
"And, as I approached middle age, I thought, 'If I don't do something now, I never will.'" So the brothers took a leap of faith and purchased the Pizza Port property in early 1995. Not until they began renovations did they realize the scope of the undertaking.
"There was so much to do to bring the kitchen up to code," said Egeler. "Luckily, my brother was a builder, but we had less than two months to get it in shape for a spring opening." Egeler determined the only thing worth saving in the kitchen was the gas-fired, conveyor belt oven. "We basically gutted the space and rebuilt around it. We couldn't afford to buy anything else at the time, so I changed direction and decided to do everything I could with that oven, and logically, that meant pizza would be our main focus."
Chef Charles' opened its doors in April 1995. "That first summer, I got very creative playing with the menu," said Egeler. He incorporated his own pesto recipe and starting making a Roma tomato-based sauce as well, using only fresh herbs like basil (which he grows himself) and parsley. He also began making his own rusticstyle dough with high-gluten flour and a medium cracked wheat, "because it imparts that kind of nutty flavor and gives it a nice chew."
Although he initially received negative feedback because customers wanted traditional white pizza dough, he eventually won them over. Twenty years later, Chef Charles' pizzas are the stuff of legend in Elk Rapids.
THE KITCHEN BRIGADE

The gleaming stainless steel conveyor belt oven that survived the renovation dominates the small kitchen, where, in high season, as many as five people are working at one time. The space is arranged in a practical manner and staffed like a miniature version of the traditional French brigade. Each team member has his/her designated station, the process of making pizzas passing from one hand to another like the baton in a relay. From rolling out dough balls (no theatrical tossing here; the dough is too delicate, said Egeler), to spreading sauce, to adding toppings, to carefully sliding the creation onto the conveyor, then plating or boxing the piping-hot, fresh pizza as it comes out of the 550-degree oven just seven minutes later, it's a race against time. This is especially true when the dining room and outdoor patio are filled to capacity in summer with tourists and locals.
"The Saturday of Harbor Days is always our busiest day of the year," said Egeler. "That night, the line is out the door."
SPOILED FOR CHOICE

Egeler knows and greets his regulars by name. He also knows what they like; the alltime favorite is the signature Chef Charles' pizza: a combination of pesto, four-blend cheese, feta cheese, artichoke hearts, fresh garlic and kalamata olives on a sesame crust, topped with toasted pine nuts. Other popular picks are the seven-cheese pizza and the wet burrito pizza, both vegetarian. Meat and poultry lovers have their share of options, as well, variously topped with pepperoni, ham, chicken, smoked turkey, meatballs, capicolla and more. For those who prefer creating their own, the menu offers three seasoned crusts, four cheeses and cheese blends (including soy cheese), five sauces and no less than 25 toppings from which they can choose.
Choices are what Chef Charles' is all about.
Vegetarian or vegan? Check. Gluten free? Check. Pizza by the slice? Check (and enjoy a free Northwoods Soda with that slice). Dine in or take out? Check. Thin crust? Half and half? A sandwich or salad instead of a pizza? Check, check, check. Chef Charles' will even come to you. Catering is available for events in the immediate area with up to 50 attendees.
The restaurant closes for just more than a month every year in mid-December when Egeler heads to his second home, Nicaragua. Dyed-in-the-wool Chef Charles' enthusiasts always have the option of pre-ordering partially-baked pizzas or buying his pesto sauce, tomato sauce and pizza dough for freezing at home to tide them over until his return. Insiders also know that, when he reopens at the beginning of February, Egeler will have a muchanticipated annual treat for them: his famous Reuben pizza, offered through St. Patrick's Day.
Asked about that particular specialty, a local merchant, one of the regulars, just closed her eyes, breathed deeply and said, "Aaahhh, the Reuben. February can't come soon enough!"
Chef Charles' is located at 147 River Street in Elk Rapids. Winter hours are Monday–Saturday 11am–8pm, but may vary depending on business. To verify opening times or place an order, call 231-264-8901. Closed Dec. 19, 2015–Feb. 3, 2016. For more information, visit chefcharlesinc.com. $
Trending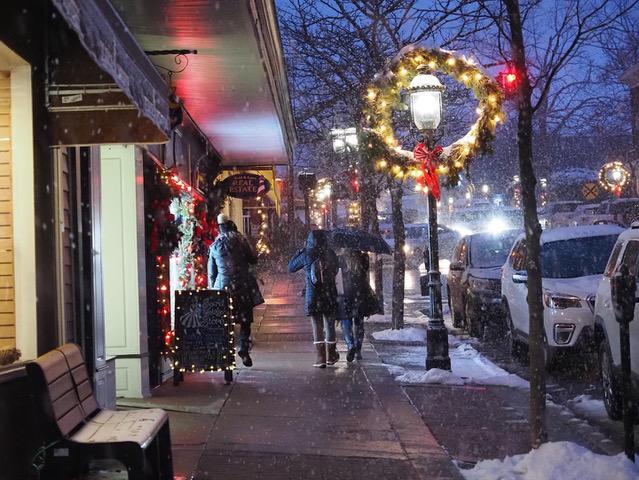 Jump Start Holiday Shopping
Downtown Petoskey hosts their Holiday Open House on Friday, Dec. 2, from 6-9pm as Santa flies into town to light the giant...
Read More >>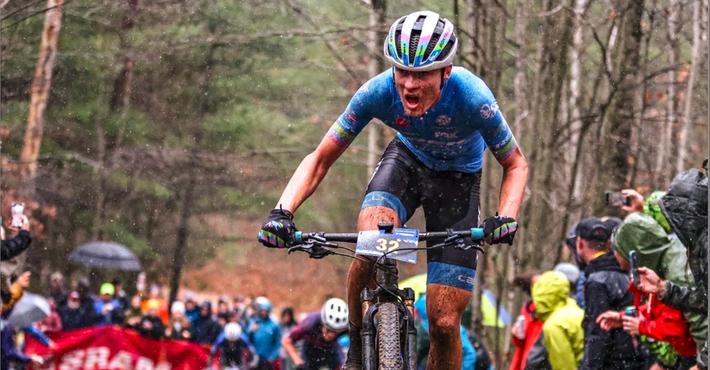 A New Gear
If last week's snow made you think the two-wheeling season is over, think again. Tuesday, Nov. 29, is the official l...
Read More >>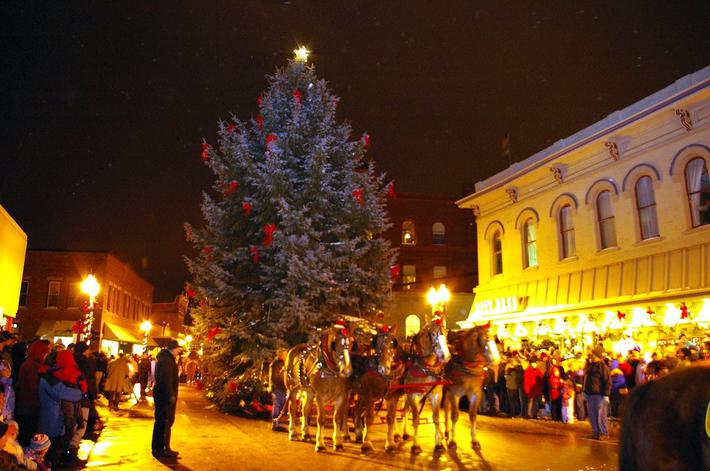 Jingle All the Way to Manistee
The town of Manistee is going into full holiday mode—and going back in time—this weekend. Friday, Dec. 2, the ...
Read More >>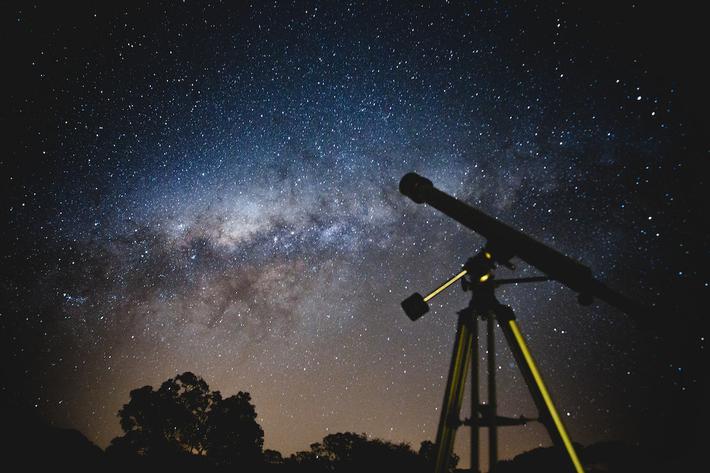 Aim for the Stars
Aliens may walk among us, but this weekend it's our turn to wander through the galaxy. On Saturday, Dec. 3, the Denn...
Read More >>