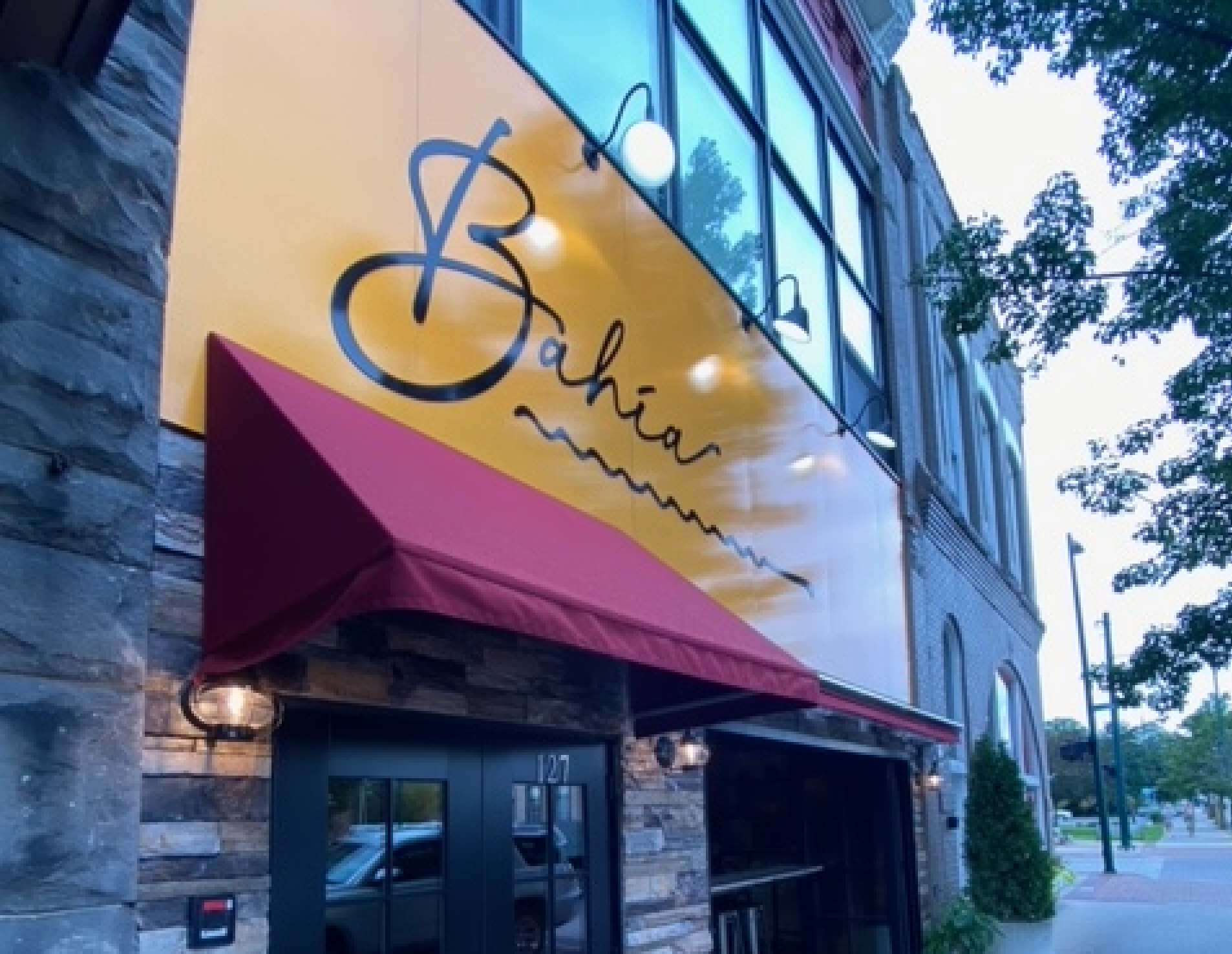 Bahia
Bringing robust and bold flavors home to downtown Traverse City for a refreshing tapas takeover
With international travel still off the table for most of us, Bahia — the newest eatery to open on Traverse City's bustling Union Street — is here to help us escape for at least a brief getaway. Offering up delicious tapas and enchanting cocktails, this Spanish fusion eatery makes it easy to pretend you've been transported to a bar on Las Ramblas, in the heart of Barcelona. (And Grand Traverse Bay, just a short walk north, provides a solid stand-in for the azure blue coastline of the Mediterranean — and clearly, a little inspiration for the restaurant's name; Bahia means bay in Spanish.)
Since opening its doors last month, Bahia has already amassed a loyal fan following (with one new convert right here), and it's no wonder; walking into the space — with its exposed brick, soft lighting and a chill indoor-outdoor flow — sets you instantly at ease. It is time to slow down, relax, and take in the laid-back vibes. Owner Tim Kiel and Managing Partner and Chef Bryan Welburn have created a space focused on bringing people together through the enjoyment of food, and there is a lot to enjoy.
BUEN PROVECHO
Heating things up in the kitchen is Head Chef Allante Garrett-Jackson, a well-known veteran of long-time Traverse City hotspot Apache Trout Grille. He has teamed up with fellow Chef Welburn, who designed the menu, to bring the tapas creations to life. Bringing over 12 years of experience, Garrett-Jackson says he's excited to be a part of this new venture and intent on making "every dish better than the last."

For Garrett-Jackson, freshness is the key ingredient in every dish he makes. "All the food is prepared from scratch every day," he says, "right down to all the sauces that you see on the plates." Pulling favourites from Garrett-Jackson isn't easy — a great indicator of how much love and respect he has for this menu — but he finally relents and names the prawns sautéed in garlic and the scallops served atop of blueberry compote as his must-haves. Garrett-Jackson's advice for any first-time guest: "Order everything." The portion sizes are perfect to share, and heaps of small plates will satisfy big appetites.
Right now, Bahia is offering a host of tapas plates. A standout: the blue corn tostada — a crispy tostada with refried pinto beans, crunchy habanero coleslaw, and succulent leg of lamb paired with two house-made sauces, the mojo Roja, the spiciest sauce on the menu, and a mellow lime crème. The pair work together to bring this dish just the right heat.
Then there is the Potato Bravas, diced potatoes perfectly pan-fried to be crunchy on the outside yet still smooth and fluffy on the inside. Topped with a smoky and spicy bright red sauce and silky truffle aioli, this dish is essential to any traditional Spanish tapas menu, and Garrett-Jackson pays a great homage to it with what he serves up. You will never want to go back to regular pub fries again.
Dessert at Bahia is not to be overlooked. Once you try the Benelos, or "Spanish doughnuts," you will not know how you have gone through life thus far without them. They have a taste reminiscent of oversized elephant ears from the fairgrounds but made and presented with a lot more finesse. Fluffy, fried deliciousness topped with salted caramel sauce, they are a decadent and lip-smacking way to end your meal or even start it.
Bottoms Up
A new arrival to Traverse City from New Orleans is levelling up the handcrafted cocktail menu at Bahia. Bar Manager Chelsea Kitatake has been slinging drinks for the past 25 years and man, this woman knows her booze, bitters, herbs, and fruits. She has brought a world of experience and new flavours with her to Bahia.

Chef Garrett-Jackson's "order everything" advice still holds true for the cocktail list — albeit maybe not all in one visit. Make sure not to skip the Conquista cocktail made with a base of cilantro-infused tequila and charred pineapple. The cilantro hit in the drink is real. If you love cilantro (and even if you are one of those difficult ones that do not), this drink will blow you away … maybe all the way to Spain. The charred pineapple takes it up a notch adding a smoky-sweet umami flavour that earns it a top spot as your new go-to drink
Another fan favourite is the Paloma. This is where Kitatake's skills and experience really shine. A house-made grapefruit shrub is the secret to this drink. Made by taking fresh grapefruit and pickling it with sugar and vinegar to create a syrup that serves as the base of the cocktail, Bahia's Paloma is sweet, tangy, and topped off with an eye-opening pour of tequila and lime.
Bahia's wine list is purposely curated to make sure every wine can pair with every tapas plate, so be adventurous in trying something new — especially if you're open to trying some of the very sultry Spanish reds on offer. There are two Tempranillos just waiting to have their corks popped. Order them, drink them, and watch those R's start to roll off your tongue.
A classic assortment of local Michigan beers is also available. This hand-selected menu has tried-and-true home state favourites (think Bells and Shorts) as well as a peppering of more exotic Spanish lagers and ciders.
Bahia truly offers some unique tastes, adding to the gastronomic diversity of Traverse City.
So make a date and plan your escape.
Find Bahia at 127 South Union St. in the former RAM'S space right next to Cousin Jenny's. Open 3pm–12am Wednesday through, with special Friday and Saturday late-night hours pushing closing time until 2am. Look out for Bahia's winter menu coming up in the next couple of months along with some special cold-weather cocktails. For menu and other information, see www.bahiatc.com.
Trending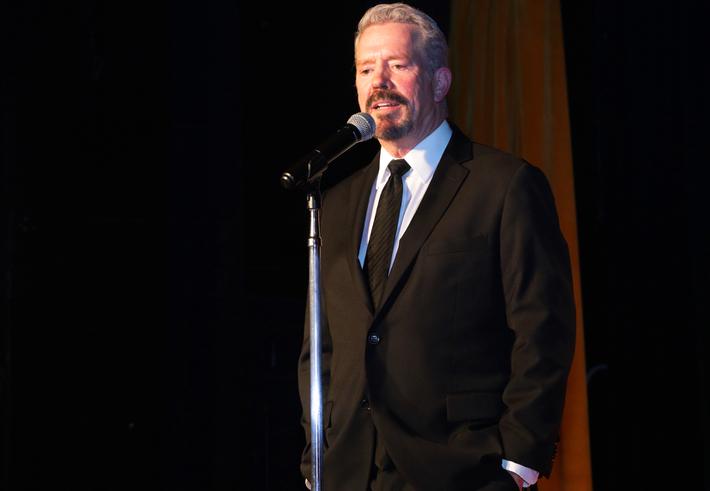 Bob Phillips Brings It to TC
When you're one in a crew of eight Catholic kids, it's imperative that you find your spot. For seasoned stand...
Read More >>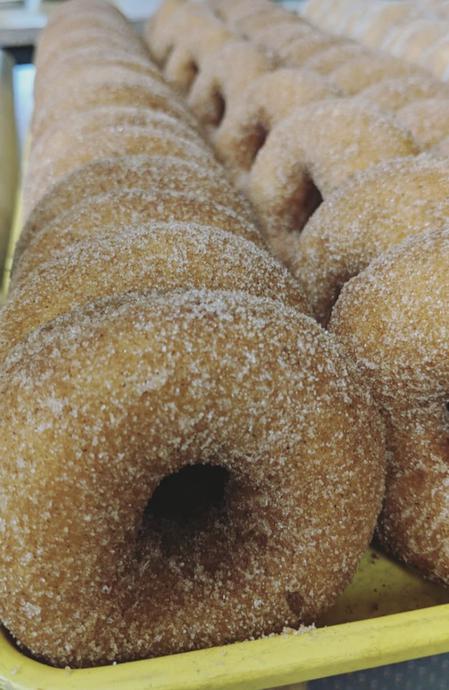 Gallagher's Farm Market Donuts
We're not much for pumpkin spice lattes, but we do have our own seasonal cravings, and these little round wonders ca...
Read More >>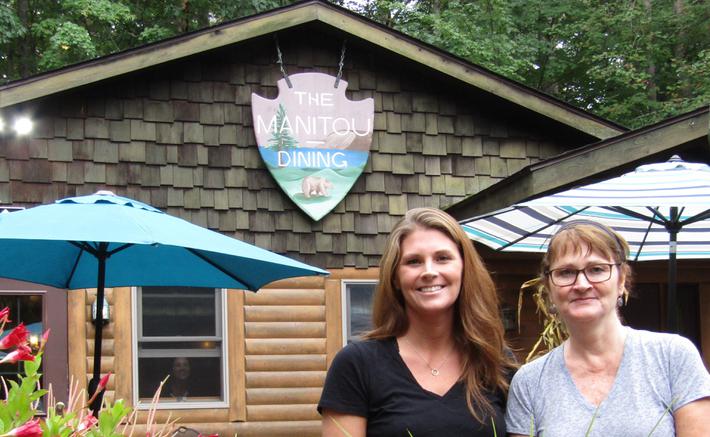 All In The Family
It started life as a common northern Michigan resort cabin, but over the years it's been transformed into one of Benzie Co...
Read More >>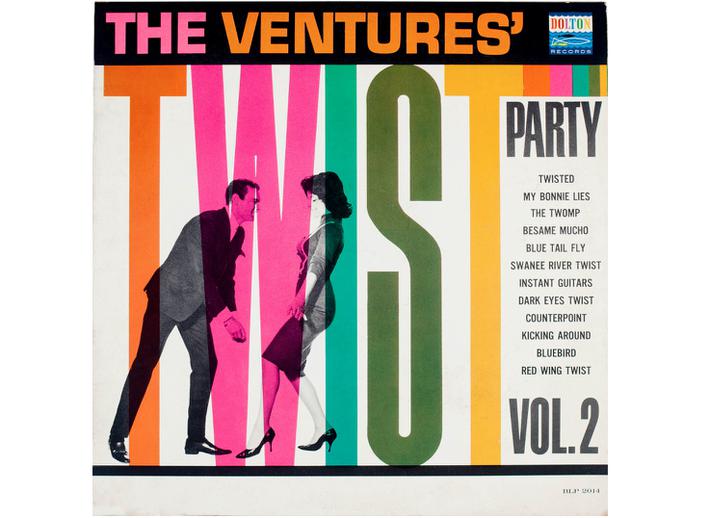 One For The "Record" Books
Let's dance. That's the invitation that authors Janet Borgerson and Jonathan Schroeder are extending to...
Read More >>
↑