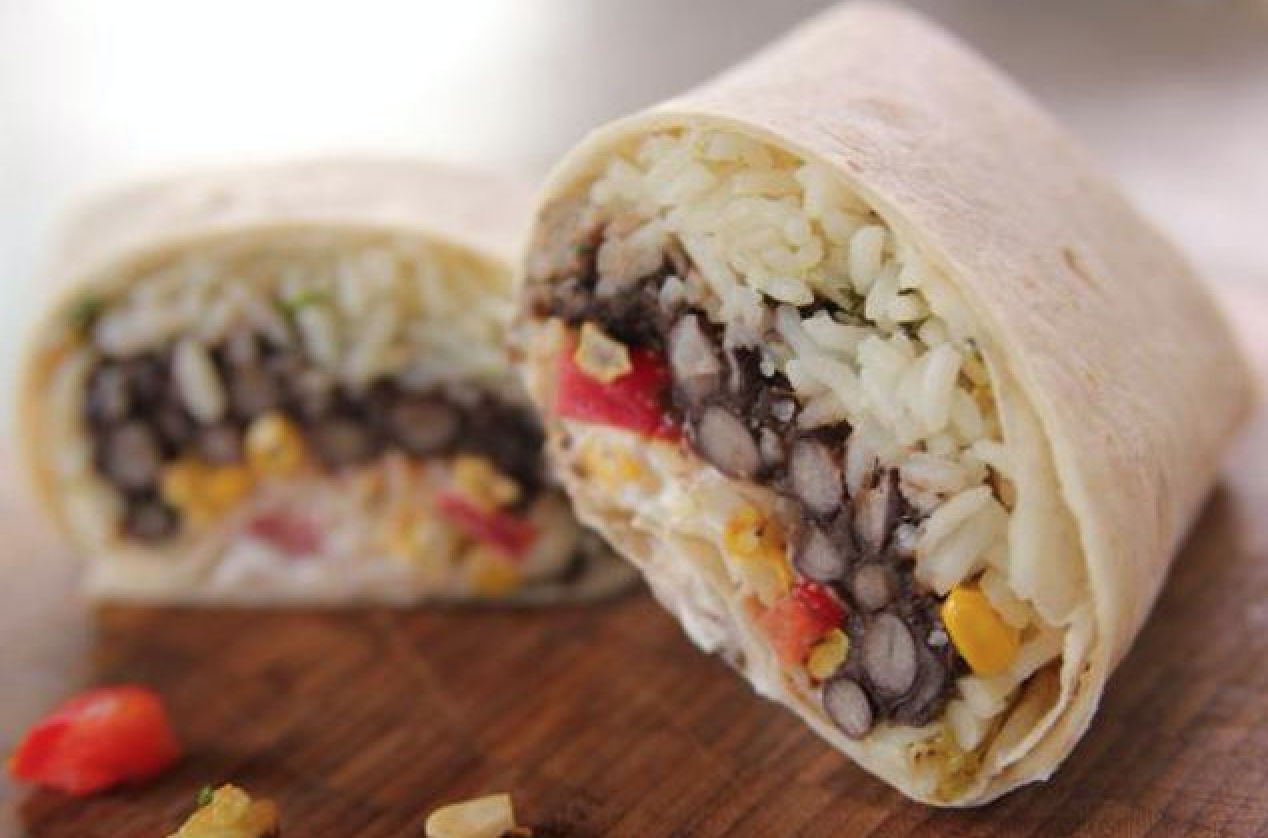 Bay Burrito Co.
A fiesta of food in Suttons Bay
What's missing in Suttons Bay?
To Seth and Jenn Friedman, Bloomfield Hills, Michigan natives who keep a second home in the petite Leelanau Peninsula village, the answer was Mexican street food. So they took matters — and tacos, and burritos, and quesadillas — into their own hands.

SOMETHING DIFFERENT
The Friedmans have been vacationing in northern Michigan for 20 years. But after 18 years of corporate life at Chrysler, Seth Friedman decided that his priorities were to spend more time with his family: wife Jenn and their 9-year-old daughter, Aubrey.

"I was coming home, saying hi to my daughter, going to sleep, and then going right back to work," Friedman said. "I'd had enough."

The Friedmans had minimal restaurant experience, but a lot of passion. They'd also noticed that most of the casual dining food in Suttons Bay followed a similar menu.

"It was pretty much all burgers, burgers, burgers," Friedman said. "We wanted to try something different, and everybody loves Mexican food."

The couple took some cooking classes, went through a lot of trial and error, and decided on opening Bay Burrito Co., a quick-service cafe that serve's up Mexican street food using local ingredients.

"We wanted to do something we were excited about, and we also wanted to be part of a community," said Friedman.

DESERT TO LAKE
One of their main criteria was finding a location that had a water view. That goal was met when they found a building overlooking the marina of Suttons Bay. They spent from October 2017 to June of this year gutting and rebuilding the place, preparing the kitchen, building out the interior, and constructing an outdoor patio seating area to seat 16.

"We want the place to be very family friendly," Friedman said. "That's a special consideration of ours, since we have our own daughter. We even keep a big bucket of chalk outside so kids can draw on the patio and sidewalk."

The cafe's interior sports shiplap countertops and what Friedman called "happy" colors that blend the inspiration of Mexico's vibrance with the Michigan waters right outside the cafe's doors: muted desert yellow, lakeside turquoise, warm woods, and nautical blues.

One great decor feature is the eatery's rack of rolled-up blankets that you can "check out" like you would at a library.

"We loan those out so people can take their food and go picnicking in the park, and then they just bring the blankets back when they're done," said Friedman.
SPICY FAVORITES
The food sticks close to what you might find at a Mexican food stand, with the Friedmans bringing in many of their ingredients from local vendors and farmers. The menu is simple and hearty, with just-spicy-enough seasonings and generous portions.

Burritos and bowls include beef, chicken, and vegetarian options, including the Bruce, which includes both beef and chicken ("People really like that one because it's so big," Friedman said), and the Carmi, which features rice, black beans, sweet potato, kale, pumpkin seeds, pico de gallo, and a jalapeno dressing.

The quesadillas, also available as chicken, beef, beef and chicken, or vegetarian, arrive perfectly browned and fat with fillings.

And everything from the burritos to the tacos can be topped with Bay Burrito's signature cilantro-lime crema.

"The crema is a huge hit," said Friedman.

To counter the spice, guests can pick up a Jarritos, a traditional Mexican available in a variety of flavors including lime, orange, and fruit punch. For dessert, grab a cookie baked fresh for Bay Burrito Co. from Potter's Bakery in Traverse City.

Can't make it to Suttons Bay anytime soon? Well, give it a little time. Friedman said the Suttons Bay location is going so well, they're considering opening a second location in Elk Rapids.

"We've just got to find a property there," Friedman said. "We're also investigating if we might be able to stay open in the winter here. We'll see."

Bay Burrito Co. is located at 206 St. Joseph St. in Suttons Bay, (231) 866-4082 or bayburritocompany.com. Open June–November, Tuesday–Saturday 11:30am–7pm, and Sundays 12pm–4pm, closed Mondays. $
Trending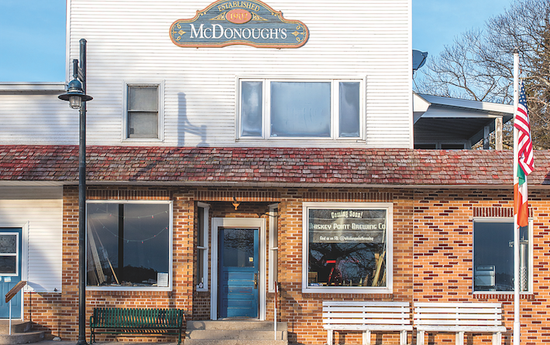 Welcome to Michigan's Most Remote Brewery
After years of planning and honing his beer-making skills, this spring, Patrick McGinnity plans to open Beaver Island's first microbrewery. Opening a craft brewery is challenging. Opening one on a remote island in Lake Michigan that's either a 15-minute plane ride or a two-and-a-half-hour ferry ride from ...
Read More >>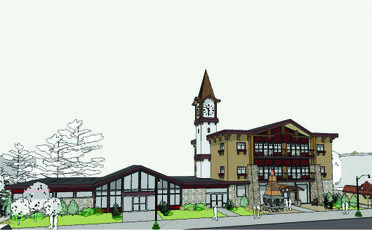 Gaylord: A boomtown Up North
Gaylord native Gary Scott had moved to Indiana, where he and some partners started a business to invest in distressed properties. He was talking to a banker in Detroit about real estate in Bloomington when he asked what kind of deals might be available in northern Michigan. ...
Read More >>
Ready, Set, Shop!
Looking to put some local gifts under your tree this year? Look no further: We've scoured the shops of northern Michigan to find a mix Up North classics and out-of-the-box surprises — at all price points — that'll excite everyone on your list. Behold: Our 2018 picks for ...
Read More >>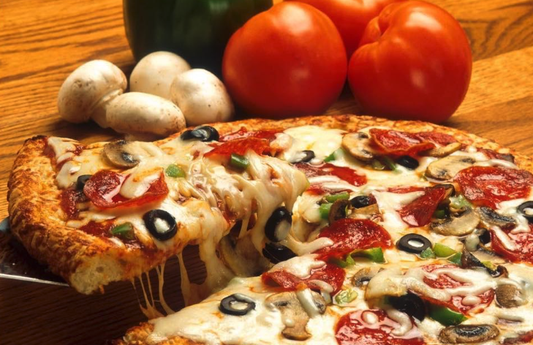 The Buck is Back
Outdoor sports are a huge draw for both locals and visitors in the area around Gaylord, including golfing, fishing, boating, swimming and skiing, as well as snowmobiling and hunting. The ubiquitousness of the latter pursuit no doubt influenced the naming and logo of the Big Buck Brewery ...
Read More >>
↑