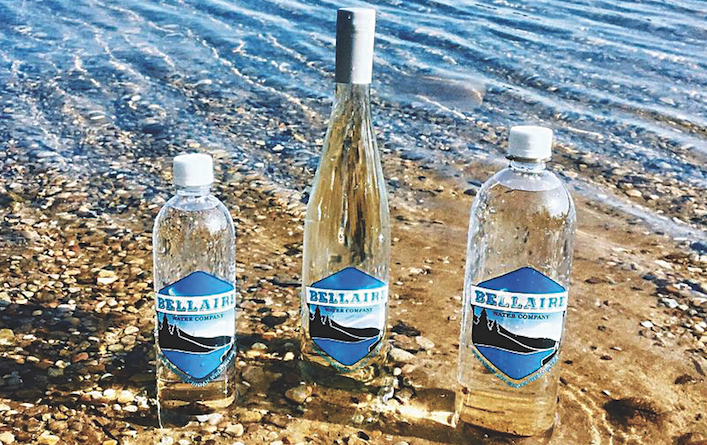 Bellaire Water Co.
Bottoms Up
Excuse me, Evian, and move over, Mountain Valley. There's a new thirst quencher in town, and just in time for your New Year's Day hydration efforts, it's coming to you direct from northern Michigan's own underground waterways.

Owner Nate Rook started Bellaire Water Company back in December 2016, after departing Short's Brewing Company, where he bottled beer for years.

"I wanted to bring a northern Michigan option for bottled water to the market," Rook explained. "We have a class-two artesian well on our site that we pull the water from, and a choice of three different bottles."

Two BPA-free plastic options, a 20 oz. ($1.29) and a liter ($1.59), share shelf space with a tall, narrow-necked glass bottle ($2.99).

"We added the glass bottle for people who might like something more elegant, for weddings or other special events," Rook said.

Thinking ahead even farther, Rook explained that Bellaire Water Company wants to keep its environmental footprint as small as possible, so all of their no-deposit-required bottles are returnable for 5 cents each at participating northwest Michigan retailers.
Find a bottle at a local retailer near you (Imperial Beverage just picked them up for statewide distribution), or visit the company online at bellairewater.com.
Trending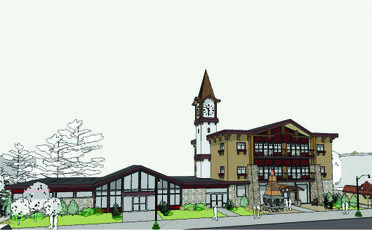 Gaylord: A boomtown Up North
Gaylord native Gary Scott had moved to Indiana, where he and some partners started a business to invest in distressed properties. He was talking to a banker in Detroit about real estate in Bloomington when he asked what kind of deals might be available in northern Michigan. ...
Read More >>
How Beer Revived Bellaire and Other Northern Michigan Towns
Even though Don Hoyt grew up in Gaylord, he never visited Bellaire until he met his future wife, a chiropractor from California who had moved to the Antrim County town for a job. That's the thing about Bellaire – it's not on the way to anything. People ...
Read More >>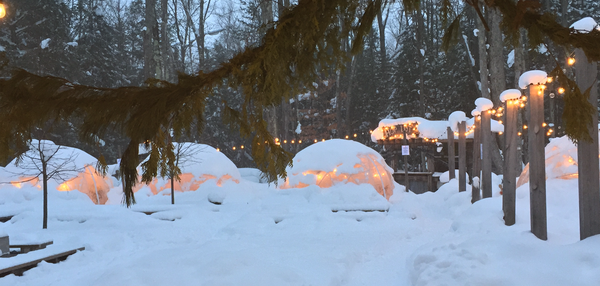 Hop Lot Brewing in Suttons Bay
Brothers Steve and Drew Lutke knew they wanted to do something special with their microbrewery on the south end of Suttons Bay. Even before building their facility, they had begun researching the style and aesthetic they wanted to draw in customers. So they decided to showcase what ...
Read More >>
In The Crosshairs: Home Rule In Michigan
Under the specter of a populist-fueled authoritarian regime installed at 1600 Pennsylvania Avenue, the concept of home rule is now more imperiled than ever in our fragile democracy. Here the term "home rule" refers to local control — the singular place where the endangered species of a ...
Read More >>
↑