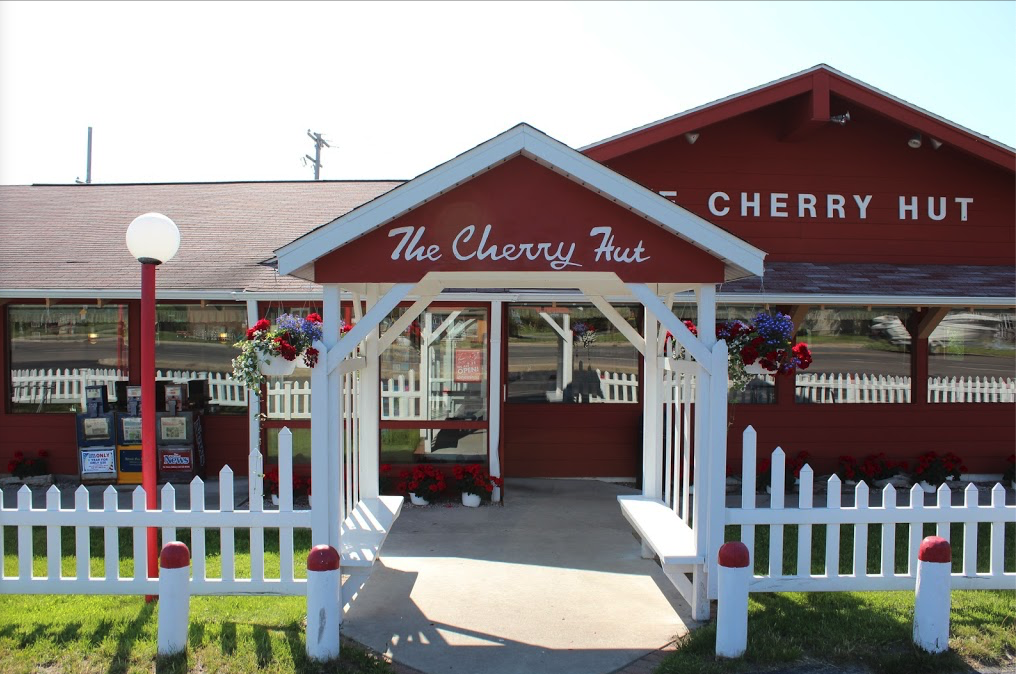 Beulah's Cherry Hut
A look at the legendary restaurant as it closes in on a century of sweet summertimes.
Tradition can mean many things. For vacationers and residents around Crystal Lake and nearby, it often means a mandatory visit to the Cherry Hut. In an industry where 90 percent of independent restaurants close during their first year and 70 percent of those that make it past the first year close their doors in the next five, the Cherry Hut is an anomaly: The restaurant is entering its 97thyear.

Christy Case, who owns the summer-only restaurant with her husband, Andy, said consistency is the key to its longevity. "It's consistently good food and good service," she said. That's the case whether it's cherry pie, cherry-ade, cherry BBQ pork, a cherry burger (from meat supplied by Pleva's Meats in Cedar), a cherry hot fudge brownie, or cherry chicken salad.

Besides all things cherry, the restaurant is perhaps most famous for its turkey dinner, complete with mashed potatoes, vegetables, soup, even dessert. "It's freshly roasted," Case said. "That's not something people do outside the holidays."

The history of the restaurant dates back to 1922, when James and Dorothy Kraker opened the original Cherry Hut — literally, a small wooden hut — on the north shore of Crystal Lake to market and sell their orchard products. That year also marks the debut of Cherry Jerry, the smiling face cut into the upper crust of their pies.

Fast forward a few years, and a second Cherry Hut appeared in Benzonia, then a third in Traverse City, before all three were consolidated into a new location in 1935, at the site of the present-day Cherry Hut. The Krakers' daughter Althea began working there as a youngster.

"We'd pit the cherries in our yard. I'd help as a little kid," Althea (Kraker) Petritz recalled.

During World War II, while home from college, Petritz managed the restaurant. During her graduate studies at Northwestern University in Chicago, she met George Petritz, who was working for IBM in the Windy City. The pair married in 1946 and quickly decided they wanted to put down roots in Althea's native northern Michigan. Together, the couple began developing a frozen pie business based on the recipes from the Cherry Hut. Their timing was as good as their products.
"Frozen food was in its infancy. We wanted to live in northern Michigan, but how? You've got to have your own business," Althea Petritz said. "I knew the pie business."
Thus was born Pet-Ritz pies.

In the meantime, Leonard Case Jr., who had been working at the Cherry Hut since his sophomore year in high school, had moved up to managing the restaurant. In 1959 he bought it from the Krakers.

That didn't mean the Petritz family was out of the Cherry Hut business; several of Althea and George's six children kept up the family tradition by working there.

"I worked there two years, the end of high school and [after] the first year of college," said Chris MacInnes. Today, she and her husband Jim own Crystal Mountain, co-founded and previously owned by her parents.

She's as bullish today on the Cherry Hut as ever, praising the Cases for the way they run the restaurant and take care of their employees. "If you have kids, it's the kind of place you'd want them to work. I learned about sales, organization, how to present yourself and your company to guests. Those early employment opportunities are very foundational. It was a lot of fun," MacInnes said, "and it was a lot of work."

Her sister, Mimi Appel, said working at the Cherry Hut was her first job. She said it was an opportunity to interact with people vacationing from other parts of the country. "You'd have people from Orange County, from Farmington Hills — it was a little more worldly" than just Benzie County, she said.

The family tradition didn't end there, either: Their sister Dosie Kermode's daughter Kayla Six worked there through high school and college.

Case said that continuing family tradition is part of the backbone of the operation. Many of the 60-plus employees return year after year, and a number are actually second-generation staffers. Sometimes a son or daughter is working alongside a parent. "One mom, her two daughters, and four cousins work here. Another is a mom and her three daughters. It says a lot about our business that they want to keep coming back."

While the restaurant now opens Mother's Day weekend and closes after the third Sunday in October, Case said they have no intention of opening year-round. She said the dearth of full-time residents and the fact most of the staff returns to school would make such an endeavor problematic. Plus the cost of operating and heating the restaurant makes it unfeasible.

But for those who need their fix of Cherry Jerry or products like jam and jelly during the off-season, not to worry. That's the role of the Cherry Hut store across from the Benzonia post office. It's that aspect of the business that eventually saw Case leave her full-time teaching job. "I always thought I'd be a teacher, and I did it for 17 years," she said. "I like to cook and bake, and I enjoy working with my husband."

There's that family aspect again, and it even extends to the customers. "The best thing is the people you meet, the relationships you build," she said. Customers tell her about coming to the restaurant when they were children, and now they are bringing their children, even their grandchildren. "It's a real family-oriented place."
Trending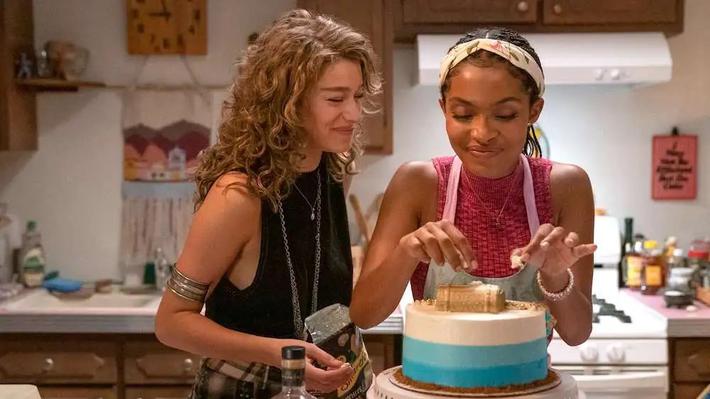 Film Review: Sitting in Bars with Cake
With a slate of spooky movies headed into theaters over the next few weeks, this scaredy cat searched for a new release th...
Read More >>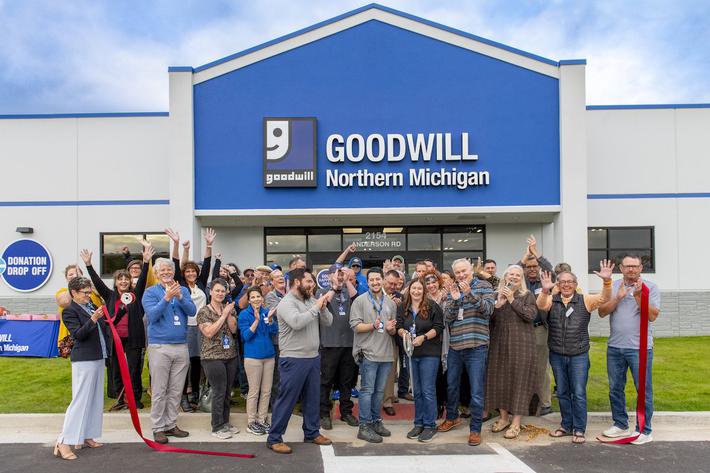 Goodwill Gets New Digs in Petoskey
This past week, Goodwill Northern Michigan opened a new Goodwill store in Petoskey at 2154 Anderson Rd., which replaces th...
Read More >>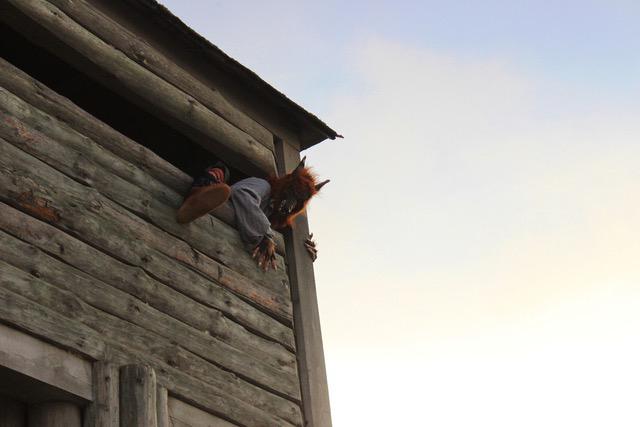 A Night at Fort Fright
This is not your typical haunted house or trail! Make your way through Fort Fright, an 18th-century fort and fur trading v...
Read More >>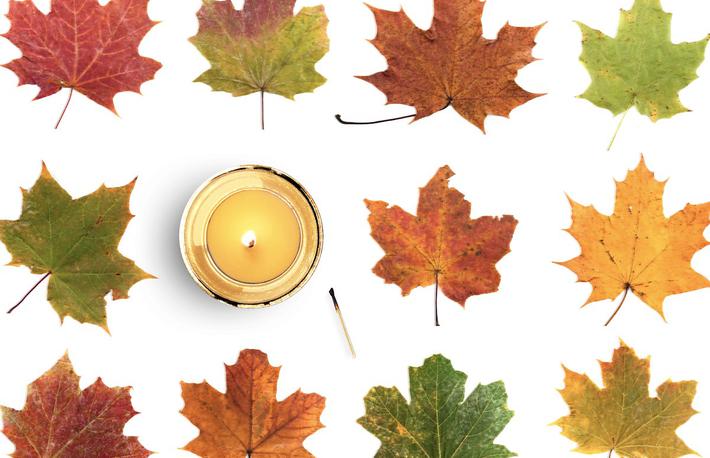 All the Scents of Fall
With the equinox behind us, it's time to go all in on autumn. Traverse City Candle Co. has done just that with their...
Read More >>