Bière de Mac Brew Works
Restaurant Profile
Many a restaurant has been started by a transplant to the area; someone who traveled north from Detroit or Chicago to enjoy a Michigan summer or a ski vacation and decided to stay, culinary talents in tow. But few can boast as many generations of locals as Danny Ranville. That was part of the draw for him to return to his hometown village to open Bière de Mac Brew Works, a microbrewery that's setting a new standard for Mackinaw City's beer fans.
MACKINAW HERITAGE
The Ranville family settled on Mackinac Island several hundred years ago, alongside the voyageurs, traders and explorers of the day. "My ancestors came over on a French warship in the 1600s, landed on Mackinac Island and eventually moved to Mackinaw City," Ranville explained. "My grandfather had eight sisters, and all of them stayed and raised their families in Mackinaw City. Today it's a town of only about 800 people, and I'm related to quite a lot of them!"

After World War II, Ranville's grandfather moved to Grand Rapids, where Ranville was born. After high school, he attended Northwood College in Midland, working on Mackinac Island at Mission Point and the Iroquois Hotel to fund his own schooling. "I graduated with a triple major in advertising, marketing and management," Ranville said, "and then I moved to Colorado in 2008. That's where my love affair with beer started."

WESTERN INSPIRATION
Ranville still remembers the first craft beer he tried in Colorado, a vanilla porter. But while he loved the Rocky Mountains, his heart remained in northern Michigan. "It always seems like the beer industry of the West Coast is about 10 years ahead of the Midwest," he said. "It was fascinating to me, because I'd be in Colorado, and it was the usual thing to go skiing and then head to a different brewpub every time. Then I'd come back to Michigan for the holidays, and there would be one new beer somewhere or maybe one new brewery."
He started discussing the situation with his family. Their first idea was to open a brewery on Mackinaw Island, "but business-wise, you'd have to pay a lot to ship grain and products over," Ranville said. "So we decided on Mackinaw City."
ALL IN THE FAMILY
Ranville teamed up with his father, George Ranville, and they acquired the old 'Neath the Birches restaurant, naming their new venture Bière de Mac and spelling "beer" the French way as a nod to their ancestors.
"I didn't know anything about brewing at first, so we hired a professional, Jeremiah Zimmerman from Grand Rapids," Ranville said. "We are a microbrewery, which means we can only sell the beer we produce, so you won't find any Budweiser here. But there are 150 styles of beer, and we want to try making them all."
With a 2.5 barrel brew system, Bière de Mac can only brew five kegs at a time, "but the advantage is that we brew often, so we're always exploring different styles and recipes," Ranville said.

Some of their most popular brews so far include the Yugo, a Kolsch-style light ale. "It's very different to brew," Ranville said. "You definitely can't hide any mistakes in it…[such as] if the iron and sulphur in the water are off balance. If you like pilsner-style beer, you'll like this one; it's very refreshing."
The Ranvilles also imported a special variety of yeast from France and are now propagating it to craft more beers. "We can only import that yeast one month out of the year, so it's special," Ranville said. "It's part of our Accidental Tourist beer, which is a strong, dark beer with a lot of complexity."
Another local favorite is 20 Fathom Sweet Stout, with its hints of prune and light bitterness. "We have 14 taps, so it's very seldom that someone comes in and doesn't find a beer they like," added Ranville.
BREWS AND FOOD
The food menu complements the brews in a very specific way. "We were fortunate to be able to hire Edgar Jacobs," Ranville said. "He and Jeremiah push each other in a kind of friendly competition; he wants to keep the food menu as versatile as the beer menu." Eclectic appetizers share menu space with gourmet sandwiches and burgers as well as faintly exotic entrees and a few staples.
"Edgar makes a great mac and cheese," Ranville said. "The Amish chicken sandwich is really good, and the Asian fusion sandwich on naan bread is incredible."
Bière de Mac works to source its ingredients as locally as possible as well. "It's a short growing season up here, but we get as much local produce as we can," affirmed Ranville. "We also work with the Mackinaw City fisheries and get our sausage from Plath's Meats in Petoskey."
Other menu highlights include "Food for Sharing," like the Thai spiced hummus platter, green chile pork nachos and fried zucchini. The ale and cheddar chowder is the perfect accompaniment for one of Bière de Mac's brews, and the seared wild-caught salmon is served with avocado and roasted garlic mayonnaise.

Up next for Bière de Mac? Making it bigger and taking it all outside. "We've already purchased a second location," Ranville confirmed. "It's also in Mackinaw City, and it's where we're going to expand our beer production. We'll be doing eight times what we are now on a 20-barrel system. And our current taphouse sits on three and a half acres, so we plan to landscape that this summer and also install an outdoor beer garden."
Ranville concluded, "It's so great to be doing this, plus there's beer at work every day. Which is awesome."

Bière de Mac Brew Works is located at 14277 Mackinaw Highway in Mackinaw City. Find them online at Bieredemac.com or call (231) 427-7007.
Trending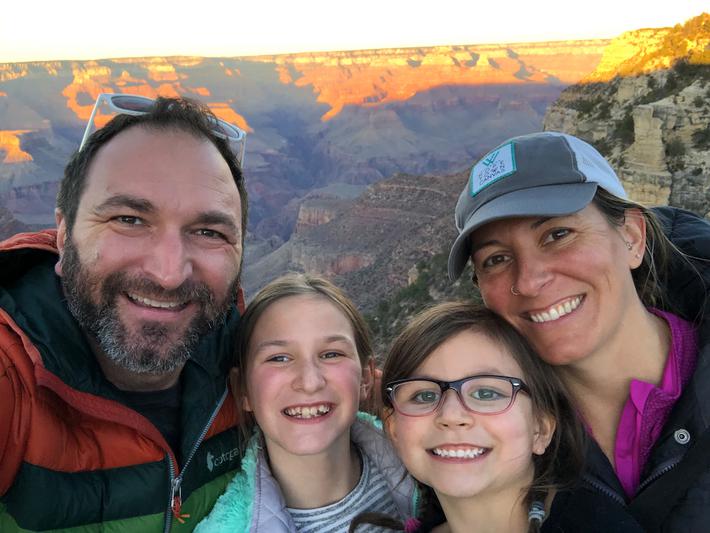 A Nine-month Family Vacation
Long before the pandemic, Joe and Christina Sanok had a plan. A dream, really: They wanted to take off with their kids and...
Read More >>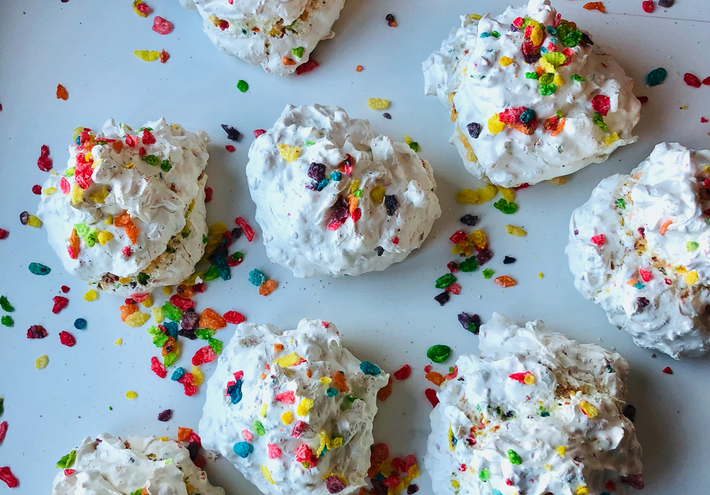 7 Batches Made in Heaven
Let's be honest: Picking the best cookies in northern Michigan is an impossible task. There are so many "right...
Read More >>
Respecting the River
Forever, the Grand Traverse Band of Ottawa and Chippewa Indians (GTB) has regarded the water — and the Boardman/Otta...
Read More >>
Not a Clue
Surely politicians wouldn't be so clueless that they'd lie about COVID-19 deaths or take a vacation during a statewide eme...
Read More >>
↑