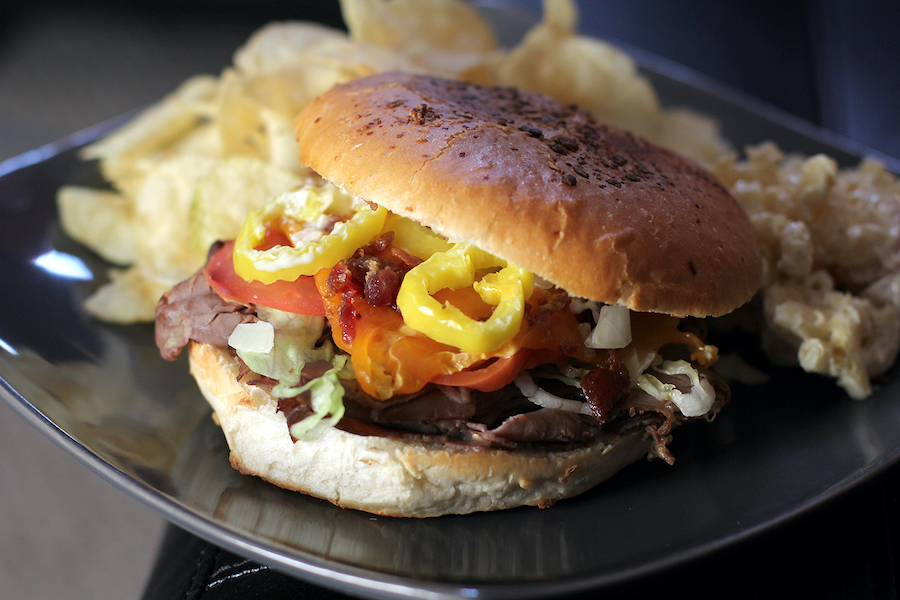 Bill and Carol's Time Out
Tastemaker
By Eric Cox | Jan. 9, 2021
Resort communities such as these we call home can sometimes feel like they're smothered in high-dollar burgers, fancy sandwiches, and other high-end culinary creations. While delicious, those upscale plates aren't always attainable — especially now.

Thanks, then, for Bill and Carol's, 523 Charlevoix Ave., Petoskey, a friendly little neighborhood joint that has a consistent slate of tasty and imminently affordable lunch and dinner fare. Our favorite — and the party store/corner market/cafe's most popular item is the Time Out ($6), a hearty sandwich that hangs its working-class hat on a heart of tasty roast beef and crispy bacon. Shredded lettuce, white onion, sliced pepperoncini, tomato, and mayo round out this large sammy. Besides being a great value, the Time Out, along with 10 other sandwiches and a slew of burgers, can be ordered on homemade white or wheat bread.

We chose the fresh Johan's Pastry Shop onion roll — again sticking with the best-selling formula. Be sure to order your sandwich warmed; it makes a big difference. Oh, and most folks get their sandwiches and other items to go even when COVID isn't on; seating at Bill and Carol's is scant. Find out more by visiting www.billandcarols.com.
Trending
Very Busy Very Fast
This isn't going to be easy. President Joe Biden and his thin congressional majority are walking into troubled times both ...
Read More >>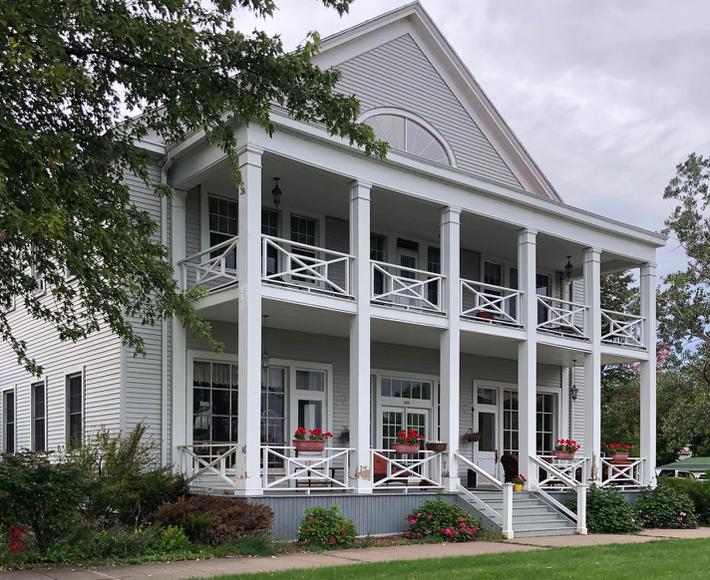 Thunder Bay Inn
Former playground to Henry Ford and part of a famous film and novel based on a real-life murder in the town, the courtroom...
Read More >>
Forty Acres' Spa Day Martini
Myriad methods of cocktail creation are on display at bars around the world. There are flaming drinks, compotes laden with...
Read More >>
He's Gone, Now What?
Wounded and fearful, America watched the 45th President leave the nation's capital. On a hastily arranged stage at a...
Read More >>
↑