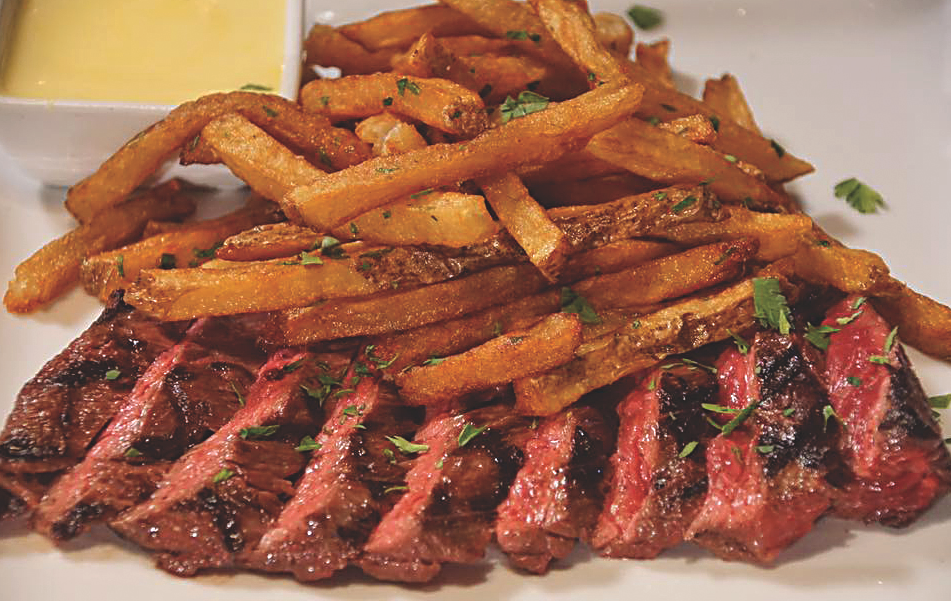 Bistro FouFou's Steak-Frites
Tastemaker
Picture a nattily dressed couple sitting in a fine European brasserie, enjoying a perfectly cooked steak with a side of … French fries.

Considered to be one of the favored dinner choices of the French and the Belgians (both claim to have invented the dish), steak-frites might seem to wander too close to its common brethren on the other side of the tracks, the American hamburger and fries, but when done right, the dish is a truly decadent experience.

Bistro FouFou in Traverse City has mastered the task, serving up steak-frites that start with seared prime Bavette steak — a less-familiar cut of beef sirloin that's sliced thin yet remains juicy and flavorful when cooked — and owner/chef Guillaume Hazael-Massieux's signature pommes frites. (Think: crispy outer crust, delightfully tender center.) Add in your choice of caramelized shallot butter or Béarnaise sauce, and you've got yourself a meal fit for a European evening, right here in northern Michigan.

Get it for $29 at Bistro FouFou, 118 Cass St. in Traverse City. (231) 421-6583 or bistrofoufou.com.

Trending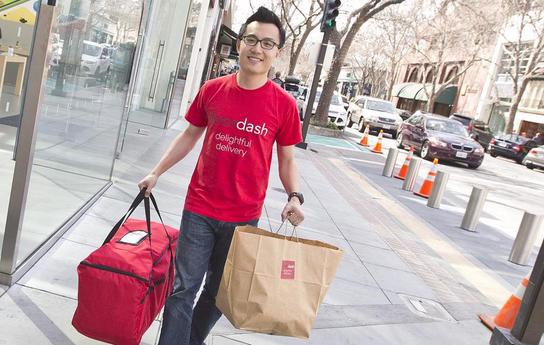 Could Delivery Save NoMi Eateries?
What was once the exclusive province of pizza and sandwich joints has become a means for some restaurants to thrive. But e...
Read More >>
What You Are Voting For?
After voting straight Republican for 36 years, from 1971 through 2007, I have been an Independent since 2008, studying and...
Read More >>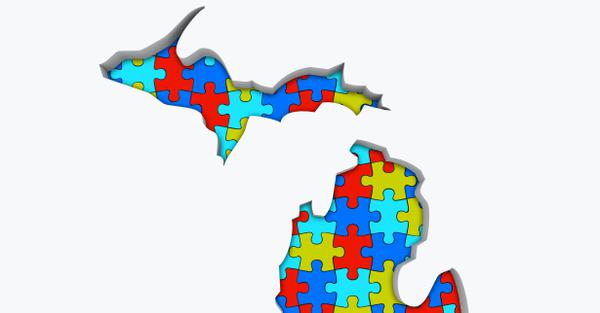 The Democracy Lottery
Mary Burget, a retired Northwest Michigan College math instructor, thought her math skills might be useful in redrawing Mi...
Read More >>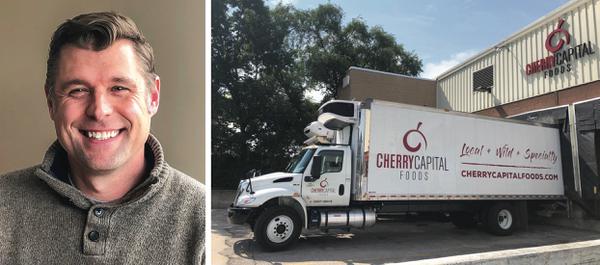 Forged In Fire
As the new managing director for Traverse City's Tamarack Holdings, Michael Lahti is helping to lead a company that ...
Read More >>
↑