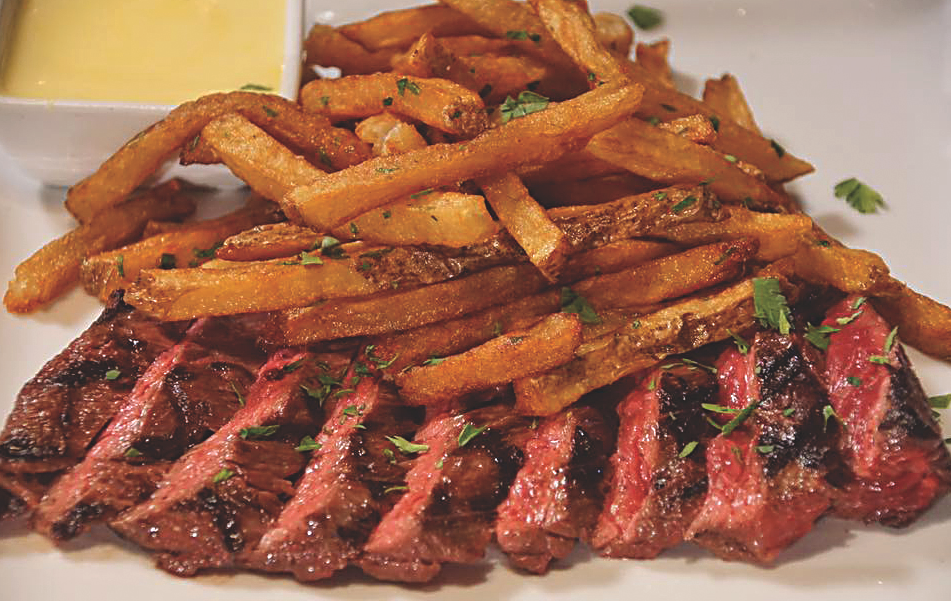 Bistro FouFou's Steak-Frites
Tastemaker
Picture a nattily dressed couple sitting in a fine European brasserie, enjoying a perfectly cooked steak with a side of … French fries.

Considered to be one of the favored dinner choices of the French and the Belgians (both claim to have invented the dish), steak-frites might seem to wander too close to its common brethren on the other side of the tracks, the American hamburger and fries, but when done right, the dish is a truly decadent experience.

Bistro FouFou in Traverse City has mastered the task, serving up steak-frites that start with seared prime Bavette steak — a less-familiar cut of beef sirloin that's sliced thin yet remains juicy and flavorful when cooked — and owner/chef Guillaume Hazael-Massieux's signature pommes frites. (Think: crispy outer crust, delightfully tender center.) Add in your choice of caramelized shallot butter or Béarnaise sauce, and you've got yourself a meal fit for a European evening, right here in northern Michigan.

Get it for $29 at Bistro FouFou, 118 Cass St. in Traverse City. (231) 421-6583 or bistrofoufou.com.

Trending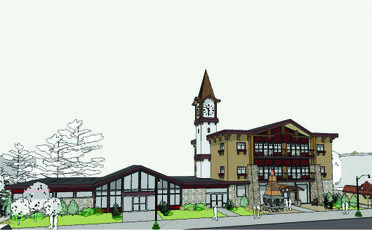 Gaylord: A boomtown Up North
Gaylord native Gary Scott had moved to Indiana, where he and some partners started a business to invest in distressed properties. He was talking to a banker in Detroit about real estate in Bloomington when he asked what kind of deals might be available in northern Michigan. ...
Read More >>
How Beer Revived Bellaire and Other Northern Michigan Towns
Even though Don Hoyt grew up in Gaylord, he never visited Bellaire until he met his future wife, a chiropractor from California who had moved to the Antrim County town for a job. That's the thing about Bellaire – it's not on the way to anything. People ...
Read More >>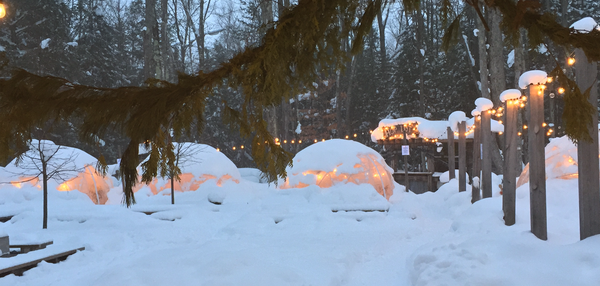 Hop Lot Brewing in Suttons Bay
Brothers Steve and Drew Lutke knew they wanted to do something special with their microbrewery on the south end of Suttons Bay. Even before building their facility, they had begun researching the style and aesthetic they wanted to draw in customers. So they decided to showcase what ...
Read More >>
In The Crosshairs: Home Rule In Michigan
Under the specter of a populist-fueled authoritarian regime installed at 1600 Pennsylvania Avenue, the concept of home rule is now more imperiled than ever in our fragile democracy. Here the term "home rule" refers to local control — the singular place where the endangered species of a ...
Read More >>
↑