Black Star Farms' Hearth and Vine Café
FARM TO FORK AND CORK
Pass through the ornate black iron entry gates of Black Star Farms and start down the narrow road that curves through its terraced vineyards, and you'll be transported to a distant place — much like Sherri Campbell Fenton's parents, Kermit and Sally Campbell, were when they first saw this property in 1997.
"My dad was already growing grapes on Old Mission Peninsula at the time, and the hillside here reminded him of the years we lived in Europe – including the terraced vineyards along the Rhine River," said Fenton, director of communications and public affairs for Black Star Farms, who joined the family business in 2016. "He wanted to recreate that atmosphere," said Fenton, "and he felt that the existing house and other buildings would lend themselves perfectly to an inn and a winery."
PURE AGRITOURISM
Today the property includes not only the inn and winery, but also a tasting room, horse boarding barns, and a working farm, the latter of which eventually spawned the Hearth & Vine Café. "That combination sets us apart as a very unique agritourism destination," said Fenton. "And having the dining component makes it even more attractive, so we feel very lucky to have a fantastic culinary team here."
In addition to serving the café, the large commercial kitchen inside Hearth & Vine produces the food for catered events in all the other venues at Black Star Farms, Fenton explained, including weddings, wine-paired dinners for wine club members and corporate events, graduation parties, sports banquets — you name it. Cooking classes are offered in the café kitchen during the winter months (watch the website for updates). "These are great opportunities for us to get people on the property to enjoy it and show them what we can do," said Fenton.
Before it was renovated and transformed into the Hearth & Vine several years ago, the outbuilding nestled beside the gardens and hoop houses on the Black Star Farms property was first a mare barn, and later a farm market. It is now a charming café that welcomes guests into a cozy dining room with a wood-fired pizza oven, a bar that serves Black Star Farms wines and craft cocktails, and a takeout pastry case with fresh-daily offerings from the kitchen's pastry chef. There is also a tasting bar for the Grand Traverse Distillery inside the café. At this time of year, weather permitting, guests of the café can dine on the inviting outdoor patio, where the popular Friday night Great Lakes fish boils and the Wednesday paella nights are also held. Both of those, as well as the monthly harvest dinners (see sidebar), are ticketed events, but the regular menu is also available on those nights for customers who want something other than fish or paella.
FARMSTEAD CUISINE
Many of the ingredients used in the dishes on the Hearth & Vine menu are from the onsite farm. "We have gardens and a hoop house for growing produce that Nic Welty of 9 Bean Rows still tends. He and his wife Jen started their farm and bakery business on the property here before moving to their own farm, and we still work with them, as well as other farms nearby," said Fenton. "For everything that we prepare, we try to get the ingredients locally, or as close as we can. We also still work with Anne and John Hoyt of Leelanau Cheese, who incubated their business here. Our chefs regularly incorporate their raclette and fromage blanc into menu items for the café."
In addition to fruits and vegetables, Black Star Farms raises goats, sheep, turkeys and chickens on the property for meat and eggs. (think goat tacos, lamb gyros, turkey Reuben). "People come and dine with us and are just blown away by how fresh the food tastes," said Fenton. "You can tell that the produce and herbs just came out of the garden or that the meat didn't just come out of the freezer. I think a lot of people who come here choose us because we have the ultimate experience for farmstead cuisine paired with wine made right here on site."
Fenton emphasizes that the menu at the café is meant to be approachable and affordable, and the atmosphere is very casual. "We want people to feel comfortable and just come as they are, to sit down and enjoy a glass of wine with one of our artisan pizzas, a healthy salad with kale or other just-picked greens, a charcuterie board, or our incredible hand-cut parmesan-truffle fries."
Black Star Farms has recently begun marketing the café in the region's hotel and dining guides to attract more families, said Fenton, "because we truly are family-friendly, with the animals out back, our kids' menu, and of course, our extensive and ever-changing pizza selection [including vegetarian options] – families love pizza!" And while we're on the subject, Hearth & Vine's pizza crust incorporates BSF's special grape seed flour. "It's the idea of using everything you can to reduce waste," said Fenton, "like nose to tail butchery, but with grapes." In that same spirit, almost all of the waste from food production in the Hearth & Vine kitchen is either composted or fed to the animals on the farm.
BUT WAIT…THERE'S MORE
So now you know that you can get a great lunch or dinner at Hearth & Vine. And you know that you can have a glass of Black Star Farms wine or a craft cocktail there. But did you know that you can also sample and buy artisan food products made in house? "This goes back to our desire to employ our culinary staff year-round," said Fenton." We had so many people raving about the crackers we serve at certain events, and the granola we serve guests at the inn, so we decided to package them. And in that way, through the winter, we can have staff coming in and doing the production. With help from our friends at Tom's food markets, we did a dry run last December and launched two kinds of crackers (sweet potato & cashew and lentil with sea salt) and two kinds of granola (Leelanau coffee and hard apple cider)." Fenton also hinted that there are already ideas in the works for more products, including fine sauces incorporating Black Star Farms wines.
The Hearth & Vine Café is located within Black Star Farms at 10844 East Revold Road off M-22 just south of Suttons Bay. Dine in or take out. For more information, call (231) 944-1297 or visit blackstarfarms.com/hearthandvine/. Rating:$
HARVEST DINNERS
EVERY SEASON'S BOUNTY
"When you think of harvest, most people think of the fall, but our harvest dinners at Black Star Farms are a monthly celebration year round, featuring whatever is in season during that month and that week," said Fenton. "They might feature microgreens, or rhubarb, or strawberries or pumpkins – anything that is available at that time. And that also includes our animals that we raise here. For each of the harvest dinners, the chef team at Hearth & Vine decides what ingredients are at their peak that month and how we can showcase them in a fantastic meal." Tickets are available online or by phone.
HELLO, NEIGHBOR
DON'T BE A STRANGER
A note to residents of Leelanau County: Hearth & Vine offers you a ten-percent discount on food at the café year-round (not valid for alcoholic beverages). Said Fenton: "That's just our little way to say thank you to our neighbors and encourage them to come in and dine with us on the off-season, too."
Trending
Talking Truth
Truth is, we are all freedom-loving people here in America. Truth is, we are all fiercely independent at heart. And truth ...
Read More >>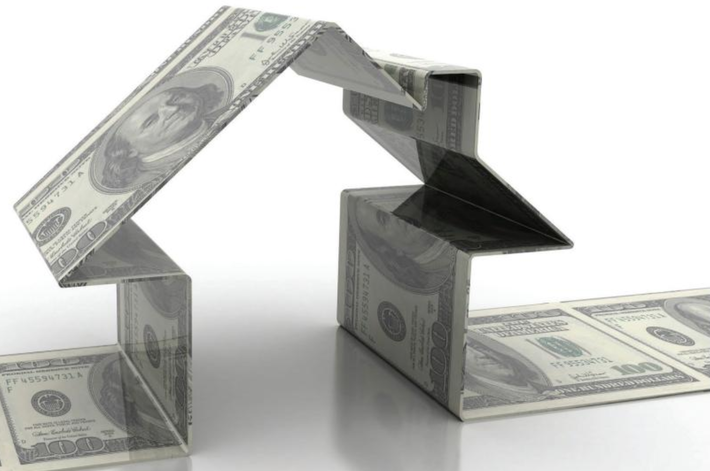 The North's Workforce Housing Crisis Just Got Worse
Is the ideal of "affordable housing" even possible to achieve in northern Michigan? It's a question tha...
Read More >>
Loyalty to a Lie
Some Republicans have fallen down and they can't, or won't, get up. This isn't the party of Lincoln, and it's not l...
Read More >>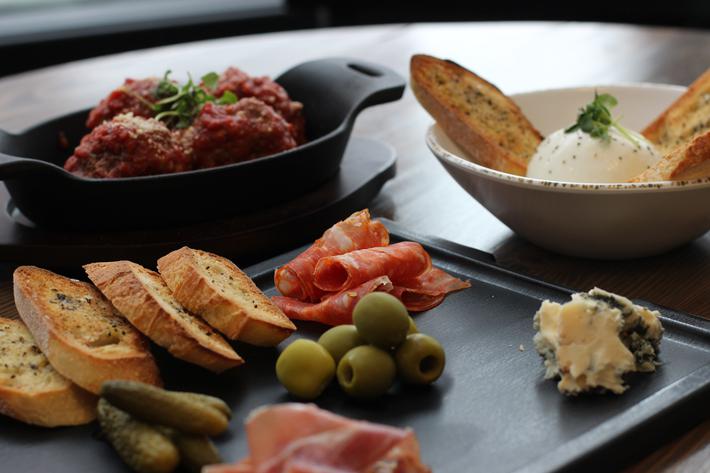 Vita Bella Italian Kitchen and Market
Maybe Ed Carella didn't have a choice. After all, he'd basically been raised in a pizzeria. His parents, Tina ...
Read More >>
↑