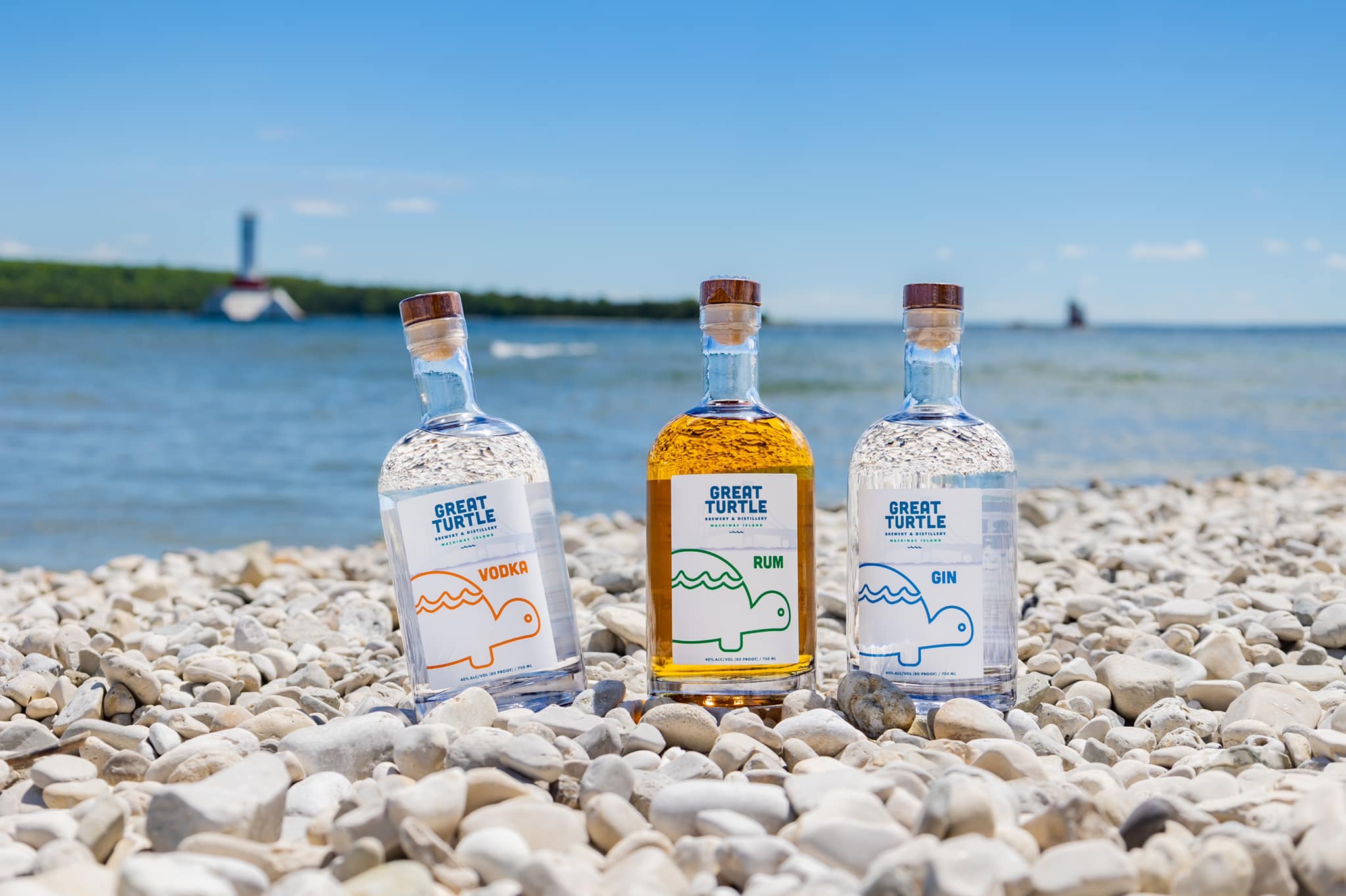 Bottoms U.P.
Exploring the wines and spirits of the Upper Peninsula
In the spring of 2020, Northern Express planned the perfect Upper Peninsula vacation for a craft beer enthusiast, plotting a 10-stop itinerary highlighting breweries all over the U.P., from Cedarville to Ironwood. Three years later, we started thinking: Why not bring back the concept of a U.P. sip-and-savor tour, but turn our focus this time toward wineries and distilleries?
This side of Yooper drinking culture was considerably more of a mystery to us Lower Peninsula trolls than their craft beer is. At least five breweries featured on our beer tour list—Blackrocks, Ore Dock, Barrel + Beam, Keweenaw, and Upper Hand—are easy to find on the shelves of your nearest bottle shop. The same can't be said for Yooper wine or spirits, which arguably makes an on-the-ground tour that much more fascinating.
So, without further ado, let's pull out our maps, gas up the car, and hit the road for a journey through seven U.P. establishments and the outstanding libations they make.
Stop 1: Great Turtle Brewery & Distillery
7452 Main Street, Mackinac Island
The establishment: Since Mackinac Island is the middle ground between the Lower Peninsula and the Upper Peninsula, we thought it would be a perfect place to kick off our tour. Not only does Great Turtle Brewery & Distillery offer terrific beer and spirits, it also has a Traverse City connection. According to their website, the "unique infrastructure of Mackinac Island" makes it impossible for the business to brew its own beer on-site. Instead, the beer at Great Turtle comes courtesy of a partnership of TC's own Right Brain Brewery.
The drinks: On the spirits end, Great Turtle makes four—a vodka, a gin, a whiskey, and a spiced rum—as well as a signature cocktail featuring each spirit. Vodka fans, check out the Off the Dock, which mixes the Great Turtle Vodka with simple syrup and strawberry lemonade. Shell Time pairs the distillery's rum with melon liqueur, lime, and pineapple juice, while Somewhere in Time is gin, orange juice, prickly pear syrup, and lime juice. Our favorite? Lost on Mackinac, featuring Great Turtle Whiskey, blue curacao liqueur, sour mix, and a splash of lemonade. Be careful, though: If you have too many, you'll be lost on Mackinac, too…
Stop 2: Les Cheneaux Distillers
172 South Meridian Street, Cedarville
The establishment: If the name looks familiar, it could be because we also featured this Cedarville distillery in our U.P. brewski tour. The Les Cheneaux serves a nice array of different beers, from signatures like the Buoy Tipper Blonde pilsner to seasonals like the delectable Maple Bourbon Stout. But this time around, we're focused on their spirits.
The drinks: Les Cheneaux makes vodka, gin, rum, and whiskey under the Straits brand name and has an ever-changing menu of over 30 handcrafted cocktails to spotlight the spirits. We're fond of the Angry Ass, and we promise it's not just because of the name. The cocktail is a whiskey mule, and if you've never tried a Moscow mule with whiskey instead of vodka, we can assure you that you're missing out. We're also fond of the Laid Back, which pairs gin and vodka with pineapple juice, grape juice, and a splash of tonic, and which—we kid you not—is labeled on the menu as "Inspired by Snoop Dog!" Time to start singing along: "Sippin' on gin and juice, laid back/With my mind on my money/And my money on my mind…"
Stop 3: End of the Road Winery
6917 Burns Road, Germfask
The establishment: This seasonal winery just reopened for spring and summer on May 13, which means now is the perfect time to plan a visit. Established in 2015, End of the Road Winery grows all its own fruit—including grapes, raspberries, and apples—and makes a wide variety of reds, whites, and fruit wines.
The drinks: One thing to note at the outset of a U.P. wine tour is that most wineries you'll visit aren't going to have the vintages you're used to drinking. Despite the thriving wine scene here in northwest Lower Michigan, our wineries are pushing the climate limits for the grapes they grow. Yooper wineries have fewer options, which not only means they rely on cold weather grapes to make their reds and whites, but also results in the U.P. having a much bigger fruit wine scene than we do. (As the Schitt's Creek fans out there know, Canada is in the same boat.)
The wine list at End of the Road Winery spotlights both wines made from cold-hardy grapes—like the Niagara grape on the white side or the concord and petite pearl varieties for red—and wines made from harvest fruits. Try the Tahqua Rush, a wine made mostly from fresh rhubarb from local family farms, or Son of a Peach, crafted from Michigan peaches. It's not just fruit, either: End of the Road also makes "Happy Sap," a sublime maple wine made from locally processed pure maple syrup.
Stop 4: The Honorable Distillery
136 West Washington Street, Marquette
The establishment: The Honorable Distillery gets our vote for coolest history of any place on this list. Though the distillery itself just opened just last summer, its building in downtown Marquette has a long and fascinating story. Once known as "the Peter White Building," the historic structure was converted in 1936 to a single-screen movie house called The Nordic Theater, with a design by Michael Hare—a New York City architect who had a hand in designing both Radio City Music Hall and Rockefeller Center. The theater operated for nearly 60 years before closing its doors in 1994. When new owners Anne White and Scott Anderson bought the building, they converted the old auditorium space into a distilling operation and turned the lobby into a tasting room. They also commissioned a replica of the Nordic's original marquee, so from the street, the distillery still looks like an old-fashioned movie theater.
The drinks: The Honorable Distillery makes four flagship spirits: a rye whiskey, a straight bourbon-style whiskey, a gin, and a vodka. Currently, the distillery also has a special spirits line—called The Cinema Series—that pays tribute to the building's history. The Red Salute Vodka is named after the 1935 comedy that was the first movie ever shown at The Nordic. Anatomy of a Murder Gin celebrates the famous 1959 film of the same name, in which Jimmy Stewart plays a small-town lawyer from the Upper Peninsula; the film was shot in part in Marquette, and had its world premiere at the Nordic on June 29, 1959. Finally, Black Beauty Rye Whiskey is named for the 1994 adaptation of Anna Sewell's novel, the final film ever played at the Nordic. Those spirits are only available at The Honorable Distillery and are in limited supply, with each beautifully-labeled bottle numbered 1 through 1,000.
Step 5: Northern Sun Winery and Vineyards
983 10th Road, Bark River
The establishment: What a lovely place to spend an afternoon. Northern Sun Winery is open year-round, but it's especially popular in the summer, both as a wedding venue and as a place to take in a concert. If you happen to be in Bark River on a live music day, take a blanket and a picnic basket, pair it with a bottle of Northern Sun wine, and enjoy.
The drinks: All wines at Northern Sun Winery are 100 percent estate grown and are handpicked with help from the local community. We're particularly fond of the Leon Millet, a red wine described as "a hybrid between old world French vines and hardy American stock" with "smooth, smoky" well-rounded character and "velvety subtle notes of raspberry, cherry, and a touch of chocolate." If you prefer whites, try the LaCrescent, a crisp and refreshing wine that has netted Northern Sun Winery numerous gold medals at wine competitions.
Step 6: Leigh's Garden Winery
904 Ludington Street, Escanaba
The establishment: This quaint spot in downtown Escanaba has a lot of history. According to the Leigh's Garden website, the winery's tasting room at 904 Ludington Street was built in 1884 and "has been home to appliance repair companies, electricians, grocers, cigar merchants, furniture and appliance repair and retailers, clothiers, pubs, bars, [and] nightclubs." Whether you're stopping in for a quiet wine tasting or enjoying an evening of live music, Leigh's has a cozy small-town atmosphere we just love.
The drinks: Leigh's Garden Winery offers a dynamic selection of white, rosé, and red, with selections ranging from dry to sweet in each category. We're especially taken with the Some Guy (a dry rosé made with Frontenac gris grapes), the Ludington Street Red (a dry red made with Maréchal Foch grapes), and the Strawberry Moon (a sweet dessert wine made with local strawberries).
Step 7: Threefold Vine Winery & Meadery
S232 Menominee Street, Stephenson
The establishment: Situated in the building that used to house the Bank of Stephenson, Threefold Vine Winery & Meadery crafts wine and mead exclusively from ingredients grown on a nearby 160-acre farm. At the farm, the Threefold Vine team grows grapes, makes its own honey, and even keeps its own animals—including a majestic llama dubbed "The Dalai Llama." (No llama sightings at the tasting room yet, but we're holding out hope.)
The drinks: Like most U.P. wineries, Threefold Vine Winery offers a selection of red, white, rosé, and fruit wine. While you're here, though, we'd recommend something we haven't gotten much of during other parts of this tour: mead! This fermented honey beverage is still harder to come by in Michigan than most other alcoholic libations, and Threefold Vine makes some darn good versions of the form. Which meads are available will depend on seasonality, but keep an eye out for popular favorites like rhubarb mead or cranberry mead.
Trending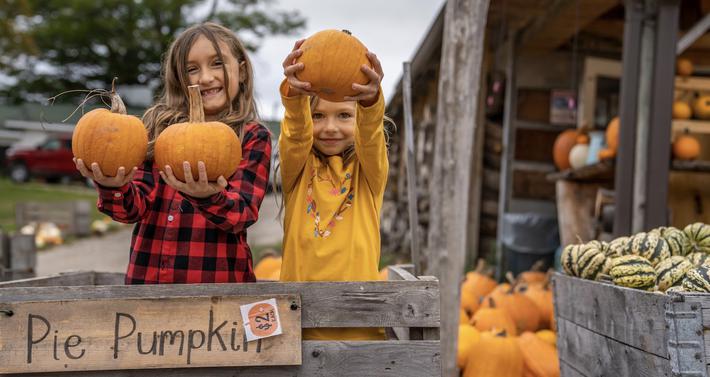 Seven Fall Festivals and Celebrations Around the North
If you ask us, it's impossible to beat the beauty of fall in northern Michigan. Vibrant-hued trees, glowing sunsets,...
Read More >>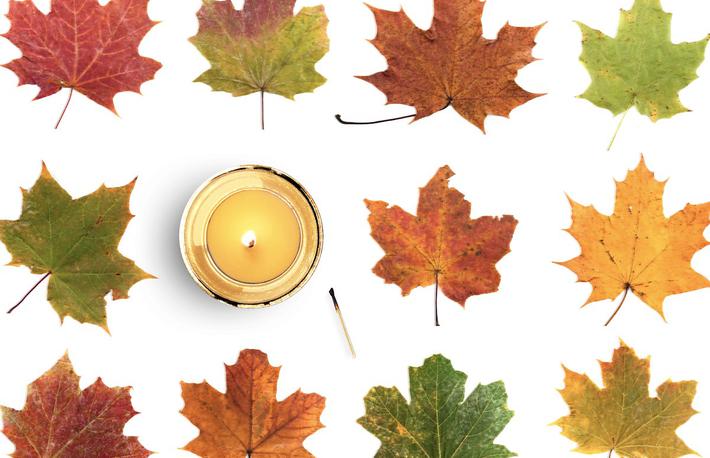 All the Scents of Fall
With the equinox behind us, it's time to go all in on autumn. Traverse City Candle Co. has done just that with their...
Read More >>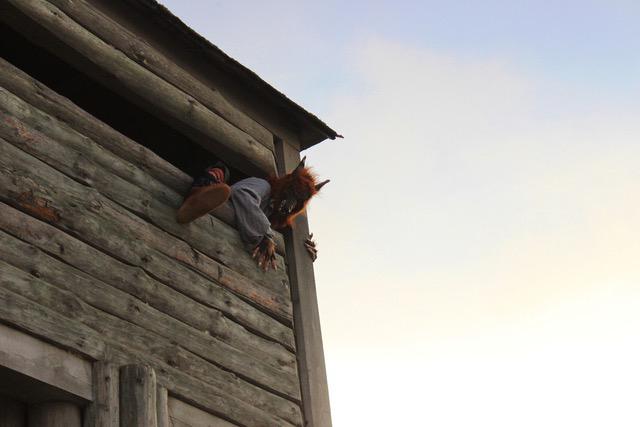 A Night at Fort Fright
This is not your typical haunted house or trail! Make your way through Fort Fright, an 18th-century fort and fur trading v...
Read More >>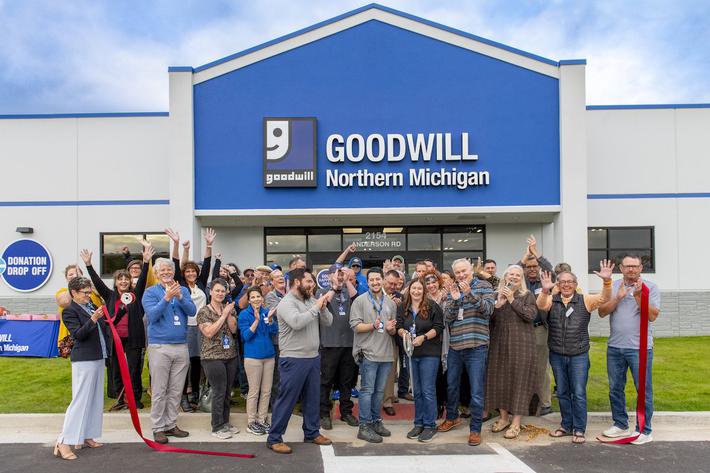 Goodwill Gets New Digs in Petoskey
This past week, Goodwill Northern Michigan opened a new Goodwill store in Petoskey at 2154 Anderson Rd., which replaces th...
Read More >>