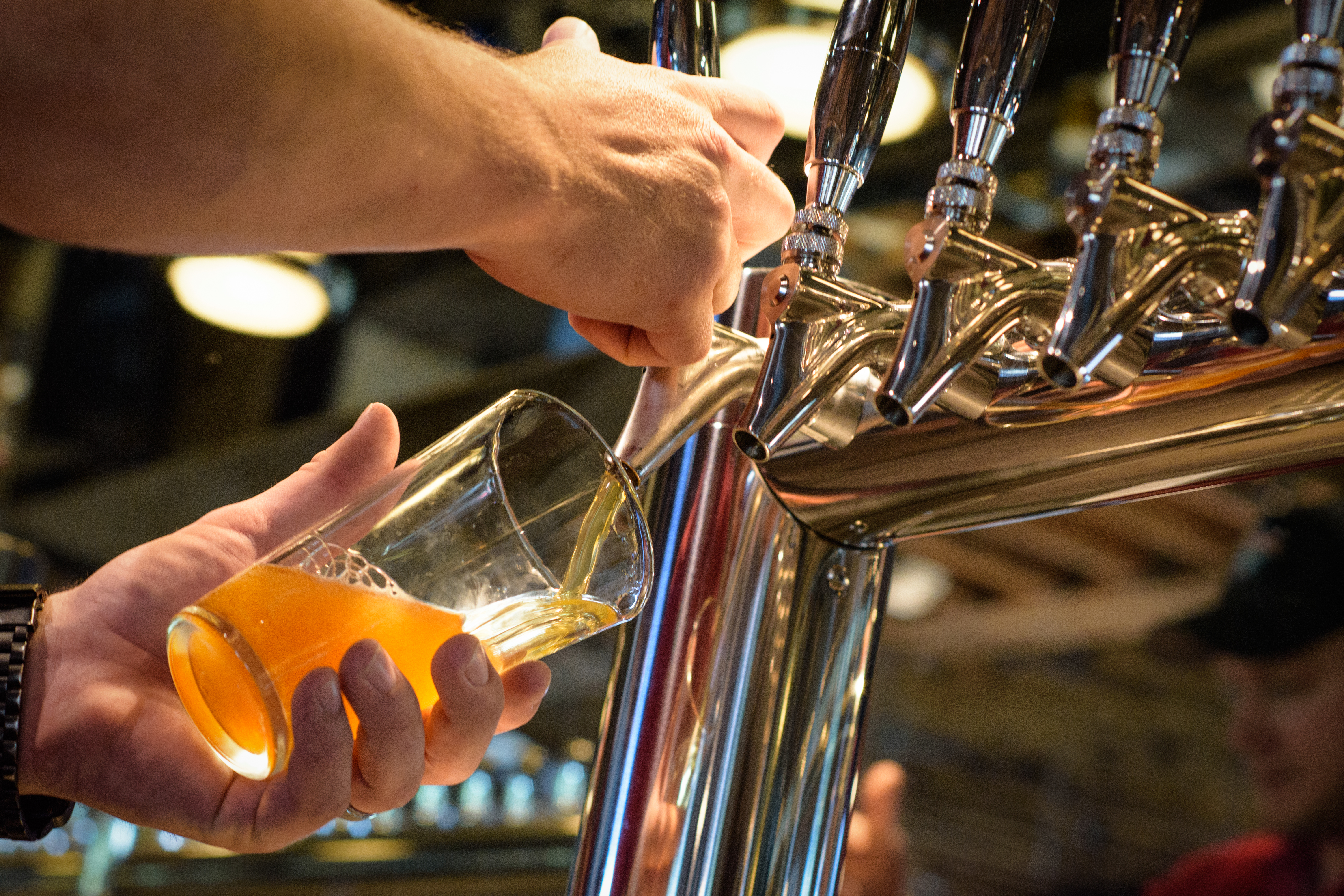 Boyne City Tap Room completes trio of brewpubs
First the Bridge Street Tap Room arrived in Charlevoix in 2015. Then, a second brewpub, Lake Charlevoix Brewing Company, popped up down the street, near the Beaver Island Ferry. Now, the Boyne City Tap Room is making the scene, the third in a trio of microbrew hangout spots launched by owners Richard Bergmann and Aaron Hagen.
'TAP ROOM BLUE'
Bergmann grew up in Indiana but spent a significant amount of time in the Charlevoix area in his youth; Hagen grew up locally. Both men manage all three brewpubs through Round Lake Group, where Bergmann is the managing partner and Hagen is vice president. Hagen also serves as the overseeing chef for the trio of properties.
Having opened three brewpubs in just over a year, the partners operate like a well-oiled machine — so much so that they managed to open their latest tap room in record time this past June.
"The building was only purchased 30 days before the Boyne City Tap Room was planned to open," said Mike Dunlop, general manager of the venue. "So that was a real challenge."
Because the building had been the site of five different restaurants over the past 10 years, it was mostly turnkey, but there were some cosmetic changes the team wanted to implement.
"It was pretty neutral when we came in," Dunlop said. "Our other locales are themed in what we call 'tap room blue,' so we brought that color over, and that immediately gave the place more character."
The large and inviting space was further warmed with the addition of dark wood chairs and barstools, upholstered in a complementary blue. A stone floor anchors the bar side, while wood-textured tiles add a rustic tone to the dining area.
"The art that we're in the process of putting up is going to be real neat too," Dunlop said. "Rich found some great old historical photos of Boyne City, and we're getting those enlarged for the walls."
RAMBLING BREWS
The hardest part of meeting the deadline for opening was actually getting a staff put together on such short notice. Fortunately, thanks to local connections already established, the team was able to round up a crew and train it in just two weeks.
With 40 beers on tap, staff training posed another challenge. "98 percent of our beers are from Michigan breweries," Dunlop said," and it's important to us to support that, and for our staff to be knowledgeable about the beer."
Two on the extensive list with which staff are exceptionally familiar now are North Peak Brewing Company's Rambler, a Czech Pilsner-style brew Dunlop calls a real crowd pleaser, in part, perhaps, because Boyne City High School's sporting teams are also called the Ramblers.
"Another really popular one is the Nitro Rubaeus from Founders," Dunlop said. "It's hooked up to a nitrogen draft line, so it pours creamy, like a Guinness. It's a real standout."
For the upcoming winter, Boyne City Tap Room plans to turn the microbrew focus over to brown stouts and porters: "Things that are darker and more malty for the colder season," Dunlop said. "One in particular I think will be a favorite is the Scotty Karate, a barrel-aged Scotch ale from Dark Horse Brewing Company."
The beers, of course, serve the dual purpose of also complementing the tap room's food — a modern American menu that starts with appetizers like pulled pork nachos, homemade onion rings, fried pickles and bacon-wrapped jalapeno poppers.

FRESH AND READY
As the food menu winds through fresh soups and salads (the black bean chili is a local favorite), more highlights start to emerge.
"Our fried egg cheddar burger is one of the most popular meals," Dunlop said. "The fried egg just takes it to another level when the cheddar gets all mixed in with the egg yolk; it can be messy, but it's so worth it." The mahi-mahi fish tacos offer a well-balanced blend of flavor and texture with pineapple salsa made in house, and the eggplant Neapolitan is another unusual juxtaposition of ingredients that really works.
"We take slices of eggplant, lightly breaded and fresh-fried, layer them with mozzarella cheese and tomatoes, and serve it all on top of palomino sauce (spiced tomato and cream) finished with 18-year old balsamic vinegar from Fustini's," Dunlop said.
All food at the tap room is made from scratch.
"The prep crew starts early in the morning," Dunlop said, "led by our in-house chef, Cole Dominick. We have such good variety on the menu, and we continue to tweak it based on feedback from our guests."
The strong brand of the other two brewpubs, Dunlop added, gave the Boyne City Tap Room a strong head start, and it's poised now for a great winter season. "Between the food and the 40 microbrews on draft, I'm hoping we'll be a huge hit," he said.
The Boyne City Tap Room is located at 220 South Lake St. in Boyne City, open Monday through Sunday, 10 a.m. to 11 p.m. Find it online at bctaproom.com or call 231-459-4487 for more information.
Kristi Kates is a contributing editor and freelance writer.
Trending
Very Busy Very Fast
This isn't going to be easy. President Joe Biden and his thin congressional majority are walking into troubled times both ...
Read More >>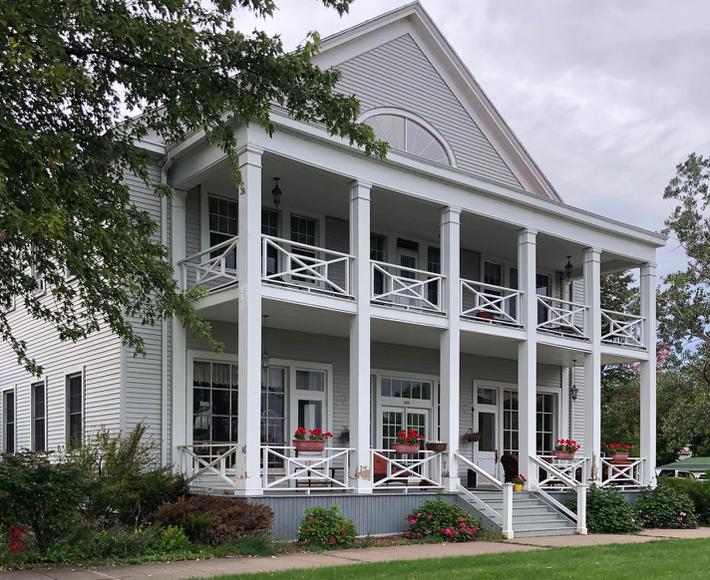 Thunder Bay Inn
Former playground to Henry Ford and part of a famous film and novel based on a real-life murder in the town, the courtroom...
Read More >>
Forty Acres' Spa Day Martini
Myriad methods of cocktail creation are on display at bars around the world. There are flaming drinks, compotes laden with...
Read More >>
He's Gone, Now What?
Wounded and fearful, America watched the 45th President leave the nation's capital. On a hastily arranged stage at a...
Read More >>
↑