Brew North
The world of beer above the 45th parallel
Throughout the rest of Michigan, anything above Clare is generally thought of as "Up North," but up here we know that the true line of demarcation is the 45th parallel: Once you've crossed that line of latitude, every step gets you closer to the North Pole than you are to the equator. That's north.
If you've chosen to head above the parallel and explore the tip of the mitt this summer, you're going to get thirsty. There's no shortage of great craft brewers up here to help quench that thirst. Whether you're driving up I-75 or taking a leisurely cruise up the coast along Route 31 and the Tunnel of Trees, you'll find a variety of pilsners, shandys, sours, and stouts (yes, you can drink stouts in summer!) handmade by Michigan craftsmen and craftswomen.
Many will claim it, but only beermakers and taprooms above this line can really plant a flag as Brewers of the North. Let's meet a few.
Leelanau County: Mitten Brewing
Even though you'll cross the parallel once you pass through Suttons Bay, you won't find a craft beverage further north on the Leelanau Peninsula than this brewery taproom, located in downtown Northport. This remote outpost of the original Grand Rapids brewery has an amazing beer garden and outdoor fireplace setting perfect for sipping one of the 14 beers on draft, as well as a few local ciders and wines.
Since this is a satellite taproom, there's not a ton of brewing that takes place on-site, but you'll still find the occasional in-house selection plus a reliable array of some of Mitten's best beers and small-batch selections including the West Coast Swing Amber, the Stretch Golden Ale, and the Relief Session IPA.
If you noticed a baseball theme to those beer names, you're correct—and keeping to that theme, one of the best seasonal selections is their Peanuts & Crackerjack Porter, which is definitely darker than your usual summer beers and brewed with both roasted peanuts and peanut butter. Another good choice is their Triple Crown Brown Ale, which just took home a medal from this year's World Beer Cup.
Charlevoix County: Stiggs Brewery
In Boyne City, there's a small enclave of beer-friendly destinations downtown including the 40 draft handles at the appropriately named Boyne City Tap Room plus nearly two dozen more at the nearby Lake Street Pub (once a 7 Monks outpost). When it comes to house-made beer in Boyne, however, there's just one place to go: Stiggs Brewery & Kitchen.
The brewery's rustic vibe starts with the location's history: The brick building originally housed a 19th-century logging company, which carries through to the glowingly warm original wooden walls and floors in the taproom. (The wood they use to stock their smoker also counts, right?)
Their food menu favors their barbecue; they've got a selection of house-smoked meats including brisket, turkey breast, and pulled pork (plus the occasional prime rib) and a few smoked veggie sides like sweet potatoes and stuffed jalapeños. The beer matches perfectly in a variety of global styles from Irish amber to German hefeweizen to Belgian blonde, plus a few good ol' American-style IPAs and lagers along with guest taps from other Michigan brewers.
Perhaps the best thing to come out of Stiggs in the past couple of years is their commitment to keeping their community fed: Their Feed-a-Friend program (a certified nonprofit organization) offers free hot meals every Sunday afternoon to anyone who needs one, no questions asked.
Emmet County: Beards Brewing
Located in downtown Petoskey, Beards Brewing is celebrating its 10th anniversary this August. A decade in business is no small feat for any beermaker, but it's especially impressive knowing that they opened their doors when co-owner Ben Slocum was still enrolled as a student at Northern Michigan University in Marquette. After learning to enjoy the offerings from breweries up there, Slocum and his friend Peter Manthei fired up the brew kettle at their Petoskey pub and haven't looked back since.
They've since expanded their operation to a production facility in Charlevoix where they brew and can their creations for store shelves throughout Michigan, but if you want to get your hands on a Beard at the source, their second taproom (opened in 2017 after moving out of their first space a couple of blocks away) is the place to be.
Beers like their flagship Citranity and Green Hundo IPAs share space with limited-batch releases and one-offs like the Guava Owlmadillo (and good luck pronouncing that, especially after two or three of these 7% ABV ales). These pair delightfully with a food menu heavy on sandwiches and unique pizzas like the Pulled Pork (with cheese curds and jalapeños) or the Sweet & Spicy (marinated chicken breast, pineapple, banana peppers, and two kinds of sauce: BBQ and buffalo).
Otsego County: Snowbelt Brewing
It's only appropriate for Michigan's "Alpine City" to have a brewery named Snowbelt, right? Located in a charmingly chalet-like space in downtown Gaylord, this beermaker is a great place to stop after hanging with elk at the nearby viewing park or visiting the adjacent retail store for lifestyle brand Parallel 45 (very appropriately named for this story!).
This year-round craft beer destination has created and poured dozens of different beers from their 16 draft lines since opening its doors in 2016. The Summer Fling Kolsch (ask them to add blueberries!) and their slightly sour Baby Steps Bob Berliner Weiss appeal to lighter palettes while heartier selections like the coffee-infused brown ale or barrel-aged Boondockin' Imperial Stout hold up against menu items like the Brewers Breakfast Pizza or Tacobelt Crunchwrap.
Another new addition for this summer is the outdoor stage for weekly live music throughout the summer, built by Snowbelt to add some more entertainment options to the downtown area—especially as the town's Social District is back in effect this year, allowing guests to grab a beer, head outside, and explore downtown.
Cheboygan County: Cheboygan Brewing
Located a stone's throw from the Cheboygan River, Cheboygan Brewing represents a resurrection of sorts. Originally started as a lager brewer for loggers working in northern Michigan, the original Cheboygan brewery called it quits in the early 1900s. Fast-forward to 2011 when a group of local beer lovers revived the brand, staying true to its lager-loving origins but pivoting in the late 2010s to a more outdoorsy vibe and a more modern style of beer making.
This meant adding beers like their popular Blood Orange Honey Ale and a session IPA. Today they're continuing to redefine themselves with hazy IPAs and a cookie-flavored stout, but the taproom still has a section dedicated to the history of the OG brewery. (We doubt they had a rooftop deck as nice as the current one back then, though.)
Photos courtesy of each brewery.
Trending
Pronouns 101
My first assignment in an online graduate-level class was to provide information about my background, including my pronoun...
Read More >>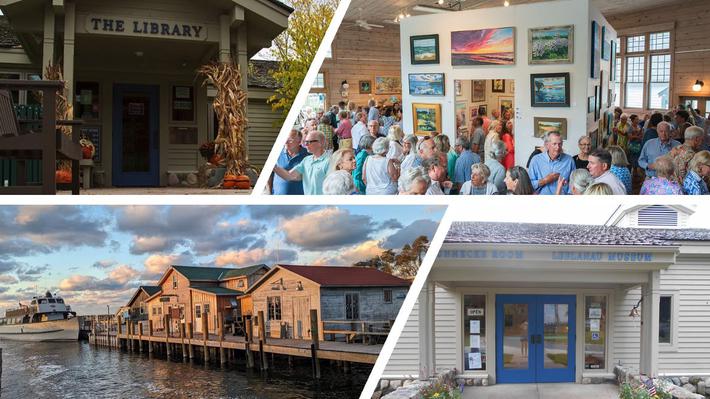 Collaboration Is the Name of the Game
How long does it take to create a cultural center? As few as three years, or as many as 170. Sometimes both. The organiza...
Read More >>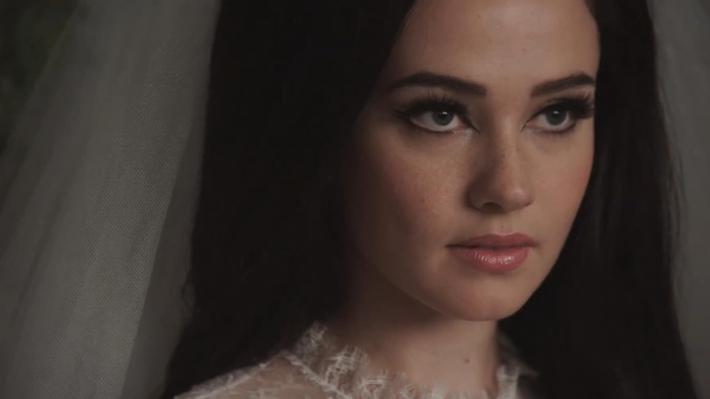 Film Review: Priscilla
While you will certainly be mesmerized by the haunting lead performance from newcomer Cailee Spaeny—and be impressed...
Read More >>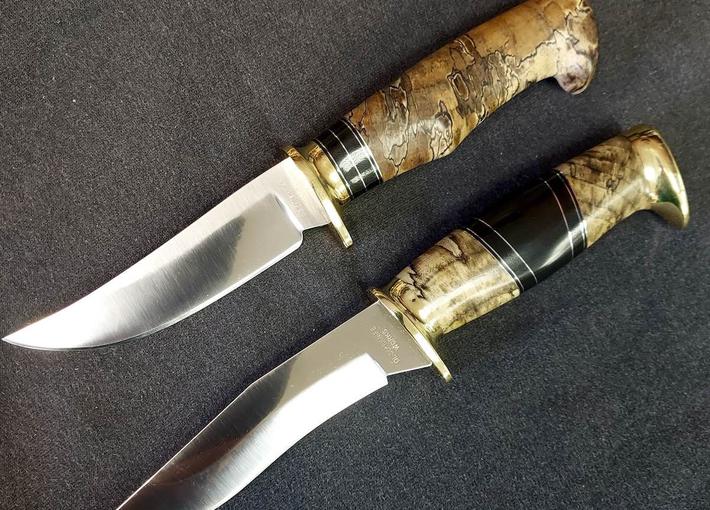 Bespoke Blades
What do you do with a battered ice skate, an old rubber puck, a cracked hockey stick, and a gob of tape? Pitch 'em, ...
Read More >>