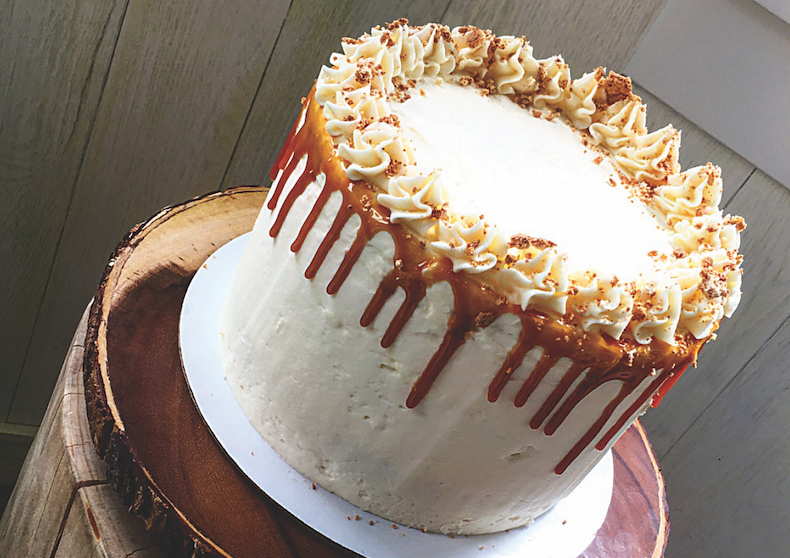 Colin's Corner Cafe of Harbor Springs
Sweet and Savory Meet in Eclectic Surroundings
School meals for Petoskey's Colin Stevens weren't the usual fare. With a dad who was a chef, Colin and his five siblings grew up expecting more than the average fare at their family dining table. Full breakfasts were cooked every morning, school lunches were packed with expert care, and full dinners were almost always served at home.

"We hardly ever dined out unless it was a special occasion," Stevens said. So after he graduated from Harbor Light, a private Christian School in Harbor Springs, Stevens gravitated toward the food industry. He moved to California to work for American Golf, a Los Angeles-based golf course and catering company, where he worked as an event and menu planner.
"I've always just loved to cook and throw dinner parties for my friends," Stevens said. "I learned a lot from watching my dad cook in the kitchen, but the rest, well, I've been self-taught for the most part."

When Stevens moved back to Michigan to be closer to family, he took a job at Mustang Wendy's, an upstart mixed-cuisine restaurant in Harbor Springs, but that restaurant closed this summer, leaving Stevens at loose ends. So he decided to take matters into his own hands.

"While I was working at Mustang Wendy's, I met a woman who, unknown to me, would become my silent business partner," Stevens said. "She's been to dinner parties that I've thrown and enjoyed them. So when I found out that a particular space was going to be available in a building in Harbor Springs, I proposed my idea for a coffee and cake shop with a light breakfast and lunch menu, and she thought it was a great idea."

The resulting Colin's Corner Cafe sits on a very accessible corner in downtown Harbor Springs, right next to the post office and the American Legion. Stevens started his plan for the cafe by basing it around coffee. "I'm such a big coffee person, so there needs to be good coffee in this town," he said. He took a jaunt downstate to Ferris Coffee and Nut Co. in Grand Rapids, where he spent a week at their foundry school to become certified as a Ferris Coffee barista. "It was pretty intensive," he said. "We worked from 8am to 6pm every day, all week."

With his barista training done, he started construction on the cafe itself in March of this year. "I wanted it to be a really fun and energetic place, with affordable food," he said. One whole wall is covered in round slices of wood stumps that Stevens sanded and varnished himself. All of the tables are handmade as well. Bright pops of green, yellow, and pink, with accents of black and white, make up the rest of the lively décor. Stevens got everything completed just in time for his official opening on July 8. "The first three weeks we were open were absolute craziness — which was good!" he said.
The coffee menu, based around Ferris Coffees, includes specialty espresso drinks, drip coffee, and iced coffee. "Our signature coffee drink is the cinnamon maple latte ($4), with espresso, steamed milk, cinnamon, and local Michigan maple syrup," Stevens said. He also makes his own vanilla and mocha syrups for the coffee beverages.
Breakfasts start at $8, with two breakfast sandwiches already rising to the top of the menu in popularity: the Little Harbor with house-roasted vegetables (zucchini, eggplant, peppers, and onion), turkey bacon, and eggs on rye; and the Harbor Monster, a stack of eggs, ham, bacon, cheddar cheese, and pickled jalapenos on seeded wheat ($10).

Lunch features more savory sandwiches, including customer favorite The Mean Pony ($8) — house-roasted vegetables plus mixed greens, red onion, tomatoes, and pesto aioli wrapped in a spinach tortilla — and carefully thought-out salads like Stevens' arugula salad with fennel, apples, avocado, walnuts, red onions, parmesan, and a citrus vinaigrette. Still got room for dessert? You'll want to make sure you do; Stevens also bakes his own cakes ($7 per slice), including a cinnamon and sour cream coffee cake, and his "Hot Water" chocolate cake with chocolate mousse and chocolate ganache drizzle. "Using hot water instead of cold water in the ingredients makes the cake really moist," he said.
Colin's Corner Cafe is located at 138 West 3rd St., in downtown Harbor Springs. For more information, visit facebook.com/colinscornercafe or call (616) 735-9660.
Trending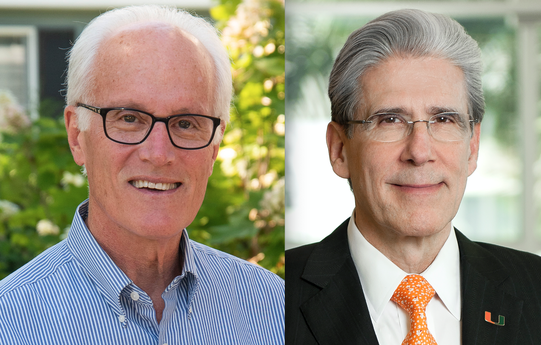 Listen In: Two Global Health Experts — one in TC — to Talk Pandemic
This week, the Traverse City International Affairs Forum at Northwestern Michigan College opens its 27th season ...
Read More >>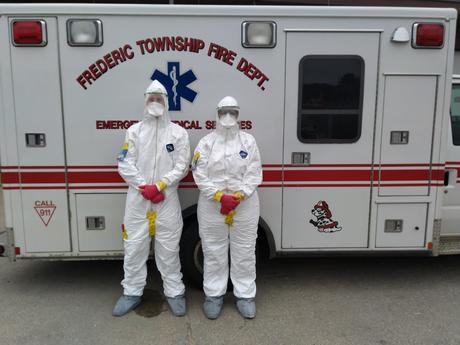 What First Robotics Teams Did on Their Summer Break
When the coronavirus pandemic first hit, masks, face shields, and other personal protection equipment, aka PPE, were hard ...
Read More >>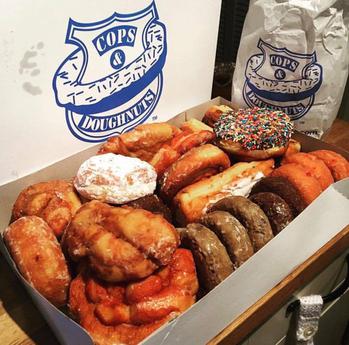 Gaylord's Cops & Doughnuts
There's a cop shop in Gaylord where the phrase "D.W.I." has nothing to do with adult beverages or erratic driv...
Read More >>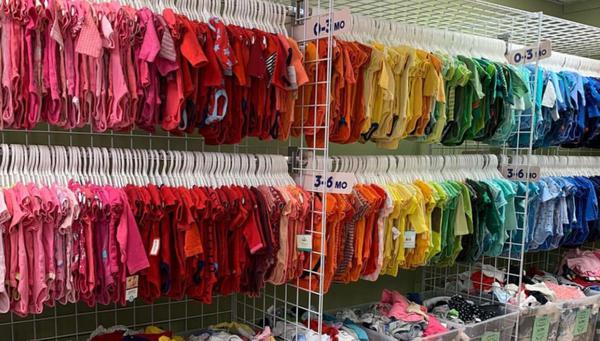 Resale is the New Black
It's a common tradition at this time of year: parents flocking to clothing stores in the last weeks of summer to get...
Read More >>
↑