Dave Matthews Gets Some Michigan Energy
Modern Rock
If you love the '90s and also a good acoustic jam, you'll be excited to learn Dave Matthews' summer plans. Since the full Dave Matthews Band isn't touring this summer, Matthews is instead hitting the road with his pal Tim Reynolds to perform a series of unplugged-style acoustic shows starting this May. Online presale has already started for the Matthews/Reynolds shows at warehouse.davematthewsband.com; nearby dates include stops in Chicago June 9 and 10 and in Clarkston, Mich., at the DTE Energy Theater June 13. For the show itself, should you be fortunate enough to snag tickets, you can expect a good mix of DMB tunes and probably some other surprises as well.
Detroit rapper Big Sean has just dropped a brand new album, I Decided. Across the album's 14 tracks, you'll find even more of his Michigan contemporaries. Sean expands his narratives and stretches into new verbal territory with collaborators the Flint Chozen Choir (on the massive closing album track "Bigger Than Me") and fellow Motor City rap celeb Eminem (on "No Favors") as well as Sean's girlfriend Jhene Aiko, who guests on "Same Time Pt. 1." Big Sean will promote the set with a schedule of live shows, including a stop at Detroit's Fox Theater April 1.
Singer-songwriter Ed Sheeran, whose new album Divide is just out and raking in the fans, recently visited Liberia for Comic Relief's Red Nose Day, a charity outreach that raises money to help suffering kids around the world by assembling entertainers for events. This year's Red Nose Day lineup, in addition to Sheeran, included appearances from comic duo French and Saunders as well as renowned physicist Stephen Hawking; Sheeran called the trip an "eye-opening experience."

Fellow English musician Eric Clapton, the renowned blues-rock guitarist, is the focus of a new rockumentary titled Eric Clapton: A Life in 12 Bars. Directed by filmmaker Lili Fini Zanuck, the movie showcases Clapton's commitment to the blues and its traditions. In conjunction with the film, Clapton will be kicking off a 50th anniversary concert tour to which he'll bring bassist Nathan East, drummer Steve Gadd and keyboardists Chris Stainton and Walt Richmond; Clapton's opening acts on the trek will be Gary Clark Jr. and Jimmie Vaughan.
MODERN ROCK LINK OF THE WEEK:
The Weeknd's fans will be stoked to see he's performing at The Palace of Auburn Hills in his own solo show Wednesday, May 24. The Weeknd's current tour has been dubbed Starboy: Legend of the Fall after his newest album Starboy; you can get tickets for that Detroit area show plus more information on The Weeknd's music at weeknd.com.
THE BUZZ:
Traverse City's The Accidentals won album of the year and song of the year at Grand Rapids' Jammie Awards last week; other honorees included Red Tail Ring, The Go Rounds, Thornetta Davis, Seth Bernard and Billy Strings.
Third Eye Blind is celebrating the 20th anniversary of its eponymous debut album this summer with a string of tour dates including a stop at the DTE Energy Music Theater in Clarkston, Mich., July 7.

Another group heading for the DTE Energy Music Theater is Train, although it's not promoting an old album but a new one, namely its eighth set titled A Girl, a Bottle, a Boat, which hit outlets in late January; Train will arrive in Detroit June 25.
Dabke singer Omar Souleyman is set for a Detroit gig, too – tickets just went on sale for his upcoming show at the El Club May 12 during which he'll perform with Atlanta post-garage rockers The Black Lips.
Rebel Kind singer Autumn Welti and her band just made a new music video in Detroit titled "Everyone" based on a track by the same name from the band's new album Just for Fools…and that's the buzz for this week's Modern Rock.

Comments, questions, rants, raves, suggestions on this column? Send 'em to Kristi at modernrocker@gmail.com.
Trending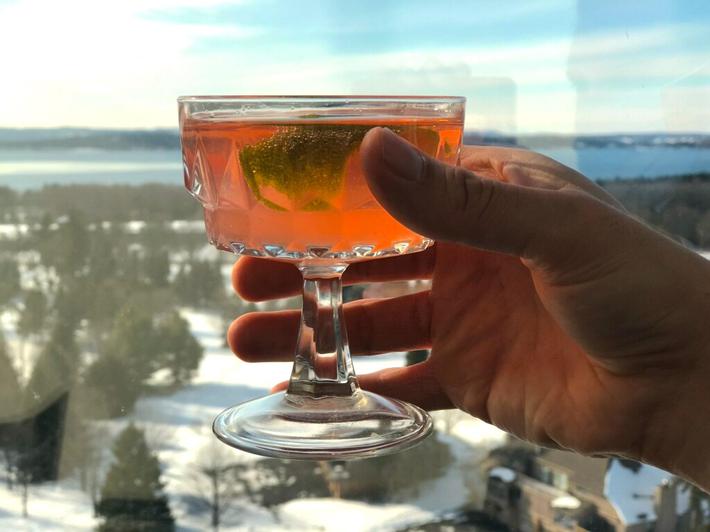 Tiny Pink Bubbles
Hey, ladies, do we have the pink drink for you: Aerie's Tiny Pink Bubbles. With a taste and body as delicious as its...
Read More >>
The Power of Our Example
Every new president faces a daunting array of problems, but 2021 will go down in the history books: Our country is under s...
Read More >>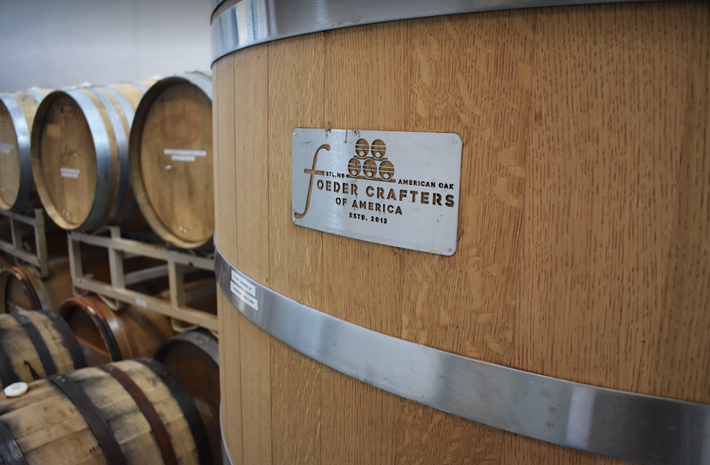 Getting Wild with the Foeder
Drinkers with a discerning eye may have noticed a couple interesting-looking wooden containers in the back of Traverse Cit...
Read More >>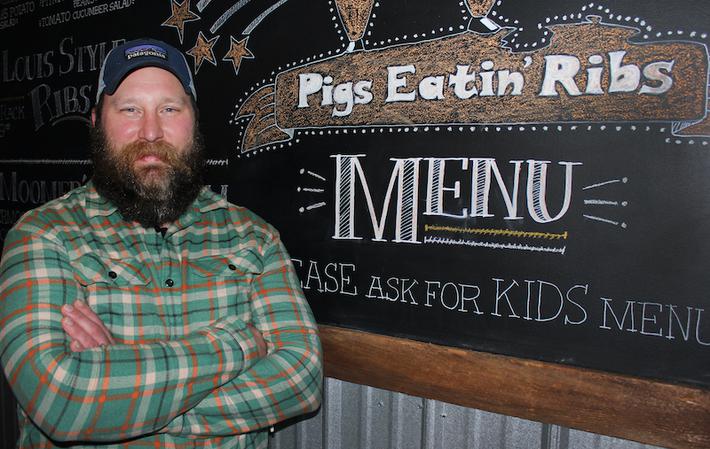 Charlevoix's Pigs Eatin' Ribs
By 2008, Charlevoix Chef Adam Kline had seen and tasted enough. The Northern Michigan food scene had stagnated, he said, i...
Read More >>
↑