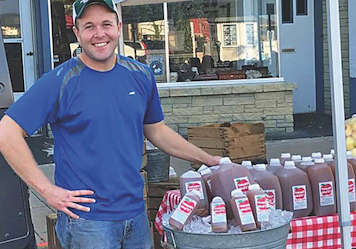 Farmer White's Unpasteurized Apple Cider
Bottoms Up
It's that time of year again: crisp leaves, sweatshirts, pumpkin everything, and of course, apple cider. Fans of authentic, vintage-styled cider — i.e., unpasteurized and unfiltered — can't go wrong with Farmer White's in Williamsburg, where they make apple cider the way it was done in the good old days.

Farmer White's emphasizes that unfiltered cider (you can tell it's unfiltered by its cloudy amber color) better preserves the nutrients found in apples, which means more antioxidants to help keep you healthy as flu season approaches.

Apples are squeezed weekly in an apple press to craft cider offered up in pints, half-gallons, and gallons. (Tip: Pints are perfect for toting along on autumn hikes.)

So other than chugging it ice-cold, what else can you do with apple cider? Farmer White's suggests warming it up and adding cinnamon; mulling it with cranberries; mixing it up with soda water as a healthier substitute to bottled pop; or even using it in ice cream treats like slushies and floats.

Pick up Farmer White's apple cider at their Williamsburg farm market at 11373 S. US-31, just a couple of miles south of Elk Rapids. For more location visit farmerwhites.com or call (231) 632-1500.
Trending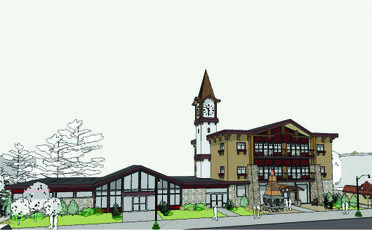 Gaylord: A boomtown Up North
Gaylord native Gary Scott had moved to Indiana, where he and some partners started a business to invest in distressed properties. He was talking to a banker in Detroit about real estate in Bloomington when he asked what kind of deals might be available in northern Michigan. ...
Read More >>
How Beer Revived Bellaire and Other Northern Michigan Towns
Even though Don Hoyt grew up in Gaylord, he never visited Bellaire until he met his future wife, a chiropractor from California who had moved to the Antrim County town for a job. That's the thing about Bellaire – it's not on the way to anything. People ...
Read More >>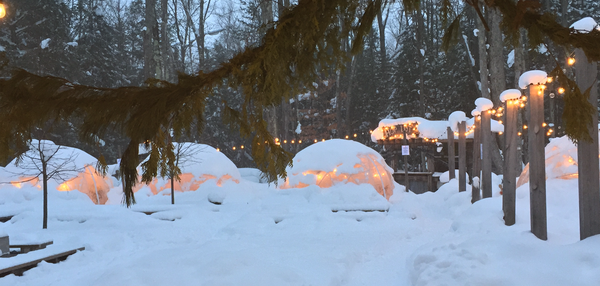 Hop Lot Brewing in Suttons Bay
Brothers Steve and Drew Lutke knew they wanted to do something special with their microbrewery on the south end of Suttons Bay. Even before building their facility, they had begun researching the style and aesthetic they wanted to draw in customers. So they decided to showcase what ...
Read More >>
In The Crosshairs: Home Rule In Michigan
Under the specter of a populist-fueled authoritarian regime installed at 1600 Pennsylvania Avenue, the concept of home rule is now more imperiled than ever in our fragile democracy. Here the term "home rule" refers to local control — the singular place where the endangered species of a ...
Read More >>
↑