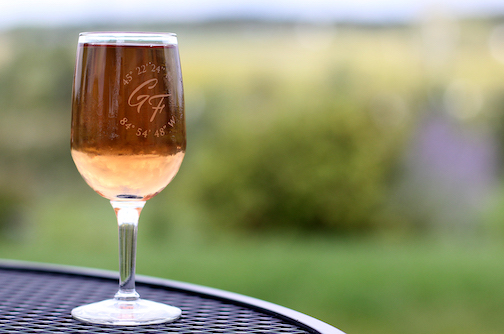 Gabriel Farms & Winery's Strawberry-Rhubarb Cider
Bottoms Up
By Eric Cox | Oct. 17, 2020
So, summer has faded amid the death song of insects and the rustle of changing leaves. Please know, gentle reader, that a warming dose of the temperate season lives on in Gabriel Farms & Winery's Strawberry-Rhubarb Cider (5% ABV, $7/pint). Each sip of this blush-colored, effervescent compote hearkens to Northern Michigan's once-cloudless, blue-sky mornings. Strawberry fragrance floods the nose, but the berry's sweetness and flavor are muted, undercurrents that flow stealthily beneath the rhubarb's tart crispness. A tender four months old, Gabriel Farms & Winery is one of the area's newest venues, offering not just cider but also house-made wines and craft beers, as well as a short roster of "Short Bites" that pair well with the beverages. For example, the Strawberry-Rhubarb Cider was well complimented by the Spicy Feta Dip, which came with a choice of fresh vegetables, naan, or crackers. The winery's Karen Needs A Manager Kolsh-style beer (5% ABV, $7/pint) was also a winner, as was the Sweet Gabby, a delicious, sweet table wine made from Tip of the Mitt Brianna grapes. Find it all at Gabriel Farms & Winery at 2800 E. Mitchell Rd., (231) 622-8880, www.gabrielfarmsandwinery.com.
Trending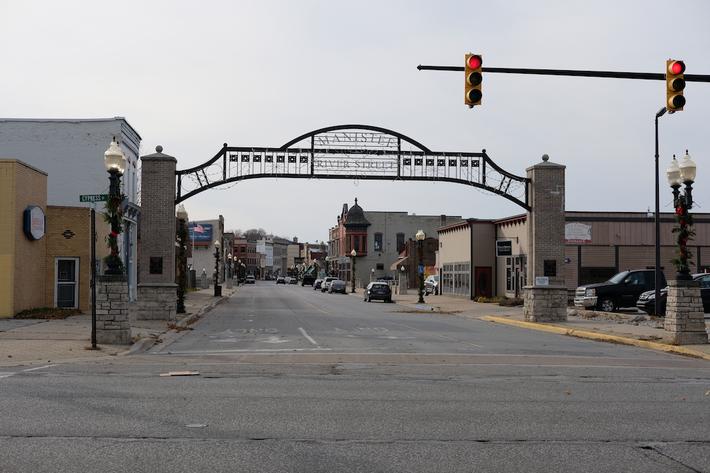 Transforming Manistee
The entrance to downtown Manistee, as it stands today, is drab. On each side of River Street for the first block, building...
Read More >>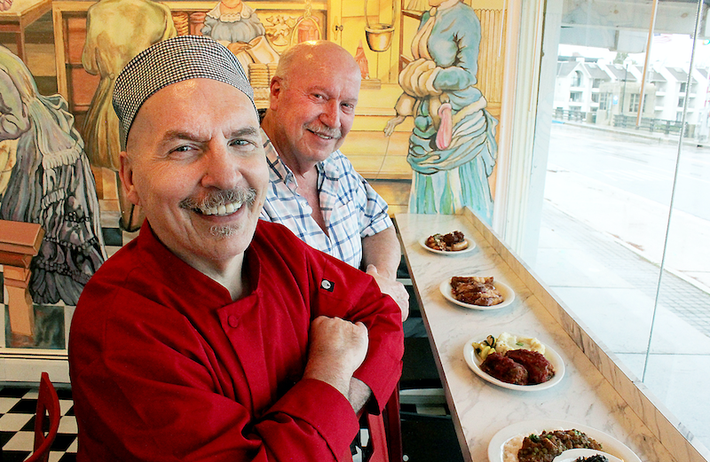 My Grandmother's Table
Gestures of love come in many forms. Gifting flowers, running errands for a sick loved one, wearing masks, or shoveling ou...
Read More >>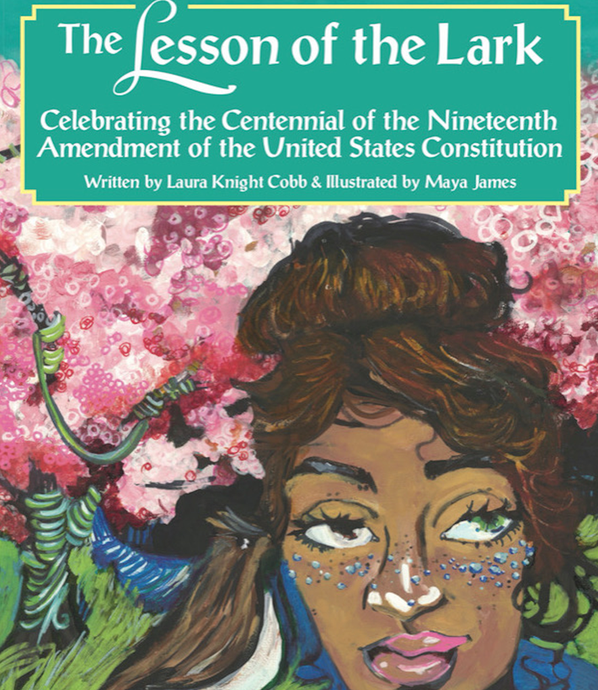 A Girl, a Bird, and a Gardener
An unlikely trio of characters from the pen of a local author has inspired a concert-length musical composition by the aut...
Read More >>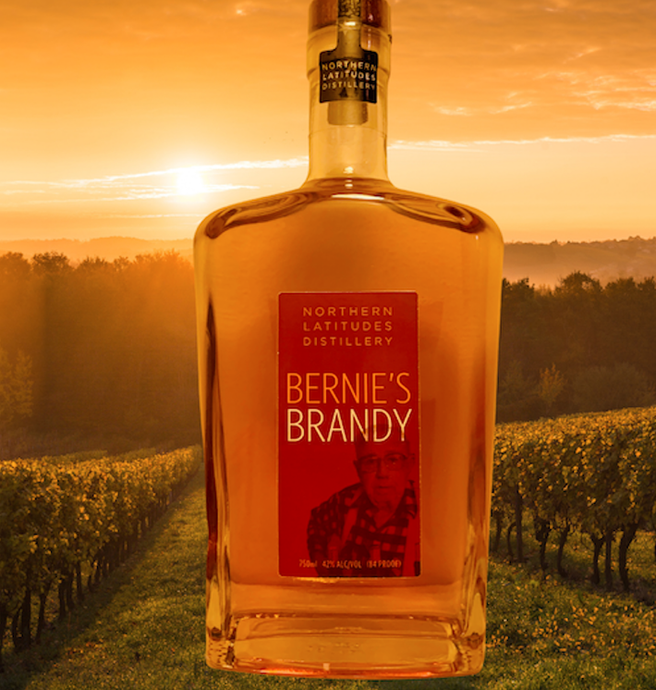 Northern Latitudes' Bernie's Brandy
The legendary spirit of Bernie Rink — aka The Godfather of Northern Michigan Wine — has been, you might say, b...
Read More >>
↑