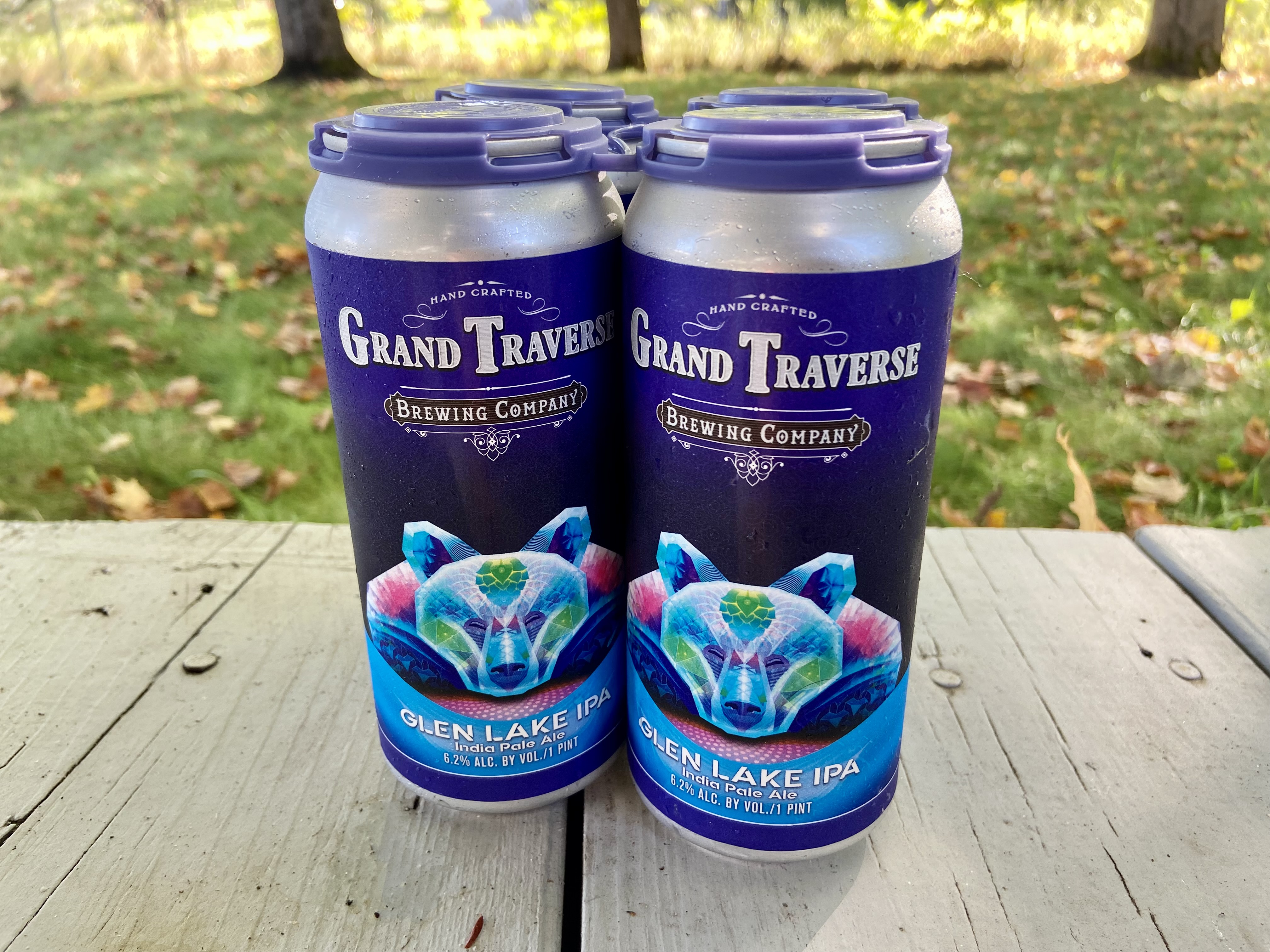 Grand Traverse Brewing Company's Glen Lake IPA
Bottoms Up
Since moving to Traverse City and opening Grand Traverse Brewing Company in 2018 – bringing over 20 years of brewing experience with him from the Pacific Northwest – Michigan native Pete Bishop has been quietly producing high-quality craft beer at a local production facility on Cass-Hartman Court in TC. Customers can visit by appointment for tastings and a selection of pints, growlers, and kegs. But for those who can't make it, several of Bishop's brews are available in 16-ounce tall boys at local stores.
The Glen Lake IPA – with its eye-catching, psychedelic artwork of a bear in a nod to Sleeping Bear Dunes – is hard to miss on the shelf. The American IPA is intended to have notes of "floral citrus, sun, and fun, a beer that's smooth yet assertive with a diverse arrangement of six hop varieties." At 6.2 percent ABV, the Glen Lake IPA has bold aromatics but remains flavorful and easy sipping on the palette. It'd make a great accompaniment on a fall hike or that final boat cruise for the season; Bishop promises the beer is "almost as fun as a day on Glen Lake!"
Still relatively under the radar, Grand Traverse Brewing Company is an up-and-coming player on the brewery scene. Find the Glen Lake IPA tall boys and other brews at Tilley's Party Store in Traverse City – where they're available in single cans and four-packs – or other locations and info at GTBeer.com or on Instagram at @GT.Beer.
Trending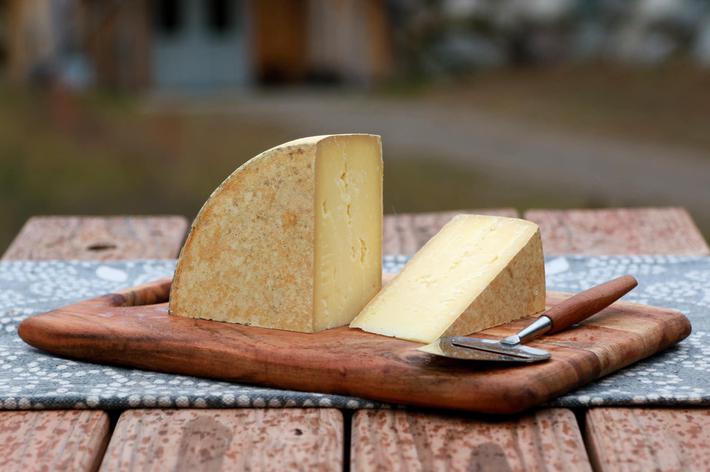 Say Cheese! Five Fromagers Putting Northern Michigan on the Cheese Map
The European Union might be the world leader in cheese production (7 million metric tons annually), and, sure, Wisconsin h...
Read More >>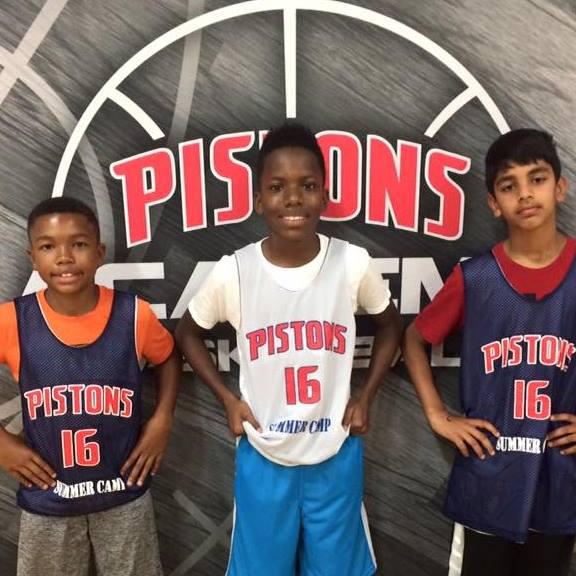 De-troit Basketball!
Is the next point guard for the Detroit Pistons living under your roof? Or do you just want to get your kiddo out of the d...
Read More >>
The Past in Motion
Where can you find 1,000 tractors? What about 600 antique engines? Dozens more old and cool cars and trucks? This weekend,...
Read More >>
Forty+ Years of Fabulous Art
Frankfort may be a sleepy town come winter, but in the summer, the little spot on the water is hopping. And for 46 years, ...
Read More >>