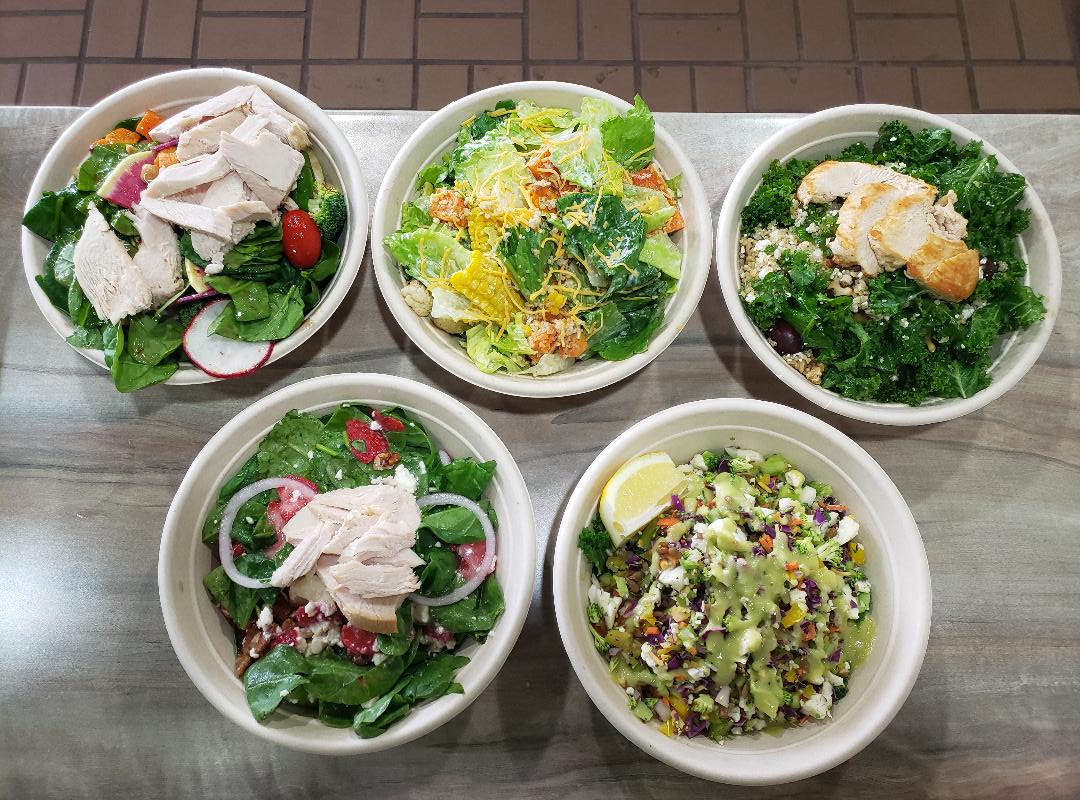 Grand Traverse Salad Co.
Super fuel, super fast, in a former gas station
It's not a straight line from the gas station to restaurant, nor is it a direct route from doughnut shop to salad emporium. But it's the path John and Jan Sheill embarked on, and they're more than happy with the result: Grand Traverse Salad Company.
"This is all I've ever done," says Jan. A Michigan restaurant industry veteran, Jan worked in many high-end establishments in the Detroit area before moving north, where she hooked up with Apache Trout Grill on West Bay. She worked there as general manager until it was sold in 2018. After years of helping restaurateurs achieve their dreams, she wanted to do something in the area's vibrant culinary scene that was her own. But what? She wasn't entirely sure herself, but tells Northern Express, "I just felt there was a niche for something a little different."
For her, that meant a lean operation where she would be hands-on. "I didn't want to be full service, and I didn't want to have a staff of 50."
A visit to another local establishment solidified the direction. "We went to U&I for Greek salad. That's where the conversation started," she says. "Nobody focused [exclusively] on [salads]."
Today, the Sheills and their small crew do. Star of the show is the salad bar in the front. Five different greens selections are complemented by a farm full of ultra-fresh goodies you won't find at your standard restaurant salad bar, items like rainbow carrot slices, chopped eggs from cage-free chickens, grilled peppers, garbanzo beans, and feathered Monterey jack cheese with jalapenos.

Then you come to your proteins — bacon, chicken, turkey, or tenderloin — and several premium add-ons: feta, blue cheese, avocado, dried cherries, even nuts. Then you can choose from a dozen dressings, all of which are made in-house.

Building your own salad is simple and sanitary. You point at each ingredient you want, and your gloved server scoops in your choices as you move down the bar together; no patrons touch the good stuff. Want to do even less? Turn over the decision-making altogether. The menu at GT Salad Co. includes several excellent signature salads, such as Quinoa Chicken Salad with marinated kale and red grapes. Chopped salad with chicken or turkey and the usual suspects, plus quinoa and broccoli. Spinach Black Bean Salad is their high protein vegetarian specialty, with black beans, edamame, roasted sweet potato, buckwheat, and sunflower seeds.
Signature sandwiches tempt the palate, too, like the loaded BLT (bacon, romaine lettuce, tomato, red onion, cheddar cheese, and chipotle aioli). Or the Tenderloin Panini, which is packed with tenderloin tips, blue cheese, mushroom, and spinach. All sandwiches come on a rustic baguette. Two wraps are available, too: chicken salad or turkey.
If you're craving a hearty bowl of comfort, consider the grain bowls. Jan says the Tenderloin Bowl and Super Crunch Bowl are the most popular items on the menu, and they are also her favorites. The former includes hand-cut tenderloin, a warm blend of ancient grains and kale, grilled Brussels sprouts, and cured backon grilled in balsamic, and all of it drizzled with a chipotle aioli. The latter features warmed seasoned rice, a blend a green and red cabbage, shaved Brussels sprouts, organic carrots, and cucumber, topped with peanuts and fresh grilled chicken, all topped with a drizzle of spicy peanut sauce.
All this from the cozy location on one of Traverse City's busiest streets, the corner of main thoroughfare South Airport Road and Cass Street, the most direct link between South Airport Road and Traverse City's downtown.
When they started casting about for a location for their new endeavor, the Sheills considered a number of different properties. They eventually settled on the onetime service station on the northwest corner of South Airport and Cass, which had also most recently been a donut shop.
That's where John's construction industry experience proved to be a godsend. In less than six months, they'd transformed the former gas station/bakery into their salad emporium, with a display bar, a couple tables, and the requisite restrooms, and added a patio seating area in front for use during the summer months.
Preparing sandwiches and grain bowls in the back kitchen is Executive Chef Teig Shibley. "I've worked with him three years. He's amazing," Jan says. "He handles the back. He's the heart and soul."
It's the Sheills who are the brawn and the brains of the operation. Not only did John handle the design and construction side of things, he now joins Jan on the front line, where they prepare salads made to order. And all the recipes come from Jan. She says they all come through trial and error. "I grew up on a farm, and I've worked with excellent chefs and observed them."
Not all her ideas are greeted with open arms. Take her blueberry vinaigrette salad dressing — because John didn't want to. After holding it at arm's length, he finally gave in and tried it. "Now he thinks it's the greatest thing he's ever tried," Jan says with a laugh.
Jan says the restaurant suffered as did all the others when the pandemic struck. But the fact most of their business is carryout meant they didn't have to invest in new equipment or learn new procedures. "We were open a year and a half when the pandemic hit. John and I decided we weren't going to close — just follow the guidelines and do curbside. I'm 80 percent carryout, and it was a smooth transition.
"Locals and regulars responded. It was very humbling. The amount of tips would bring tears to your eyes. We were able to keep the doors open and the bills paid. We were blessed to be able to," she says. "We'd see no cars at local restaurants — people I know. That was tough to swallow."
Today, in a world still returning to its new normal, people are welcome to eat inside or on the patio. Meanwhile, the Sheills and their staff — five people all told, including the couple (who have been married 32 years) working elbow to elbow, running the show — are just happy they're still here to serve their customers. "The biggest compliment is when someone walks in and says, 'So and so told me I had to come in.' We get talked about. I worked in some of the finest restaurants in Detroit, and you don't hear that."
Find Grand Traverse Salad Company at 2500 South Airport Rd. in Traverse City. It is open 11am–5pm Monday through Friday, 11am­–4pm Saturday, and closed Sunday. Catering is also available. Check out the menu and learn more at gtsalad.com.
Trending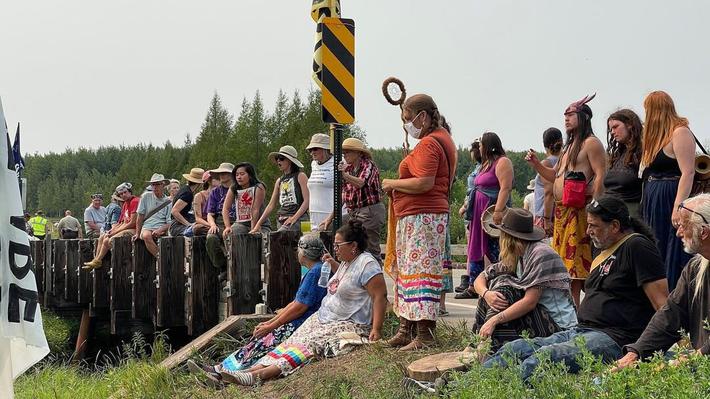 Hope for Line 5 opponents via Line 3's latest development?
Opponents of the ongoing Line 3 pipeline project in northern Minnesota — an oil-moving cousin of the also-contested,...
Read More >>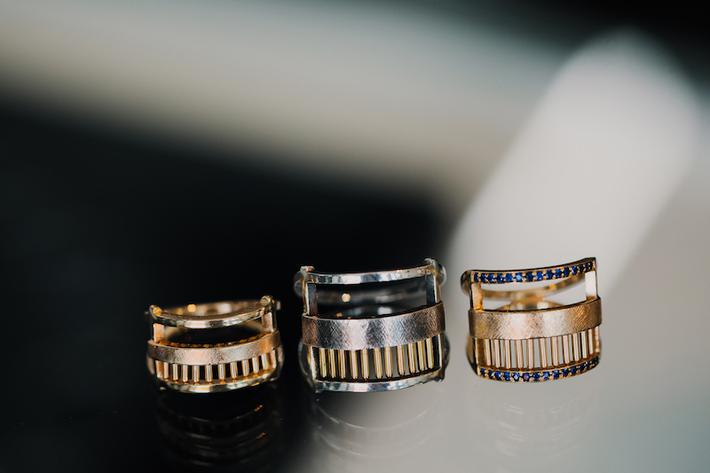 Visual + Aural Alchemy
Dana C. Fear has a name that sounds like a sentence. "I've just realized that in the last couple of years, &l...
Read More >>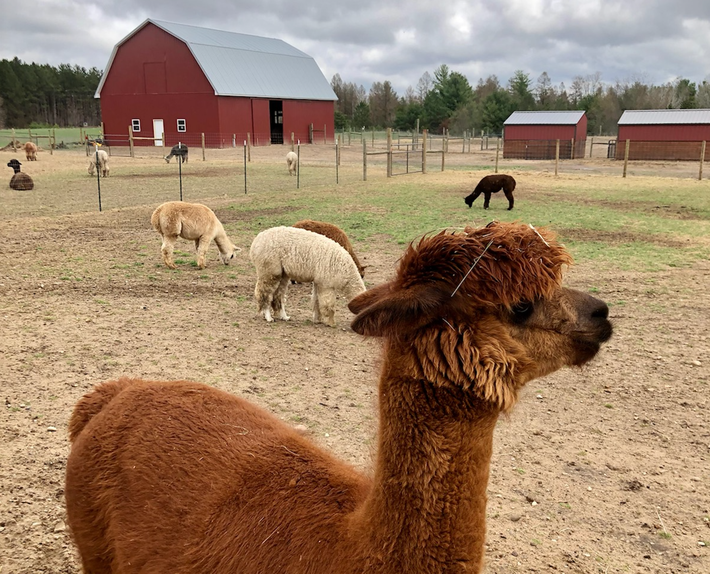 All the Warm Fuzzies
After living in the Detroit area for two decades, Rebecca and Jason Gill longed for a change. They said good-bye to their...
Read More >>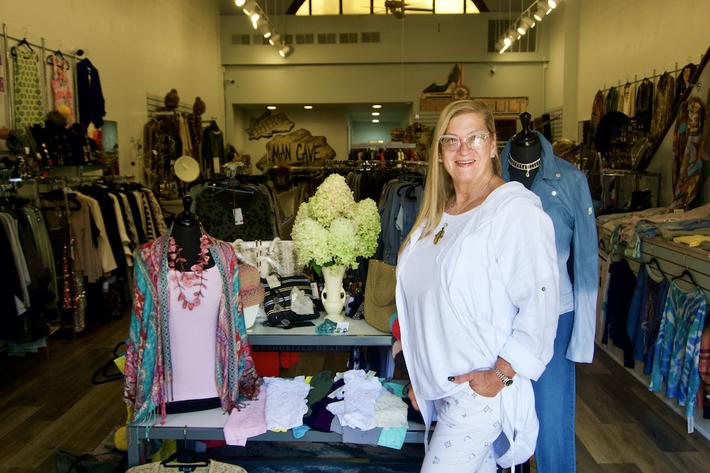 The Fabulous Pepper Berkowitz
Pepper Berkowitz might be a bit of an anomaly in the fashion world. She's warm, engaging, and genuinely wants to hel...
Read More >>
↑