Grandma's Baking Inspires Harbor Springs Cafe
Birch Tree Bakery & Cafe brings all the family feels to the table
By Eric Cox | Dec. 3, 2022
Nichole Hall of Harbor Springs grins when she thinks about who influenced her love of baking—a love that led to the launch of her own bakery.
"My grandma has always inspired me," Hall, a 2010 Harbor Springs High School graduate, says. "She has baked forever, and she always has like six different kinds of cookies and always a bake or a pie on the counter. My favorite is her sour cream cookies. Yum!"
Those youthful experiences of baking at home and with grandma (Judy Johnston, also of Harbor Springs) led Hall to launch Birch Tree Bakery & Cafe in February, located at 181 E. Main, in a space that formerly housed Cochon Gourmet Market and Coffee House.
With a small but thoughtful menu of baked goods, Hall has been slowly scaling up her operation and its offerings to avoid seasonal burnout.
Summer Heat
Since her February launch, Hall, a Harbor Springs native, has learned a lot about how to handle a service operation in a community thick with seasonal visitors. Those slower late winter and spring months gave her a chance to fine tune the restaurant before the throngs arrived.
Hall had never worked in any of the town's bustling retail shops or restaurants. With no Main Street work experience to speak of, she wasn't sure what to expect from the summer crowds.
"It was a great summer," Hall tells Northern Express. "But I really didn't know how busy it could get until I was in the midst of it all."
Helping her now out are two full-time and three part-time employees, down from 10 workers in the peak months. But even as things slow down for the winter, Hall said year-round community members have enthusiastically supported her business.
Now that tourists have vacated Harbor Springs, Hall, who said she doesn't "know what free time is" is reflecting on how to keep growing her business. She has ideas about what lunch items to add next, but was reluctant to share them. "I don't want to reveal them because I'm not sure if they'll come to fruition," she explains.
In the off-season, Hall and her crew stay busy doing carry-out orders and catering jobs that include weddings and family events. Clever custom cakes and batches of colorful cupcakes are popular catering options.
For Thanksgiving, Hall offered a slate of order-ahead items that included two types of dinner rolls (Hawaiian or regular), pumpkin, apple, and pecan pies, as well as pumpkin cheesecake.
All in all, Hall said her 10 months in business have been successful. "I'm thrilled with the community's support and enthusiasm," she said.
That enthusiasm has gone beyond simply buying coffee and baked goods. In October, the Harbor Springs Area Chamber of Commerce awarded Hall—who has to be one of the youngest business owners on Harbor Springs' Main Street—with its Young Entrepreneur of the Year Award.
Maybe that's just desserts for a woman whose grandmother's baking hobby triggered the realization of a lifelong dream.
On the Menu
A visit to Birch Tree's baked goods showcase revealed a unique variety of items baked with homemade care. The mini maple glazed donuts ($1.75) have a great cake consistency and a potent maple glaze encircling the top. The blueberry muffin ($2.75) didn't have the typical lack of blueberries prevalent in so many brands. No, this one was pleasantly purple inside with the dark berries enmeshed in the muffin's crumbly innards.
Large slices of apple cake were nestled near tantalizing chunks of maple walnut coffee cake. A small case of thick cookies (chocolate chip and peanut butter, $2.15) sits atop the counter, welcoming every visitor. Some gluten-free options are available and can be requested.
Aside from the excellent baked goods, Hall's Birch Tree Bakery & Cafe offers two varieties of breakfast burrito, also handmade and packed with quality ingredients. Since the egg-sausage-potato version was already sold out, we got the bacon-egg-cheese version ($9), which did not disappoint in terms of quality or quantity. Lightly grilled and stuffed with a tasty and expertly-prepared combination of scrambled eggs, tasty bits of bacon, grilled onions, and cheese, this breakfast item could easily cover you for lunch, if supplies last that long.
In terms of beverages, Birch Tree offers a variety of classic and upscale coffee drinks, as well as water, canned soft drinks, and juices.
But what about those beloved sour cream cookies? Will Birch Tree be selling those anytime soon?
"Grandma hasn't shared the recipe with me yet," Hall says with a laugh. "Maybe someday we will!"
Birch Tree Bakery & Cafe is open Monday through Saturday, 7am-3pm and Sunday, 7:30am-2pm. To find out more, visit the bakery's Facebook page or call (231) 242-4402.
Trending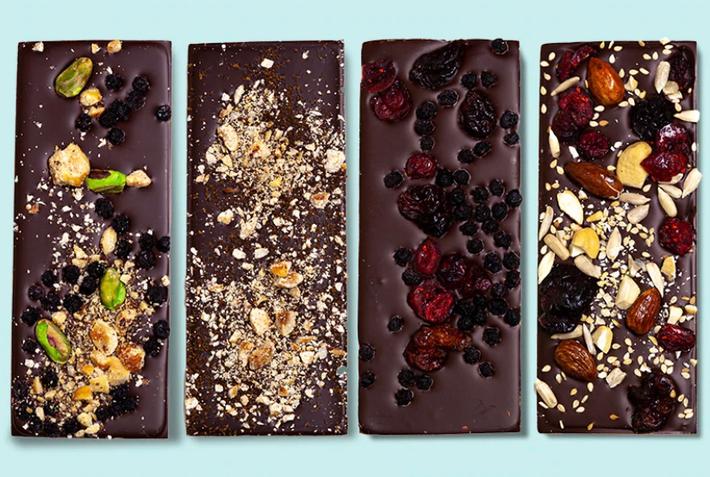 Curated Chocolate Pairings
Valentine's Day is approaching, and that has us thinking about our very favorite food: chocolate. We like it in drin...
Read More >>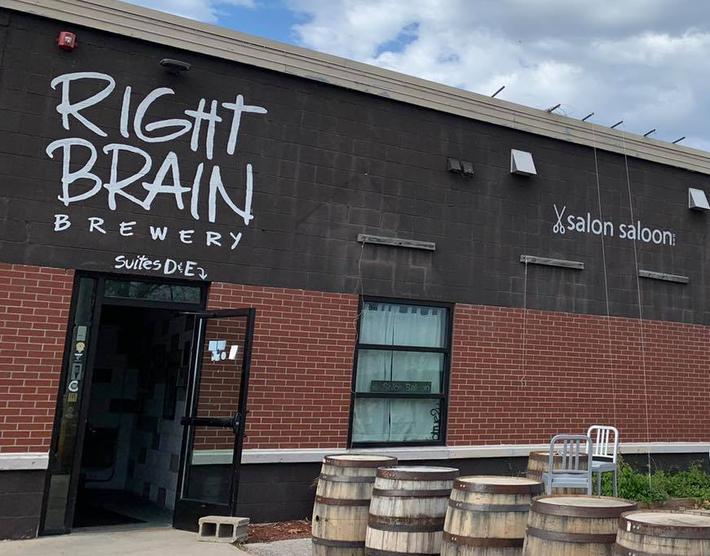 15 Years of Right Brain Beers
It's been 15 years since Right Brain Brewery of Traverse City opened their doors to bring you creative, sometimes za...
Read More >>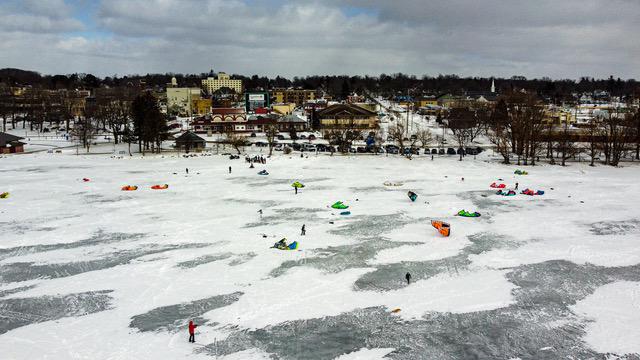 Flying Through the Snow
Leave the daily grind and head to a winter wonderland at the Midwest Snowkite Jam at Lake Cadillac Resort. Friday, Feb. 3,...
Read More >>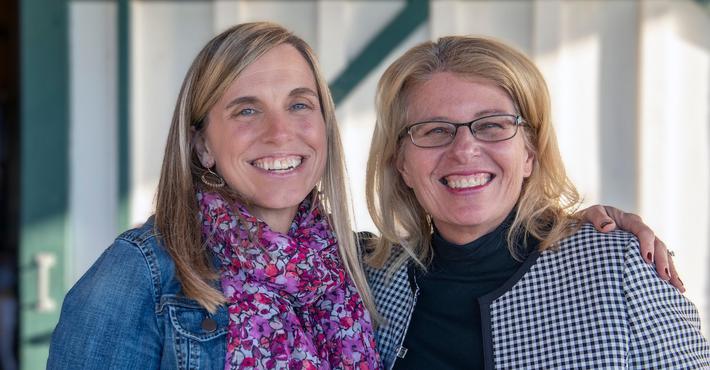 Wing Women: Beside Every Great Woman Is Another Great Woman
Friends. Mentors. Colleagues. Sisters, moms, and cousins. No woman is an island, and this week we're celebrating the...
Read More >>