Historic Charm in a Community That Cares
The Ramsdell Inn and TJ's Pub in downtown Manistee
"Who's going to show?"
That's the question Lindsey Swidorski, owner of the Ramsdell Inn and TJ's Pub in Manistee, asked her team on that first "Thirsty Thursday" in March 2020, right after her restaurant closed for in-person dining due to COVID-19 while still remaining open for take-out orders.
"We didn't know what to expect," says Swidorski. It turned out there was no reason to worry; the community of Manistee showed up—in a big way.
"We were swamped! We couldn't handle the phone calls. It was unbelievable," she continues. "The community rallied behind us. I don't think it would have been the same in a bigger city… a lot of restaurants just got lost or forgotten about."
Life in a Small Town
That small-town feeling was what attracted Lindsey and her husband, Matthew Swidorski, to the prospect of opening a business in Manistee in the first place. Born and raised in the area, the couple began looking for a way to invest in the downtown about nine years ago and hoped to open a restaurant. They both came from families of entrepreneurs, so opening a business of their own felt like a natural move.
"It's in my blood, you could say," Swidorski explains.
The former owners of the Ramsdell Inn and TJ's Pub were looking to move on, so the Swidorskis purchased the property, which had been completely restored in the early 2000s.
But that isn't to say the Ramsdell Inn has lost any of its Victorian atmosphere or historic charm. Occupying the corner of River and Maple Street, the four-story building dating back to 1891 was originally a bank (with the vault still intact). Today, it remains a prominent fixture in Manistee's downtown with its granite and red-brick exterior, as well as a three-story turret.
Stained-glass windows, period furnishings, and detailed woodwork greet guests upon arrival to the elegant and unique inn. Two of the ten guest rooms are suites with turret sitting areas, and four more feature fireplaces. Many rooms offer views of the river and the quaint downtown, a walkable sector of shopping options, restaurants, antique stores, and art galleries, as well as the historic Vogue Theater—another rehabilitation project that has contributed to the revitalization of Manistee.
For those who stay at the Ramsdell Inn or dine in its attached restaurant, TJ's Pub, there's a good chance you'll see Lindsey Swidorski rolling up her sleeves in both establishments, whether that's chatting with guests, bussing tables, or cleaning guest rooms. One of Swidorski's priorities as a business owner is putting her employees first, which means she always strives to lead by example.
"You can't just stand around and point your finger. You have to be the one doing it with them," she says, adding that she has no problem getting her hands dirty. "I get right down to the nitty gritty with them. They see and respect that."
Perhaps this all-hands-on-deck approach, as well as her team's handling of the pandemic, contributed to Swidorski being named the 2022 Business Leader of the Year through the Manistee Area Chamber of Commerce. At the awards gala, Swidorski shared what she believes makes her stand out as a leader: "My biggest accomplishment is taking on this pandemic as a bar owner and surviving, really. I had an amazing staff, we worked together, and I'm very proud to say we overcame it. We took on the challenges, and we made the most of it."
Where Everyone Knows (or Will Soon Learn) Your Name
Located on the lower level of the Ramsdell Inn and partially below ground, TJ's Pub is a homey, Cheers-like bar and restaurant. With its brick floors and central fireplace, TJ's offers a cozy atmosphere for lunch or dinner. The pub has a full bar featuring an extensive list of wines, specialty cocktails, and Michigan craft beers. During the warmer months, the pub also offers outdoor seating that is ideal for taking in downtown Manistee.
One of the most popular dishes on the menu right now is the Pot Roast Bowl, featuring mashed red-skinned potatoes topped with tender pot roast and shaved carrots. Swidorski calls it "comfort food at its best," and the bowl provides a filling meal for the long winters of northern Michigan. Another of Swidorski's favorite menu items, found under the substantial "Bakes and Bowls" section, is the Chipotle Chicken Bowl, made up of sliced chicken breast, roasted vegetables, and a house-made chipotle aioli served over warm quinoa.
"Keeping it fresh" is Swidorski's goal when it comes to the menu at TJ's Pub, which includes many traditional pub starters, flatbreads, and sandwiches, as well as a wide variety of salads.
"We try to source locally as much as we can," she says. A small kitchen with no grill and no fryer keeps the team at TJ's Pub motivated to offer a seasonal menu bolstered by Michigan-made products.
As is the case for many northern Michigan eateries where business picks up substantially during the summer due to visitors from downstate, Chicago, and beyond, finding seasonal staff can be a challenge. "My core staff is phenomenal—hardworking, loyal, and amazing," says Swidorski.
Still, with inflation driving up costs and the limited availability of certain items, Swidorski and her team have had to innovate and make some changes. "We used to do a lot of large events [like weddings] but have had to scale back because of staffing and pricing on products."
Fortunately, Swidorski has a great relationship with other local businesses downtown, which enables them to collaborate and feed off each other if someone does host an event, an indication that the sense of community that first attracted the Swidorskis to the downtown and aided them through the pandemic persists.
"We all look out for each other and try to support each other," she says.
Find TJ's Pub and the Ramsdell Inn at 399 River St. in Manistee. (231) 398-7901 (the inn), (231) 398-9174 (the pub), ramsdellinn.net.
Trending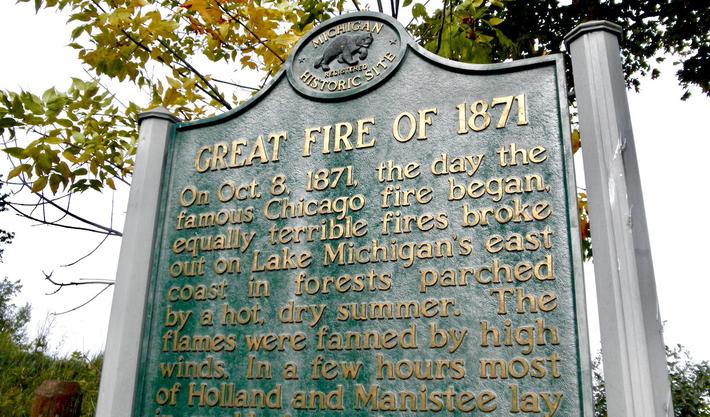 Histories and Mysteries: The Great Michigan Fire
Every schoolchild knows the tale of how Mrs. O'Leary's cow (supposedly) kicked over a lantern in a Chicago bar...
Read More >>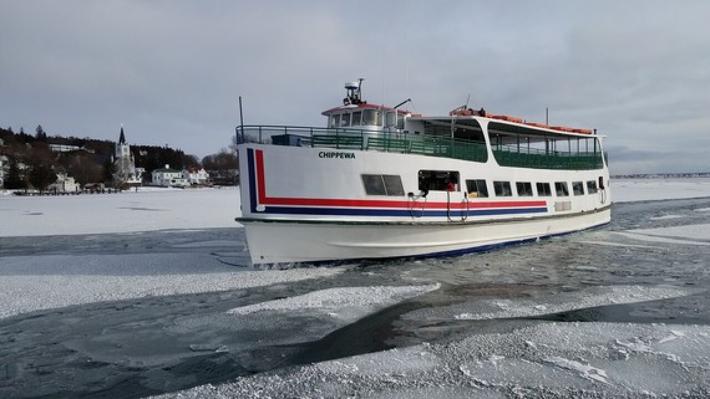 Electric Ferry Service
Mackinac Island ferries cruise back and forth across the Straits dozens of times per day in the high season, carrying as m...
Read More >>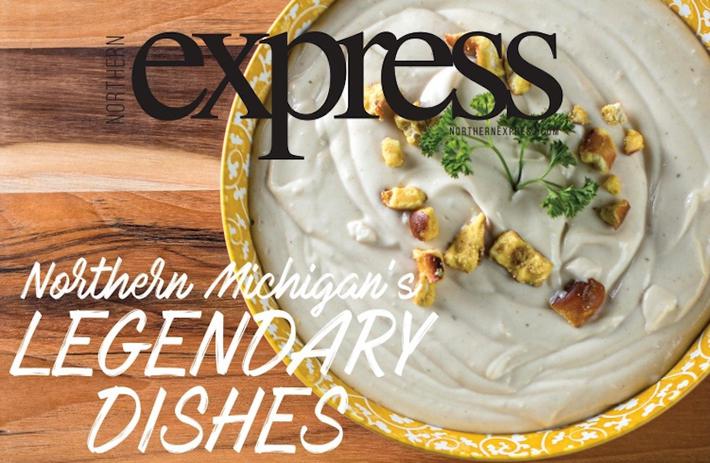 What's Your Favorite Meal in NoMi?
Northern Express is gearing up for our Spring Restaurant Guide, and that means it's time to feature five more amazin...
Read More >>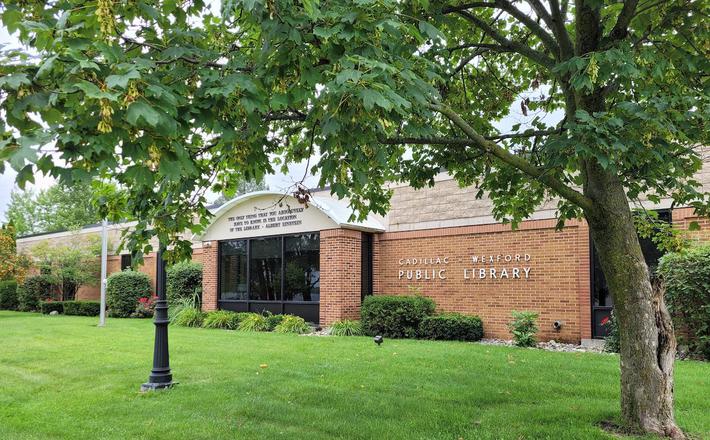 An Indiana Jones Adventure
It's our Histories & Mysteries issue, and what could bring those two things together more perfectly than an Indi...
Read More >>