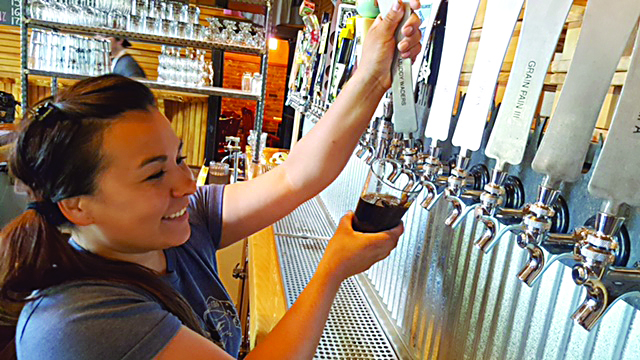 History & Hops in Boyne City
Stiggs Brewery and Kitchen
During the heyday of Boyne City's logging industry, rail service was a critical component in moving timber to major centers of commerce like Chicago. And for nearly half a century, the stately two-story, red-brick structure erected on Park Street in 1899 served as the bustling general office for the Boyne City, Gaylord and Alpena Railroad. Then, over the next several decades, as both lumbering and trains disappeared from the northern Michigan landscape, the building's relevance and luster slowly ebbed away.
But on January 27, 2017, after two years of intense renovation that carefully preserved its original interior and exterior, this historic Northern Michigan landmark came to life again as Stiggs Brewery and Kitchen.
Stiggs owner and founder, Mike Castiglione, said finding and securing the property was a matter of being in the right place at the right time. "It seemed ideal for a brewery. Brewing is, after all, an ancient art, and it just felt right to do it in a place that honors the past."
Castiglione, a Charlevoix native and Michigan State University grad whose friends always called him "Stiggs" in high school, feels very fortunate that his lifelong passion for brewing beer has come to this: opening his eponymous shrine to hops and malt inside these storied walls. He has surrounded himself with an enthusiastic staff that shares his passion, among them lead brewer, Nick Coleman; general manager, Derek Hofbauer; and kitchen manager, Ian Pritchard. "I am fortunate to have found such a great crew," said Castiglione. "I couldn't do it without these guys."
FROM MICROBIOLOGY TO MICROBREWS
According to Castiglione, the Stiggs logo — a burly, thick-bearded guy — harkens back to the lumberjacks who once went in and out of the old railroad office. But Coleman, heavily bearded himself, has a different take on it: "Brewers tend to be bearded gentlemen. It's like, 'Ah, I finally quit my 9-to-5 office job, and I'm gonna brew beer, and I'm so happy … ."
Although Castiglione (who sports a more modest beard) has been brewing beer since his college days, he started out on a different career track altogether, earning a degree in biomedical laboratory diagnostics then working as a microbiologist for Henry Ford Hospital in Detroit. But he couldn't shake his obsession with craft beer, so over a 10-year-period he did "internships" at a half dozen Michigan craft breweries before deciding to take the leap and open his own establishment.
"I chose Boyne City because it is one of northern Michigan's up-and-coming towns in the hospitality industry, and it is growing," said Castiglione. "My wife and I also wanted to raise our family up here so they could have an outdoor lifestyle like I had growing up. This is just a beautiful place to be, and very welcoming. Before I even got started, I came up from Detroit and went to City Hall and introduced myself and talked to everybody. The city has been excellent to work with — I can't say enough nice things about it."
FOOD ON A MISSION
Beverages seem to be the main event here — not food — but Castiglione emphasized that each is essential to the other: "The food is meant to complement the beers and vice-versa." While one might expect that customers would want simple, hearty, traditional food in a brewery atmosphere, he said that's not the case in Boyne City.
"Usually they want something unique in the ingredients of a familiar dish — like a sauce that they've never tasted, some new and exciting ingredient, or special seasonal items. It's an ever-changing menu. It started out small, but we are constantly adding new things and improving it. We have a chef consultant working with our culinary staff to fine-tune it."
"Our goal is to do as much farm-to-table as we can," said Pritchard. "Produce, meats and other ingredients. We're working on our networking, getting in touch with farms, providers and vendors to set up our local sourcing."
MENU STANDOUTS
A few choice selections on the current menu include the Michigan cherry-chicken salad sandwich, served on a croissant made right around the corner at the Boyne City Bakery; the original Stiggs burger on a brioche bun, topped with a sunny-side-up egg, bacon jam, and cheddar cheese; and the ultimate pickle plate, a seasonal array of "all things pickled" (spring's version featured pickled beets, asparagus, jalapeños, and eggs, bread and butter pickles, and dill pickles.) Pritchard is most excited about this summer's new entrees: a roasted half game hen with fresh herb butter and leeks, bourbon barrel-planked whitefish with lemon beurre blanc, and a [Stiggs] stout-marinated flank steak.
"We came up with a good saying: 'Craft beer deserves craft food,'" says Castiglione. "And that's what we're aiming for. We offer craft beers — and craft spirits and wines — from producers all over Michigan, but our own drafts are the No. 1 sellers. This is the only place you can get Stiggs beer, too. If we become ridiculously popular and successful, we might invest in bottling and kegging, but right now, I like the idea of keeping it exclusive — making this a destination."
Stiggs Brewery and Kitchen is located at 112 South Park St. in Boyne City. For more information, call (231) 497-6100, visit stiggsbrewingcompany.com, or download the free stiggsbrewing app on Google Play or the Apple Store. Rating: $-$$
WHAT'S UP?
EVENTS AT STIGGS
June 9–Sept. 1: Boyne City's Stroll the Streets events happen Fridays throughout downtown; brats, beer and live music outside Stiggs on Park Street
June 12–18: Boyne City Restaurant Week
July 7: Boyne Thunder boat race on Lake Charlevoix, with a percentage from sales of special-edition Stiggs Rooster Tail Red ale to benefit local nonprofits
September 23: Fundraiser for TOMMBA [Top of Michigan Mountain Bikers Association]
October 14: First annual Stiggs "Block Party" on the patio and in the parking lot
All summer: Live local musicians three days a week, including Stiggs' house band, Under the Moon, every Wednesday, 6-9pm
All winter: Trivia night every other Tuesday
EVERY TAP TELLS A STORY
"Since we opened, we've made about 20 different styles of beers, and we haven't even scratched the surface," said Stiggs lead brewer Nick Coleman. "We have one of practically every category up on our board." Some fun examples:
Mor-ale (brown ale, brewed with morels)
Muddy Waders Stout (dark beer for thirsty fly fishermen)
BC Rail Pale (pale ale honoring Boyne City's railroad history)
Reaper's Reward (black IPA brewed for the 2017 Hearse Cruise at Stiggs)
John's Blonde (blonde ale co-brewed by Mike's Grandpa John, honoring his late grandma, a beautiful blonde)
Sneaky Squirrel (Scottish strong ale brewed with rye that somehow snuck into Stiggs' beer cheese soup)
Trending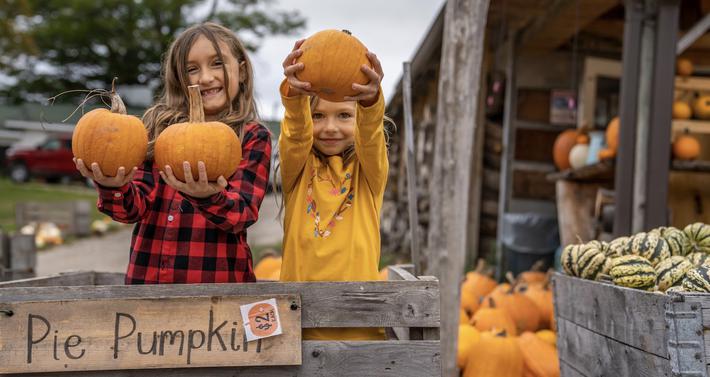 Seven Fall Festivals and Celebrations Around the North
If you ask us, it's impossible to beat the beauty of fall in northern Michigan. Vibrant-hued trees, glowing sunsets,...
Read More >>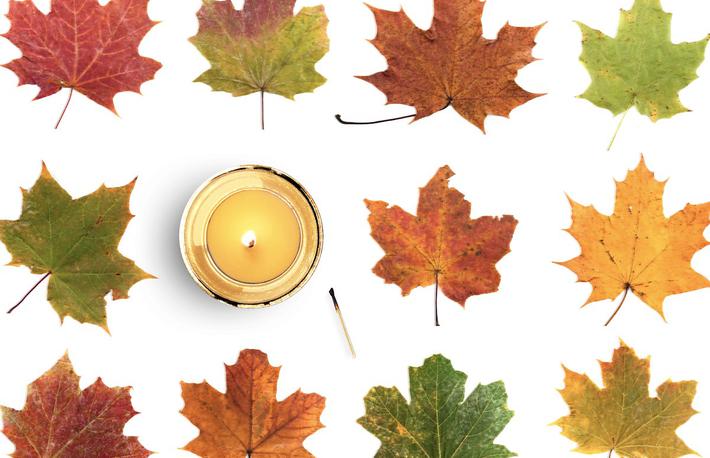 All the Scents of Fall
With the equinox behind us, it's time to go all in on autumn. Traverse City Candle Co. has done just that with their...
Read More >>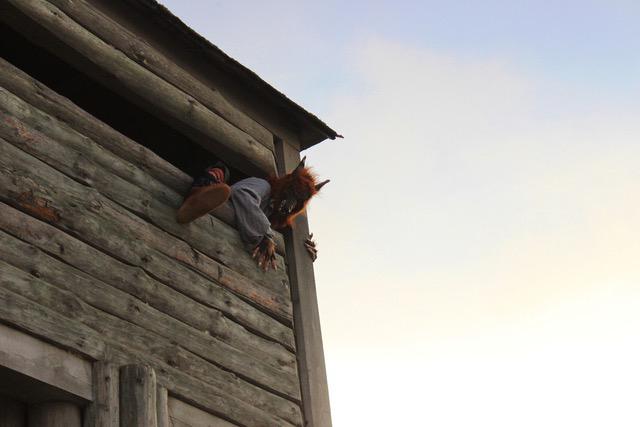 A Night at Fort Fright
This is not your typical haunted house or trail! Make your way through Fort Fright, an 18th-century fort and fur trading v...
Read More >>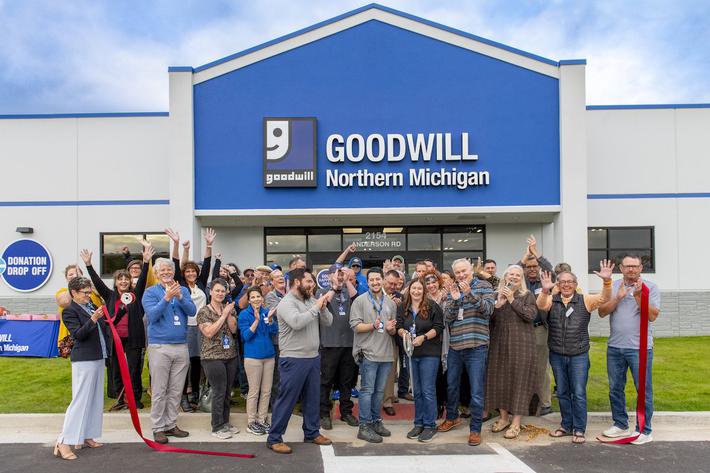 Goodwill Gets New Digs in Petoskey
This past week, Goodwill Northern Michigan opened a new Goodwill store in Petoskey at 2154 Anderson Rd., which replaces th...
Read More >>