Hofbrau Steak House & Grille
Interlochen's go-to sports bar, date-night spot, and gathering place makes some major changes
By Al Parker | Sept. 4, 2021
A traveling musician for much of his adult life, Brian McAllister never expected to settle in Northern Michigan.
"Back in 1997, my wife Laurie and I were planning to go to St. Martin but took a trip up here," explains the guitar picker with a smile. "We just never left."
The Caribbean's loss was Interlochen's gain.
For the past 24-plus years, the McAllisters have owned and operated the Hofbrau Steak House & Grille. Sitting along the village's main drag, some two miles north of the Interlochen Center for the Arts, the Hofbrau has been serving up tasty food and beverages for almost 100 years.
"The building was a gas station and grocery when it was built," says McAllister. "In 1928, the camp started, and they served the campers lunches. In 1945, it became Peterson's Tavern, and we bought it from the Petersons in 1997."
With its rustic wood-styled interior, the Hofbrau welcomes guests with a relaxing vibe. Booths and tables provide seating, while a well-stocked bar promises to ease the most intense thirst. Overall, it's a friendly place with intimate corners for a two-some, a long bar — topped with multiple TVs — that's an ideal perch for sports fans, and plenty of room — inside and out — for families and large groups.
"When my wife Laurie and I bought the place, we wanted it to be the kind of place that we'd want to go to," says McAllister. "You don't have to spend a lot of money here to have a really good time."
DOING MORE WITH LESS
When McAllister took over, there were 12 tables and only five employees. Now they can seat 250 diners inside, plus another 250 on the newly expanded outdoor deck. And the staff — when they can find enough workers — grows to a peak of 32. Normally, notes McAllister, the Hofbrau has 16 servers, but five is routine these days.
Change has been a recent theme for the Hofbrau; even the longtime multi-page menu has been pared down — from more than four dozen choices to about 20 meals, seven appetizers, a single (and totally worthwhile) dessert, and two or three specials each day. COVID and a desire for quality inspired the smaller lineup, Brian McAllister says.
"One night the special might be fresh tuna or fresh snapper, depending on what's available," says Brian's son Max, who grew up in the business and is now the Hofbrau manager. "Perch is our best-selling fish, but it's really hard to get right now. There are market shortages."

The careful winnowing down doesn't leave guests with a bunch of B-team offerings, however. On the contrary, it's the kind of wise strategy you'd expect from a restaurant that's been navigating changing economies and food markets for decades. And the revised menu is something the McAllisters are rightfully proud of.

"We want to put 20 or so of the best products in front of you every single day," he says. "For example, our Reuben, with Bavarian kraut, knocks it out of the park."

EAT UP
One of the most popular dinners on the menu today is a Stuffed Chicken Breast ($23.99), which is marinated and filled with garlic herb cheese. It's hand-breaded with Japanese bread crumbs, pan-fried, and oven roasted, then topped with a red wine garlic butter. The flavors explode with each bite. Along for the culinary ride are a helping of fresh vegetables and mashed potatoes bathed in gravy.
Another local favorite is the Northwoods Pasta ($21.99), featuring grilled chicken, dried Michigan cherries, mushrooms, Alfredo sauce, and shredded fresh Parmesan cheese.
One drawback to the menu reduction is that it's tough for the Hofbrau to retain its steakhouse status with only a single steak remaining on the menu.
But what a quality piece of beef it is.
The Mile High Ribeye ($39.99) is a very satisfying 12-ounce center cut, char-grilled and topped with haystack onions. It's brought to the table atop a pile of house-made mashed potatoes and mushroom gravy with a side of fresh vegetables.
For the more casual diners, there are six different pizzas available and a couple of popular Mexican choices, a Chicken Quesadilla ($15.99) and Chicken Fajita ($19.99).
Hofbrau handhelds include a Baked Stuffed Italian Sandwich ($14.99), the Burger Burger ($12.99) and, quite possibly the best Reuben Sandwich ($14.99) you've ever had — lean corned beef piled high on grilled deli rye from Bay Bread, topped with Bavarian Sauerkraut and melted Swiss cheese accented with a homemade version of Thousand Island dressing.
No matter which entree you choose, the meal should be topped off by the Hofbrau's only dessert offering: Peanut Butter Pie ($14.99). It's an eye-popping stack of peanut butter mousse bathed in a chocolate ganache atop a chocolate oreo crust. Hefty in size and scrumptiousness, it's definitely begging to be shared by more than one guest.
IF THE SPIRITS MOVE YOU
Another change the Hofbrau's legion of loyal diners will notice is the beverage selections. In the past, the Hofbrau offered one of the widest varieties of beers on tap Up North. In keeping with the momentum of the craft distilling scene, the restaurant decided to open up some of those taps to meet the ever-increasing demand.
"We had a huge selection of beer, with 52 on draft," says McAllister. "Now we have 26 beers — all from Michigan — and 26 craft draft cocktails. We think it's the largest number of craft cocktails available anywhere in the U.S."
The cocktails are blended in five-gallon batches and dispensed through a gun. The Hofbrau team had considered the craft cocktails for over a year before making the move. The drink recipes were all carefully considered, then developed through trial and error.
"This way, there is consistency," says McAllister. "The mixed drinks come out nice and chilled. You don't have to wonder about who the bartender is and what the pour is like. It was expensive, but the results are pretty awesome."
Two of the most popular mixed drinks are the Cherry Old Fashioned, featuring Traverse City Whiskey, and a Rhubarb Gin and Tonic. More progressive yet: All of the cocktails are available to- go, in sizes up to 64 ounces, a popular choice for customers headed to the beach for the afternoon or a nearby campground.
Beer lovers need not dismay; they'll still find a nice array of stouts, porters and ales from breweries across the state, including Cheboygan Brewing, New Holland, Right Brain, Shorts, Blackrocks, Bell's, and others.
SUPER STAFF
Although smart changes and strategic improvements have been the Hofbrau's go-to approach in navigating the toughest 18 months in its history, there are some obstacles the McAllisters are finding more difficult to overcome. Like almost every restaurant operation, getting and keeping good workers is an ongoing challenge. "I can't remember the last time I got more than a half day off," says McAllister, who is a self-described self-taught chef.
"At one point, from 2020 into the spring, we worked 180 days straight," adds Max.
Find the Hofbrau Steak House and Grille at 2784 M-137 in Interlochen. It's open for dine-in or takeout 4pm to 10pm Monday–Thursday, 4pm to 2am Friday, noon to 2am Saturday, and 11am to 10pm Sunday. For more information or takeout orders, call (231) 276-6979 or go to www.hofbrausteakhouse.com.
Trending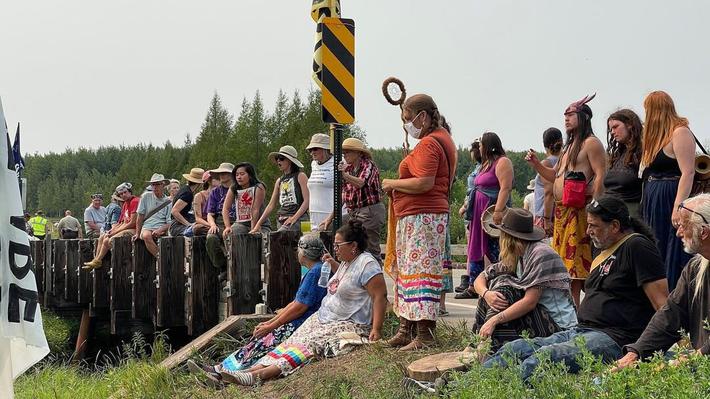 Hope for Line 5 opponents via Line 3's latest development?
Opponents of the ongoing Line 3 pipeline project in northern Minnesota — an oil-moving cousin of the also-contested,...
Read More >>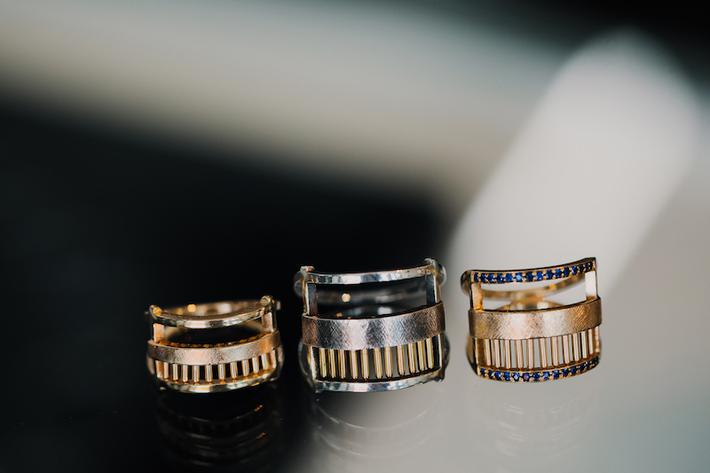 Visual + Aural Alchemy
Dana C. Fear has a name that sounds like a sentence. "I've just realized that in the last couple of years, &l...
Read More >>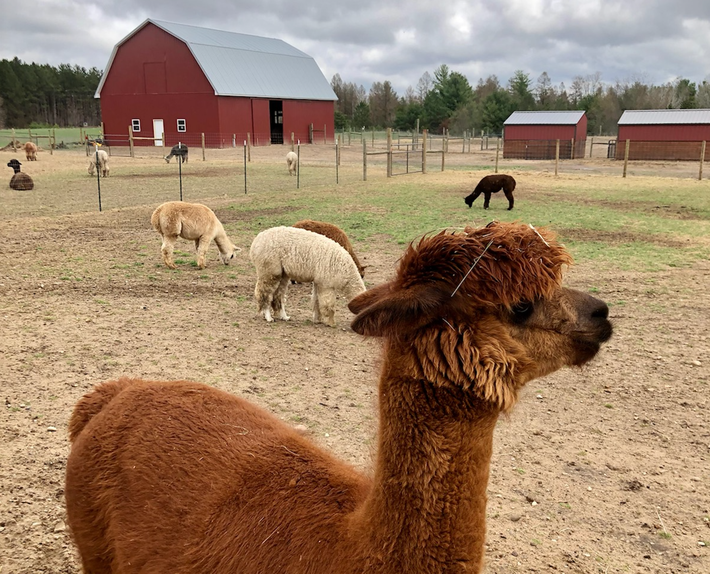 All the Warm Fuzzies
After living in the Detroit area for two decades, Rebecca and Jason Gill longed for a change. They said good-bye to their...
Read More >>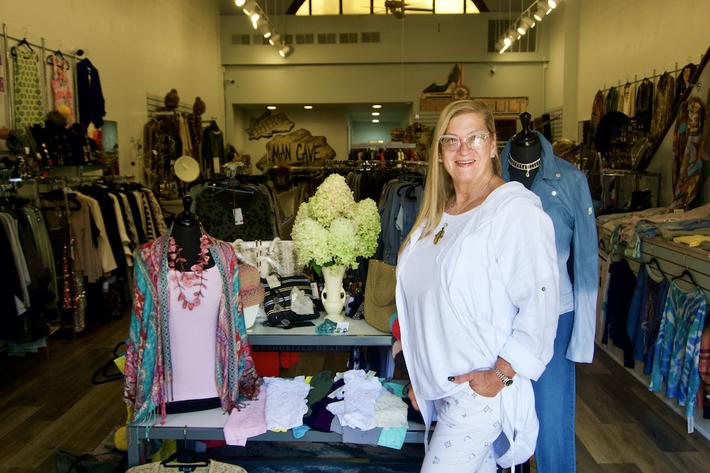 The Fabulous Pepper Berkowitz
Pepper Berkowitz might be a bit of an anomaly in the fashion world. She's warm, engaging, and genuinely wants to hel...
Read More >>
↑