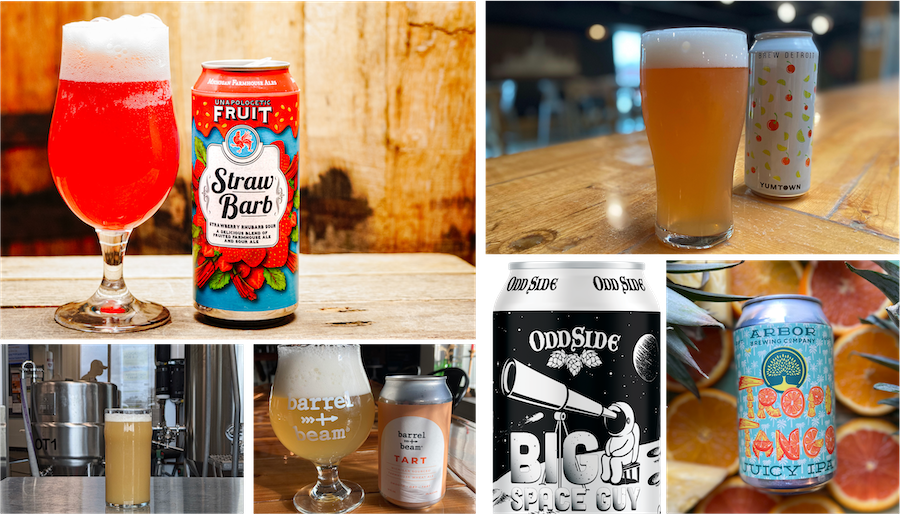 Hopping into Spring
An insider's guide to the Michigan Brewers Guild Spring Beer Festival
Great beer and good times are headed to northern Michigan. Saturday, May 7, is the Michigan Brewers Guild Spring Beer Festival, held at Turtle Creek Stadium in Traverse City. Touted as the 3rd Annual Inaugural Spring Beer Festival, this event has been a long time coming.
Though "3rd Annual" and "Inaugural" seem to contradict each other, the title remains because it's the third attempt for the Spring Beer Festival to happen in Traverse City—it has been canceled twice due to COVID-19. They say the third time's the charm, and here's hoping the festival proves the idiom correct.
The event runs from 1pm to 6pm, and tickets are now on sale for $50. (It takes place outdoors, so keep an eye on the weather to dress accordingly.) Beer festivals are a perfect time for breweries to break out some of their rare, new, or experimental beers, and if you're looking to venture out and taste some brews you can't find in the area, here are six beverages you should hunt down at the festival.
Brewery: Barrel + Beam (Marquette)
Beer: Tart, a Farmhouse Wheat Ale | 5% ABV
This Marquette brewery focused on naturally carbonated farmhouse beers and ciders always brings some distinct, hard-to-find treats to beer festivals. One you'll want to keep an eye out for at the Spring Beer Festival is Tart, a Farmhouse Wheat Ale.
Nick VanCour, founder and brewer, describes this beer as "full flavored with a smooth mouthfeel from the wheat and a crisp, dry, and refreshing finish."
Blended in true biere de coupage style (blending of an aged and young beer), Tart is a mix of fresh and barrel aged farmhouse-style wheat beers. This carefully crafted concoction creates a complex layer of deep flavors, among them tart citrus notes, tropical fruit, malted wheat, and subtle aromatics from the wild yeast. To get a taste of what wild yeast can do in all its beauty, definitely seek out the Barrel + Beam booth.
Brewery: Brewery Vivant (Grand Rapids)
Beer: Straw Barb, a Strawberry Rhubarb Sour | 5% ABV
Some people just love fruit in their beer, and there is absolutely nothing wrong with that. In fact, Brewery Vivant has a series made just for it—Unapologetic Fruit, which is made up of tart ales that are packed full of big, ripe fruit.
Bringing back a classic for the season, they'll be at the Spring Beer Festival with Straw Barb, their most popular Unapologetic Fruit variant and the fruited sour they've been making the longest. The base beer is a blend of their house sour ale and a fresh farmhouse ale, and is then elevated with copious amounts of sweet strawberries and tart, vibrant rhubarb.
Brewery: Kalamazoo Valley Community College Sustainable Brewing (Kalamazoo)
Beer: Pitless Wonder, a Peach Apricot Sour | 4.5% ABV
What's a college doing at a beer festival? Before you turn up your nose, know that the Sustainable Brewing Program at Kalamazoo Valley Community College is not one to be taken lightly—they've received multiple international accolades, including the notable 2021 Great American Beer Festival Bronze Medal in the Contemporary Gose category for their beer Sour Flower.
Showing up to the Spring Beer Festival with yet another strong sour contender, they're bringing Pitless Wonder, a student's take on a fruited Berliner Weisse that is one not to be missed.
The backbone of the beer is a traditional use of wheat and base malt. Sticking close to original recipes for this traditional style, they did a mixed fermentation using both German Ale yeast and a culture of the bacteria lactobacillus during primary fermentation. As fermentation wrapped up, a large dose of peach and apricot were added directly to the fermenter to naturally carbonate the beer while imparting their flavors.
Brian Lindberg, sustainable brewing instructor, comments on the beer saying, "Soft aromas of peach and apricot are initially perceived, with a clean and balanced sourness to round out the finish on the beer."
This light, crisp, and perfectly balanced sour makes for excellent springtime drinking.
Brewery: Brew Detroit (Detroit)
Beer: Yumtown, a Cherry Lime Lager | 4.7% ABV
Lagers are a hard style to conquer unless brewed right—which this brewery from the Corktown neighborhood of Detroit certainly does. They nail it by starting with an easy drinking lager base, then adding tart Michigan cherries and Key limes. (Fun fact: The cherries come from a farm locals might be familiar with: King Orchards in Central Lake.)
Refreshing and lime-forward, with bubbly cherry notes throughout, Yumtown certainly lives up to its name. This beer was once a summer only release, but it is now available year-round. It is now Detroit Brew's second highest seller, so fortunately it can be found in most parts of the state including independent stores as well as all Meijer stores and select Kroger stores.
Brewery: Odd Side Ales (Grand Haven)
Beer: Big Space Guy, a Double India Pale Ale | 8.8% ABV
If you're interested in experimental brewing processes, Big Space Guy from Odd Side Ales may just be the treasure you seek. This is a brand-new beer for them—not slated to hit the market until a week before the beer festival—and you'll be one of the first to get your hands on it.
What makes this beer so unique is a special process called DIP Hopping, where they essentially make a hop tea and add it to the wort (non-fermented) beer.
"This technique brings out all the aroma and flavor of hops without the added bitterness, creating a super drinkable and juicy flavor profile without the addition of oats like a hazy beer," explains Wes O'Leary, Odd Side's head of sales.
Chock-full of Strata, Amarillo, and Mosaic hops, this one is sure to be a hop lover's delight.
Brewery: Arbor Brewing (Ann Arbor)
Beer: Tropi Tango , a Juicy IPA with Tangerine and Pineapple | 6.2% ABV
Everything about this beer is bound to be a good time, starting with its unabashedly goofy tagline, "Tropic Like it's Hot." Bursting with tropical flavors, this beer is begging to be enjoyed at a pool party or at the beach.
Instead of just relying on their pleasant hop blend for a vibrant, citrusy tropical character, Arbor Brewing kicks the flavor up a notch with pineapple juice and tangerine. One of the more perceivably sweet beers on this list, don't let that scare you away—it checks all the boxes when it comes to a truly juicy IPA.
Trending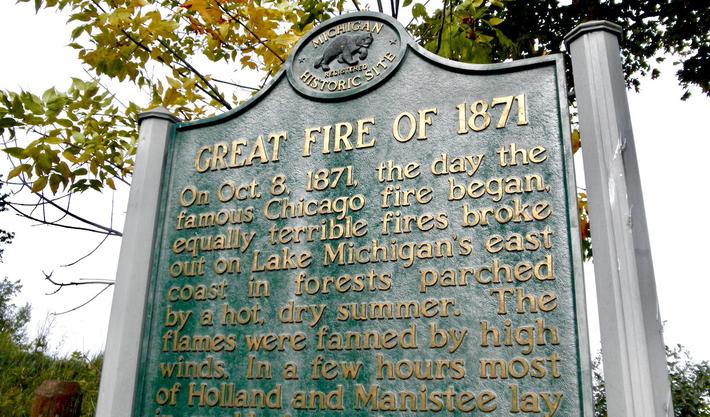 Histories and Mysteries: The Great Michigan Fire
Every schoolchild knows the tale of how Mrs. O'Leary's cow (supposedly) kicked over a lantern in a Chicago bar...
Read More >>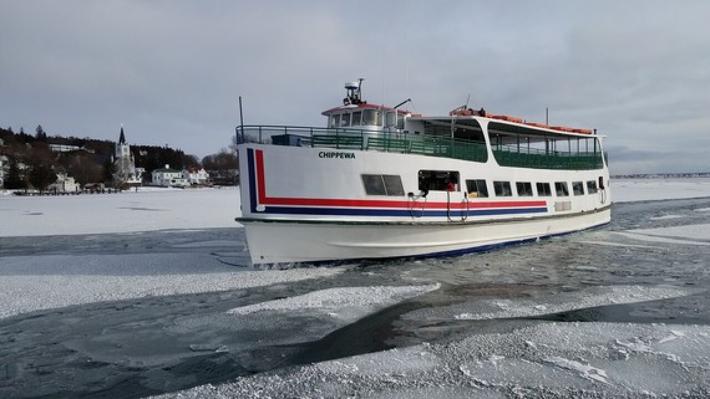 Electric Ferry Service
Mackinac Island ferries cruise back and forth across the Straits dozens of times per day in the high season, carrying as m...
Read More >>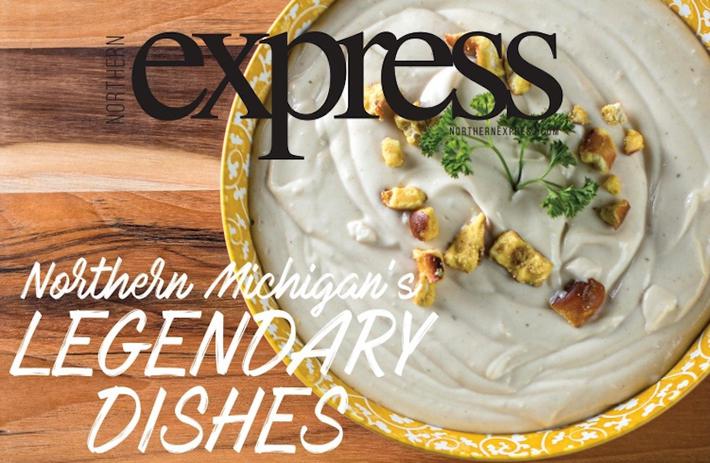 What's Your Favorite Meal in NoMi?
Northern Express is gearing up for our Spring Restaurant Guide, and that means it's time to feature five more amazin...
Read More >>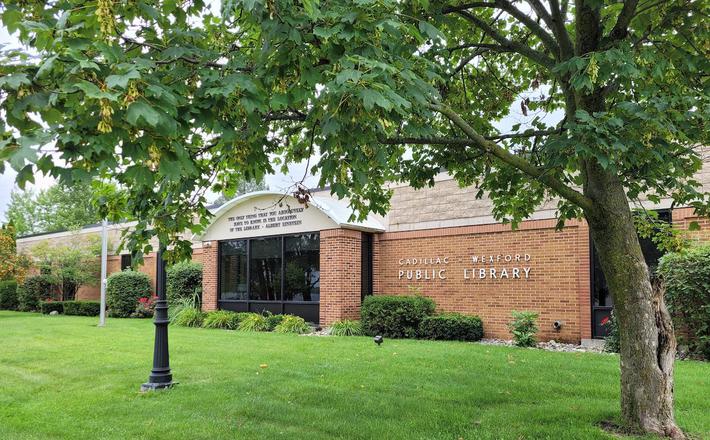 An Indiana Jones Adventure
It's our Histories & Mysteries issue, and what could bring those two things together more perfectly than an Indi...
Read More >>