Introducing The Social
Nittolo's of Lake Leelanau unveils new venue
It's tempting to call chef Eric Nittolo an overachiever, but perhaps he just channels his enormous energy and prodigious talents into doing what he loves and comes out the other side looking like a visionary.
If you know the name—and you probably do—you understand what we mean. It's the handcrafted pizzas with elevated flavor groupings alongside fine-dining seafood dishes at Nittolo's Seafood and Pizza. The members-only music and dinner club at Powerhouse Speakeasy. And all of it is under one roof in the village of Lake Leelanau.
Earlier this month, Nittolo added another attraction to the mix.
Weird Science
But first, a bit of history. How did an analytical chemist from Ferris State land at the helm of a wildly successful and rapidly expanding restaurant? Nittolo discovered an affinity for flavor profiling while working at Graceland Fruit and honed it further during a stint with Kroger in the fluid milk division.
But his talents took free rein when, in 1998, he bought Carp River Trading Company, a specialty food producer. With his collection of sauces, mustards, salsas, and toppings, he grew the company into a million-dollar business. Success and rapid growth however, exceeded the company's financial stability, and it was shuttered in 2005.
Nittolo planned on going back into the food industry but enrolled instead at the Great Lakes Culinary Institute, at the same time working at the Boathouse restaurant on Old Mission Peninsula. By his second year at the institute, he was named the Boathouse's executive chef.
Clearly, Chef Eric had found his niche. He gained experience working in a number of restaurants and clubs between here and Virginia, and then returned to the area, looking for his own place. In 2021, he purchased the iconic—and expansive, at 7,000 square feet—building that had once held the renowned Bella Fortuna, and before that, the landmark Powerhouse Tavern.
Nittolo's new venture began generating excitement almost from the beginning, and it wasn't long before it was a Lake Leelanau destination. First came Nittolo's Pizza, then—only a month later—the restaurant's seafood arm. Powerhouse Speakeasy joined the ranks in May 2022, and now the fourth brainchild has launched.
Time to Socialize
The Social shares the same stunning 1938 Belgian-import mahogany bar and dining room space with Powerhouse Speakeasy, but on different weekly schedules. The newest addition to the Nittolo's portfolio is all about the small plates—and the sharing and conversation that goes along with them.
The term "tapas" is derived from the Spanish for "cover" or "lid," because the small bites are often delivered to the table in Spanish venues on plates that balance atop a drink (aka a lid for your glass of wine). Nittolo is taking that definition seriously.
"I'm not changing for the American palette," he says. (And we will all be better for it.) To that end, he took two of his eight children to Spain, where they ate their way through tapas in Barcelona, Valencia (birthplace of paella), Mallorca, and Sevilla. "[The Spanish] live differently," Nittolo says. "In Spain, life is a party."
The menu is small by some standards—just a dozen choices—but covers a lot of Spanish territory. While Nittolo expects "about half" of the items to become favorites, he can't yet say which ones will win the popular vote. "Will they eat a lot of paella? Yes. Mussels? Yes. Cheeses? Yes." But, he adds, "time will tell" what eventually becomes the house favorites.
We're having a hard time guessing too. The mussels with chorizo, saffron cream, and toast and the paella with saffron rice, prawn, mussels, and calamari seem like solid bets. But what about the crusted bread with fresh tomato puree, olives, and paprika garlic mayo...or the octopus with roasted pepper mayo and pickled cabbage? Will there be an underdog candidate in the oxtail in Rioja wine and tarragon with potato puree?
There's also date salad, sea bass ceviche, prawns, and more. Not to mention a rotating selection of desserts. The Social will be perfect for diners who like smaller portion sizes, and Nittolo hopes that the 20s and 30s demographic will think of it as the place for happy hour.
The Wines of Spain
Speaking of happy hour, there are drinks to enjoy too. If you know your Spanish wines, you'll be pleased with the dozen thoughtfully curated selections at reasonable price points. Spain has more land devoted to vines than any other country in the world, and it is the number three exporter behind France and Italy. And, like the food of Spain, it is the regions, rather than the grapes, which distinguish the wines; variations in soil, climate, vines, and techniques all inform the finished product.
Look for colorful and complex reds, a well-balanced white, a beautiful fruity, floral rosé, house-made sangria, and of course cava, the sparkling wine of Spain. A new cuvee wine dispenser protects the integrity of the bottles and makes it easy to try them all.
Gearing Up for Summer
As we approach summer 2023, things are running smoothly for the rebranded Nittolo's Seafood and Pizza. Staffing problems? Nope. Much of the 50-person crew is returning, and J-1 visas will fill in any gaps. Sourcing issues? Not even. Nittolo takes this sort of thing very, very seriously. "We buy the best of the best available, and money is not an issue," he says.
Seafood is sourced at "point of capture" and shipped fresh on a regular basis, and American and Japanese Wagyu beef and world-renowned Ora Salmon are always on offer. The wood-fired pizzas still come from a special dough which rests for 72 hours before it becomes a crispy/chewy crust with one of a dozen elevated flavor groupings. Nittolo says everything is in place for a stellar season.
And his future plans? Nittolo will work May through September—likely without taking a day off—and then it's time to travel, to clear his head, and to find new inspirations.
The Social operates Sunday through Thursday from 5pm to 11pm. Seating is limited to 50 guests and reservations are highly recommended, so call now.
Find Nittolo's Seafood and Pizza, Powerhouse Speakeasy, and The Social at 104 Main St., Lake Leelanau. (231) 994-2400, nittolospizza.com
Trending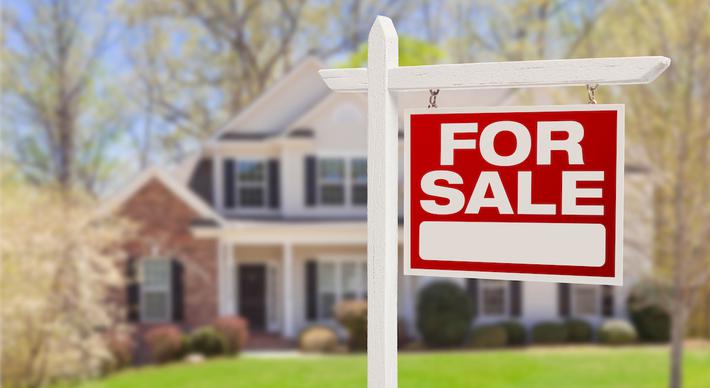 From Frenzy to Focus: Northern Michigan's Real Estate Update for Fall 2023
High-interest rates coupled with a lack of home listings have made for an interesting year in real estate. Northern Expres...
Read More >>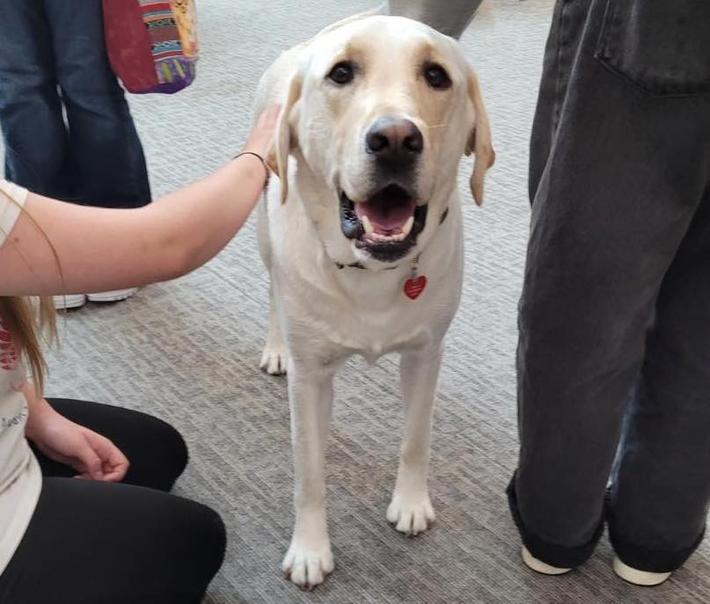 Pups on Campus
Traverse City West Senior High has brought on a very good boy as their newest staff member for the 2023-24 school year. Me...
Read More >>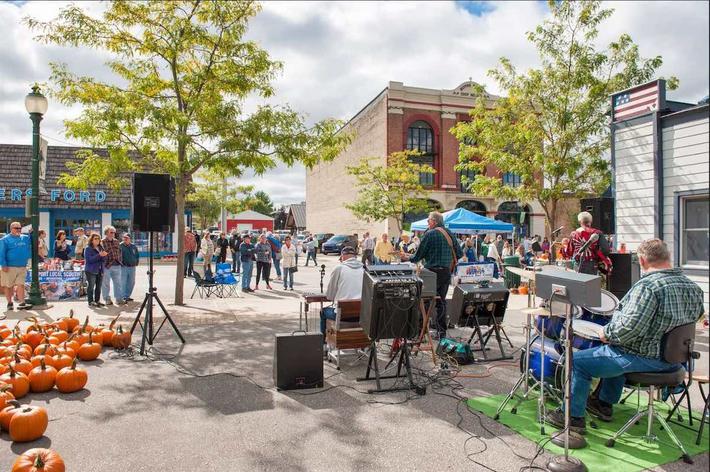 Celebrate the Harvest in Boyne City
Welcome to the season of harvest festivals! The days are getting shorter, the nights (and days) cooler, and it's tim...
Read More >>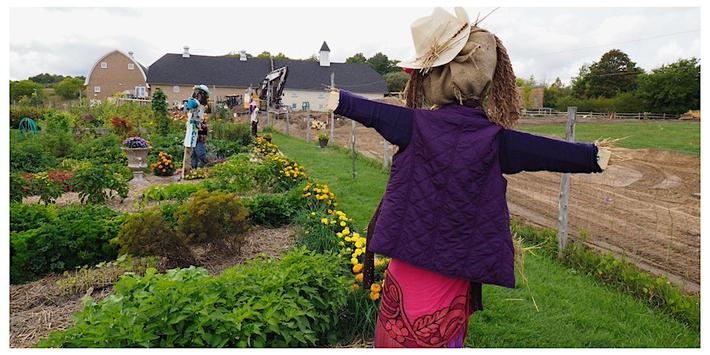 Scarecrow Szn
It may not be "spooky szn" (as the kids call it) just yet, but it does seem like it might be scarecrow szn. Th...
Read More >>