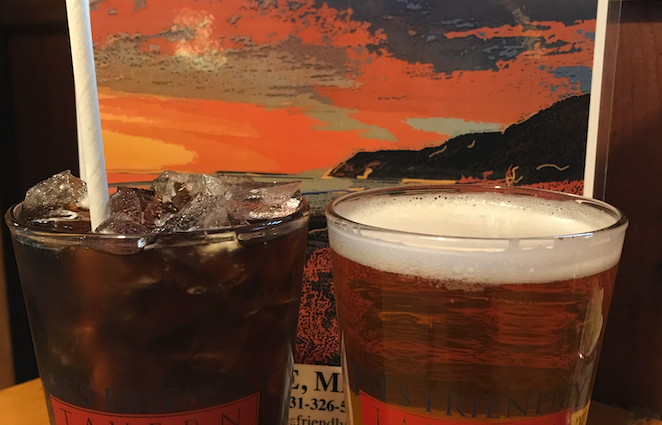 Joe's Empire Ale & Joe's Friendly Root Beer
Bottoms Up
The preponderance of brewpubs and craft brews has so impacted local bars and restaurants that many have had specialty beers made and branded specifically for their establishment. Joe's Friendly Tavern in Empire goes that one better. Not only does it offer Joe's Empire Ale ($5 per pint) but also serves its own proprietary root beer. The former was originally made by Old Nation Brewing of Williamston, but when that brewery found (an insane amount of) success with its M-43 N.E. IPA, it discontinued producing beer for Joe's. The restaurant initially approached Stormcloud of Frankfort, but at that time the Frankfort brewery didn't have the necessary capacity. That's when Right Brain stepped into the breach, and to make the ale even more authentic, it brewed the beer exclusively with Empire hops. As a companion for the non-drinker in the crowd, Northwoods Soda produces Joe's Friendly Root Beer ($3 per pint), a classically smooth and creamy root beer, neither too sweet nor too bubbly. Find em at 11015 Front St., (231) 326-5506.
Trending
Libertarian Solutions to Reforming Police State
Americans are finally seeing the need to reform the way our society enforces laws, as the issue of police force has been p...
Read More >>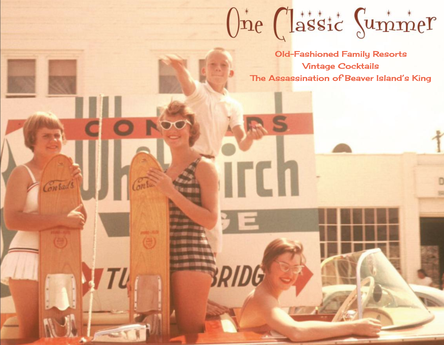 Cruise On In: The Best Resorts of Summers Gone By
As a prime vacation spot, northwestern lower Michigan is home to a number of different lodging facilities, from rustic cam...
Read More >>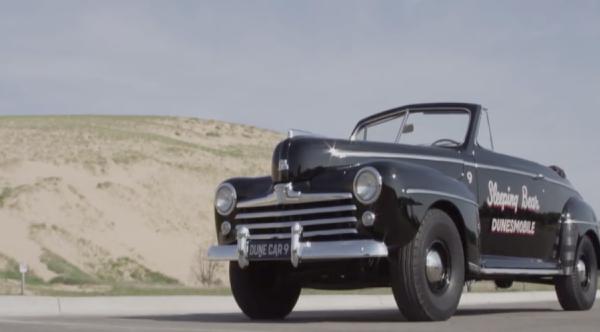 Days of the Dunesmobile
The sand dunes at the Sleeping Bear Dunes National Lakeshore are monuments of nature, 2,000 years old and towering 100 fee...
Read More >>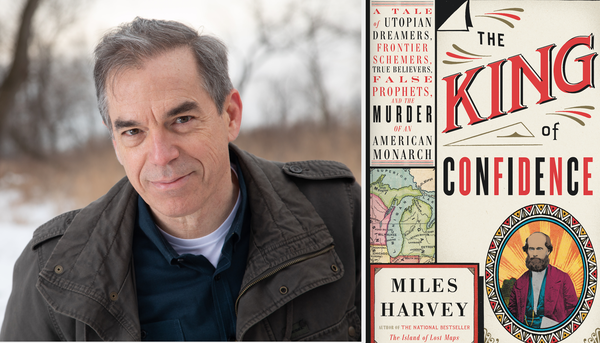 King of Beaver Island
It is possible to make the argument that James Strang is the most interesting person who ever lived in northern Lower Mich...
Read More >>
↑