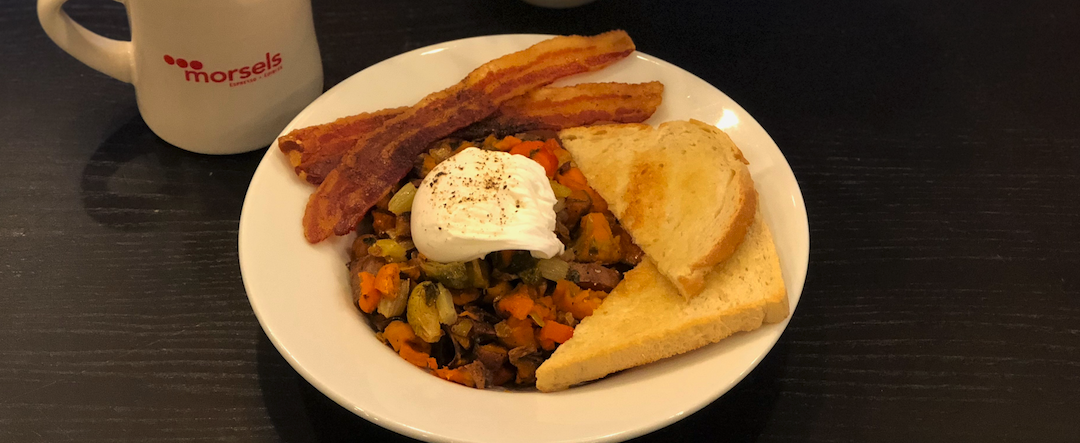 Morsels' Winter Hash
Tastemaker
No need to wait until dinner to indulge your winter craving for warm and hearty dishes. Traverse City's Morsels serves up its Winter Hash as a truly great start to your day.
The hash sets aside regular potatoes, instead calling on the more complex flavors of sweet potatoes to dance with brussels sprouts, onions, carrots, celery, and fresh herbs. On top, a poached egg and seasoned bacon; on the side, sourdough toast.

"It's like a perfect breakfast," said Misha Neidorfler, owner of Morsels. "The runny yoke of the poached egg acts as a rich sauce for the combination of vegetables. And the seasoning blend we developed in-house for the bacon adds in a bit of sweetness while still keeping the savory flavor to bring out the best in the bacon."
This is a dish chock full of Michigan love, too; Morsels uses eggs from Vande Bunte Eggs in Martin, vegetables from Cherry Capital Foods in Traverse City, sourdough from Bay Bread Co. in Traverse City, and bacon from Jake's Country Meats in Cassopolis, Michigan.

"Hash is such a classic dish, we serve it year-round but change it up a little with the seasons, so this is our winter version," Neidorfler said.

Order it up for $9 at Morsels, 321 E. Front St., in Traverse City, morselsbakery.com or (231) 421-1353.
Trending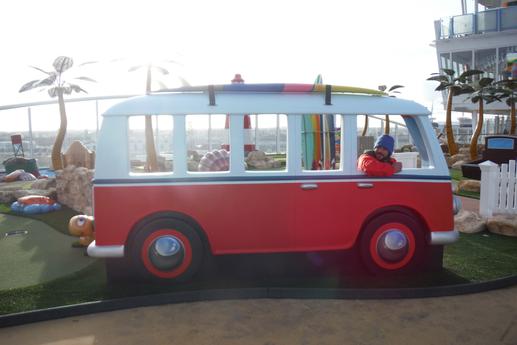 Not just a job but an adventure
No matter the work, fulfillment is about the enjoyment, the challenge, and the satisfaction of a job done well. That&rsquo...
Read More >>
Are You a COVID Snob?
It can be satisfying to judge other people. It gives us a sense of control. We don't feel so helpless when w...
Read More >>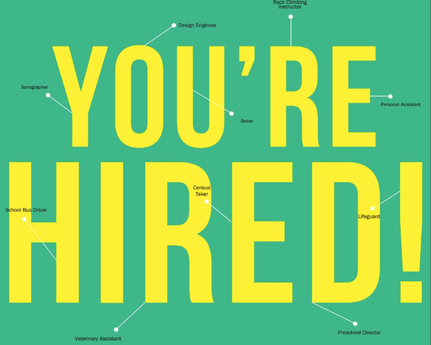 Jobs Across the Region
HagertyTraverse CityArt Director and ManagerHagerty, the leading provider of classic car insurance, valuation tools, and r...
Read More >>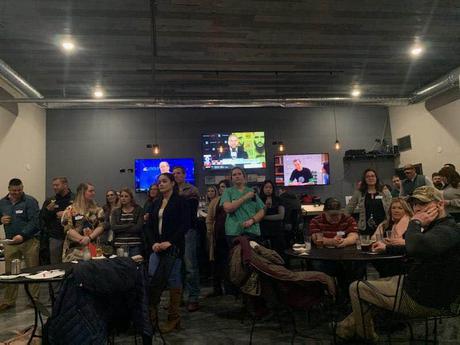 Building Bonds and Climbing the Ladder — Even When the World is Closed
No matter the field, career growth is challenging. For younger professionals without the benefit of decades of exp...
Read More >>
↑