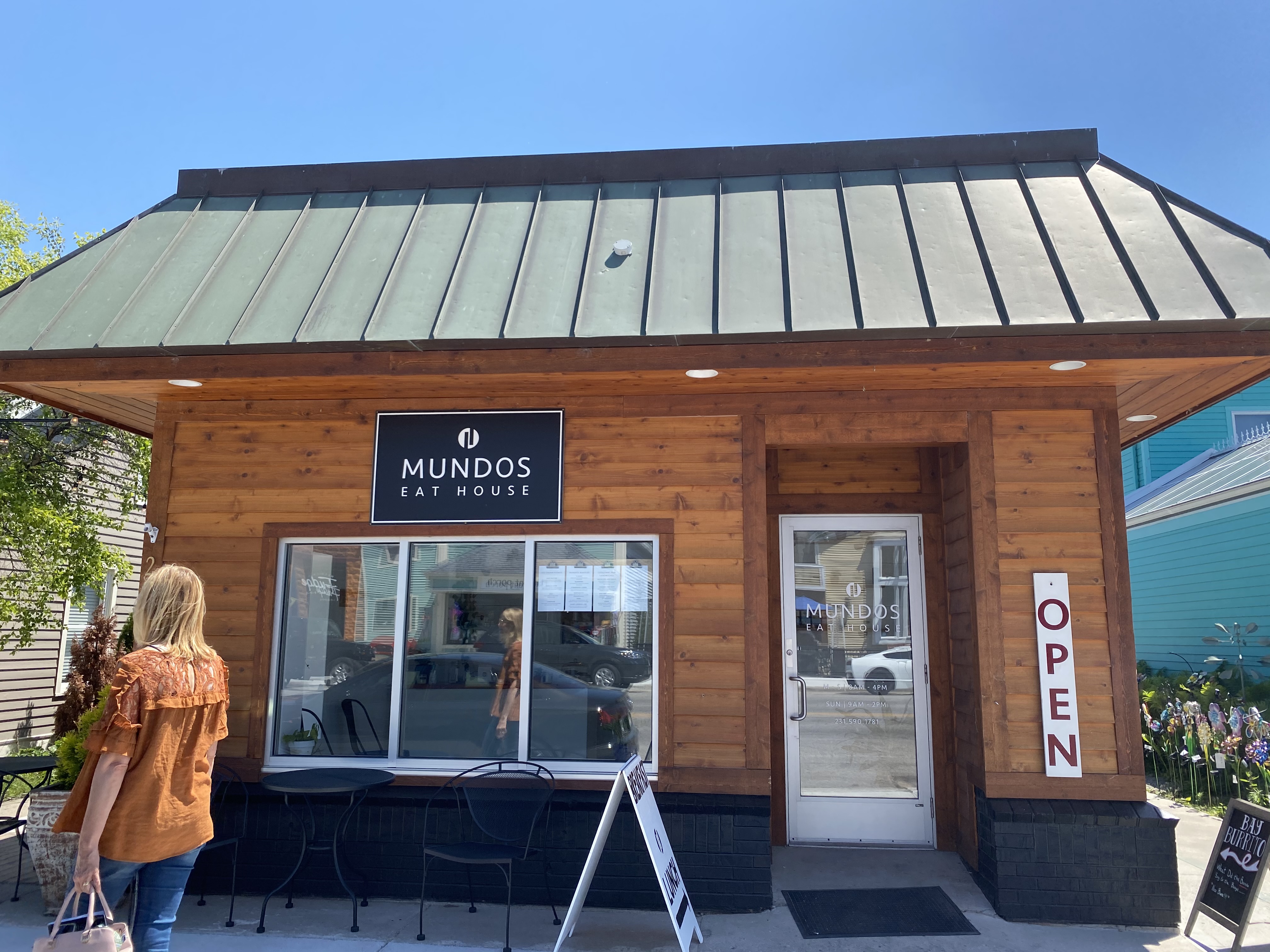 Mundos Eat House in Suttons Bay
The new carryout spot brought to you by Mundos Roasting & Co.
In a whirlwind decision at the end of May, Dan and Melissa Clark, owners of Mundos Roasting & Co., harnessed the power of dreams — and their awesome kids — to turn the suddenly open space in front of their Suttons Bay coffee shop into a breakfast and lunch spot, Mundos Eat House.
The street-facing space had been, until then, occupied by their friends at Gold Baby Biscuits. But, said Dan Clark, when the eatery's owners made the decision to close, " … they reached out to me, and it just happened very quickly." In a wildly quick window of "less than a week," the Clarks took over the lease at 206 North Saint Joseph Street, purchased the ovens and equipment, and renovated the space in the same spare, airy style as their sister coffee shops in Suttons Bay and Traverse City.
And Clark is pumped: "It's been a dream of mine for 27 years, something my childhood friend and I dreamed up together. His name is Jeremy, but my dad called him Jeremundo — or Mr. Mundo. He has a different career path, as a counselor in TC, but opening Mundos Eat House is definitely a dream realized."
He added that Mundos operates as a family business, simply because it "makes it easier to do things like this." The Clarks' five kids — Sarah, Adam, Jack, Grace, and Ben — all help out or have made a career within the Mundos orbit.
Patrons of the Suttons Bay coffee house have likely experienced the kind service and precise coffee stylings of Ben Clark, age 12. Said his brother Adam Clark, 19, who is running the new Suttons Bay eatery location with his fiancé, Kelly Klingelsmith, "Ben is my dad's assistant, basically, and he's kind of a genius with coffee already."
Ben also gets credit for scheming up one of the most impishly irresistible menu items at the new Mundos Eat House: ice cream floats for breakfast. Scoops of vanilla bean ice cream are doused ceremoniously with one of four choices: matcha and mint syrup, cold brew coffee and vanilla syrup, house-made chai, or fresh-squeezed lemonade.
The rest of the short and carefully calibrated menu, presented by categories on clipboards on the whitewashed walls — "Waffles." "Croissant Bun Sandwiches." Avocado." — belies its exceptional offerings. Word on Saint Joseph Street is that many Suttons Bay shopkeepers have already made the avocado bowl (sliced avocado, heirloom tomatoes, marinated cabbage/onions, kale, and two poached eggs over brown rice, quinoa and chickpeas) for their midmorning or afternoon pick-me-up.
Food offerings are available all day (Monday through Saturday 8am to 4pm; Sunday 9am to 2pm) for takeout only. Because the waffles are best hot and crisp from the iron, it's recommended you eat them immediately on the adjacent patio. "Adam painfully developed the waffle batter and was really determined to get it right," said Clark. Go sweet with jammy strawberries plus whipped mascarpone, or savory with sharp cheddar sauce, bacon and lime — and then make a plan to go back: "There is a mac and cheese waffle with smoked brisket and bacon in the works."
Mundos' house baker Miles Eastman (who is married to the eldest Clark sibling, Sarah) took the idea of the humble breakfast sandwich and perfected it. He lovingly proofs laminated dough — dough that's rolled and folded multiple times with lots of butter between — to create an uber-buttery, flaky bun for all sorts of comforting fillings. The Cajun houses roasted butternut squash, andouille sausage, red peppers, onions, and cajun mustard; the Cheddar Lime Hash brings a deep drench of cheddar sauce, bacon, lime, potatoes, sausage, and two poached eggs to the table. But Clark says you still can't go wrong with their classic bacon, fried egg, and cheddar, spread with herbed mayo.
And since we're all about finding silver linings these days: If you must take your breakfast sandwich to-go, why not go to the beach and let the crumbs shatter and fly as they may.

Find Mundos Eat House at 206 N. Saint Joseph St. in Suttons Bay. (231) 590-1781, www.mundoseathouse.com.
Trending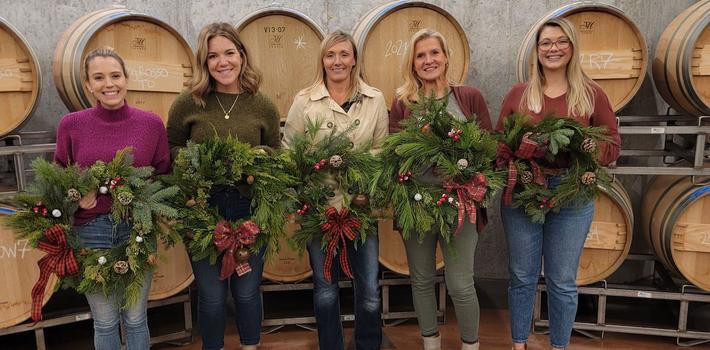 Wine & Wreaths at Mari
If you like wine and wreaths, you'll want to head to Mari Vineyards on Old Mission Peninsula. A 90-minute wreath-mak...
Read More >>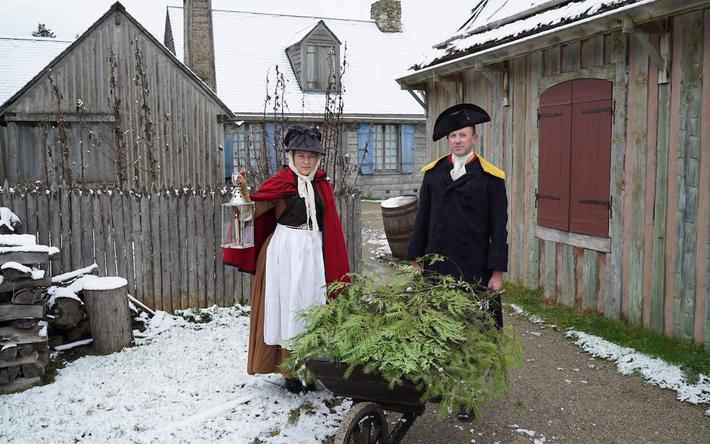 A Colonial Christmas
Christmas is coming to Colonial Michilimackinac in Mackinaw City on Dec. 9. Storytellers will bring to life the stories of...
Read More >>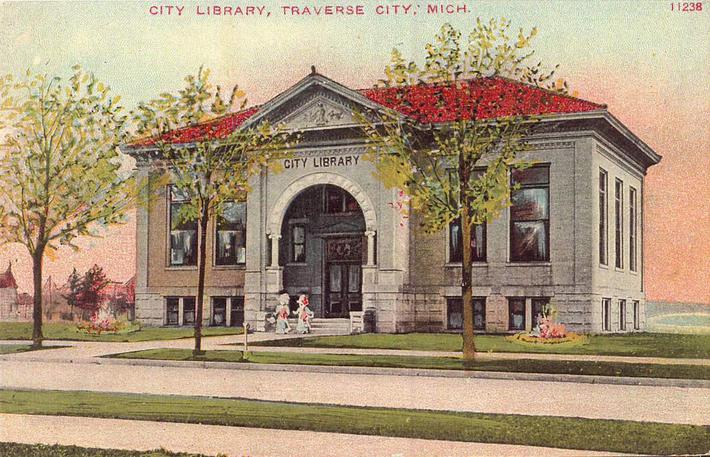 A Literary History of TADL
Next year, the Traverse Area District Library (TADL) will celebrate 155 years of lending books and knowledge in northern M...
Read More >>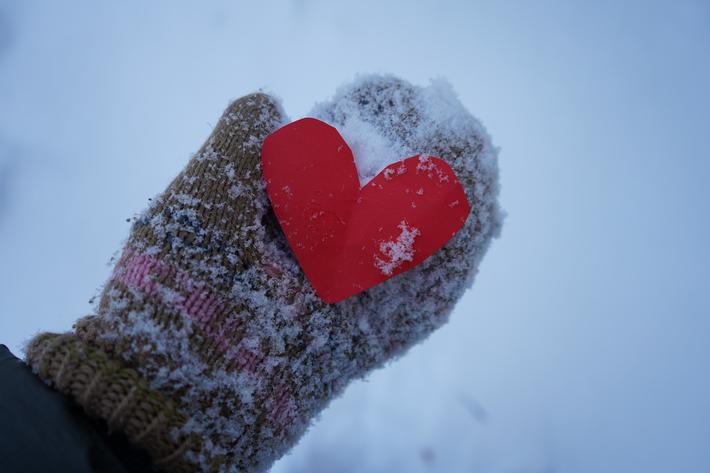 Merry Mittens
The Mitten Real Estate Group of Traverse City is helping make the season bright by kicking off their first Mitten Drive, w...
Read More >>