Nittolo's Pizza & Nittolo's Seafood and Social
Double the dining options in one Lake Leelanau location
Think of Chef Eric Nittolo's latest restaurant as a family affair. And not just because multiple members of his family are on staff. He believes it's important to treat the customers as family, to the point of allowing — even encouraging them — to take their time and stick around for a while.
Nittolo and his crew are focusing on the customers' experience, working to make people feel welcome and eager to return (and eager to tell their friends), rather than turning as many tables as possible. He hopes patrons linger over dinner and retire to the landscaped patio following dinner, where they can enjoy dessert or another bottle of wine.
Judging by the number of diners on the patio and inside the restaurant on a recent Sunday evening, his hope looks to be reality just months after opening Nittolo's Seafood and Social in April. (Nittolo's Pizza opened first, in March. Both share the same restaurant space; the menu simply transitions to the Seafood and Social offerings, with reservations required, beginning at 5pm Thursdays through Sundays.)
"We've become a destination," says Nittolo proudly.
THE MENU
A key part of the unhurried experience he works to deliver is, of course, a diner's reason for being there: the food. Nittolo's cooking philosophy is likewise relaxed; to showcase the fish and beef, he says he uses sauces and accompaniments only to complement the proteins rather than overwhelm them. He can, he says, because he sources the same quality fish and beef he was exposed to while growing on the East Coast.

"We have the best protein, line-caught halibut, beef from Japan, Bluefin tuna, mussels. We want to produce the best food possible," he said.
The current starter's menu, for instance, includes oysters two ways — accompanied with a Blood Orange Mignonette or served Rockefeller style, with creamed spinach, crumbs, bacon, and asiago. The Baltimore Crab Cakes, featuring blue crab, bring East Coast essential Old Bay to the fore with Old Bay Kettle Corn and tabasco mayo. The escargot is served with sambuca and garlic parsley butter, and there's even Beef Carpaccio and Tartare.
Salads include a cherry with greens, fennel, brie, nectarine, cinnamon oats, and honey hazelnut vinaigrette. Or try the morel bisque with morels, portobellos, whiskey cream, and truffles.
Among the entrees are Chilean Sea Bass with yam, morel risotto, oxtail, saffron vermouth cream; Ora King Salmon with beets, cucumbers, morel risotto, orange creme fraiche; and American and Japanese Wagyu beef.
In addition to sourcing internationally, Nittolo pays homage to local suppliers, securing much of his produce from area farmers and working with the likes of Cheboygan Brewing and Gypsy Vodka for alcoholic beverages. The extensive wine list reflects the same duality, featuring numerous bottles from Italy, Napa, and the Sonoma Valley; sparkling wine from Leelanau County alongside champagne from France; and by-the-glass pours and house bottles from France, Italy, Australia, Spain, and of course, the restaurant's backyard again, Leelanau.
CHEF'S CUT
If the menu is enticing, Nittolo's personal story is no less so. While he boasts an extensive restaurant background, he's not one of those who worked his way up from dishwasher to server to restaurateur. He graduated from Ferris State University with a degree in, of all things, analytic chemistry. He entered the food industry through a side door, working for Graceland Fruit, where he discovered he had a talent for flavor profiling.
He was soon recruited to Kroger — in the fluid milk division — but within a year, he had changed direction again, buying Carp River Trading Company, a retail and wholesale specialty food producer that supplied products to retailers like northern Michigan's own Benjamin Twiggs and Cherry Republic, as well as selling over 100 products of its own.
"I turned that into a million-dollar company from $40,000 … from June 1998 to 2005," he says, but quickly tempers the boast with the admission that he became a victim of his own success as the company grew so fast it outpaced its ability to financially sustain itself.

"The easy thing about restaurants," he says, "is [customers] pay when they leave," as opposed his former operation, in which he had to bill for products it created or wait till customers purchased them, says Nittolo. He shut the doors in 2005.
What to do next? The answer came in a job interview. While speaking with an interviewer representing Con Agra, Nittolo was honest about his experience, explaining that his culinary skills weren't sharp but his instincts which flavors work together was excellent. "I said I couldn't butcher a chicken or fillet a fish, but I could make it taste good."
The interviewer's response was only a question: Is there a culinary school near you?
Nittolo didn't get the job, but the interviewer's question sparked an idea that set him on a new path. Nittolo enrolled at the Great Lakes Culinary Institute and, while still attending classes there, got a job with Randy Chamberlain, then the executive chef at the Boathouse, on Traverse City's Old Mission Peninsula. When Chamberlain left to start his own restaurant, Blu, in Glen Arbor, Nittolo became executive chef at the Boathouse. He was still in his second year at the culinary institute.
LAUNCH SUCCESFUL
From there it was on to various landing spots: Boathouse Rocketts Landing in Richmond, Virginia; the Midland Country Club; the Toledo Club; Reflect Bistro inside Traverse City's Cambria Hotel; and Lochenheath Golf Club, also in Traverse City, before finally venturing out on his own.
The success of his pizza and seafood restaurant thus far has exceeded Nittolo's expectations. "My original plan was to make enough to pay May's rent because we knew summer would be busy. But it's been exceptional," he says. "People are loving what we're doing, [saying] 'We're just grateful you're here.' In 16 years, I've never heard that before. I'm humbled to my core."
While he intends to keep the pizzeria side open year-round, Nittolo said the fine dining seafood side seasonal. It will run weekends in the shoulder seasons, then close following New Year's Eve, re-opening in April.
Find Nittolo's Pizza and Nittolo's Seafood and Social at 104 Main St., Lake Leelanau. For more information, such as menu, hours, and reserving a table, call (231) 994-2400 or visit www.nittolosseafoodandsocial.com or www.nittolospizza.com.

THE PIZZA: KEEPING IT SIMPLE
Eric Nittolo likes to say "The Concept of Nittolo's Pizza is family." He doesn't exaggerate. Nittolo's son Dominic, who honed his craft at Pepe Nero in Traverse City, is in charge of Nittolo's pizza operation. (Eight more of Eric's children — Vincent, Danielle, Eleanor, Angelina, Gabriella, Francesca, and even the two youngest, Maximo and Elizaphina "Lizzy" Jones — are said to on deck.)
Much like any family dinner, both Nittolos strive to keep the menu on the pizza side of the business simple, relying on a perfected methodology and high-quality ingredients for his extraordinary pies.
Eric Nittolo tells Northern Express he developed the crust eight years ago while working at the ThreePenny Cafe in Charlottesville, Virginia. He describes its soft yet crispy texture and flavor as a cross between a piece of bread and a cracker. He ascribes the rich, fresh-tasting sauce to the kind his late grandmother Geneive Nittolo used to craft.
As for toppings — don't expect to build your own. True to his penchant for flavor profiling, Eric Nittolo is particular about what best complements what, so he gives customers their choice of pizza options, not topping options. Among the baker's dozen choices are the Napoli, featuring Taleggio cheese and Sopressata salami; the Spanish, with Serrano ham, fig jam, Manchego cheese, saffron honey, and marcona brittle; and Poached Pear, with cambozola cheese (a cow's milk cheese with a taste and texture that brings to mind a soft-ripened creamy Gorgonzola), and candied walnuts. For those who already know what they like but want to try the tastiest version of their standard favorites, there's also Margherita, Greek, and Buffalo Chicken pizza options, too.
Trending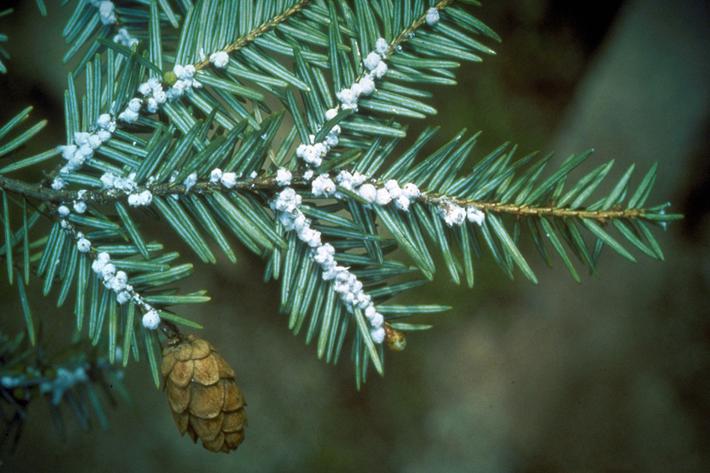 Up North's Least Wanted Invasive Species
You won't see them on posters at the post office. But make no mistake, these threats to our fields and forests, lake...
Read More >>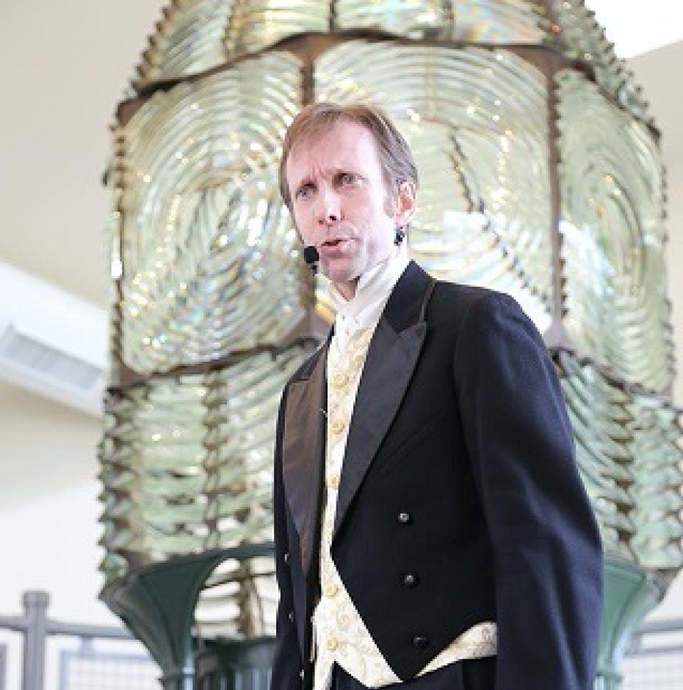 Michigan Lighthouse Festival Aug. 6 & 7
National Lighthouse Day is Aug. 7, and if you didn't think to get your favorite area lighthouse a gift (cash donatio...
Read More >>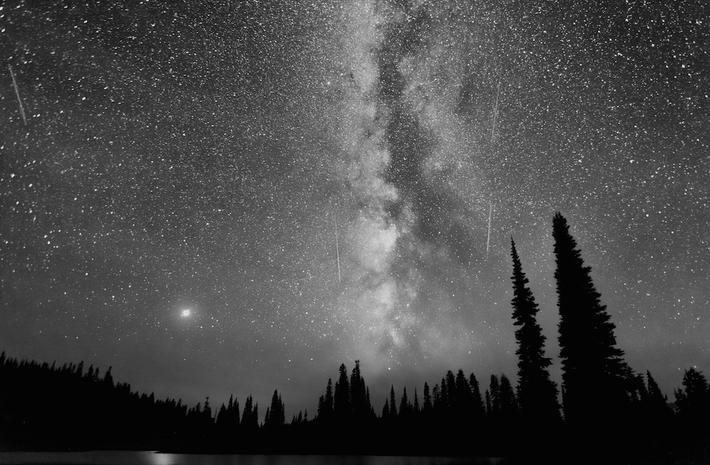 August's Night Sky: The Hero's Journey
It's said that wishing on stars began in ancient ages, on account of Claudius Ptolemy, a 1st Century Greek astronome...
Read More >>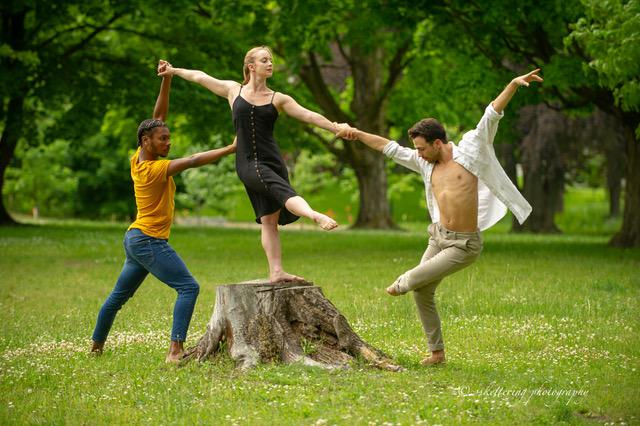 Have Stage, Will Travel
Sometimes you can't get to the dance, can't easily afford to attend — or maybe just aren't sure yo...
Read More >>
↑