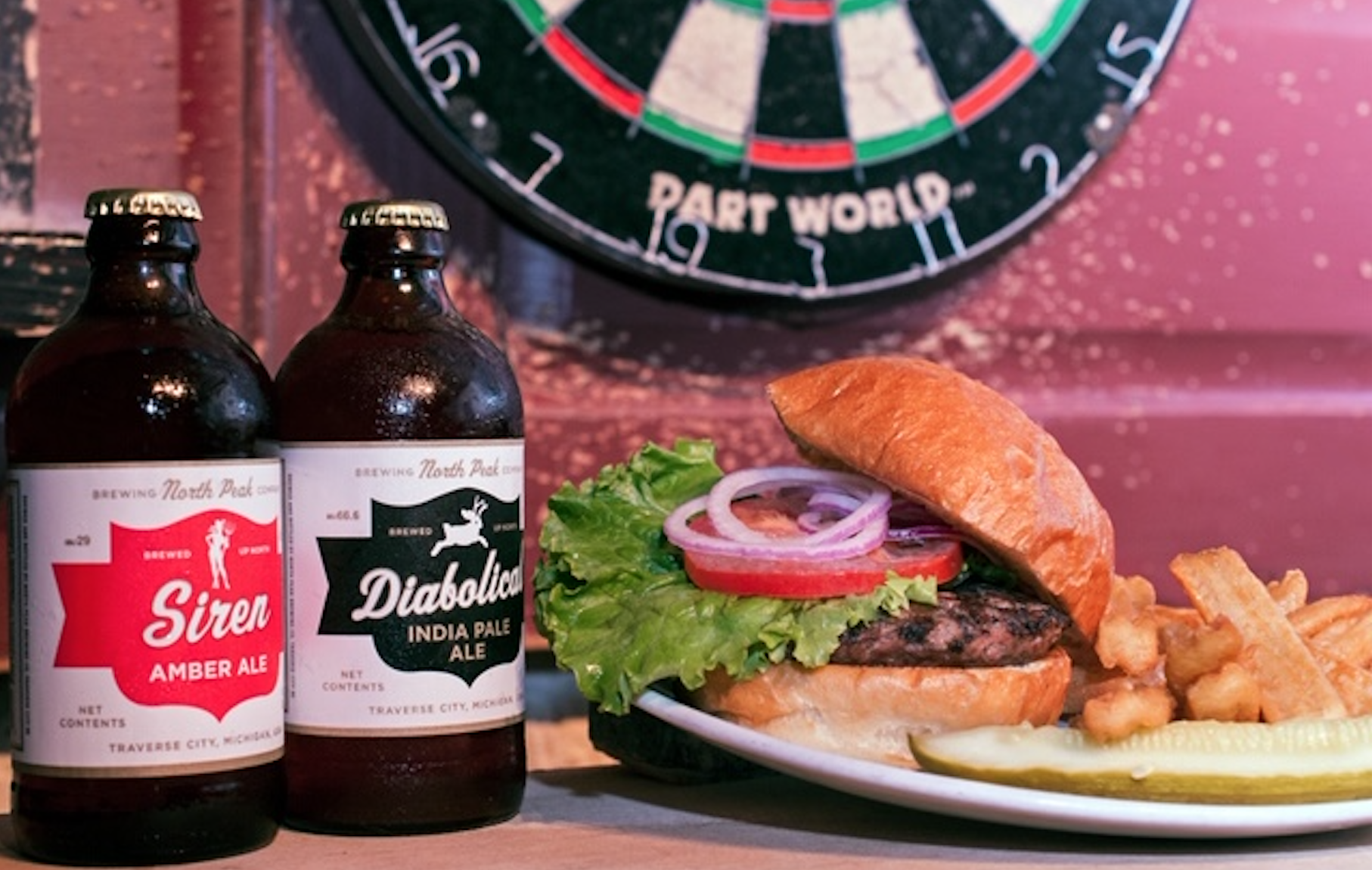 North Peak Brewing Company
Microbrews and menus in harmony
Located in a historic three-story yellow brick structure that has been a landmark in Traverse City since 1904, when it was built to house the Big Daylight Candy Factory. North Peak Brewing Company established its own place in the town's history in 1997 when it opened as one of the town's first microbreweries. And today, the culinary experience that its restaurant offers has advanced to a point where it is as big a draw as its craft beer.

"When people come in here, they expect a good quality beer, but the quality of food they get is sometimes unexpected – we tend to 'wow' people with it," said Mike Lloyd, general manager and partner of North Peak, as well as regional manager for its management company, Mission Restaurant Group. "This is my baby – I've been here for 20 years," he added. Traverse City natives Greg Lobdell and Jon Carlson are the majority owners in North Peak [and several other restaurants, including Mission Table and Jolly Pumpkin on Old Mission Peninsula], and Lloyd said it's part of their incentive program for general managers who have been with the company for a long time to give them ownership into the restaurants that they run.

A PLACE WORTH PRESERVING
Lloyd said the group likes to buy and renovate buildings that have a history and that mean something to the people in the community. "This is a beautiful building in a perfect location, and we felt it was worth preserving. The concept was originally more about the microbrewery, and getting in at the base level of what was then a booming industry was key. We're very proud that our culinary experience has evolved to what it is now here – we're much more than a microbrewery. People come in for the food and the beer, and we offer both of them at a very high level." Lloyd and his coworkers also visit other restaurants in the group to see how they're doing certain things – what's working and what's not. "They owners give us encouragement and the leeway to do what we think is best for the business, and we all work in conjunction to put the best product out," he said. "And they always make sure that the building is in top shape, inside and out. They believe in investing in their properties to keep them up to standard – we're continually trying to evolve and be a better version of what we are."

The industrial, vintage look of North Peak's interior is underscored by exposed aluminum spiral ductwork running across its high ceilings and by its zinc bar and tabletops. "The zinc requires a little extra care, but we wanted that uniqueness," said Lloyd. "We also wanted the warmth and coziness that comes from all of the wood doors, trim, booths, chairs and barstools, though, giving the space that Northern Michigan feel." The original brick walls – accentuated by special lighting – and tall, mullioned windows add to the distinctive atmosphere.

BEER BEYOND THE BAR
North Peak's culinary concept was of course based on having food that would go well with beer, but about 50 percent of the dishes on the menu also include a beer component – usually Diabolical IPA if not otherwise noted – and those items account for about 80 percent of all sales. "We wanted to use the quality beer that we make here onsite to enhance the flavor of a lot of our dishes," said Lloyd. "We're very proud of how incorporating our beer really gives you a different kind of flavor that you can't get anywhere else. If you put the right beer in with the right recipe, it creates a very unique flavor, and that has proven to be one of the keys to our success."

Two of the most popular starters are the cheddar fondue (white cheddar cheese, brown mustard and Siren Amber Ale, accompanied by jumbo Bavarian pretzels) and the beer-steamed mussels (mussels, roasted garlic, Cajun sausage, tomato beer broth and brewhouse bread). North Peak's pizza dough is made with ale, and baking the pizzas on a granite slab in a 500-degree-plus hearth oven forms a thin, crisp crust. Perennial favorites include the white chicken (grilled chicken breast, béchamel sauce, baby spinach, sundried tomatoes, feta and mozzarella) and the wild mushroom (shiitake, cremini and portabella mushrooms, herb-infused olive oil, parmesan and cracked black pepper), but the Thai shrimp (grilled shrimp, peanut sauce, roasted red peppers, cashews, sliced scallions and mozzarella) is rapidly gaining a loyal following among pizza lovers, too.

A recent addition to the salad menu – which is more like a meal – is the protein bowl (a healthy and tasty combination of quinoa, baby spinach, cucumber, grape tomatoes, carrots, pickled red onions, toasted almonds, dried cherries, feta cheese and balsamic vinaigrette). As for entrées, the Honey Porter-marinated hanger steak (with white cheddar mashers, curried haystack onions and fresh seasonal vegetables) and the herbed fish and chips (ale-battered Great Lakes walleye with pub fries, tarragon-ginger tartar sauce and kale slaw) get high marks from customers, as do the Diabolical chicken (thyme-rubbed, ale-braised chicken with white cheddar mashers and fresh seasonal vegetables) and spicy chicken pasta (chicken, peppers, onion, spinach and cheddar Chablis sauce over penne).

Sandwiches and burgers are top picks for both lunch and dinner. The basic Peak burger (grilled natural Angus beef raised with no steroids, hormones or antibiotics) comes with lettuce and tomato, but for a small fee can be topped with a number of "extras," such as various cheeses, smoked bacon or mushrooms. Other tasty hand-helds include the house-made vegetarian black bean and portobello patty (with provolone, arugula and basil pesto sauce on a ciabatta roll) and the herbed Monte Cristo sandwich (egg-battered and griddled sourdough layered with Michigan-raised turkey, smoked bacon, Muenster cheese and cherry apple butter). Need a good reason to take that old adage "Life is short – eat dessert first" seriously? Check out the decadent house-made black and tan brownie (with a cheesecake layer and a generous drizzle of hot fudge, topped with vanilla malt and chocolate stout ice creams that are made exclusively for North Peak by Moomers of Traverse City) or the seasonal fruit cobbler.

GOOD TIMES AND GOOD CAUSES
"For every season or holiday, we add a special menu," said Lloyd. "We do Barbecue & Brew, Burger & Brew, Pasta & A Pint (on now, see sidebar), Oktoberfest and St. Patrick's Day, among others. We're always trying to highlight not only our microbrews, but also the culinary side of our operation. St. Patrick's Day is the biggest day of the year for us. The Irish parade starts and finishes here. Many people come and have a beer and a meal at North Peak and then go downstairs to Kilkenny's – which also belongs to our restaurant group – for Irish music."

Every beer served on tap at North Peak is brewed on the premises. "We make a variety of styles – ales, lager, stouts, Belgian tripels and session beers [lower alcohol] – a bit of everything – we don't have any limitations," said Lloyd. We hope that every time you sit down at the bar or come in to eat, you'll find one of them that you like." There are five beers on tap that never change – Northern Light, Diabolical IPA, Siren Amber Ale, Boardman Nut Brown and downstream Cream Milk Stout, but the seasonal selections are continually rotating. "There's always something new to try," said Lloyd. "We also have our own wines and a full bar, carrying all of the Civilized Spirits brand liquor that Jolly Pumpkin makes as well as other beers and wines and the popular liquor brands. But for obvious reasons, we emphasize our microbrews."

Looking around the restaurant, you can see that the clientele is a mix of young and old, families, business people, large and small groups. "We try to provide a little of everything for everybody," said Lloyd. "And we do big groups better than almost anybody else. Whether it's a party of two or a party of 50, the time standards and service standards are still the same. We've got systems in place and we've got people who are good at what they do – everyone from the dishwasher to the culinary staff to the servers and the rest of the front of the house team. It's a great, experienced and loyal team. Seventy percent of our employees have been here for over ten years, and many of the people who opened this space in the very beginning are still here, too. We train them properly, treat them with respect, and they respect us in return. It's a good place for all of us to work. Jon and Greg really invest the money back into the business to keep us on top of the industry and make sure we have everything we need to be successful. We're confident in what we do and we continue to strive every day to improve – menu wise, service wise, and atmosphere wise – to keep things fresh, consistent and interesting for our guests."

North Peak is also committed to the Traverse City community. "We do everything we can, anytime we can, for local causes," said Lloyd. "We regularly make food for the Community Meals program at local churches for those in need, we participate in the Polar Plunge, which is a fundraiser for Special Olympics, and otherwise try to help out wherever there is an opportunity to contribute to the betterment of our community. We are happy to give back, because people of this town have always been good to us, too – their support for us has been one of the biggest factors in our success."

North Peak Brewing Company is located at 400 West Front Street in Traverse City. Serving lunch and dinner. Open Monday through Thursday, 11am-11pm, Friday and Saturday 11am-12am, and Sunday 12pm-10pm. For more information, call (231) 941-7325, visit www.northpeak.net or check them out on Facebook or Instagram.

LAST MINUTE CHRISTMAS PRESENTS?
Do you have a friend or family member who loves beer? The large retail area by the host stand at North Peak is very popular. "Our merchandise makes great Christmas gifts," said Lloyd. It includes a full line of shirts, sweatshirts, sweatpants, bike shirts, glasses, coasters, bottle openers and many other signature items. Or if you know of someone who would prefer a "liquid" present, North Peak also makes an award-winning retail beer line, which can be found at grocery stores, party stores or at the restaurant.

PASTA & A PINT – LIMITED TIME!
Sunday through Thursday nights from now until December 19, North Peak is offering its Pasta & A Pint event, featuring special pricing on each of four pasta entrées: Cajun seafood pasta (shrimp, mussels, kale, onions, bell peppers and red chili cheddar sauce), orzo chicken salad (grilled chicken breast, baby spinach, field greens, feta cheese, Greek olives and grape tomatoes), potato dumpling beef stew (braised beef tips, fresh vegetables and house-made potato dumplings) or baked rigatoni (roasted cauliflower, asiago cheese, vodka cream sauce, bacon, and fried haystack onions), all served with parmesan garlic toast. And the bonus? A pint of North Peak's fresh, handcrafted beer is included in the price of each of these pastas ordered!
Trending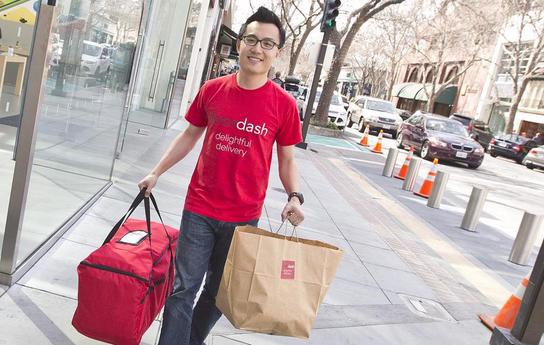 Could Delivery Save NoMi Eateries?
What was once the exclusive province of pizza and sandwich joints has become a means for some restaurants to thrive. But e...
Read More >>
What You Are Voting For?
After voting straight Republican for 36 years, from 1971 through 2007, I have been an Independent since 2008, studying and...
Read More >>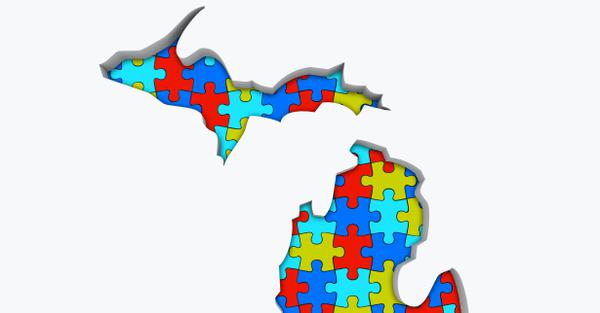 The Democracy Lottery
Mary Burget, a retired Northwest Michigan College math instructor, thought her math skills might be useful in redrawing Mi...
Read More >>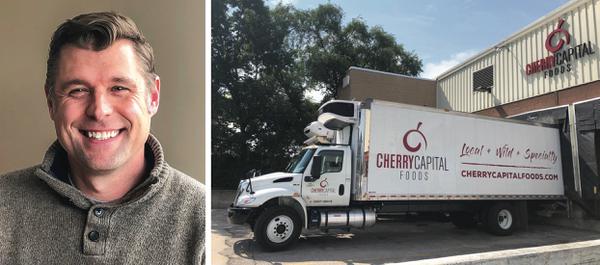 Forged In Fire
As the new managing director for Traverse City's Tamarack Holdings, Michael Lahti is helping to lead a company that ...
Read More >>
↑