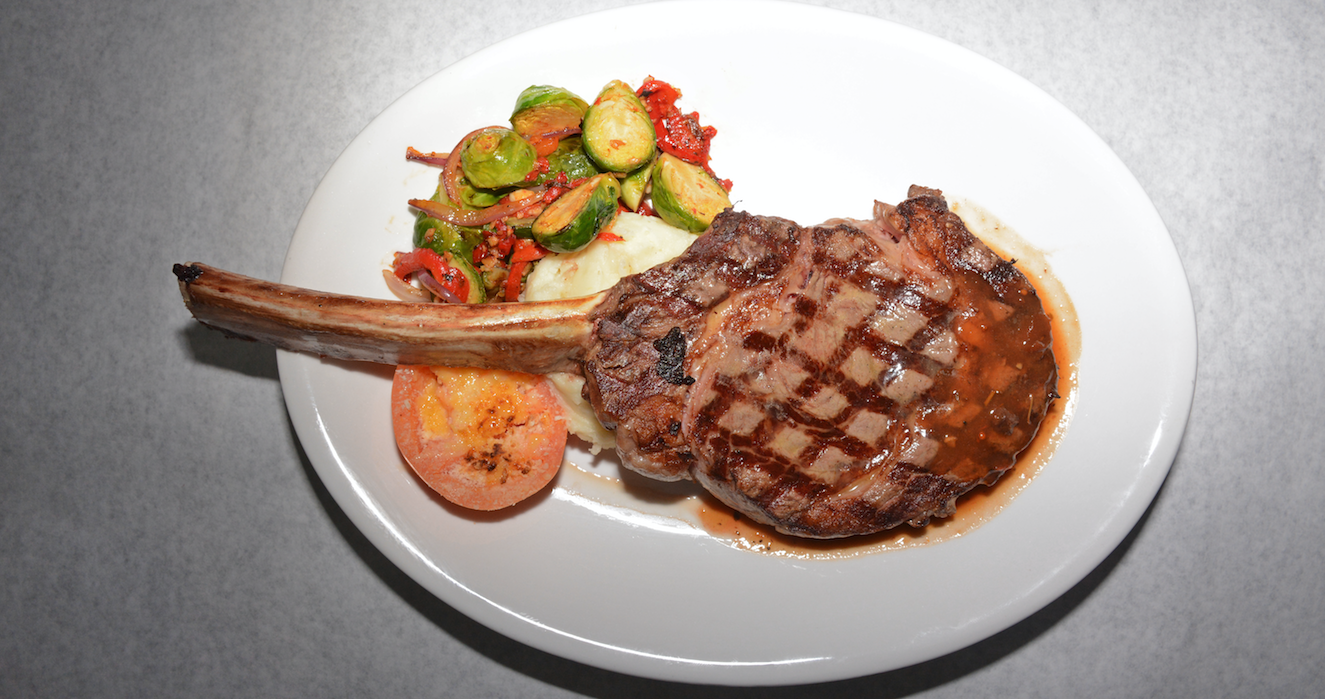 Northern Michigan's Legendary Dishes
What are the most iconic and legendary dishes in northern Michigan?
You know the type: the dishes that locals make all their out-of-town friends or relatives try when they visit, or the ones that restaurants tout as "world-famous" on their menus.
From soups and sandwiches to pastas and entrees, northern Michigan is fortunate enough to have many of these dishes. But which ones are most essential? The Northern Express set out to find the answer.
Here, you will find our first five picks, carefully selected from our own research and hundreds of recommendations from other local foodies.
Of course, no menu is complete with just five dishes. These five exquisite culinary creations are just the first class of what will become a recurring feature at the Northern Express. If you think we missed something, it may well be on tap for a future installment.
Without further ado, we present the first five entries in our Menu of Northern Michigan's Iconic Dishes.
Art's Tavern (Glen Arbor) – Chicken Jalapeno Soup
Two things have allowed Art's Tavern in Glen Arbor to turn its signature dish — the Chicken Jalapeno Soup — into the stuff of local legend. The first is a fantastic recipe. The second is scarcity.
The soup itself is delectable — a creamy, cheesy, spicy, hearty dish that will force you to reconsider soup's status as a side dish. Indeed, Art's Chicken Jalapeno Soup is filling enough to be the main course for the average patron. Priced at just $4 for a cup and $5 for a bowl, the soup might be the most economical meal in all of Glen Arbor. To-go containers of the soup, meanwhile, can be had for $14.
If you want to try the soup, though, you will have to clear some time to get to Art's Tavern on a Wednesday. The Chicken Jalapeno Soup is only served one day a week, with zero exceptions. Art's frequently touts its "Chicken Jalapeno Soup Wednesdays" on Facebook, like the weekly resurgence of the dish is a holiday in and of itself. Patrons treat it that way, too: stopping by Art's on Wednesday has become something of a weekly ritual for many locals.
The strategy is something of a marketing coup. Art's Tavern has certainly found a way to avoid the middle-of-the-week slump. But the marketing gimmick wouldn't work if the dish didn't live up to the hype, and this one's continued popularity proves that it does.
"Call at least three days ahead to reserve large to-go orders," Art's website warns, suggesting past soup shortage incidents. When demand for a dish so clearly outpaces supply, you know the restaurant in question is doing something right.
Amical (Traverse City) – Chicken Pot Pie
Established in 1994, Amical pre-dates Traverse City's restaurant boom. Even 24 years after it opened, though, this European-bistro-style restaurant remains one of the most popular and reliable culinary destinations in northern Michigan.
While Amical is perhaps most famous for its ever-changing menu — and especially for its annual Cookbook Series — the restaurant also has a specialty for offering exceptional twists on familiar comfort food recipes. From quiche to pasta to pizza, Amical's lunch menu blooms with familiar and unwaveringly delicious standbys. Easily the most iconic of these dishes — and perhaps Amical's overall signature — is the Chicken Pot Pie.
Made with a delectable and perfectly flaky pastry crust and packed with a creamy filling of chicken, mushrooms, vegetables, and herbs, Amical's Chicken Pot Pie bursts with flavor. Sure, the dish isn't revolutionary. In fact, Amical has willingly shared its recipe for Chicken Pot Pie numerous times over the years. There is no grand "secret" to the success of this dish. However, Amical's Chicken Pot Pie is an example of what every great restaurant should be able to do: take a popular standby dish and elevate it to "must-try" status with attention to detail, the right ingredients, and immense culinary craft.
Priced at $12, the Chicken Pot Pie at Amical offers some of the best value you will find on any restaurant menu in Downtown TC. Affordability isn't the only reason that you will see so many lunch patrons at Amical eating this dish, though. The bigger reason is that, from the first bite, this dish makes the Amical dining room feel like home.
Poppycocks (Traverse City) – Tomato Spinach Swiss
Poppycocks offers an array of fantastic entrees and always-worthwhile specials, but the restaurant's most iconic dishes are its appetizers and small plates. When the Northern Express started putting together this feature and asking locals for their recommendations, Poppycocks' Pita Chips were easily among the most popular suggestions.
Our pick is another Poppycocks primer: the Tomato Spinach Swiss soup. "My favorite soup in THE WORLD," commented one TripAdvisor user, and it's not difficult to see why. Pairing a hearty tomato flavor with melted cheese that gives the soup a French Onion vibe, the Tomato Spinach Swiss is perfect as both a winter warmer and a light pre-meal bite on a warm day.
Poppycocks serves all soups with its freshly baked homemade garlic herb rolls, which are perfect for soaking up any last bits of broth, tomato, or cheese. For just $4 a cup and $6 a bowl, the dish is another great Downtown TC bargain.
If you want some extra variety, you can also try a soup sampler for $7. While the Tomato Spinach Swiss is a daily standby — for good reason — the chefs at Poppycocks rotate other recipes in and out of the menu depending on the day. All soups are made fresh in-house and each soup sampler includes the Tomato Spinach Swiss and the two soups of the day.
The Rowe Inn (Ellsworth) – Herb-Encrusted Rack of Lamb
There are a lot of things that make The Rowe Inn in Ellsworth a legendary restaurant.
There's the fact that it's been around since 1972 and hasn't changed ownership once in 46 years. There's the setting, a rustic cottage built in 1947 that provides a true one-of-a-kind dining experience. There's the wine list — still one of the largest in northern Michigan, with some 800 different varieties on hand and thousands of bottles stashed in the cellar. There's the fact that it gave legendary northern Michigan chef Harlan Peterson his start, before he went down the street to open the equally legendary (and no longer in-business) Tapawingo.
And then, of course, there's the food itself. Like many fine dining establishments, The Rowe Inn tweaks its menu seasonally. The restaurant's signature dish, though — the Herb-Encrusted Rack of Lamb — has been on the menu since the very beginning.
The dish — a New Zealand baby rack of lamb seared, crusted with bread crumbs and herbs, and then roasted to medium rare perfection — is served with a raspberry gastrique sauce and sides of sweet potato risotto and green beans. Coupled with beautiful presentation and the right bottle of wine — be sure to ask your waiter for recommendations — the Herb-Encrusted Rack of Lamb is more than worth the drive to Ellsworth and the $42 price tag.
Vernales (Harbor Springs) – Dry Aged Tomahawk Ribeye (pictured)
Of the restaurants featured on this list, Vernales is by far the newest. The Harbor Springs establishment opened in 2014, welcoming guests with a unique concept. Rather than decide between being a steakhouse or being a sports bar, Vernales owners Joe Guthrie and Keith Lynch figured, why not be both?
As a result, Vernales is actually three different restaurants in one: a classier-than-average sports bar, complete with TVs and creative twists on standard American fare; an upscale "chop house" that occupies the main dining room; and a "wine cellar" section, for quieter and more intimate occasions. Our "iconic dish" pick appears on both the chop house and wine cellar menus. It's a massive 30-ounce American Wagyu tomahawk ribeye steak, dry-aged in Himalayan salt. At $99.90, the Tomahawk Ribeye is a splurge, but fear not: diners of Vernales have reported that the steak feeds two — and then some.
Vernales has become something of a destination for steak enthusiasts in Michigan over the past few years. The elevated profile is likely due in part to MLive, which called Vernales the best steakhouse in the state back in 2015. The article dubbed the steaks "unbelievable," specifically highlighting the Dry Aged Tomahawk Ribeye.
"Unbelievable" is a fitting adjective for this particular steak. The meat is incredibly tender, and the flavor is second-to-none. As for the presentation, a "tomahawk ribeye" is so named because it is plated with five or more inches of extra rib bone still attached to the meat. In other words, it strongly resembles an axe. The dish really does look impressive, so make sure to snap a photo before you tuck in.
Trending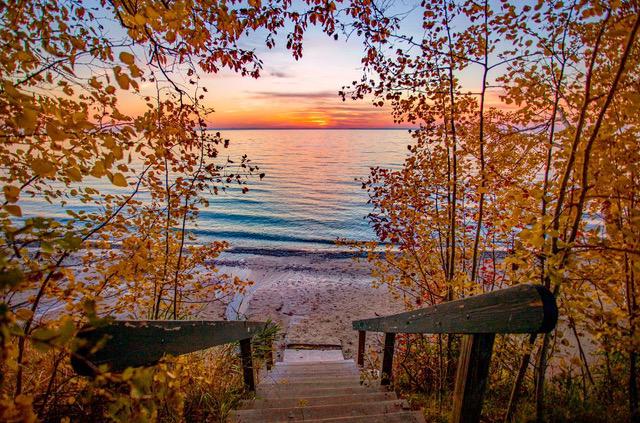 Cruisin' the Breezeway
Fall into East Jordan during the 15th Annual Autumn on the Breezeway! Choose from three different dates: Sept. 30, Oct. 7,...
Read More >>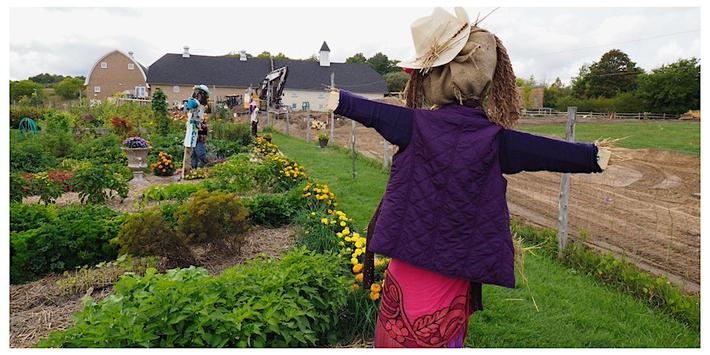 Scarecrow Szn
It may not be "spooky szn" (as the kids call it) just yet, but it does seem like it might be scarecrow szn. Th...
Read More >>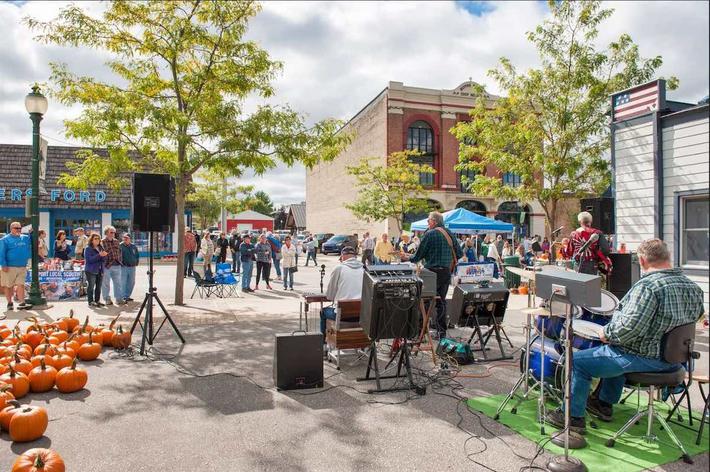 Celebrate the Harvest in Boyne City
Welcome to the season of harvest festivals! The days are getting shorter, the nights (and days) cooler, and it's tim...
Read More >>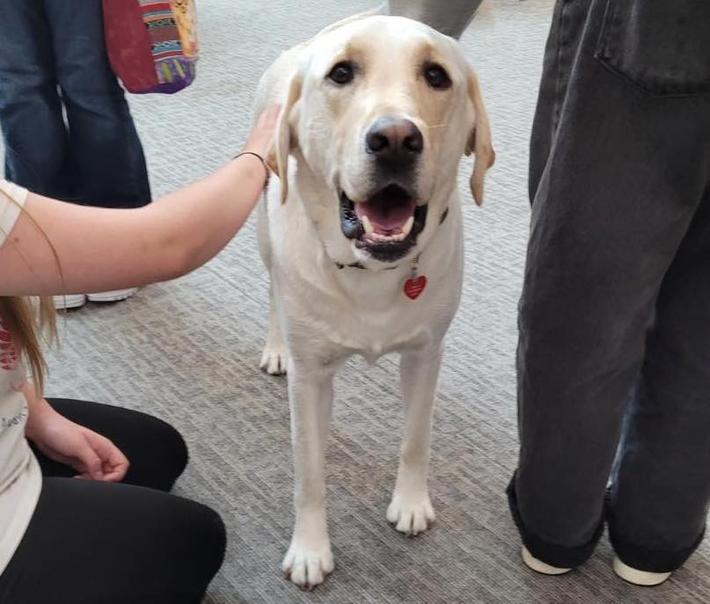 Pups on Campus
Traverse City West Senior High has brought on a very good boy as their newest staff member for the 2023-24 school year. Me...
Read More >>