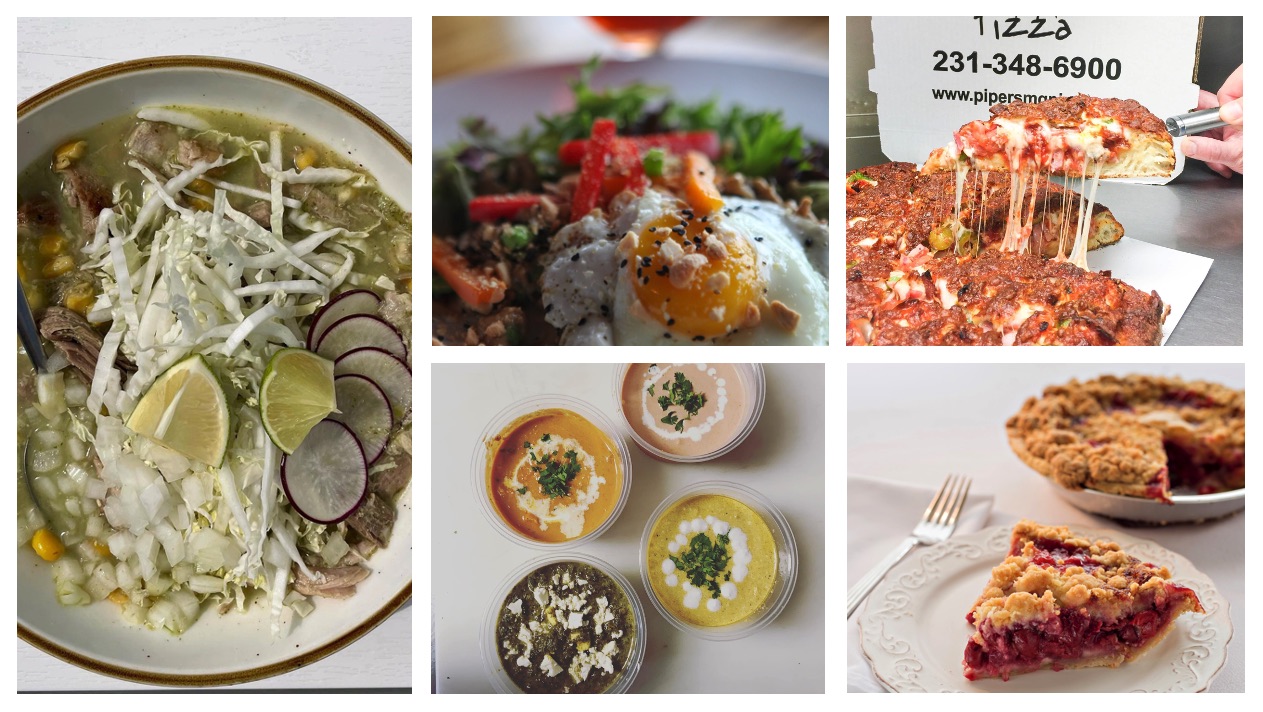 Northern Michigan's Most Iconic Eats, 2023 Edition
Legendary dishes to put on your must-eat list
There was a time when finding international cuisine or plant-based menu items in northern Michigan was basically mission impossible. As the area's status as a foodie destination has evolved, though, the selection of restaurants and dishes has diversified substantially. Today, it's easy to find restaurants that suit virtually any diet and that span a huge range of food cultures from around the world.
That diversity of food options was our guiding light for this piece, the fifth installment in our ongoing series spotlighting northern Michigan's most iconic, legendary dishes. The Northern Express team started this journey back in 2018, and has since had the opportunity to explore 19 of our favorite local dishes. We've dined out on burgers and sandwiches, directed your attention to some of the area's best chicken entrees, sipped on the region's finest soups, and debated whether a particularly hearty Bloody Mary counts as a "dish."
What we haven't done much of—until now—is delve into northern Michigan's increasingly adventurous culinary side. With that realization in mind, here are five fishes we think everyone should try—whether they're in your typical wheelhouse or not.
Farm Club: Pozole Verde/Pozole Rojo
Leelanau County
Maybe it's because pozole has traditionally not been easy to find in northern Michigan. Maybe it's the fact that Farm Club only serves it one day per week. Or maybe it's how Farm Club's homegrown ingredients bring about some of the best flavor combinations you'll ever taste.
No matter the reason, the conclusion is the same: Farm Club's pozole verde and pozole rojo are both out-of-this-world dishes.
A quick primer: Pozole is a cross between soup and stew that has a long history in Mexican culture and cuisine. The dish is made with hominy, which is field corn that has been processed through a time-intensive process called nixtamalization. That process increases nutritional value and improves flavor and aroma, among other benefits. Hominy, plus a chile pepper broth, forms the basis of pozole, though the dish is also served with meat, other vegetables, herbs, and additional ingredients to round out the heartiness and flavor profile.
Three main varieties of pozole exist: green (verde), red (rojo), and white (blanco). Farm Club serves two of those—verde and rojo—on a rotating basis throughout the year. The pozole verde is made with all fresh ingredients, including sorrel, poblano, and jalapeño peppers, fresh cilantro, onion, and garlic, as well as with pork. The pozole rojo, meanwhile, is made largely from dried components—particularly a mix of dried chiles, including guajillo, Fresno, and New Mexico chiles—and is served with chicken.
Nic Theisen, who co-owns Farm Club, says he was inspired to bring pozole to the Farm Club menu after extensive travels in Mexico led him to fall in love with it.
"My wife, Sara, and I spend a lot of time in Mexico," Theisen explains. "We've bike-toured all over, I've been to all 32 states, and I speak Spanish fluently. I've also really developed a sincere love for the land and farming and for the food and people. Pozole, in particular, always struck me. It was always intriguing to me how the corn was prepared, because it's not something you see much here in the States."
That corn preparation, Theisen notes, is quite laborious and time-consuming—which, in Mexico, means the dish "is generally considered a celebratory food" for special occasions. At Farm Club, the preparation challenges mean pozole is only served one day a week, as a Thursday special. And since ingredient availability varies throughout the year, Farm Club has a half-year rotation for pozole nights. In the summer and fall, when fresh chiles are readily available from Loma Farm (which the Theisens also own), pozole verde hits the menu. In the winter and spring, when those fresh ingredients run low, the Farm Club team reaches into their stores of dried chiles to whip up pozole rojo.
Theisen says customers tend to be pretty evenly split on which pozole they prefer. Some lean toward the "thicker" texture and "fresh, grassy flavor" of the pozole verde. Others prefer the "frothier" pozole rojo, with its "toastier" and "more concentrated" flavors. But both dishes are wildly popular: Farm Club regulars come out every Thursday for pozole night, with the dish selling out every week. That's what we call legendary.
Stormcloud Brewing Company: Grain Bowl
Frankfort
For a long time, being a vegan (or even a vegetarian) in northern Michigan wasn't easy. For proof, just look at Northern Express's past iconic eats selections. Decadent burgers and steaks? Cheesy soups? Meaty pizzas? Chicken pot pies and steak pasties? All super yummy, no doubt, but not exactly geared toward our veggie-eating readers.
Fortunately, plant-based options have been on the rise in northern Michigan over the past few years, with restaurants putting real effort and creativity into developing that side of their menu. This year, we knew we had to represent this growing (and delicious!) side of northern Michigan's food scene, and that led us to Stormcloud Brewing Company's sublime grain bowl.
According to Stormcloud co-owner Rick Schmitt, the brewery has been on a mission since 2013 to offer a varied and well-rounded menu with something for every customer, including those who shy away from the meat-heavy, dairy-rich dishes often found on brewpub menus.
"We knew from the beginning the we wanted to strive to provide vegetarian options made with locally-sourced ingredients," Schmitt says. "And right around that time, there was a bit of a movement where restaurants like ours were seeing more and more requests for true vegan alternatives. So we experimented with several things, and through a series of test kitchens and trial and error, we eventually landed on this ancient grains grain bowl."
The grain bowl is hearty, flavorful, and beautiful to look at, combining kale, red rice, red quinoa, black barley, edamame, cremini mushrooms, sesame seeds, almonds, bell pepper, mixed greens, and tahini dressing. (Be sure to pair it with one of Stormcloud's Belgian-inspired brews—in this case, the team specifically recommends the Whiled Away IPA.)
The dish isn't just for vegans and vegetarians. While Schmitt says roughly 20 percent of Stormcloud's clientele comes in looking for something that fits into those categories, he notes that the grain bowl regularly catches the eye of other types of customers as well. Sometimes, it's folks who don't consider themselves vegan but are looking for something a bit healthier than typical pub fare. Other times, customers will take advantage of the add-on protein options that Stormcloud offers for the grain bowl—chicken, bacon, or a fried egg—to un-veganize it.
Between all those groups, the grain bowl has become the type of signature dish that will likely always stay on the menu.
"We only added the grain bowl to the menu probably around 2019, but it's been a staple ever since," Schmitt says. "We have a lot of regular customers who always come in for the same thing, and there are a lot of regular customers that come in just to get the grain bowl."
NJ's Grocery: Chicken Tikka Masala with Homemade Naan
Lake Leelanau
Speaking of food options that have historically been difficult to find in northern Michigan, Indian food has never exactly been one of the core cuisine categories for the region.
Thank goodness, then, for NJ's Grocery, which is arguably the best-kept secret in local dining. At this little independent grocery store in Lake Leelanau, you can find a rich variety of authentic and tasty Indian dishes, prepared daily and conveniently packaged for grab-and-go enjoyment. Plus, the prices are so reasonable that you can buy dinner for the entire family and spend a fraction of what you would at a sit-down restaurant. What's not to love?
The store is owned and run by a group of siblings who were born and raised in India. One of the siblings, Sam Chugh, manages the store. Another, Rosie Chugh, is the chef behind India's Kitchen, the name for the part of the shop that whips up daily servings of Indian favorites like butter chicken, tandoori chicken, chicken korma, and shahi paneer. Frankly, you can't go wrong with any of the recipes, though we're partial to Rosie's chicken tikka masala, best enjoyed with hot-out-of-the-oven naan bread.
Every day, Rosie takes the skills she learned from her mother while growing up in India and uses them to make from-scratch dishes in the small kitchen at the back of NJ's Grocery. Notably, she works from memory and by feel, using neither recipe cards nor measuring cups. Even more impressive, Rosie does it all as a lifelong vegetarian who has never sampled so much as a bite of meat or fish.
That kind of innate cooking intuition is rare, and it makes NJ's Grocery a must-visit destination if you've ever wondered what authentic, home-cooked food would actually taste like in India.
(You can even learn from Chugh's well-seasoned expertise. NJ's Grocery offers "cookery classes in Indian cuisine" for both individuals and groups. Learn more at njsgrocery.com/indiaskitchen.)
Piper's Mighty Good Pizza: The Monster
Harbor Springs
We know what you're thinking: Does a pizza really belong amidst a series of northern Michigan's more adventurous dishes? If you've ever been to Piper's Mighty Good Pizza in Harbor Springs, though, then you already know the answer is yes. This award-winning pizzeria makes some of the most out-there pizza pies you will ever find on a menu.
Just how unusual are the pizzas at Piper's? Well, get a load of the Krab Rangoon Pizza, described on the restaurant's website as: "Made with our own krab and cream cheese dip, mozzarella, sesame seed crust. Topped with wontons, chives, a drizzle of sweet and sour sauce, and a fortune cookie on the side." How weird and wonderful is that?
Piper's also makes a "Chicken Cordon Bleu" pizza, a popular pie called "Brie's Pizza" that uses spinach-artichoke dip as the sauce, and monthly specials like April's "Ballparker," a baseball-themed pizza made with a "cheesy-chili mix," mozzarella and cheddar cheese, Polish sausage, fresh onions, and mustard; it's like a loaded ballpark hot dog in the form of a pizza.
Our favorite Piper's pizza—and the restaurant's most (in)famous offering, according to founder and owner Doug Piper—is The Monster, a decadent one-size-fits-all pizza that weighs in at six pounds. Toppings include marinara sauce, pepperoni, ham, onions, green peppers, green olives, mushrooms, tomatoes, bacon, and a double helping of cheese. Add an extra thick crust—essential to make sure the pizza can support all those toppings—and you have a dish truly worthy of the name it was given.
"It's so thick that we have to run it through the oven twice to make sure that all that dough is cooked," Piper says with a laugh. "We like to challenge customers, as in, 'Bet that the two of you can't finish it!' Because usually, it takes three or four guys to finish it. I've never seen anyone eat more than three pieces at once."
In other words? If you're really, really hungry—we're talking "just ran a marathon and need to catch up on calories" hungry—you really can't do better in northern Michigan than The Monster.
Grand Traverse Pie Company: Cherry Crumb Pie
Traverse City
Let's round this year's list out with a bit of comfort food—and with a dish that we can't believe we haven't spotlighted already.
There might not be a single more "iconic" dish in northern Michigan than Grand Traverse Pie Company's cherry crumb pie. From the National Cherry Festival to the baked goods department at Meijer, this pie is everywhere—and for good reason.
These days, the cherry crumb pie is the signature cherry pie of the Cherry Capital of the World. It wasn't always this way, though, and Mike and Denise Busley—the founders and owners of Grand Traverse Pie Company—weren't always pie people.
As Mike tells the story, the Busleys were living and working in California in the 1990s—him in the defense industry, her in medical sales—when they fell in love with a San Diego pie shop called the Julian Pie Company. They adored the pie so much that the Busleys decided to give up their careers, move to Michigan, and start a similar pie company right here in Traverse City. First, though, they needed to address one issue with their plan: They didn't actually know anything about making pie.
Mike ended up connecting with Liz Smothers, the owner of the family-run Julian Pie Co., who agreed to provide a crash-course in running a pie business. Smothers assisted with the Busleys' business plan, shared a few recipes, provided in-the-kitchen pie prep training, and even flew to Traverse City to help Mike and Denise get Grand Traverse Pie Company off the ground in July 1996.
Among the pearls of wisdom that Smothers shared with the Busleys was this: Making a good cherry crumb pie is virtually impossible.
"She never made cherry crumb pie," Mike tells Northern Express. "She'd made apple crumb pie, and a few other varieties, but never a cherry crumb, because she was convinced that cherries are too juicy and it wouldn't work. And heck, I'd never made a single pie before I met Liz, so who am I to argue with her?"
So when Grand Traverse Pie Co. first opened its doors, the pie that would eventually become its top seller wasn't even on the menu. "We had a cherry pastry pie instead," Mike says.
That cherry pastry pie was and is a robust seller. Unfortunately, it wasn't something the Busleys could sell at the Cherry Festival. Back in those days, Sara Lee had an exclusive right to sell cherry pie at the Cherry Festival, which meant that Grand Traverse Pie needed to come up with an innovative plan if it wanted to take advantage of that (very lucrative) event opportunity. On the suggestion of his mother—who was at the time serving as bookkeeper for the business—Mike decided to give cherry crumb pie a shot.
"And lo and behold, it worked," he says.
The exclusivity agreement with Sara Lee eventually went away, and today, it's possible to sample cherry pies from a variety of different makers down at the Cherry Festival grounds each summer. Grand Traverse Pie Company's Cherry Crumb Pie is the festival's signature pie, though, as well as the calling card for the company that made it. Simply put, this pie tastes like summer (though we're perfectly willing to eat it all year round).
Trending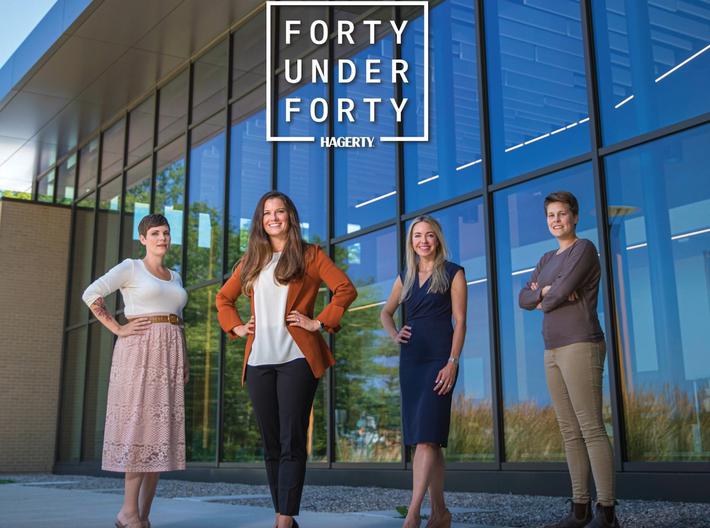 Nominations Now Open for the Hagerty/TCBN 40Under40
For 17 years, the Traverse City Business News, sister publication to Northern Express, has been celebrating the young move...
Read More >>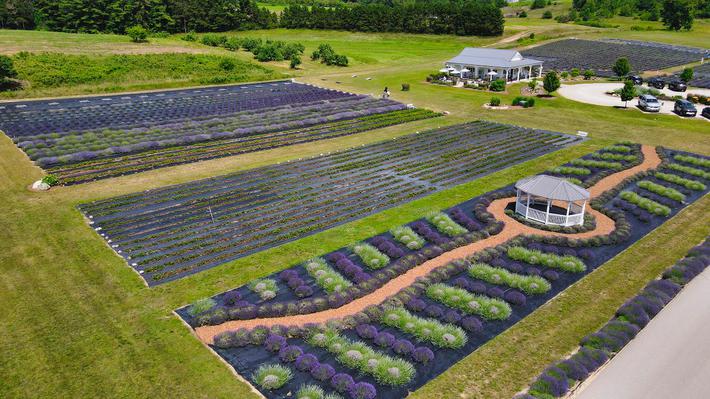 A Secret Garden
Sshh! This one is for your eyes only. The Secret Garden at Brys Estate has opened for the season, and it's time to c...
Read More >>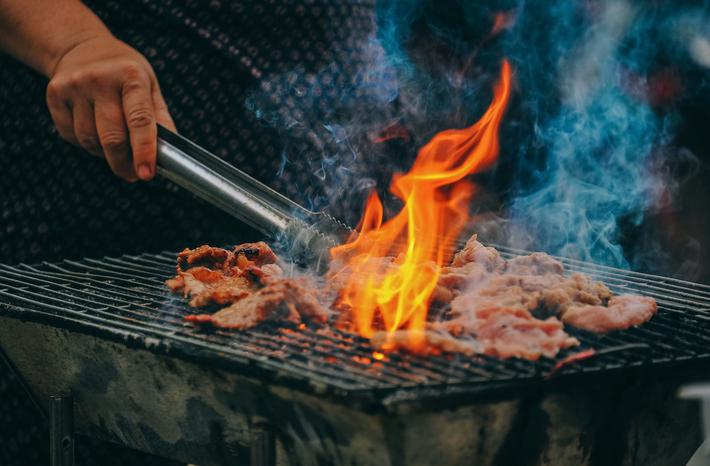 What's Cooking at Shady Lane
Celebrate your dad at Shady Lane Cellars' Father's Day Cookout. Offering a brat and Gruner Veltliner pairing f...
Read More >>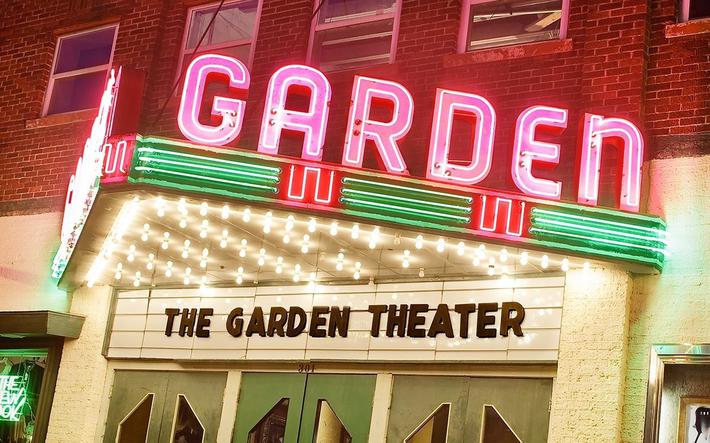 48 Hours in Frankfort
Roll the cameras—the Frankfort48 Film Contest is full of action this weekend! The contest is the trial grounds for t...
Read More >>