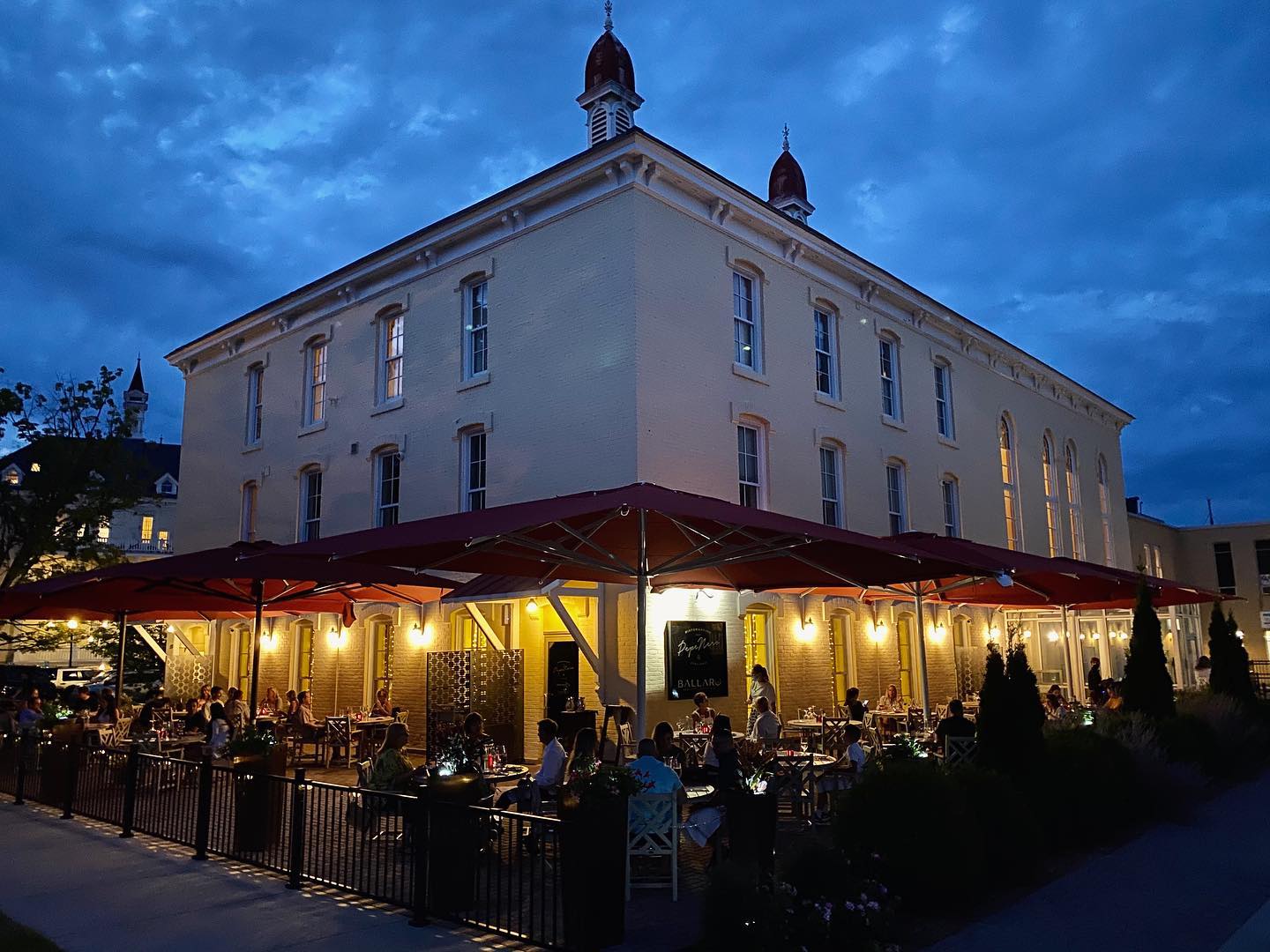 Old World Romance
Fall in love (with the food) at PepeNero
Giorgio Lo Greco leans back in his chair smiling slightly, stirs his espresso, and shares a love story.
"My wife Monica and I met on Feb. 14, Valentine's Day, 18 years ago when we were both crew members on a cruise ship," recalls the chef/owner of PepeNero, one of the most authentic Italian restaurants in northern Michigan. "We've been married 15 years."
If you're looking for a spot to share a romantic Valentine's Day dinner of your own, it would be hard to beat PepeNero, where genuine Italian products—with an emphasis on Sicilian flavors—are the undeniable stars.
A Taste of Home
The restaurant's inspiration comes from Lo Greco's memories of his mother, grandmother, aunts, and uncle back in Bagheria, Sicily, home of so many culinary traditions. As a boy, Lo Greco worked in his uncle's eatery, Trattoria Don Ciccio, and later in Palermo, a city noted for its vibrant food culture. Sicilian cuisine, very similar to Italian, also has Greek, Spanish, French, and Arab influences.
Lo Greco has brought all those traditions and blended them with new knowledge and techniques in PepeNero, which turns 10 years old in July. The restaurant's name means "black pepper" and was chosen a decade ago by a committee of friends and family for its simplicity.
"I promise to serve good, simple, and thought out-dishes," Lo Greco says. "Freshness and quality of ingredients speak for themselves; the only thing I add is memory and my passion for food. I try to include memories from my home in Bagheria, Sicily, in every single dish."
A perfect example of that sentiment is in PepeNero's most popular dish, Spiedini Don Ciccio with house sausage. This flavorful meal pays tribute to Lo Greco's 86-year-old Uncle Ciccio, who still runs his trattoria daily and is "pretty well known in Sicily," according to his proud nephew. The dish features imperial Wagyu top sirloin roll, pine nuts, pancetta, mozzarella, raisins, and peewee potatoes.
Like its dishes, the vibe of the restaurant is comfortable and promises cuisine that is packed with flavor and old-country goodness. It seats 120 in the spacious dining area, plus another 30 outside when the weather improves.
An impressive assortment of 260 wines (dominated by Italian choices, of course) will complement any of the entrees. (Lo Greco has nothing against Michigan, California, or French wines, but this is an Italian trattoria.)
A Romantic Night Out
Many guests have made PepeNero their go-to place for making memories. And they make the trip from across Michigan and beyond, such as Wisconsin, Illinois, and across the Midwest.
"They come here for their special events, birthdays, anniversaries, and others," notes Lo Greco. "They may only come once or twice a year, but they always say they love our place. We take good care of them, treat them like family."
A romantic dinner for two could start with an antipasti of Tagliere Italiano, a selection of Italian salamis, formaggi, and other accompaniments perfectly designed for a couple to share. That's followed by a colorful salad of Prosciutto Di Parma and preserved figs aboard a bed of baby greens, almonds, and Parmigiano Reggiano, all drizzled with aged balsamic dressing.
One of the most satisfying and popular pasta dishes is the Pappardelle, a flat pasta cut into broad ribbons and topped with a slowly-braised baby back ribs ragu, cream, and pomodoro sauce.
For a vegetarian palate, try the Cannelloni with spinach, ricotta, and mozzarella filling bathed in a flavorful tomato sauce. And all of the pasta dishes, except for the stuffed Cannelloni, can be substituted with gluten-free gnocchi.
Other entree choices include a Black Angus Filet served with a nebbiolo sauce, potatoes puree, and wild mushrooms; Otto Chicken served with polenta and black truffle and foie gras sauce; and a Pork Tenderloin (from Snake River farm) served with an apple parsnip puree, seasonal vegetables, and a sage brandy demi-glaze.
With more than 90 percent of the meals made with ingredients from the old country, PepeNero's menu is real-deal Italian fare. "Eat here with us and it's like eating in Palermo, but you save $1,500 by not flying there," says Lo Greco with a laugh.
"Even though you're not in Italy, maybe not even Italian, our PepeNero team will work to make you feel that way," he continues. "With this simple thought in mind, we invite you to join us and become part of our family."
Find PepeNero at 700 Cottageview Drive in Traverse City. (231) 929-1960, pepenerotc.com. They're open Tuesday-Thursday 4:30pm to 9pm, Friday and Saturday 4:30pm to 10pm. Closed Sunday and Monday.
Trending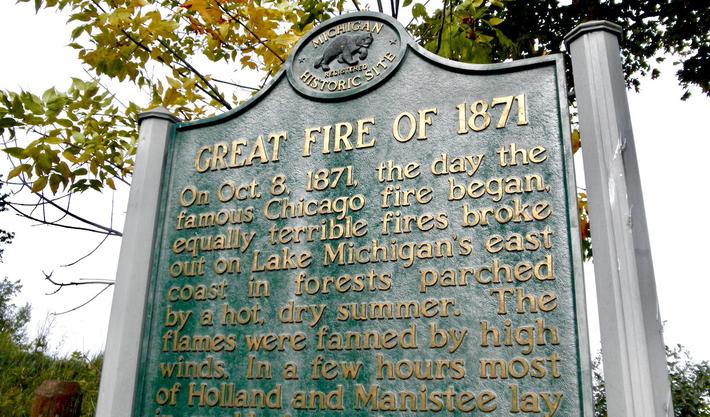 Histories and Mysteries: The Great Michigan Fire
Every schoolchild knows the tale of how Mrs. O'Leary's cow (supposedly) kicked over a lantern in a Chicago bar...
Read More >>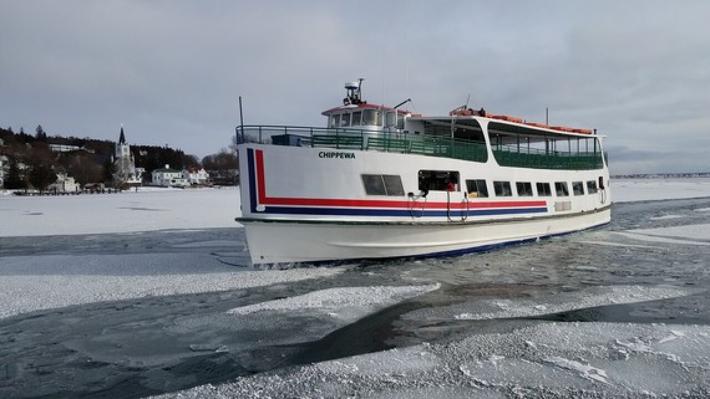 Electric Ferry Service
Mackinac Island ferries cruise back and forth across the Straits dozens of times per day in the high season, carrying as m...
Read More >>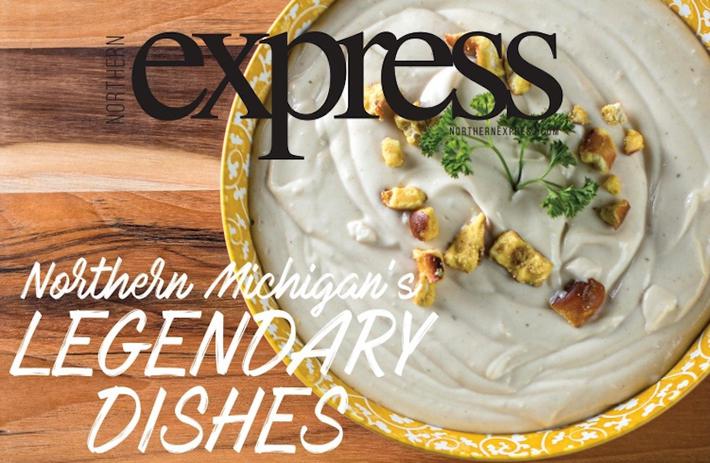 What's Your Favorite Meal in NoMi?
Northern Express is gearing up for our Spring Restaurant Guide, and that means it's time to feature five more amazin...
Read More >>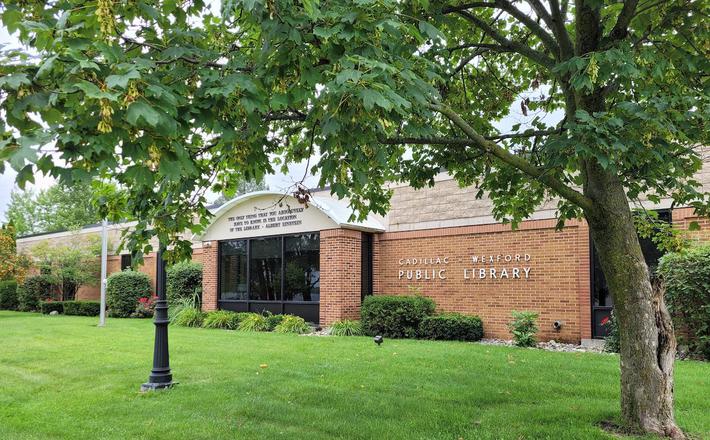 An Indiana Jones Adventure
It's our Histories & Mysteries issue, and what could bring those two things together more perfectly than an Indi...
Read More >>