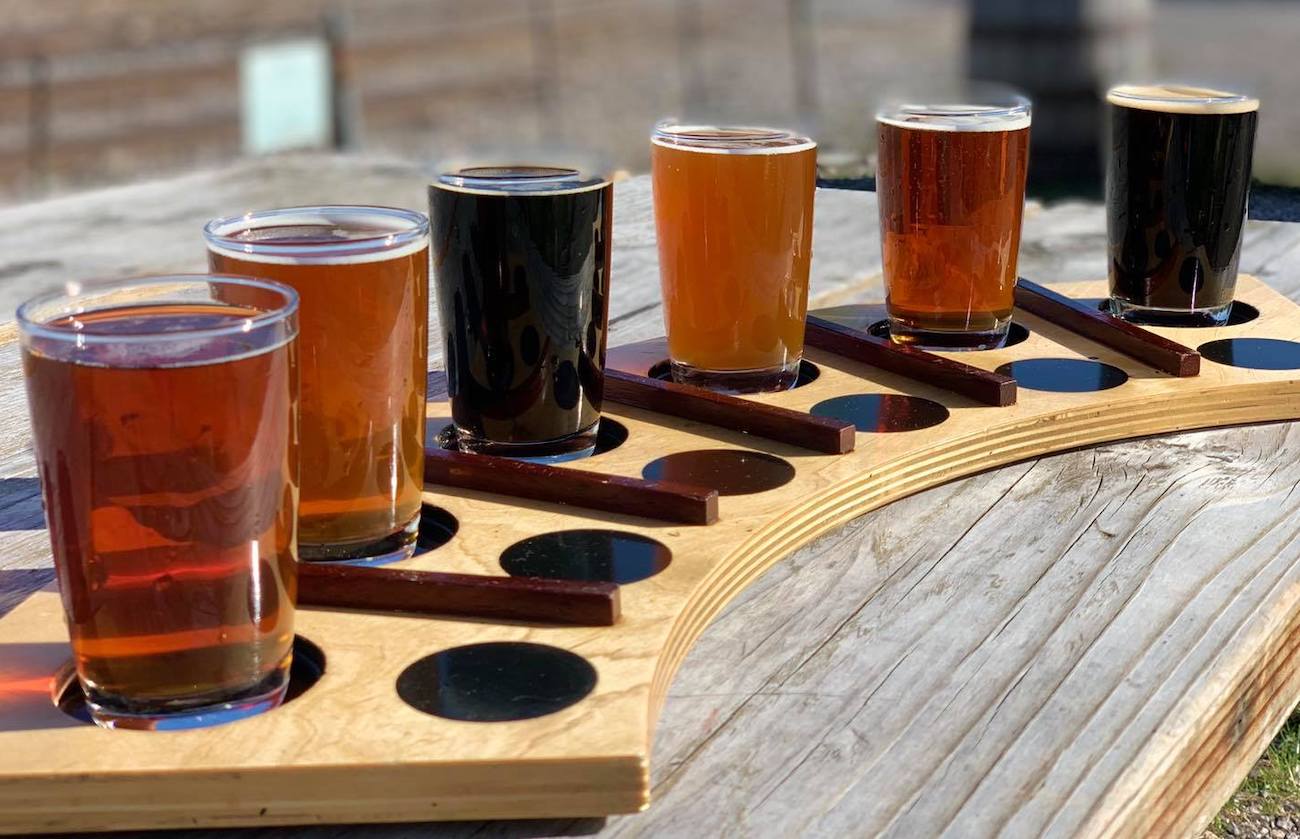 On Tap in the World of Craft Beer: Trends, Challenges, and Opportunities at Local Breweries
For years, craft beer was a niche—an emerging segment of a global industry that showed significant potential for disruption. Now, according to the Brewers Association, craft beer accounts for nearly 27 percent of the $100 billion United States beer market. What was once the exception on restaurant menus and bar tap lists has, in many cases, become the norm. The special suds get their own extensive aisle at the grocery store, and there's still nowhere near enough space for all the different breweries competing to get their products out there.
So what does a maturing market mean for the craft breweries themselves? To find out, Northern Express convened a panel of three local craft beer leaders—Scott Newman Bale, CEO of Short's Brewing Company; Russell Springsteen, founder and owner of Right Brain Brewery; and Brian Confer, brewer and co-owner of Stormcloud Brewing—to talk trends, challenges, and opportunities. Here's what we learned.
TREND: Non-beer beverages are a key avenue of innovation—but can also be flash-in-the-pan fads.
One logical assumption about craft beer's maturation is that a more settled market would leave less room for innovation. For his part, Newman-Bale pushes back against this notion: Innovation, he says, is alive and well in the world of craft brewing—even if it's often taking the form of non-beer beverages.
"I think the speed of innovation has actually increased," Newman-Bale says. "Breweries have certainly matured, and it's hard to come up with new things that have not been commonly done, but there is also a whole new world of alternative drinks, like seltzers."
Springsteen concurs, noting that Right Brain is currently exploring a variety of beer alternatives as potential growth routes. "We are looking to develop non-alcoholic beverages, mainly soda pops," he says. Next up on that front is a cherry-flavored soda, called Cherry Brain Pop, which should launch next spring. "We are also trying to develop an energy drink and are considering flavored water," Springsteen added. "We just don't have enough bodies to aggressively develop new products."
Therein lies one of the big challenges of innovation and trend-chasing for breweries: Being agile requires staff resources, and craft breweries need workers as much as any other type of business these days. In that respect, Newman-Bale says quicker innovation cycles can actually be more of a curse than a blessing. "I would say that innovation trends used to follow a three-to-five-year cycle," he says. "Now, it's one or two years, which creates extreme issues for breweries, distributors, and retailers who need to plan ahead."
There's also evidence to suggest that big new trends won't always stick around, especially in the alternative beverage space. The cautionary tale there is the hard seltzer market, which exploded in popularity in the late 2010s, but which has also declined 5.5 percent in the last year alone, per NielsenIQ.
"Seltzers are fading very fast, especially in the smaller brands," Newman-Bale tells Northern Express. Short's was briefly one of those smaller players, having launched the Beaches seltzer brand in 2019. "We exited that market early in the year," Newman-Bale adds.
One newly-ascendent trend is ready-to-drink cocktails, which saw sales growth of 42.3 percent last year. But is that avenue a here-to-stay trend, or is it another fad?
"Currently, ready-to-drink cocktails are putting a ding on beer sales," Springsteen says. "But at the same time, seltzers are flattening out and don't appear to have the legs they did three years ago."
Another increasingly popular lane is non-alcoholic hop water. This past summer, Short's partnered with bluegrass superstar (and Michigan native) Billy Strings to release Thirst Mutilator, a hop water named after one of Strings' songs. That product, Newman-Bale says, is "doing very well in its initial launch" and will likely become a Short's staple. "We also have looked at fermented teas, lemonade, and canned wine or mixed wine drinks," Newman-Bale adds.
For its part, Stormcloud is avoiding the chaos of the non-beer market by sticking to its roots.
"I've got friends in the industry making some very good seltzers and hop waters," says Confer. "But at Stormcloud, we've chosen to keep our focus on where we're strongest: traditionally-minded ales."
TREND: IPAs remain dominant.
Craft beer is home to a long list of beer styles you're unlikely to find from most commercial beer producers, from imperial stouts to scotch ales to sours. But the epicenter of the craft beer world remains the India Pale Ale (IPA).
"IPA styles still rule," Springsteen says, noting that two of Right Brain's next big moves are centered around this hop-centric craft beer favorite. First up, a newer Right Brain beer—the pub favorite Free Play IPA—will make its debut in cans next spring. Second, the brewery will make further forays into jumbo-sized 19.2-ounce single-sell cans next spring, with two IPAs, Free Play and Spiny Norman, leading the way.
Also still on the minds of brewers is the hazy IPA, a style known for a cloudy appearance and a fruitier, less bitter flavor profile than a traditional IPA. That style skyrocketed to popularity around 2017, and has yet to lose its hold on the American craft beer drinker.
"The excitement over hazy IPAs doesn't appear to be diminishing," Confer says. "Our lead brewer, Chris Schnepf, recently brewed Stormcloud's first hazy, called One String Puppet, which utilizes some new products and an experimental yeast strain from Omega Yeast Labs. It was a big hit at the pub."
CHALLENGE: Supply chain challenges have hit craft breweries hard.
If you've noticed price hikes on packaged beer lately, blame the supply chain. For more than a year, breweries struggled to source aluminum cans, and while Newman-Bale, Springsteen, and Confer all say that particular problem has abated, it's only been replaced by other woes.
"Our new issues are with fruit and, to a lesser extent, malt," Newman-Bale says. "Both of these have had supply and quality issues and at a much higher price. Cardboard and shipping prices have also exploded."
"Things are just costing more—doubling in cost, in many cases—and are taking longer to get," Confer adds.
One issue Stormcloud is keeping a close eye on right now? A shortage of carbon dioxide. In beer, CO2 plays numerous critical roles, from delivering the carbonation to preventing oxidation of the beer. A chart shared on social media in August by Brewers Association Chief Economist Bart Watson showed that CO2 price spikes in 2022 were more severe than the increases for any other "brewery input cost," including cans, malt, cardboard, and freight trucking. The issue, if it doesn't get better, could even force breweries to make less beer.
"At our size, we haven't had any difficulties [getting the CO2 we need], but I've heard of larger breweries having to cut back due to smaller allocations," Confer says.
CHALLENGE & OPPORTUNITY: 2023 promises tests and triumphs in equal measure.
A crowded beer market, ongoing supply chain issues, and the need for frequent pivots could all spell trouble ahead for craft breweries in 2023.
In particular, Springsteen and Newman-Bale both point to the distribution of packaged beer as a flagging avenue for revenue and growth. Springsteen says Right Brain's potential for growing its presence on store shelves in the future is largely "flat," while Newman-Bale says distribution "is getting harder and less profitable" due to the fact that breweries "have not been able to significantly pass on rising supply costs to the customer."
"2023 is going to be a very challenging year for brewing," Newman-Bale forecasts, pointing to distribution challenges as a primary reason. "I expect to see multiple breweries close or change their business model."
But it's not all bad news. "Any challenging environment brings opportunity," Newman-Bale says. "At Short's, we will be working to focus on what we have fun doing rather than what just sells beer. Mainly, this approach will be a shift back to the 'power of smallness,' by creating experiences that we can share in with the consumer. One significant change to operations is the hopeful addition of an outdoor beer garden in Bellaire, across the street from the main Short's pub."
At Right Brain, Springsteen says challenges with distribution have been offset somewhat by 2-3 percent traffic growth at the company's 16th Street location in Traverse City. The brewery is hoping to build upon that growth next year, starting with a 15th anniversary party in February and continuing with another event in April that will spotlight beers made in collaboration with other breweries. Perhaps most notably, Springsteen says Right Brain is working on an expansion of its pub space, which will add a coffee roastery, a pizza parlor, and a whiskey-blending operation to the brewery's existing building. "More details to follow as we navigate final drawings and prepare for construction," Springsteen teases.
Stormcloud, meanwhile, is reveling in the success of its big 2022 debut beer, Sunrunnr, which is a summer seasonal wheat-style ale brewed with a pair of yeast strains not often found in northern Michigan beer. "We're spending the winter fine-tuning that beer on our pilot system and look forward to sending it back to the shelves in 2023," Confer says. "Also, in the spring of 2023, we're releasing a limited-time offering in 12-ounce cans of our 31 Planes, a double IPA that's been a long-standing favorite in our pub."
Trending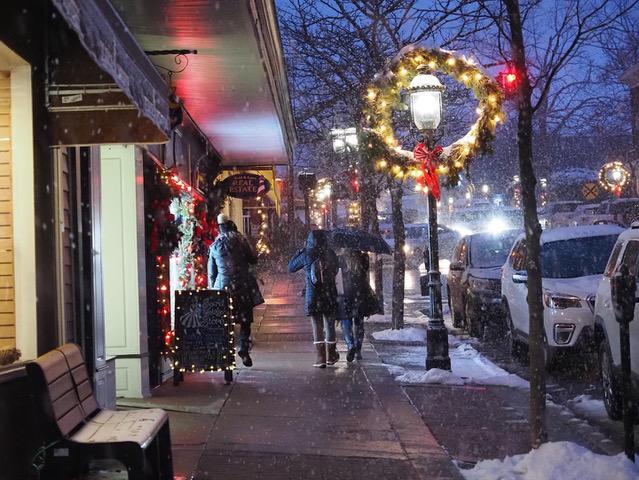 Jump Start Holiday Shopping
Downtown Petoskey hosts their Holiday Open House on Friday, Dec. 2, from 6-9pm as Santa flies into town to light the giant...
Read More >>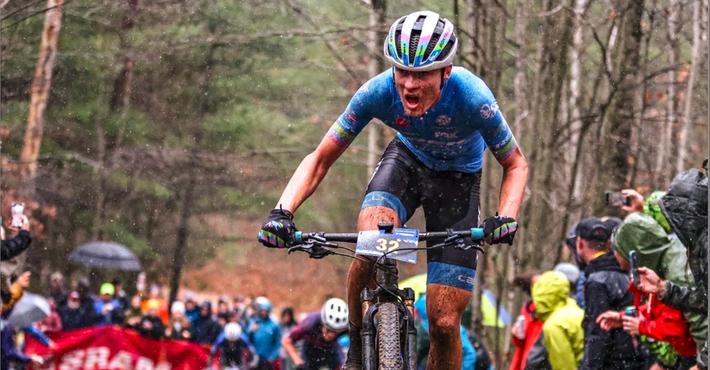 A New Gear
If last week's snow made you think the two-wheeling season is over, think again. Tuesday, Nov. 29, is the official l...
Read More >>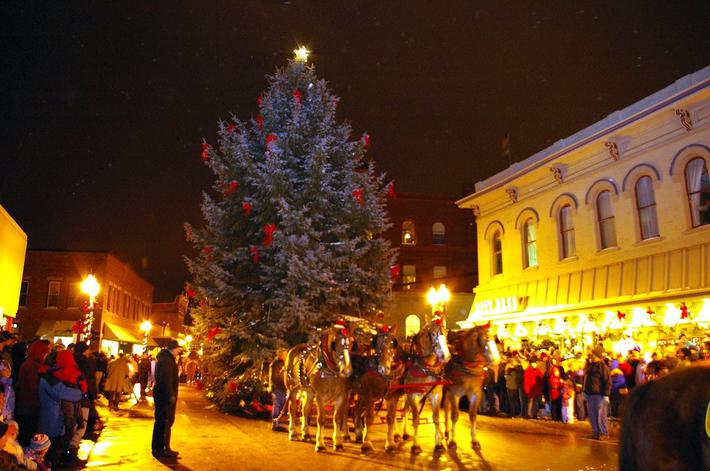 Jingle All the Way to Manistee
The town of Manistee is going into full holiday mode—and going back in time—this weekend. Friday, Dec. 2, the ...
Read More >>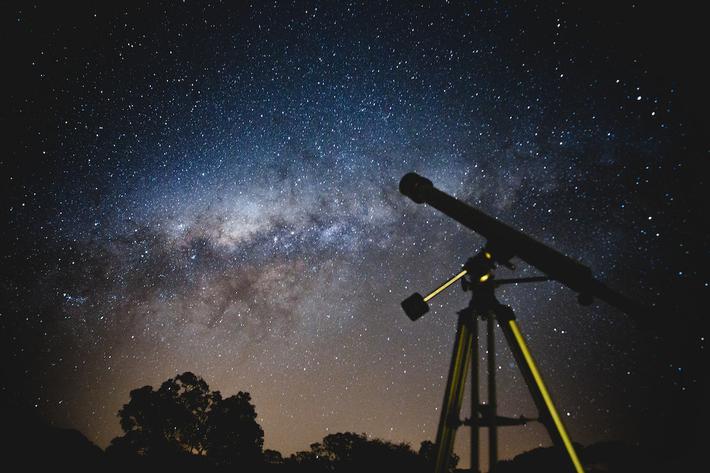 Aim for the Stars
Aliens may walk among us, but this weekend it's our turn to wander through the galaxy. On Saturday, Dec. 3, the Denn...
Read More >>