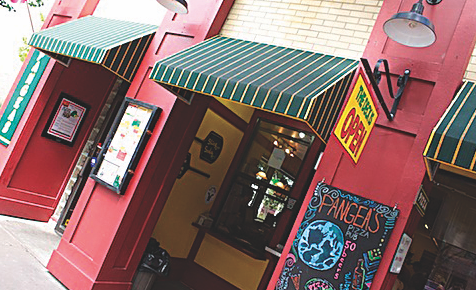 Pangea's: Movin' On Up
The new owner of a popular downtown TC pizza restaurant takes its food — and drink — to new heights.
Take a good look around the narrow, cozy, eclectically adorned interior of Pangea's Pizza Pub in Traverse City next time you stop in for one of their award-winning artisan pizzas. Because by this summer, you might not recognize it.
A major renovation, expansion and branding project now in progress will change the look, size, and configuration of the restaurant inside and out, and even the name and logo. The latter change, which drops the word "Pub," seems on the surface to be a bit incongruous, because although the outdoor rear deck and bar are history (that former space is currently a huge hole in the ground), Pangea's 2.0 will, when completed, accommodate two full bars — one inside, and one on a new rooftop dining deck, both stocked with a greatly increased selection of beers, wines, and spirits, as well as specialty cocktails.
There is, however, a major reason for that minor name tweak, as Traverse City native Chris Mohrhardt, owner of Pangea's since September 2016, explained: "We want to keep the emphasis on the main event. Our hand-tossed artisan pizzas are, and always have been, the heart and soul of this restaurant, and we've made conscious decisions to ensure we never deviate from that."
KEEPING IT FRESH
As any pizza lover would agree, the crust is crucial. Pangea's signature crust is baked in a stone deck pizza oven, which produces the ideal crispy exterior and tender interior. Or are you a Chicago deep-dish fan? The kitchen will do any style of pizza on that type of crust as well.
"We're all about choices," said Mohrhardt. "A pizza is kind of like a canvas for a lot of different flavors, and for us, true to our name — that means incorporating global flavors." The menu is sprinkled with a host of pizzas that take you on a culinary world tour, including Greek (sun-dried tomatoes, feta, spinach, banana peppers and Kalamata olives), Indian Raja veggie (turmeric and coriander, curried chickpeas, ricotta and spinach), or Caribbean jerk (chicken, pineapple, red onion, red and green peppers, and jerk seasoning), while other varieties keep you happily at home in the USA, such as the addictive BBQ chicken pizza (barbecue sauce topped with diced chicken, green and red onions, mozzarella and cheddar cheese) or the ridiculously indulgent cheeseburger and fries pizza (sesame seed crust, ground beef, cheese, tomato, pickle, lettuce and special sauce — and yes, it's topped with fries!).
And as if all that and about a dozen other specialty pizzas weren't enough, guests are welcome to get creative and customize their own pie from a wide variety of sauces, cheeses, meats, veggies, fruits, herbs and flavored crusts (including gluten-free). No matter what the choice, fresh ingredients are a forgone conclusion.

"We make four or five big batches of dough a day — about 40 pounds each," said Mohrhardt. "We also make our own sauce and bring in blocks of mozzarella and shred it ourselves. The same goes for the toppings. If you went into the kitchen, you would see the cooks slicing tomatoes and red onions and peppers and other fresh vegetables daily. All of that means a much better product."
A PERFECT FIT
Father and son team Ed and Chris Girrbach founded Pangea's in 2006 and ran it successfully for 10 years before deciding to turn their full attention to their other enterprise, the Great Lakes Potato Chip Company.
"I had been looking a while for something downtown that would complement my first business [Incredible Mo's, a 35,000 square-food family entertainment center and restaurant in Grawn], and when this place came up for sale, I thought, 'This is just so perfect,'" said Mohrhardt. "It was funny — two years before this opportunity arose, I had sent a note to a friend and said, 'I wonder if Pangea's would ever sell,' and he said, 'Oh, I doubt it.' But it all worked out in the end. The Girrbachs are such an awesome family. We've become great friends with them — and of course, we carry their chips!"
Besides adding the rooftop deck — certain to be a prime drawing card, with unmatched views of Front Street, the Boardman River, West Bay, and the adjacent walkway and park area — Pangea's current construction and renovation project will double seating capacity in the main-level dining room and feature a newly expanded and more efficiently designed kitchen, with two new — and larger — stone deck pizza ovens, which Mohrhardt expects will greatly improve ticket times. He's also happy that he'll be able to comfortably accommodate larger groups of friends or family who want to dine together.
What about staffing, which — especially in summer — has been a major challenge for area restaurants as the market grows? Mohrhardt said Incredible Mo's provides great synergy. "Our busy season out there is October to April, and here it's May to September, so we can offer our cooks, servers and bartenders gainful full-time employment year round. We also have part of our crew coming back from college in the spring. And we were very fortunate back in 2016 that the whole Pangea's staff stayed with the transition. We've got great people who have been here several years already, and they execute really well in the kitchen."
CALCULATING SUCCESS AND SOCIAL RESPONSIBILITY
While he doesn't have a culinary background, Mohrhardt is a serious food lover and has solid professional cred: a business degree from the University of Michigan; seven years with James Hardie Building Products in Connecticut and California, specializing in marketing and sales; and the past five years running Incredible Mo's. He met his wife in California, and after their first son was born, they decided to move back to his hometown.

"That's when I started Incredible Mo's, and my corporate background was really helpful in starting a small business and working for myself, which was where my heart really was." A self-described "numbers person," he said that when he looks at the food business, it all comes down to percentages and cost. "I love math, so that's been a natural for me. Having the food cost as well as other business costs under control is a big part of being successful."
Mohrhardt said he can imagine that the renovation and expansion of the restaurant — especially the rooftop deck — will open up the possibility of hosting charitable events from time to time. Big Brothers/Big Sisters and Child and Family Services are two organizations that are particularly close to his heart.

"I also want to look for ways to do something to feed hungry people. We already donate food, but we are also working on incorporating something into our website where we involve customers to help fund projects that fight hunger — whether it's for homeless people or families in need. We have a certain social responsibility that comes with being in business – either you go toward it and see how you can help, or you stand on the sidelines. And we're not about to stand on the sidelines."
So when the twinkling lights are strung up on Pangea's new deck this summer, creating a magical atmosphere, the magic may spread far beyond the camaraderie of enjoying great food and drink with friends and family, illuminating the way to sharing the goodwill and bounty.
Pangea's is located at 135 East Front St. in Traverse City. Winter hours: 11am–9pm Monday through Thursday, 11am-10pm Friday and Saturday, and 12pm-9pm Sunday. Take out and delivery available. (231) 946-9800, www.pangeaspizza.com, or check them out on Facebook (PangeasTC).
NO PIZZA?
NO PROBLEM!
Maybe you don't like pizza (really?), or maybe you're just in the mood for something else. Well, Pangea's offers a whole menu page of choices for you, too. A few teasers:
• Parmesan garlic fries (with artichoke truffle dip)
• Irish egg rolls (corned beef, sauerkraut, Swiss cheese, thousand island dressing)
• Antipasto salad (prosciutto, salami, romaine, tomatoes, green peppers, pepperoncini, mozzarella, black olives, house-made Italian dressing)
• Traditional or boneless wings (BBQ, dry rub, buffalo, teriyaki or Parmesan garlic)
• Handcrafted burger (cooked to order, toasted bun with lettuce, tomato and choice of add-ons)


WHERE'S PANGEA?
HINT: NOWHERE
Well, that's not quite right. Actually, it's all over the place. Confusing? Not really. According to certain scientific evidence (published by, among others, the United States Geological Survey), about 300 million years ago there was a supercontinent named Pangea. It eventually broke up into several landmasses that make up many of the continents we know today.
Trending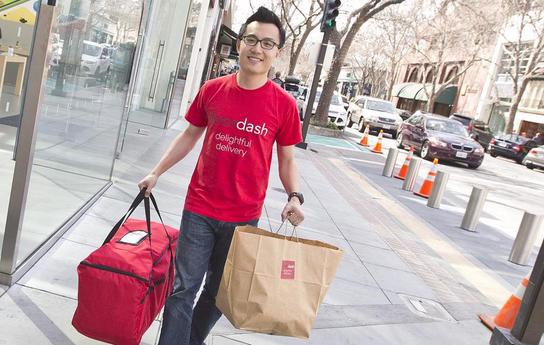 Could Delivery Save NoMi Eateries?
What was once the exclusive province of pizza and sandwich joints has become a means for some restaurants to thrive. But e...
Read More >>
What You Are Voting For?
After voting straight Republican for 36 years, from 1971 through 2007, I have been an Independent since 2008, studying and...
Read More >>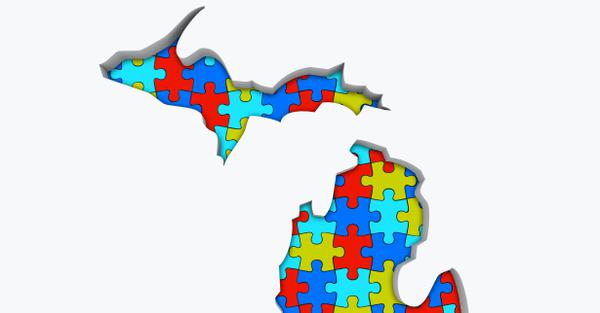 The Democracy Lottery
Mary Burget, a retired Northwest Michigan College math instructor, thought her math skills might be useful in redrawing Mi...
Read More >>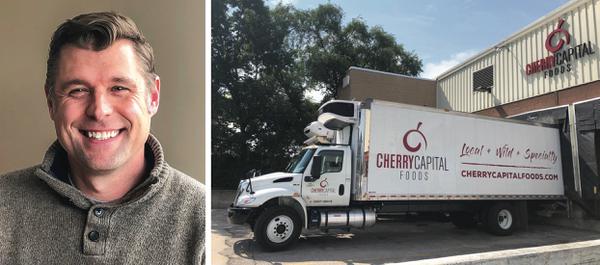 Forged In Fire
As the new managing director for Traverse City's Tamarack Holdings, Michael Lahti is helping to lead a company that ...
Read More >>
↑