Park Street Café
A good thing in a small package.
Just in time for the holidays, this package could be exactly what you've been wishing for. Wrapped up right now in festive garland and lights, the cozy Park Street Café is a welcome oasis for gourmet coffee drinks and high-quality breakfast and lunch offerings – and it's conveniently located right outside the west entrance of the Hardy Parking Garage, within steps of Traverse City's main Front Street business district.

Are you headed downtown sometime soon for a busy day of Christmas shopping? Park in the adjacent garage and then fortify yourself with breakfast at the Park Street Café before starting your quest. Or do you work downtown and need a jolt of caffeine and a pastry to get you started in the morning, or maybe a quick bite of something fresh and delicious during your (much-too-short) lunchtime to get you through the rest of your day? Choose from the grab-and-go options in the café's deli case or call in an order for pickup or delivery. Maybe you're spending the day in the city with your children or grandchildren and hoping to find a kid-friendly place for a snack or a meal that suits both your taste and theirs? You're in the right place here, too. The Park Street Café might be small, but what it delivers in quality and service is substantial.

MARATHON WOMEN
Carolyn Weeks and Christine Skibowski are the force behind the Park Street Café. "We're both runners, and we met each other a few years ago training in a group for the Bayshore Marathon," said Skibowski. "We got to chatting — preparing for a marathon, you spend a lot of time together — and by the time the race was over, we had become friends."
Two years ago, Weeks launched Metal Arts & Home Decor on Park Street, and Skibowski started working with her there soon afterward. At the time, there was a candy shop just two doors away in the same building, and the women often discussed how they thought that particular space and location could be better utilized.
"We both felt that there was an untapped market niche in this part of town for a quick service café and coffee shop, albeit one that would focus on quality food and drink," said Skibowski.
Eventually, the two began talking about the possibility of doing something in that direction themselves. And then fate stepped in.
"On a cold winter day this past January," Skibowski recalled, "Carolyn was at her home getting ready to leave on vacation, and I was on my way to work at her store, when I saw a sign on the door of the candy shop that led me to believe they would be closing down soon. So I sent Carolyn a text, basically saying, 'Should we jump on this?' And her answer was an emphatic 'Yes'! It just somehow made sense to us, so we jumped in with both feet, and from January to early August, we went all out to get it up and running."

Indeed, planning and starting the café was another kind of marathon for the duo. But they had barely crossed the finish line and opened the doors to their new venture before they took off again, rallying to support the Traverse City Ironman event on Aug. 25.
"We opened at 4am that day so the competitors would have a place to get something to eat before the race," said Skibowski. "We made sure we had plenty of oatmeal and bananas and other things that we knew would be good for them." Running was on the menu again recently, with a TV broadcast of the New York Marathon shown at the café on Nov. 3.

When Weeks is not at the Park Street Café or Metal Arts Home & Decor, she serves as operations manager of Legacy Financial Services Group in Traverse City, the investment company she co-owns with her husband, Derek. For her part, Skibowski handles medical malpractice coverage for physicians with the Somerset Group. The main office is in Troy, but she is based in Traverse City.
"The restaurant business is new to us," she acknowledged. "Neither of us had any experience in the field when we started, but we're smart business ladies, and we knew we could figure it out."

BACK TO SCHOOL
It was a pretty bold move nevertheless, considering that both women fully intended to stay engaged in their other careers in addition to operating the café. "It has been intense but fun," said Skibowski. "We did a ton of research and organizing ahead of time. We went to barista school in Ann Arbor for a week and learned a lot there, and we solicited all the help and advice we could get from some very qualified people in the food industry. We did a lot of traveling to shows and meeting with chefs, and we worked very hard to learn about sourcing ingredients and finding the best suppliers — even if it was for something as simple as the ham for a ham sandwich. We tested about a dozen kinds to try to find the very best one. We absolutely believe we're above average with all of the products we chose to carry."

Baked goods and pastries — a Park Street Café specialty — are made fresh every morning. "At this time of year, the only people working the kitchen are Carolyn and I and my brother Dan," said Skibowski, "and we rotate shifts on the baking: One of us comes in about an hour and a half before we open [that would be 5:30am] to make what we need for the day. Our muffins — cranberry orange, blueberry, and others, as the mood strikes us — are really good, and we have some phenomenal scones. There's a raisin scone that's just to die for. And we feature three different croissants — plain, dark chocolate twist, and raspberry cream cheese. I also have a recipe for a pumpkin bundt cake that will show up in our bakery case sometime soon." (Note: If you have a favorite bakery item, it's wise to come in early for it; they go fast!)

A fairly large digital menu above the ordering counter can be changed as needed, which is good, because Weeks and Skibowski already have a lot of ideas for new things they want to do. Currently, the most popular item in the breakfast section is the All-American burrito (choice of meat, egg, choice of cheese, potato, and a side of salsa). "We do a lot of avocado toast, too," Skibowski said. A recent breakfast addition that's catching on with customers is the partners' take on poutine (tater tots, scrambled eggs, sausage gravy, and white cheddar cheese curds).

GRAB AND GO – OR STAY AWHILE
The Frenchie (ham, brie, sliced apples, mixed greens, and strawberry fig jam on a white sub bun) is by far the No. 1 sandwich pick in the lunch category, with the Cuban (pulled mojo pork — the mojo sauce is made by Carolyn's husband — plus ham, Genoa salami, Swiss cheese, yellow mustard, and sliced dill pickles on Cuban sweet bread) coming in a close second.
As for salads, the requisite Traverse City cherry chicken salad (grilled chicken, cherries, feta, pecans and mixed greens, served with cherry vinaigrette) and the California Fields salad (turkey, bacon, avocado, heirloom tomatoes and provolone, served on a bed of mixed greens with your choice of dressing) are the biggest sellers. Any salad can also be made as a wrap. The café usually offers at least two house-made soups of the day, too. Recent choices have included vegan minestrone, smoky poblano cheese, pumpkin with apple and bacon, and tomato bisque.

The refrigerated grab-and-go case is stocked every day with items like salads, veggie cups with hummus, grapes and cheese cups, parfaits, and the café's soon-to-be-famous oatmeal bake (with organic fruits and maple syrup), which is cut into squares to make it conveniently portable. Just add yogurt or milk and heat it up at home or at the office. Bottled and canned drinks are available in separate cooler cases, including a huge selection of Red Bull (who knew they made so many varieties?).
"They just added a new one — plum — for Christmas," said Skibowski. "They are hugely popular. Whatever form of caffeine you need, we've got you covered!"
Sandwiches are noticeably absent from the grab-and-go case. The reason: freshness and temperature. "We do a lot of pressed paninis and grilled sandwiches, which we serve warm," Skibowski explained. "But even with cold sandwiches, we prefer to prepare them right when they're ordered for optimum flavor and texture."

The Park Street Café strives to make it easy for downtown business owners and their employees to make the most of their sometimes-limited lunch breaks. "We know people don't want to spend their time waiting in line. They can order breakfast or lunch and pay online, and we'll have their food
ready when they come in to pick it up," said Skibowski. "We've also started delivering within the downtown Traverse City area, and we signed up with GrubHub. There are a lot of options for our customers, and we're working very hard to provide quick service for those who need it."

That said, Weeks and Skibowski are always happy to welcome customers who have time to linger, offering both table and booth seating (even an outdoor patio in summer). And for those who need to answer emails or simply want to sit and read the latest news or sports on their laptops while they sip or dine, free WiFi is available. "The experience of having the café has been great so far," said Skibowski. "The people we've met here have been wonderful. Traverse City is such a special place, and we love being part of the downtown community. We wouldn't want to be anywhere else."

Park Street Café is located at 113 South Park St. in Traverse City. Open Monday through Saturday 7am–4pm, Sunday 8am–2pm. Breakfast is available until 11am on weekdays and all day on weekends. (231) 421-1747, www.parkstreetcafetc.com

COFFEE HAPPY HOUR
The Park Street Café has come up with a novel idea, and one that's sure to attract a loyal following in downtown Traverse City: Every day between 1pm and 3pm, they invite one and all drop in for Coffee Happy Hour. Enjoy any coffee on the menu for $1 off, whether it's a mug of unadulterated hot black coffee, a nitro cold brew, mocha, espresso, red eye, latte, cappuccino, macchiato, Americano or cortado — regular or decaf. With so many choices, your only problem will be deciding what to order. "We chose a local Traverse City roasting company, Mundos, to supply our coffee," said Skibowski. "They buy ethically sourced single-origin coffees from around the world, and they made a special Park Street Café blend just for us, which we also sell here by the bag. We really believe it's some of the best coffee we've ever had."

KIDS' STUFF
As any parent would attest, the names of the items on the Park Street Café's children's menu are spot on: "I don't know" (peanut butter and grape jelly sandwich), "I don't care" (turkey or ham sandwich with American cheese), "Whatever" (mac'n'cheese), "I need a nap" (basic grilled cheese) and "I don't want breakfast" (scrambled egg, a slice of bacon and toast) make it more interesting for kids to pick what they want, and getting caught up in the fun, they might actually eat what they order!
Trending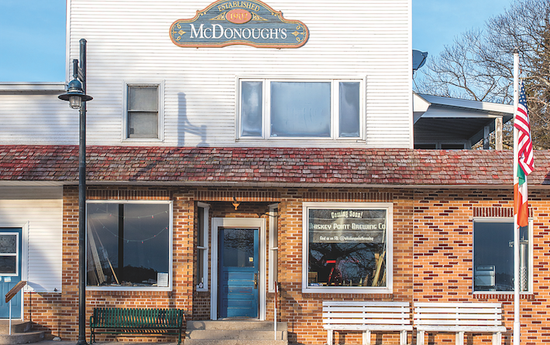 Welcome to Michigan's Most Remote Brewery
After years of planning and honing his beer-making skills, this spring, Patrick McGinnity plans to open Beaver Island&rsqu...
Read More >>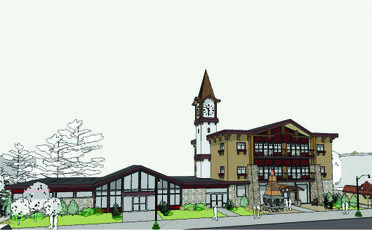 Gaylord: A boomtown Up North
Gaylord native Gary Scott had moved to Indiana, where he and some partners started a business to invest in distressed prop...
Read More >>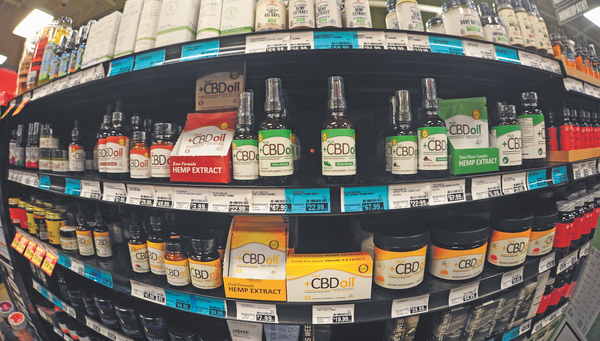 CBD Laws: Dazed and Confused
The sign outside of Family Video in Kalkaska lets drivers know the store has more than just movies. The sign reads: &...
Read More >>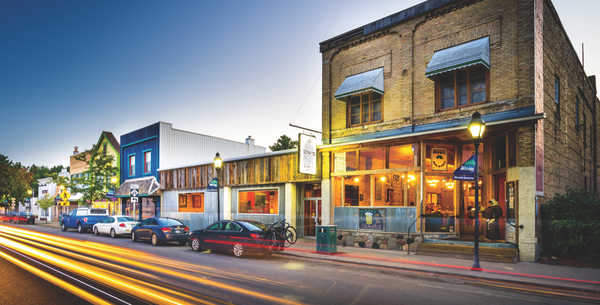 Small Up North Towns on the Rise
Spotlight on Bellaire (pictured)Seems Traverse City isn't the only place in the region making those "Best...
Read More >>
↑