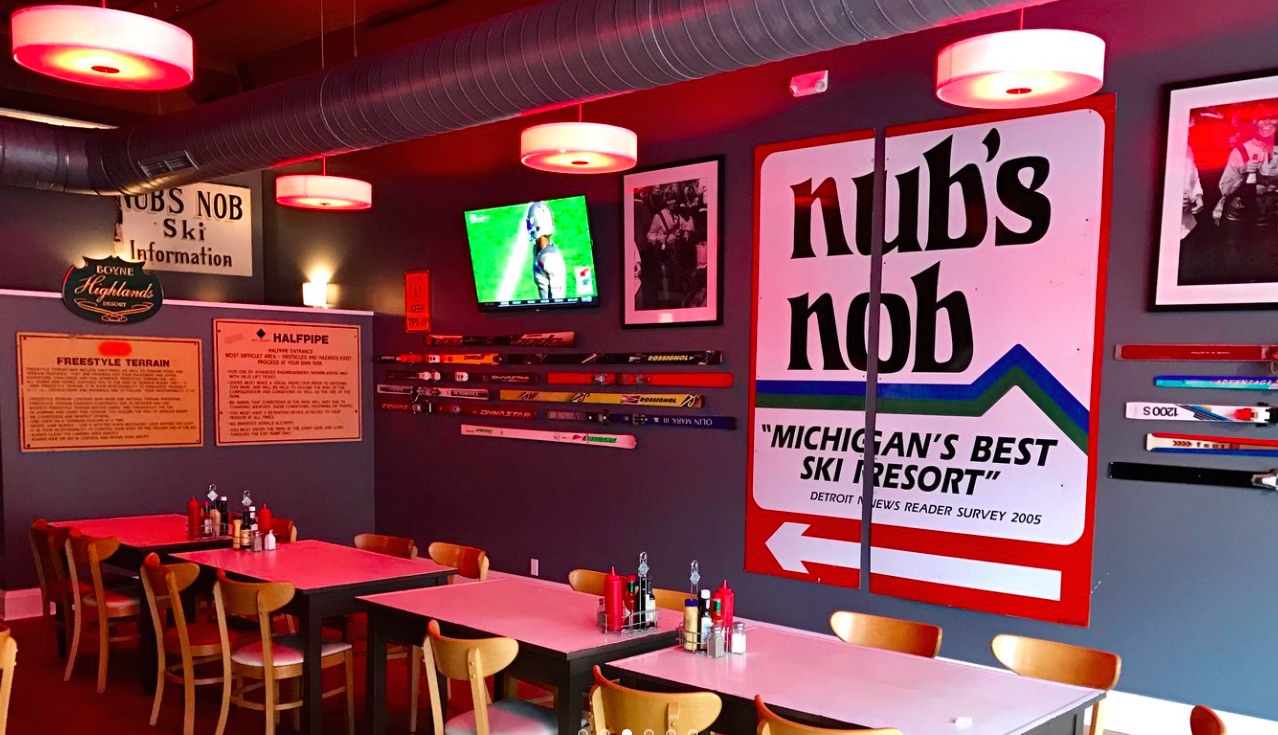 Pierson's Grille Opens In Harbor Springs
Juilleret's, a classic soda fountain and favored summer destination in downtown Harbor Springs, was open for 112 years before it closed in 2007, to sit vacant for several years. The building was purchased and updated by two ambitious local residents, Andrew and Martha Bowman, who valued its history and decided to wait for just the right fit for the downtown Harbor Springs scene, a mix of longstanding businesses, classic buildings and new growth.
Now Pierson's Grille and Spirits is making a bid to leave its mark in the legendary location with a new operation aimed at family–friendly fun and good food. Pierson's was originally located at the base of Boyne Mountain ski resort in Boyne Falls, but Pierson's owner, Chandler Symons, did not renew the restaurant's lease there when it ran out in 2015 (Symons also owns Chandler's restaurant and Symons General Store with family members, both of which are in downtown Petoskey). He spent more than a year looking for a new spot for Pierson's before settling on the old Juilleret's building in Harbor Springs.
"Chandler really liked the story and the history behind the building," explained Scott Love, Pierson's general manager. "He likes the community of Harbor Springs and the small–town feel, so he thought it would be a good fit."

Pierson's takes the place of Georgina's, a Traverse City–based Asian and Latin taquerìa that was the first restaurant to attempt setting down roots in the old Juilleret's building. Georgina's, a restaurant project of chef Anthony Craig, folded in 2016 after just a few months and is now re–opening on in Grand Rapids (its original locale still exists in Traverse City). Pierson's has only been open since February of this year, but its cuisine and the après-ski ambiance that served it so well at Boyne Mountain are attracting locals and visitors alike.
The interior of Pierson's pays homage to the local ski scene, from the two Boynes (Pierson's old locale at Boyne Mountain plus Harbor Springs' Boyne Highlands Resort) to the nearby Nub's Nob. Old skis are mounted directly on the walls alongside vintage photos of the ski hill and a wide variety of retro trail signs.
"The walls are just packed with ski memorabilia, which makes the place really colorful," Love said. Tables and booths from Juilleret's were located and brought back in, their red and white vinyl a nod to the original restaurant, and the bar was constructed out of old wood taken from a demolished barn on the shore of Pickerel Lake. Pierson's is still pondering whether or not to bring in live entertainment this summer; in the meantime, diners can play pinball and arcade games while waiting for their food or cheer on their favorite sports teams via the TVs scattered about.
The menu focuses on American comfort food, from sandwiches and salads to burgers and more hearty entrees, kids' meals and desserts. A few customer favorites made the trek from Boyne Falls to Harbor Springs, including the white chicken chili and artichoke–feta dip; other items are new to the menu, including Pierson's selection of personal–sized thin crust pizzas.
"A couple of our bestsellers so far are the homemade meatloaf, a recipe developed by our chefs and served with mashed potatoes, mushroom gravy and vegetables," Love said, "and the ribs, which you can get in a full or half rack, served with French fries and cole slaw. We serve the same menu all day, so you can get anything any time."
Other appetizers include crispy calamari with wakame (an edible seaweed), lime and a sweet chili–garlic sauce as well as house–made guacamole served with blue corn chips. A roasted chicken sandwich with Swiss cheese, avocado and sprouts and the "Black Diamond" burger reside next to each other in the sandwiches section. In the entrees department, you'll find sauteed Great Lakes whitefish, a perch dinner and spaghetti and meatballs. For dessert, diners can choose from a classic chocolate cake, cheesecake, ice crème sundaes or a foodie tribute to what came before – old–fashioned milkshakes that Love explained are served in equally old–fashioned glasses as another nod to Juilleret's.
Seating 80 indoors and ready to welcome an additional 48 when the patio opens come summer, the new Pierson's is all set for the busy season, complete with a new outdoor fire pit and a friendly attitude.
"In Harbor Springs, most of the restaurants are pretty upscale, which can be a little limiting at times," Love said. "So Pierson's is aiming at being really great for everyone, whether you're in here with friends, on a date or bringing your whole family."

Pierson's Grille and Spirits is located at 130 State Street in downtown Harbor Springs. Visit online at piersonsgrille.com or call (231) 526-2967. Price rating: $-$$
Trending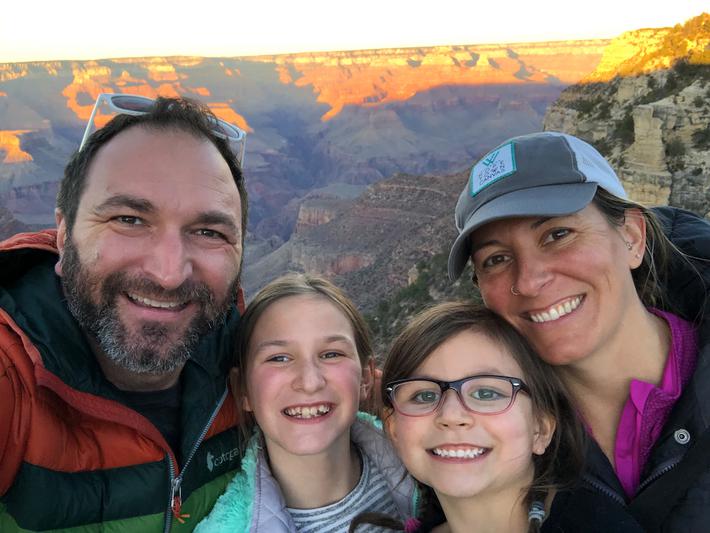 A Nine-month Family Vacation
Long before the pandemic, Joe and Christina Sanok had a plan. A dream, really: They wanted to take off with their kids and...
Read More >>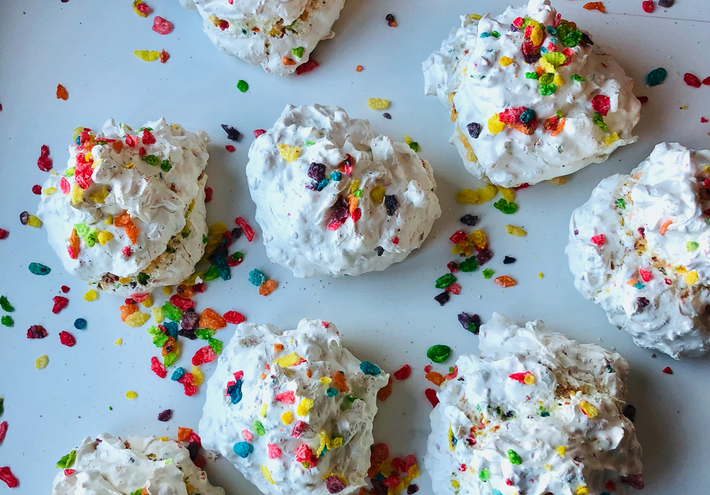 7 Batches Made in Heaven
Let's be honest: Picking the best cookies in northern Michigan is an impossible task. There are so many "right...
Read More >>
Respecting the River
Forever, the Grand Traverse Band of Ottawa and Chippewa Indians (GTB) has regarded the water — and the Boardman/Otta...
Read More >>
Not a Clue
Surely politicians wouldn't be so clueless that they'd lie about COVID-19 deaths or take a vacation during a statewide eme...
Read More >>
↑