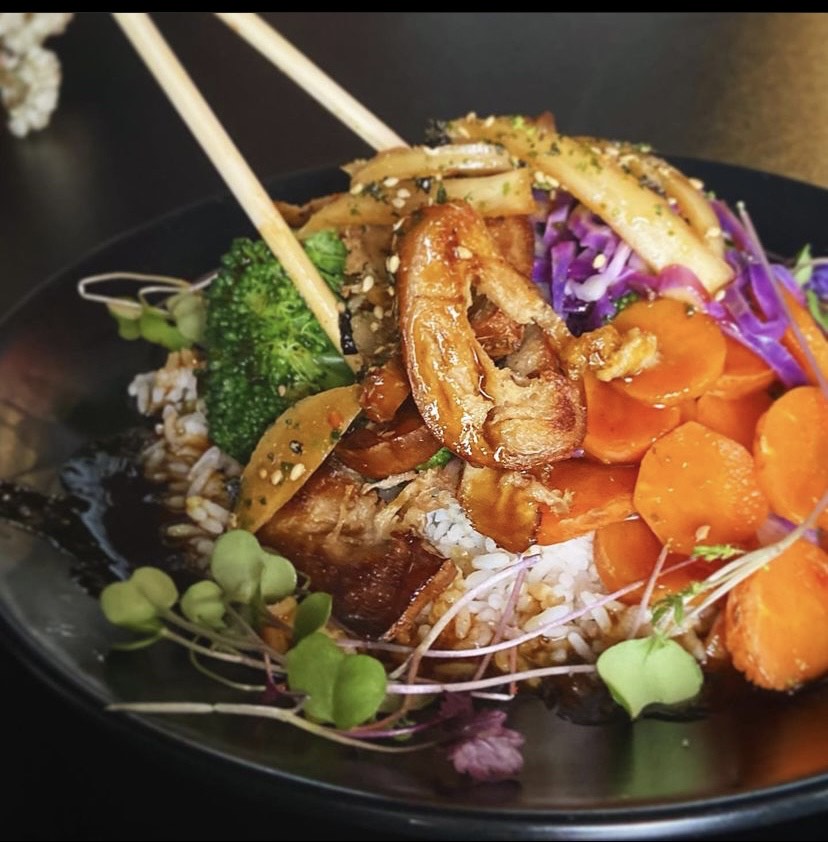 Rad.Ish
Totally rad plant-based eats in TC
A family heritage, a profound change in diet, and a family tragedy together paved the way for Rad.Ish Street Food. Though Lisa Moberly grew up learning Mexican cooking from her grandparents and other relatives who wanted to be restaurateurs, it was her husband, Ryan, who became a chef.

Lisa found herself working as a preschool teacher while her daughter, Izabel, was growing up. When Izabel was killed in an auto accident, part of Moberly's way of working through it was embracing that family heritage. With a twist.
Thus, Rad.Ish. It's "kind of" rad. Their description; not ours. Though if you think about it, it fits.
First, there's the restaurant's choice of offerings — all plant-based. No meat, no way, no how.

"I'm half-Mexican, and when I said I'm not going to eat meat, my family kind of freaked out," Moberly said with a laugh. She learned traditional Mexican cooking from her grandparents, then taught herself how to replace meat with various plant proteins.
Then there's Rad.Ish's business model. When the couple moved to Traverse City from Long Beach in 2019, they started a pop-up series, then bought a trailer with the intention of making it a food truck. But before it got off the ground and on the road, the pandemic hit.
That actually led to a brick and mortar location, then a second while the first underwent renovation (the first just re-opened). And yes, they still have the truck, but in the meantime, Moberly and Ryan are plenty busy enough, thank you.
REWIND
Let's go back a few years. Moberly's father and uncle had always wanted to open a restaurant, and they passed on that desire to Moberly. But after having Izabel, Moberly became a preschool teacher instead, and she passed her love of plant-based meal preparation to her growing daughter. "I taught her how to make vegan sushi — that was her favorite," Moberly said.
Tragedy struck when Izabel was killed in 2016, at age 7. As part of her grief journey, Moberly turned back to her love of cooking. As the years passed, cooking became a larger part of Moberly's life. Ryan did, too. Beyond a shared love of cooking, the two had found they had something else in common: a yen to get out of the hustle and bustle that was such a part of their lives in Southern California.
Neither had plans to leave the Golden State when they met, but while on a visit to Michigan — Ryan's home state — when they were still dating, their mutual desire for some peace and quiet led them North. "We decided to check out Traverse City," said Moberly, "and when we got here, I wanted to move."

Immediately.

So they did. "Within three months we moved here. Right in the middle of the polar vortex," she said, almost shivering with the memory.
The couple started off cooking their food to sell at farmers markets. When they sold out every time, they dreamed bigger. They found a small 1966 Streamline trailer they decided to convert to a food truck. The planet had other plans, however, as the pandemic forced closure of all business, including those that hadn't yet started. "All our projects were put on hold," said Moberly.
Then a kinder fate stepped in. Scott Pierson, owner of The Coin Slot, in downtown Traverse City, offered to let them use the kitchen at his arcade. They began offering their vegan twist on sushi, as well as burgers and "Dirty Fries" — French fries with fermented beans and sushi topping. All vegan, of course.
Within just a few months, Stone Hound Brewing Company, on Bunker Hill Road in Williamsburg, beckoned. The owner wanted to offer some food to go along with the brews, and that was able to satisfy Moberly's passion for making her favorite: Mexican food.
As that was opening, Pierson offered more space to Rad.Ish at the downtown location, and so they remodeled with an eye to expanding the menu. Today they offer a host of sushi, such as the Hey There Tiger Roll, with bell pepper, crunchy greens, tomato, cucumber, and avocado, topped with imitation (plant-based) crab salad, tomato dust, micro cilantro, and pineapple habanero sauce.

Then there's the Roy Choi, with bell pepper shoots, cilantro, pickled jalapeno, tomato, and chicken, with zesty tomato dust and Korean BBQ sauce. Or the Sublime, with tomato "salmon," hatch chile, jicama or bell pepper, cilantro and cream cheese (vegan, of course), topped with wasabi guacamole and micro cilantro and served with unagi sauce
Meanwhile, back at the brewery on the east side of Traverse City, the menu includes those famous fries, this time topped with cheese and vegan Asada, along with burgers, pretzel bites with hot honey mustard that's infused with beer, taquitos stuffed with jackfruit, even burritos and tacos with citrus beer-braised grilled "meat" with lime, cilantro, and green onion. Many of the items are made with Stone Hound beer.
"It's been really nice. Cooking is my wheelhouse. People are so friendly — the support has been really rewarding and overwhelming."
End of story? Not quite. Remember that food truck idea? Moberly said it's still part of their plan. "We still have it. We're really excited about the food truck. We want it up and running in the next couple years. I'm always looking ahead to the next thing."
"We never sought all this out. It just happened."
Hmmm. Sounds kind of rad … ish.
Rad.Ish is open 12pm-9pm Thursday through Monday at Stone Hound Brewing Company, 3593 Bunker Hill Rd., in Williamsburg. At the downtown Traverse City location, 346 E. Front St., Rad.Ish is open 12pm-9pm Wednesday through Friday, 11am-4pm Sunday, and 12pm-7pm Monday. Plans are for both to locations to be open seven days a week come summer. For menu and other information, go to www.rad.ishstreetfood.com.
Trending
Goliath Brewing Co.'s Scorpius Morchella
There's not a lot we don't like about Iowa's Topping Goliath Brewing Co. Purposely founded in th...
Read More >>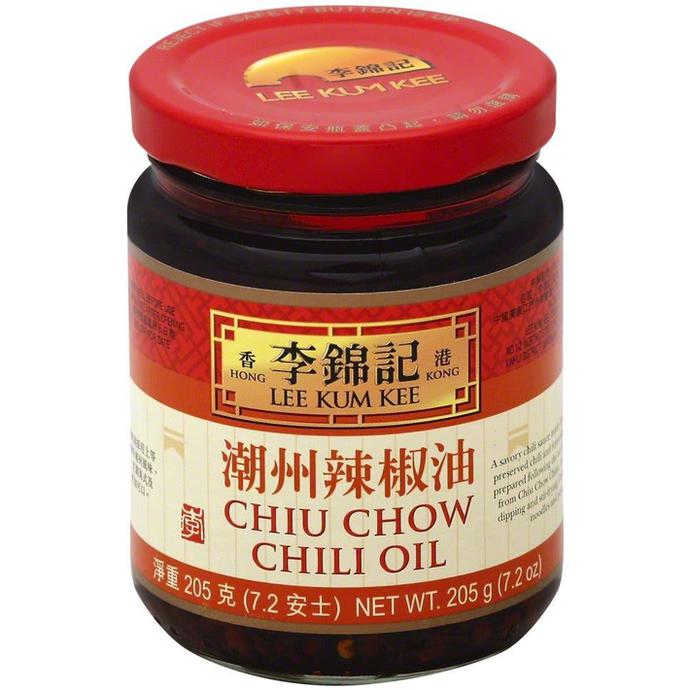 Chefs' Secret Weapons
My own "secret weapon" is a birthday gift I received from my husband some time ago (after several hints had be...
Read More >>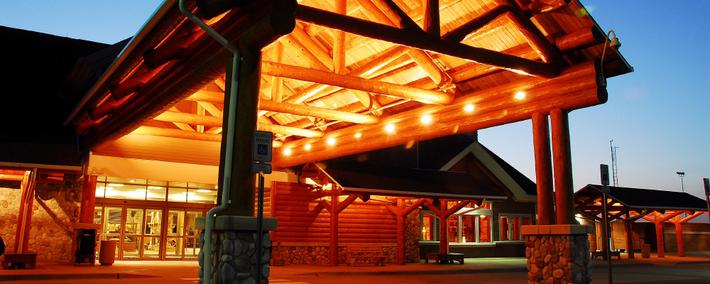 Where to Eat this Spring
Please be seated for these abbreviated versions of the restaurant profiles we've featured since our last Restaurant ...
Read More >>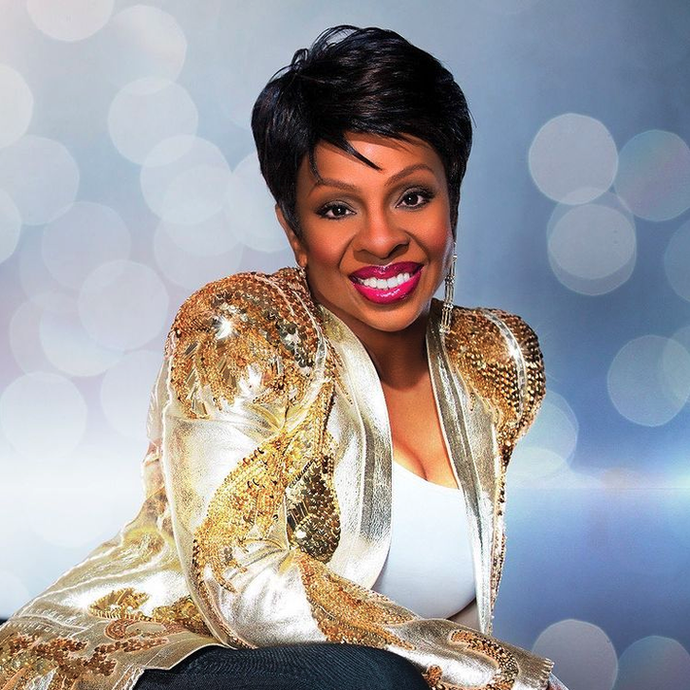 Live and In-Person Performances at GLCFA are Back — and Big
In the good old summertime, people used to gather, enjoy one another's company, and do things. One of the things the...
Read More >>
↑