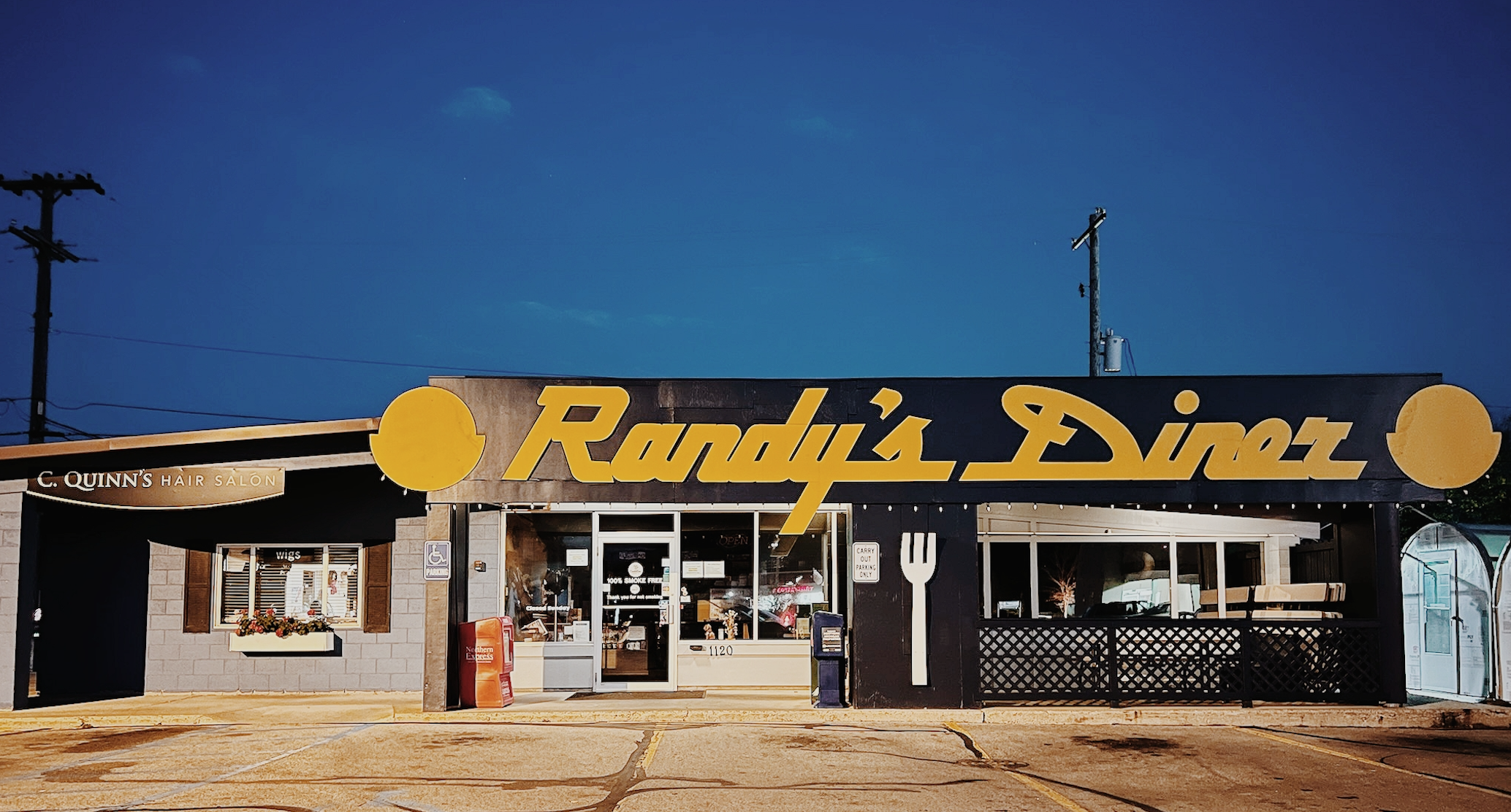 Randy's Diner
The spirit — and flavor — of the classic American diner is alive, well, and ready to fill your belly and soul at this longtime Carver Street classic.
Here in Michigan, we're fond of our boundless coney islands and old-school diners. These culinary relics of Americana embody a sense of coziness and nostalgia that feel almost as familiar as home. The spirit of the American diner lies in its unpretentious yet excellent, affordable dishes and an inherent promise that you won't ever leave hungry. Whether rising for an early shift or making one last stop after a long day, the warm glow of a diner welcomes with open arms. Randy's Diner in Traverse City is no exception.
Randy and Norma Vyverberg are hospitality pros and the proud owners of Randy's. The couple met while working at the Grand Traverse Resort in the '80s.
"I made him pursue me," Norma says with a laugh. "He was persistent!"
Since first meeting, the couple got married and have worked various other local hospitality jobs. Between the two of them, they have experience working every role in the house. However, with each passing job, Norma and Randy grew closer to achieving their shared dream of owning their own restaurant and working for themselves.
JUMPING THE LINE
Initially, the plan was to start something from scratch. But when an opportunity to purchase a restaurant named The Diner appeared in spring of 1997, they saw it as destiny and bought it.
"It was funny how [The Diner] owner Marty [Clement], and I decided if it would be a good fit or not," Randy says. "Marty said he would bring me in, and I could work as a cook. He said that I could work here a couple of weeks and decide if I wanted to buy it."
After two weeks, Randy bought the place. The news that the new line cook had purchased the diner was a shock to staff. "It was funny," he says. "They all stayed on."
In years past, the little blue and yellow building on Carver Street had not only been home to The Diner, but before that, it had also been Marty's Diner, Magee's Fish Shed, King's Burger, Mr. Doolies, and The Pigs Tie. In May 1997, however, it became Randy's Diner, and for almost 25 years now, it's been a locally loved favorite.
As with any new adventure, there was a learning curve in the early years. Marty had only stayed open for breakfast and lunch; Norma and Randy introduced dinner hours, which took a while to get popular. There have been other challenges, too, but the couple says they've always been able to count on steady business, even in the tough times — some of the toughest of which have been in the last year.
"We've been short-staffed, like everyone else, so we're here every day," Norma says, nodding toward Randy. "Sometimes I get burned out, but it has been better lately. We've hired some great help who have stayed."
ALL THE GOOD THINGS
On any given Saturday morning, Randy's is filled with customers — most are regulars: Early Bird Special seekers and those in need of a hearty hangover cure. Over the years, the crowd and the menu haven't changed much.
"That's our biggest problem — we keep adding stuff to the menu and never take anything off," says Norma.
Customers don't seem to mind. Most have their tried-and-true diner favorites. This reporter doesn't stray from your standard eggs, toast, and perfectly crisp bacon for breakfast, and Randy's does even this simple meal exceptionally well. You'll find two pages of breakfast classics — French toast, short and tall stacks of pancakes, Biscuits with gravy and eggs — alongside nearly a dozen three-egg omelettes (the Jalapeno Popper with Bacon Omelette, featuring Jalapeno bacon cream cheese, "more bacon," and pepper-jack cheese is a must-try), pork chops and eggs with potatoes, and a Stuffed Hash Brown dish that might just keep you full for a week.

But be warned: You must leave room for their grilled cinnamon roll. It's a wallflower on their menu, hiding out on the sides list, but it deserves a category of its own — to be exalted, set apart, canonized even. Sliced in half, grilled, and served drenched in warm, melty icing, it's a lovely add-on to a salty breakfast if you can manage it, and enough to eat alone with black coffee. The cinnamon caramelizes on the near-blackened top while salty butter bits create a lacy crunch around the bun's edges.
"I think that's how they taste good, so that's how we make them!" Norma says. "They've sent us different brands over the years, but the ones we have now have been the best."
Randy's favorite item on the menu is the cod dinner. He's proud of the quality of fish the diner uses. Both he and Norma have always prioritized the customer experience when crafting their dishes. Norma, who eats a gluten-free diet herself, makes sure Randy's offers several gluten-free menu items for customers.
WELCOME HOME
But as proud as they are of the food they serve, the pair are downright joyful when talking about their staff. Norma's sister Cindy Blair came to work at the restaurant with them when it first opened and has been an integral part of the diner's atmosphere since.
Blair handles the floor at Randy's with the practiced ease of a ballroom dancer. She weaves around the tables with steaming hot plates of breakfast and an ever-present coffee pot. Her glowy disposition makes new customers feel familiar, her knack for remembering regulars' orders keeps old customers returning.
"Customers love her. She's like their family," Norma says. "They won't eat here for months, and when Cindy sees them, she'll ask, 'The usual?' And that's it right there. They come in, and they feel appreciated and loved."
The two say Cindy is a big reason why the restaurant has been going strong for so long: 2022 will be Randy's 25th year in business.
"She's been here this whole time, so some of these customers have been right along with her," says Randy.
When asked if there will be another 25 years for the diner, they're quick and proud to say that their daughter Rebecca plans to take over. She's a server right now and in the next few years, she'll take over for Mom and Dad.
As staff builds back up, Randy's Diner will return to its regular hours. (With shortages, they had cut some dinner hours.) Right now, the restaurant is open 6:30am–8pm Wednesday, Thursday, and Friday. If you make it to dinner, make it one where their steak soup is served. Trust us.)

On Saturday, Monday, and Tuesday, the diner closes at 4 pm — Sundays are closed — but you'll find the place open until 4:00 pm on Christmas Eve, until 8 pm on New Year's Eve, and 3pm on New Year's Day. They typically aren't open on New Year's Day, but this year the holiday falls on a Saturday, which changes things; their customers expect Saturday breakfast at Randy's Diner.
"We've always got a line going out the door Saturday mornings, so I can only imagine," Randy says. Customers won't have to. The doors will be open, and the cinnamon rolls, coffee, and, we're betting, Cindy will be ready and waiting.
Find Randy's Diner at 1120 Carver St. Coupons, breakfast and lunch/dinner menus, and links for delivery services are at www.randysdiner.com. (231) 946-0789
Trending
Running Out the Clock
As the birthdays accumulate, piling up like so many layers of dry leaves freshly fallen on fallow ground, one can't ...
Read More >>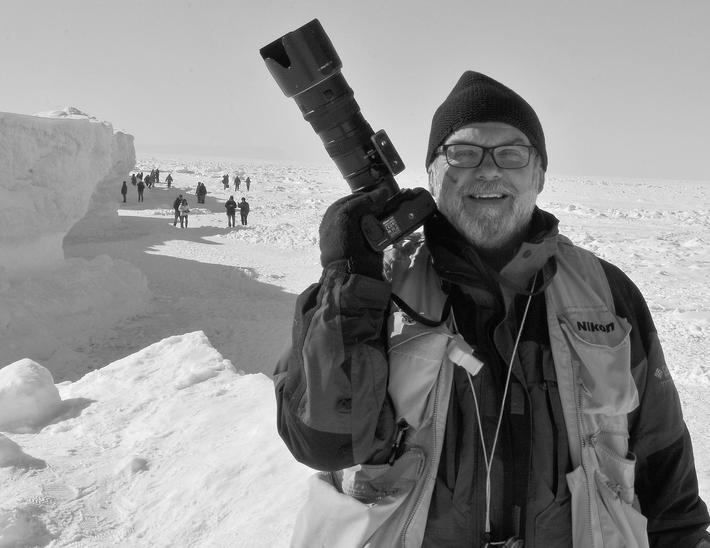 50 Years in Focus
Have you ever given someone a gift that changed the trajectory of their life? John Russell's girlfriend did. A half-...
Read More >>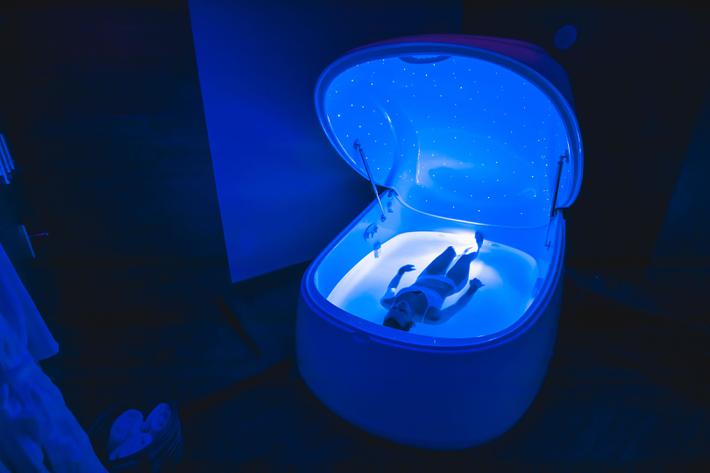 Must-tries for the Modern Mid-lifer
Blame Clark Stanley for giving snake oil a bad name. The self-named "Rattlesnake King" launched commercial sal...
Read More >>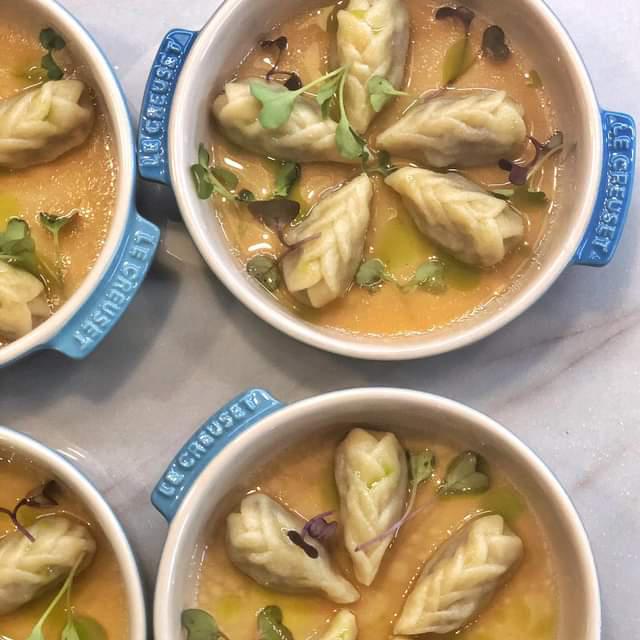 Forrest – A Food Studio
Everyone knows what an artist's studio is, but what about a food studio? For Forrest and Nicole Moline, it's a...
Read More >>
↑