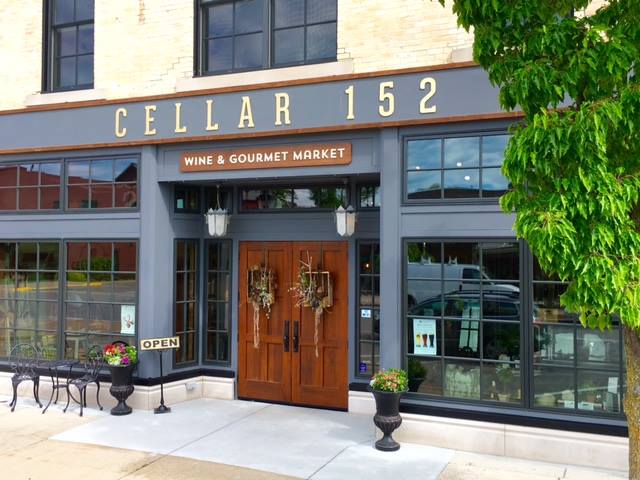 RestauranTour
Where to eat now
Feb. 17, 2018
Please be seated for these abbreviated versions of the restaurant reviews we've featured since our last RestauranTour issue. Bon Appetit!
The Torch Lake Cafe
Torch Lake
It started as a church back in the 1800s but was restored to its former glory and turned into a rockin' dining destination by owner Leanna Collins and her husband, Jim Hettinger, both performers. Today, Collins is the house musician at the restaurant; her own band, Torch Lake Rock and Soul, performs on Thursdays, Fridays, and Saturdays. (Thursdays are also open mic night). Collins also brings in other bands and musicians for special occasions, and even played host one night to famed '70s singer Rod Stewart. Food-wise, the owners aim to provide both "sustenance and sound" via a full menu of classic Americana comfort foods, all homemade — and some with a vegetarian or freshwater fish twist.

On the Menu: Breakfasts include French toast made with Stone House cherry walnut bread and vanilla cinnamon sauce; homemade biscuits with Plath's sausage gravy; and egg-white omelets with onions, mushrooms, and tomatoes. For lunch, share-worthy plates abound: Naked Chicken Wings with your choice of sauce; the John Cross Fisheries smoked-fish trio, featuring salmon, whitefish, and trout dips with toasted baguette; meatballs alla potenza on a bed of San Marzano marinara; or roasted vegetable flatbreads with creamy garlic sauce, plus wraps and sandwiches. At dinner, diners can choose from hearty fare like Ebel's smoked half-chicken with homemade BBQ sauce and two sides; lightly seasoned and grilled Norwegian salmon; or linguini and farm fresh vegetables tossed with garlic, butter, and white wine.

Find Them: The Torch Lake Cafe is located at 4990 US-31 N. in Central Lake (corner of US-31 N. and M-88). torchlakecafe.com, (231) 599-1111.

Cellar 152
Elk Rapids
Owners Mark and Kerrie Wayne's unique concept combines a retail wine shop/wine bar, a deli/restaurant, a gourmet market, and a carefully curated collection of home accents. It's become a community gathering place for locals and tourists alike, including summer boaters from the adjacent marina on East Grand Traverse Bay. Chef Chris Howard oversees the food side. When the restaurant first opened, it had a limited food selection, but has since expended to a full-service menu of made-to-order sandwiches, small plates, and salads, plus soups, entrées and desserts. Special events keep the place hopping even in the off-season, with live music every Friday and Saturday year-round, wine tastings every Thursday night, a 'Build Your Own' Bloody Mary Bar on Sundays, Trivia Tuesdays with a taco bar, and Euchre Wednesdays with gyros.

On the Menu: Sandwiches are always a popular menu choice; the big winners these days are the turkey Rachel (oven-roasted turkey, melted Swiss cheese, tangy slaw and house-made Russian dressing on Stone House Charnuska rye) and the French dip (shaved prime rib simmered in the jus of the house-made French onion soup, covered with the strained-out onions and served on a soft roll). In the small plates category, the charcuterie board tops the list of customer favorites; it comes out on a cold granite slab with four different kinds of cheeses, a couple of different meats, candied walnuts, pickled vegetables, and crackers. A close second is the beer cheese, served with a giant pretzel delivered on a banana hanger. Out of the deli case, Ray said the chicken pot pie, the cherry chicken salad, and the Cuban pork tart — made of slow-roasted Cuban-seasoned pork, smoked Gouda, and spicy McClure's pickles — have become Cellar 152's best sellers.

Find Them: Cellar 152 is located at 152 River St. in Elk Rapids. cellar152.com, (231) 264-9000.
Harvest
Traverse City
When Harvest debuted in June 2014 in in the alley between Front and State Streets in Traverse City, the only visible sign of its existence to passersby on nearby Union Street — if they happened to look east — was a large sign hanging off the façade of a modest brick building that said "EAT." But soon there were lines out the door. The menu concept was intriguingly simple: an eclectic mix of regional American and global flavors, emphasizing fresh, local, sustainable ingredients. In May 2017, the restaurant moved to its new location directly on Union Street, just steps away from where it all began, complete with new lighting and new chairs and barstools, and retaining the big, quirky U.S. wall map that was always a popular conversation piece at the original Harvest.

On the Menu: Must-have specials to keep an eye out for include the Korean beef tacos with sambal slaw and sriracha mayo; and the sweet potato fries with chimichurri. Street beets with wasabi mayo are another local favorite. The menu is constantly evolving, but "always within the box of what Harvest is," according to the owners. Harvest's current head chef is Adam Steffens. He's originally from Michigan but recently returned from several years working out west, including California, and he has brought a lot of different ideas with him. For a recent Harvest brunch menu (served on Saturdays and Sundays) Steffens crafted a roasted poblano and chorizo benedict with spicy hollandaise. Other recent favorites on the brunch menu include a Caprese waffle sandwich (Sun Ra Farm tomatoes, spinach, balsamic vinegar, and mozzarella), pumpkin-bread and cream-cheese French toast, and the perennial favorite, Old No. 12 hash (root veggies, ginger-sage sausage, fried egg, and mustard cream). For dinners, the newly added "Give Us a Minute" menu category, with its ever-changing entrée-like options, has definitely drawn more guests to this unusual and flavorful dining destination.

Find Them: Harvest is located at 127 South Union St. in Traverse City. roamingharvest.com, (231) 486-6037
Colin's Corner Cafe
Harbor Springs
Colin Stevens moved back to northern Michigan to be closer to family after a stint working as a menu and event planner in California; and soon it became apparent to him that he wanted to do more than "just" work for a restaurant. So he took matters into his own hands, found a building and an investor in Harbor Springs, and launched his own coffee and cake shop with a light breakfast and lunch menu. The resulting Colin's Corner Cafe sits on a very accessible corner in downtown Harbor Springs, right next to the post office and the American Legion. Stevens did the décor himself: one whole wall is covered in round slices of wood stumps and all of the tables are handmade. Bright pops of green, yellow, and pink, with accents of black and white, make up the rest of the lively décor.

On the Menu: The coffee menu, based around Ferris Coffees, includes specialty espresso drinks, drip coffee, and iced coffee, plus the cafe's signature coffee drink, a cinnamon maple latte. Stevens also makes his own vanilla and mocha syrups for the coffee beverages. Two breakfast sandwiches are already rising to the top of the menu in popularity: the Little Harbor, with house-roasted vegetables (zucchini, eggplant, peppers, and onion), turkey bacon, and eggs on rye; and the Harbor Monster, a stack of eggs, ham, bacon, cheddar cheese, and pickled jalapenos on seeded wheat. Lunch features more savory sandwiches, including customer favorite, The Mean Pony. It features house-roasted vegetables plus mixed greens, red onion, tomatoes, and pesto aioli, all wrapped in a spinach tortilla. Customers also go for carefully thought-out salads like the arugula salad with fennel, apples, avocado, walnuts, red onions, parmesan, and a citrus vinaigrette. Still got room for dessert? You'll want to make sure you do. Stevens also bakes his own cakes.

Find Them: Colin's Corner Cafe is located at 138 West 3rd St. in downtown Harbor Springs. facebook.com/colinscornercafe, (616) 735-9660
Nancy Kelly's
Pellston
As a kid, Nancy Kelly watched her father return from Chicago's Randolph Street wholesale food markets with olive oil and bags of peppers. As an adult and aspiring chef, she moved to northern Michigan, began preparing beautiful meals to friends at home, and eventually opened the specialty food destination Pellston Market and her own catering business; eight years later, she morphed the market into Nancy Kelly's Restaurant, a gourmet destination filled with eclectic antiques and an equally diverse menu. Today, the restaurant is more like a pop-up, focusing on specialized dining events with prix fixe menus plus a catering component. Kelly's focus is high standards, with even hors d'ouevres made and garnished fresh.
On the Menu: The menus, no matter what the occasion, offer an impressive mix of what Kelly calls "recycled classics" — familiar dishes given a modern edge. Lately, she's been infusing more plant-based and vegan cooking into her offerings, utilizing vegetables as an important component of each plates. Kelly's also especially proud of the restaurant's sauces, which are made close as possible to when the dishes go out, with fresh chopped herbs stirred in at the last minute to infuse all those flavors into the sauce. A few recent menu highlights include Prince Edward Island mussels, served in a creamy reduction sauce over stir-fried baby spinach and presented in a puff pastry box; a salad of roasted beets with tiny French lentils, tomatoes, avocado and chopped walnuts; and Kelly's famed Delice de Chocolat.

Find Them: Nancy Kelly's is located at 230 US-31 North, Pellston, nancykellys.com or (231) 539-7100.
Calypso Grill
Traverse City
Calypso Mediterranean Grill in Traverse City offers a taste of the region surrounding the Mediterranean Sea, with Chef Serkan Erginkara and his staff presenting a menu that features fish, fowl, pork, beef, and a host of veggies, all done up with zesty flavors and unique presentations. For owner Todd Gokey, the restaurant is about is when "going out to dinner" was an occasion. He aims to make sure people enjoy a comfortable atmosphere that doesn't make them feel rushed to leave, like some places where the staff is anxious to turn the tables. That atmosphere includes dark colors throughout, but also plenty of windows to bring in natural light. Metal sculptures and paintings of Mediterranean scenes also add to the warm and tranquil ambience.
On the Menu: The most popular dishes at the restaurant include various Mediterranean specialties, like Mediterranean Shrimp with its mélange of flavors from fresh tomatoes, garlic, cremini mushrooms, parsley, and feta cheese. There are options for vegetarians, too, like green tomatillo Alfredo, Mediterranean pasta, or Tava — sautéed tomatoes, mushroom, spinach, red peppers, and herbs topped with melted mozzarella cheese. From the grill, patrons can decide from among baby back ribs, prime rib, or ribeye. Other options include beef or free-range chicken köfte wrap, salmon and trout, or kabobs with your choice of beef, chicken or pork. There are appetizers aplenty, from calamari to tabbouleh, hummus, and cacik — a blend of Greek yogurt with fresh cucumber, garlic and mint, served with warm naan bread. And currently, there are three desserts on the menu: Carrot cake, honey pistachio cake and vanilla crème brûlée.

Find Them: Calypso Mediterranean Grill is located at 1500 US-31 in Traverse City, calypsogrilltc.com or (231) 943-2740.
Milkweed
Traverse City
Jennifer Blakeslee and Eric Patterson are well known to a wide audience in northern Michigan as co-owners and co-chefs of The Cooks' House, their intimate white-clapboard temple of hyper-local, seasonal, creative, and much-celebrated cuisine in Traverse City. And although they are partners in the business and culinary sense only (equal partners, they emphasize), they have formed a family with their co-workers that seems ready to tackle just about anything, including bringing a new "baby" into the fold this past November. That's when their most recent venture, Milkweed Street Food, began serving up global flavors seven days a week, year-round, at their permanent stand inside The Little Fleet bar and food truck venue just across the street from The Cook's House. The galley-style kitchen, while well-equipped and efficiently laid out, is undeniably small, as is the ordering counter; but getting the food out (whether for dining in or take-out) reportedly takes five minutes at most.
On the Menu: You may be surprised what five minutes (and $10 or less) will get you: nothing less than a culinary journey around the world. Among the recent offerings on the Milkweed menu were two Indian curries (chicken tikka masala or vegetarian Punjabi kadhi pakora with cream curry and chickpea dumpling, each served with basmati rice, cilantro chutney and yogurt raita); Korean bibimbap (beef brisket or vegetarian options served with rice, bean sprouts, veggies, sesame, gochujang sauce, and fried egg; a Hawaiian plate (roasted pork, cabbage, onion, macaroni salad, sriracha, green onion and basmati rice); and a Mexican tortilla scramble (with cilantro, cheese, avocado, egg, pickled jalapeño, beans and ranch salsa).

Find Them: Milkweed is located inside The Little Fleet, 448 East Front St., Traverse City. Follow them on Facebook and Instagram (milkweedstreetfood) or come into Milkweed during business hours. No telephone inquiries.
Wren the Butcher
Traverse City
The logo for Wren the Butcher, the artisan sausage and rustic comfort food restaurant that chef-owner Adam McMarlin opened inside the new State Street Marketplace in Traverse City last July, features a tiny bird perched on a huge meat cleaver. Some may find that an odd choice, but then, Wren is located right next to the Marketplace's flagship operation and owner, Monkey Fist Brewing Co., which sports an equally quirky logo. And as it turns out, the Monkey and the Wren are quite the compatible neighbors; as McMarlin puts it, they make pretty good beer, and he makes pretty good sausage. It's a match made in — well, in this case, a historic brick building that started out life in as a horse barn for the Traverse City Police Department in the early 1900s and was later a dry-cleaning business before being transformed into the eclectic food, beverage and retail space it is today.
On the Menu: One top customer pick from the menu is poutine (fried potatoes, sausage velouté, cheese curds). McMarlin calls it "basically a simple dish," but it's one of those things where a person will eat one, and then also order one to go on their way out. Other favorites are the farmhouse sausage (made with pork, white wine, garlic, coriander, fennel, mustard seed, fresh herbs) on a brioche bun, the daily gnocchi (recently with roasted chicken, leeks, and mushrooms), and the spaetzle (sautéed in butter, with crumbled sausage, sauerkraut, and parmesan). Together, these hearty dishes lend a kind of French brasserie vibe to the menu. A lot of the offerings are definitely focused on sausage, but that's not all McMarlin does. You'll usually find a couple of pastas and risotto, soups or salads, and often desserts too.

Find Them: Wren the Butcher is located inside the State Street Marketplace at 329 East State St. in Traverse City. wrenthebutcher.com, (231) 252-8001
Common Good Bakery
Traverse City
This bakery might be located in a small strip mall south of Traverse City's main shopping district, but with its appealing and welcoming interior filled with warm woods, retro light fixtures, vintage flour sacks as wall art, and a backdrop of gleaming stainless steel fixtures and appliances, you'll be drawn in. What'll make you stay is the bountiful array of golden-crusted artisan breads and flaky sweet and savory pastries beckoning from the glass-walled bakery case. Owner-chef Jason Gollan and his wife designed Common Good to go beyond a bakery and include unique breakfast and lunch menus (both of which are available all day) and a full-service coffee bar. Common Good focuses on two key components: real food made with real ingredients by professionally trained cooks, bakers, and retail staff — and genuine hospitality, which Gollan calls "a dying art."
On the Menu: Morning buns (croissant dough made into a cinnamon roll and then tossed in cinnamon sugar while still warm) are quickly becoming the bakery's signature item, although the generously sized, classic French-style croissants and chocolate croissants are also perennial bestsellers, along with pastry "tiles" sporting various savory toppings. Recent incarnations were a sweet Gorgonzola and ham tile, and a garlic, artichoke, spinach, and cheese tile. The food menu changes every few months, but always keeps a few tried and true favorites, one of which is the breakfast sandwich, an egg custard on focaccia bread and your choice of bacon or sausage, topped with aged cheddar cheese. For lunch, favorites include the roasted wild mushroom sandwich, the chicken basil pesto and the "killer griller" (incorporating four different types of cheese). Two different soups, at least one of them vegetarian or vegan, are offered every day. Recently the menu featured a curried cauliflower soup and a ham broth, the latter of which incorporated shredded meat from the bone, collard greens, and black-eyed peas.

Find Them: Common Good is located at 537 West 14th St. in Traverse City. commongoodbakery.com, (231) 933-8002.

L'Chayim
Benzie County
Twenty-one years ago, Jonathan Clark missed the delis he enjoyed while living on the East Coast. So he opened one in his hometown of Beulah. Clark envisioned no ordinary sandwich shop — he wanted a traditional Jewish-style New York deli, with everything baked on site, from scratch, or as he called it, "on edge, yet still traditional." Today he and longtime friend and business partner David Scott have two delis — the original, in Beulah, and a location in Frankfort, which opened in 2010 and closes temporarily in the winter, when the Lake Michigan town loses most of its population. That's when Scott joins Clark at the Beulah location, which stays open year-round.
On the Menu: The menu is extensive within its parameters. It features a variety of sandwiches, served on a bagel or bread of your choice. There are five different flavors of feta spreads, lox, meats, cheeses, veggies, quiche, homemade soup, and a host of baked goods. Clark says they evaluate it every year but don't change it for the sake of change. They did add the Chicken Shawarma a couple years ago, which has proven to be popular.
Most popular? Clark says it's the everything bagel, while the next most requested item is its polar opposite, the plain bagel. And tastes differ from store to store. Scott says his partner proposed dropping the Goyim, which sells very little in Beulah. "I sell the heck out of it" in Frankfort, he says. As for those names, Scott pointed to the Sinai, Mazel Tov, Golan Heights, Gaza Strip. "Jonathan came up with all those," he says, noting the Mideastern theme. Clark takes up the tale. "I think a lot of people wonder why there's a Jewish deli in Beulah. So they come in — and then we've got them," he says.

Find Them: L'Chayim is located at 274 Benzie Blvd. in Beulah. 231-882-5221 or find them on Facebook.
Hop Lot Brewing
Suttons Bay
Brothers Steve and Drew Lutke knew they wanted to do something special with their microbrewery on the south end of Suttons Bay. Even before building their facility, they had begun researching the style and aesthetic they wanted to draw in customers. So they decided to showcase what brought them back to the area from Chicago: the great outdoors. They embraced their favorite component of northern Michigan — everything "Up North" and outdoors. The interior embodies the rustic aesthetic, with concrete floors, dark wood tables and benches, and beams hewn from white pines harvested on the property. Plenty of windows offer views of the woods, and outdoors you'll find picnic tables on the patio, as well as on the fringes of the property, under the shade of trees, plus a small outdoor stage, grand fire pits, and in summer, yard games and footballs. In the winter months, they erect zippered clear plastic igloos, which include a small electric heater. Sound cool? They are — and they're frequently full, so reserve them at the bar as soon as you arrive if you want to snuggle up inside one.
On the Menu: A host of different brews are complimented by the food. The menu hews toward usual pub fare, with nachos, mac and cheese, pretzels, and sandwiches; but it refuses to go the burger route. Instead, Hop Lot offers several in-house smoked specialties, such as turkey, chicken, pork, and beef brisket. Crowd favorites are the smoked pork taco, smoked turkey sandwich (with bacon, Colby jack cheese, and guacamole), and the beef brisket sandwich. The flavors are zesty yet balanced, and it's obvious there's as much care given to the comestibles as to the brews. Drew recommends the pulled pork nachos, while on the liquid side, Steve touts the Leelanau Exchange as his best beer.

Find Them: Hop Lot is located 658 S. West Bayshore Dr. in Suttons Bay. hoplotbrewing.com, (231) 866-4445.
The Boathouse
Traverse City
The Boathouse's sweeping views of the seasons' spectacles is certainly one factor that draws people to this upscale yet unpretentious restaurant just 10 minutes' drive north of Traverse City, but what keeps them coming back again and again year-round is its outstanding food and highly personalized service. Owner Doug Kosch and executive chef Jim Morse are of one mind in wanting to give every guest a memorable dining experience. Kosch and his family live just a stone's throw from the Boathouse, and many of the vegetables, fruits, and herbs used in the restaurant are grown right on their 10-acre farm, using environmentally friendly practices. The restaurant appeals to a wide range of diners because, while they still do the classics, they also try to push the envelope and do fun, new things.
On the Menu: In addition to the Boathouse's signature Wagyu beef, lobster tail, and organic salmon entrées, its baked Leelanau Cheese truffled raclette (with white wine, shallot and garlic, served over rosemary ham, fingerling potatoes, cornichons and garlic toast) and morel-chanterelle bisque (chateau d'orignac, cream, white truffle oil) are two popular menu choices when the temperature drops. When cooler weather dictates certain changes in the Boathouse menu, Morse's mind turns to ingredients like root vegetables and foraged fare. The combination of such serious comfort food and the cozy, cottage-style dining room, bathed in the warmth of flickering logs in its large stone fireplace, chases any thought of chills away.
Find Them: The Boathouse is located at 14039 Peninsula Dr. in Traverse City; visit boathouseonwestbay.com or call (231) 223-4030.
—Compiled by Kristi Kates
Trending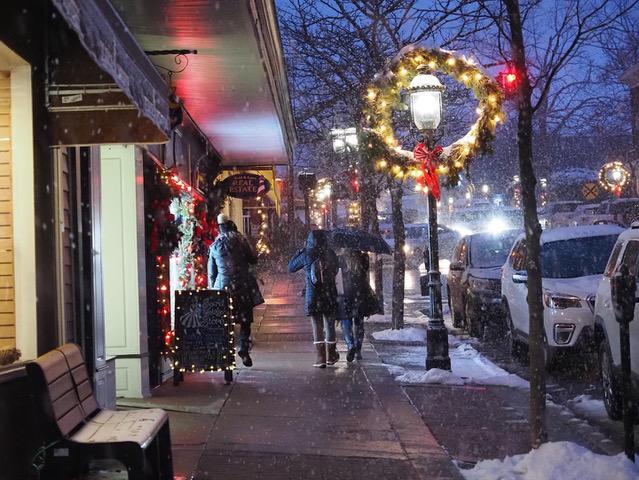 Jump Start Holiday Shopping
Downtown Petoskey hosts their Holiday Open House on Friday, Dec. 2, from 6-9pm as Santa flies into town to light the giant...
Read More >>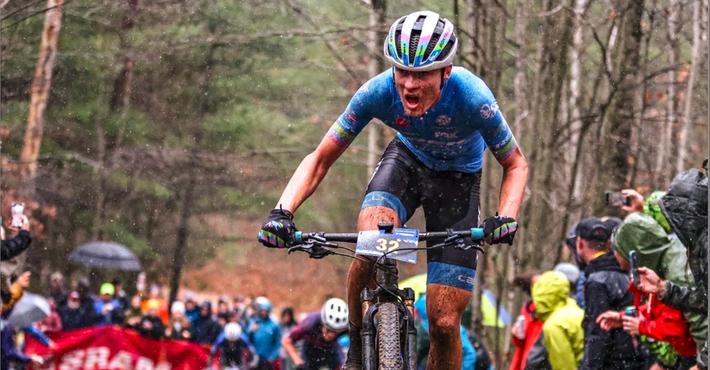 A New Gear
If last week's snow made you think the two-wheeling season is over, think again. Tuesday, Nov. 29, is the official l...
Read More >>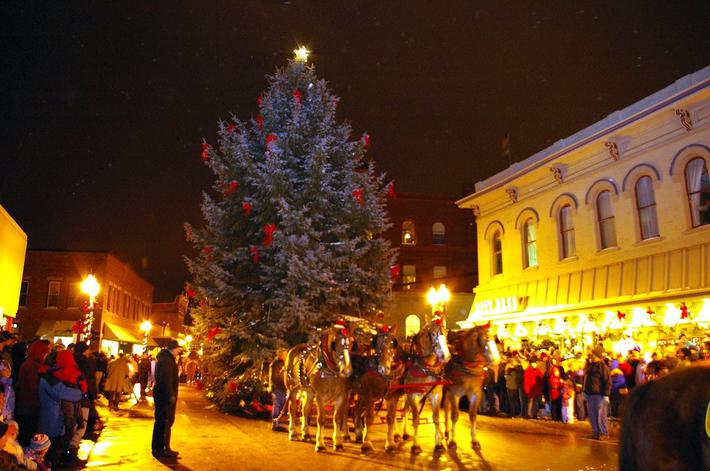 Jingle All the Way to Manistee
The town of Manistee is going into full holiday mode—and going back in time—this weekend. Friday, Dec. 2, the ...
Read More >>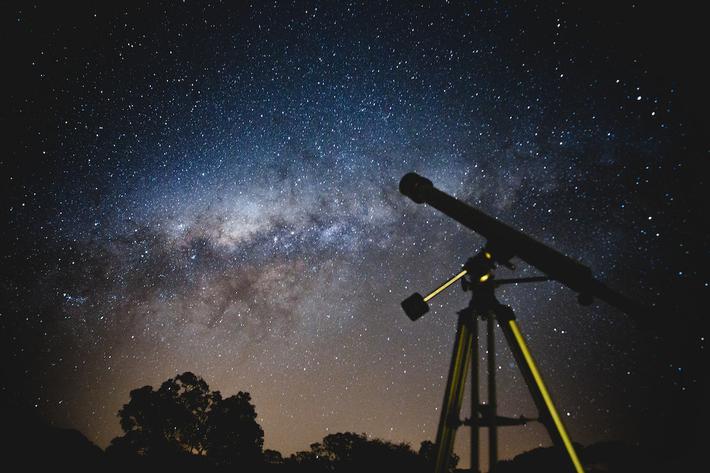 Aim for the Stars
Aliens may walk among us, but this weekend it's our turn to wander through the galaxy. On Saturday, Dec. 3, the Denn...
Read More >>