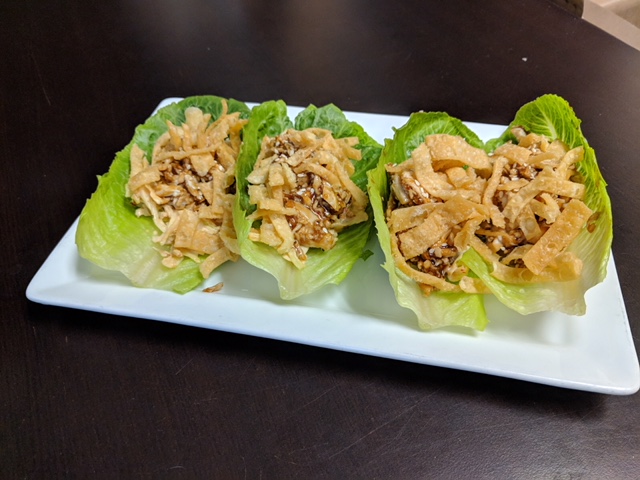 Sauce at Incredible Mo's
Real meals and real fun — for everyone.
OK, so Incredible Mo's isn't just like home (unless, of course, home is a 35,000-square foot structure with a 16-lane bowling alley, huge arcade, laser tag and escape rooms, a little kids' zone, and a full-service restaurant), but on some days and occasions, it might be just the right place for your family to be … even if (or maybe especiallyif) you're a large group with different wants, needs, and appetites.

ONE FOR THE AGES
The entertainment component of Incredible Mo's may be the initial big draw, but its in-house restaurant, Sauce, has become an attraction in its own right, offering appealing dining options for everyone from toddlers to grandparents.
"We've tried to diversify our menu offerings to appeal to a wide range of preferences and palates," says Chris Mohrhardt, owner of Incredible Mo's. "It starts with the really little kids: For them we have the Mini Mo menu, a large, colorful laminated mat with photos of eight different meals, all plated playfully. Even kids who can't read yet get a kick out of being able to point to their choice and say, 'I want the sunshine' (pancakes) or 'I want the rainbow' (mac 'n' cheese)."

Sauce was part of the concept for Incredible Mo's from its beginning in February 2013. "Most bowling alleys or entertainment centers, even in big cities, have traditionally offered snack bar-type food, like hamburgers and hot dogs and nachos," says Mohrhardt. "But we watch trends in the industry, and we wanted to be able to offer a full-service restaurant and lounge area with a fresher, chef-driven menu so that families feel they can come out and not just play but also sit down and have a meal together, where they can choose from a wide variety of options. They can even order food and drinks to enjoy on the lanes while everyone bowls together."

Mohrhardt says he's seen tremendous growth in the restaurant side of the business — even outpacing the growth of the entertainment side — over the last six years. Although most of Incredible Mo's customers are families who come to eat and play, Sauce also attracts empty nesters or others without kids who come in for its artisan pizzas and salads or just for drinks and appetizers.

INCREDIBLE IRRESISTIBLES
Ah yes, those artisan pizzas … Starting with handcrafted dough and sauces made in house, they are the go-to pick for many guests, both young and old. The Sauce menu lists sixteen specialty pizzas, among them the Maui Wowie (pulled pork, pineapple, goat cheese, crispy onion, house bbq sauce), BLT (bacon, lettuce, tomato, ranch dressing) and Spicy Cheesesteak (steak, mushrooms, roasted red pepper, crispy onion, spicy aioli). And the Customize Your Own Pizza section lets you choose from dozens of toppings, six different crusts (plus gluten-free), and 12 different sauces (the original red sauce alone contains 19 ingredients).

The kitchen at Sauce is led by chefs Errik Malmstrom and Victor Dunbar. "They have certainly put their stamp on the menu," says Mohrhardt. "The framework for the original menu six years ago was established by our then-chef, who was quite skilled and always thinking outside the box. We've kept several of those items, but Errik and Vic have since added many of their own great dishes." Cue the Vic's Chicken sandwich (seasoned and lightly breaded chicken, sharp cheddar, bacon, banana peppers, artichoke truffle spread). "He used to make it for the employees," says Mohrhardt, "and they loved it so much that they said, 'You should put this on the menu.'"

According to Mohrhardt, mozzarella bread bites from the Starters category top the list of menu favorites for kids and teens, followed closely by eggrolls. "We started out with our Irish eggrolls (corned beef, sauerkraut, Swiss cheese, 1000 island dressing), and they were such a hit that we created a couple of other variations." Now the buffalo chicken eggrolls (with sautéed celery, pepper jack cheese, and blue cheese dressing) and cheeseburger eggrolls (ground beef, pickle, onion, American cheese, and zesty sauce) share equal billing. Sauce's parmesan garlic fries with artichoke truffle aioli dip drew such raves that they were moved from the Starters category to a new Artisan Fries category, which now also offers basic house fries (tossed in salt and pepper, Cajun fries, and cheddar-bacon fries with freshly cut scallions.

Still need more choices? Check out the eight variations on wings (habanero honey, house BBQ, parmesan garlic, buffalo, dry rub, sesame ginger, Thai sweet chili, spicy sriracha) served with ranch or blue cheese dressing, or the chicken lettuce wraps (pictured above; spicy sweet slaw, crispy wonton strips, sesame seeds, hoisin-ginger glazed chicken). "Once people have tried them, they almost always come back and order them again," says Mohrhardt.

COME OUT AND PLAY!
Like Sauce, the entertainment area of Incredible Mo's also caters to all ages. "From an activity standpoint, we have always felt like we had a good base covered," says Mohrhardt. For the little ones, Mini Mo's Playroom awaits: an oversized play park with slides, climbing structures, and toys galore (there are even kid-sized toilets and kids' step stools for the sinks in the restrooms!); 6- to 12-year-olds gravitate toward the arcade; and teens (as well as many of their parents) are very much into laser tag.
"We also just opened our Escapologyescape rooms," says Mohrhardt. "We've seen older teens, even up to millennials, really liking that. And people of all ages who are big enough to heft the balls just love bowling. Did you know it's the highest participation sport in the United States? More Americans bowl than any other sport out there. The last statistic I saw was that over 70 million people bowl at least once a year. We love being a part of that. And knowing that kids today are tech savvy, we've invested a lot in to stay in line with current technology to have a product that's relevant." (Parents take note: Any time schools are closed for a snow day or due to extreme cold, Mo's offers one-dollar games of bowling all day!)

Mohrhardt says it's a good feeling to have a business that makes people happy. "I think back to the very first day we opened Incredible Mo's and Sauce, almost six years ago. I saw all the lights and heard all the sounds, and witnessed the excitement of the kids and parents coming in and laughing and having fun. I always like to keep that in mind, because you know, nowadays when I walk in here, I might be kind of focused on getting to my office and getting my work done — do this, take care of that — but I never want to lose sight of how powerful the place can be and what we can do with that, including giving back to our community." (See sidebar: The Incredible Birthday Party Project). "And we like the fact that we have activities where you haveto put down your phone or your iPad. When you eat, bowl, or participate in games, you have to interact and cooperate with each other. It's a place where families can come and connect — or reconnect — while playing and sharing a meal."

Incredible Mo's and Sauce are located at 1355 Silver Lake Crossings Blvd., in Grawn, about 5 miles south of Traverse City. (231) 944-1355, www.incrediblemos.com.

FAMILY DAY …
… is every day at Incredible Mo's, with various discounts offered for both dining at Sauce and activities in the entertainment arena. Monday through Thursday, the deal is on a large pizza, a pitcher of soda and game cards (Monday is also burger and a pint day). On Tuesdays, it's buy one pizza, get one half off — plus buy one, get one free for Laser Tag, Laser Maze, Juke N Box and Mini Mo's Play Room. Wednesday is all-you-can eat spaghetti (marinara or meat sauce) for dining in from 4pm to 9pm, and all-you-can play laser tag from 4pm to 10 pm. Get in on Team Trivia every Thursday night with specially priced appetizers, or enjoy discounts on bowling. Fridays feature family-friendly karaoke and late-night cosmic bowling. Saturday is live music night. Last but not least, Sunday Funday caps off the week with more game and dining discounts, as well as special drink pricing.

THE INCREDIBLE BIRTHDAY PARTY PROJECT
For every five birthday parties booked, Incredible Mo's donates one back through its partnerships with local charitable organizations and nonprofits like Big Brothers Big Sisters, Child and Family Services, and Michael's Place. "They help us find area kids who could benefit from this," says Mohrhardt. "We've been able to give away hundreds of parties over the years. We realize that we have a facility that not everyone gets to enjoy — either there's nobody who brings them or it's just not in the budget — so we work with these organizations to give those kids opportunities and experiences that they wouldn't otherwise have — also beyond the birthday parties. It's at the core of our identity to make sure that we're making an impact in the community — and beyond. Learn more: www.tibpp.com






Trending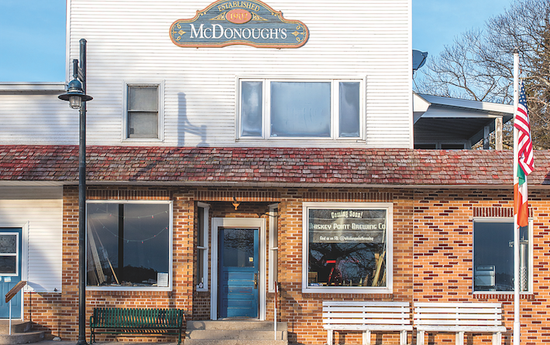 Welcome to Michigan's Most Remote Brewery
After years of planning and honing his beer-making skills, this spring, Patrick McGinnity plans to open Beaver Island&rsqu...
Read More >>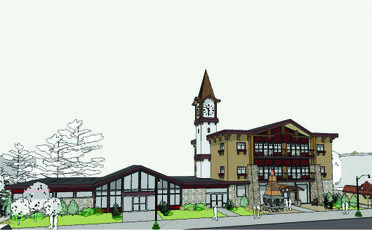 Gaylord: A boomtown Up North
Gaylord native Gary Scott had moved to Indiana, where he and some partners started a business to invest in distressed prop...
Read More >>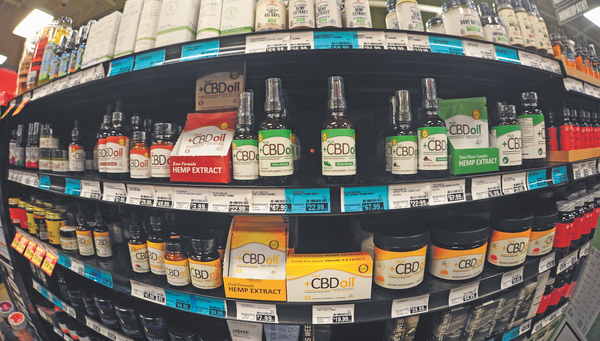 CBD Laws: Dazed and Confused
The sign outside of Family Video in Kalkaska lets drivers know the store has more than just movies. The sign reads: &...
Read More >>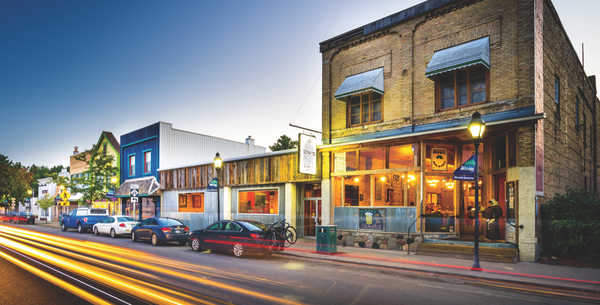 Small Up North Towns on the Rise
Spotlight on Bellaire (pictured)Seems Traverse City isn't the only place in the region making those "Best...
Read More >>
↑