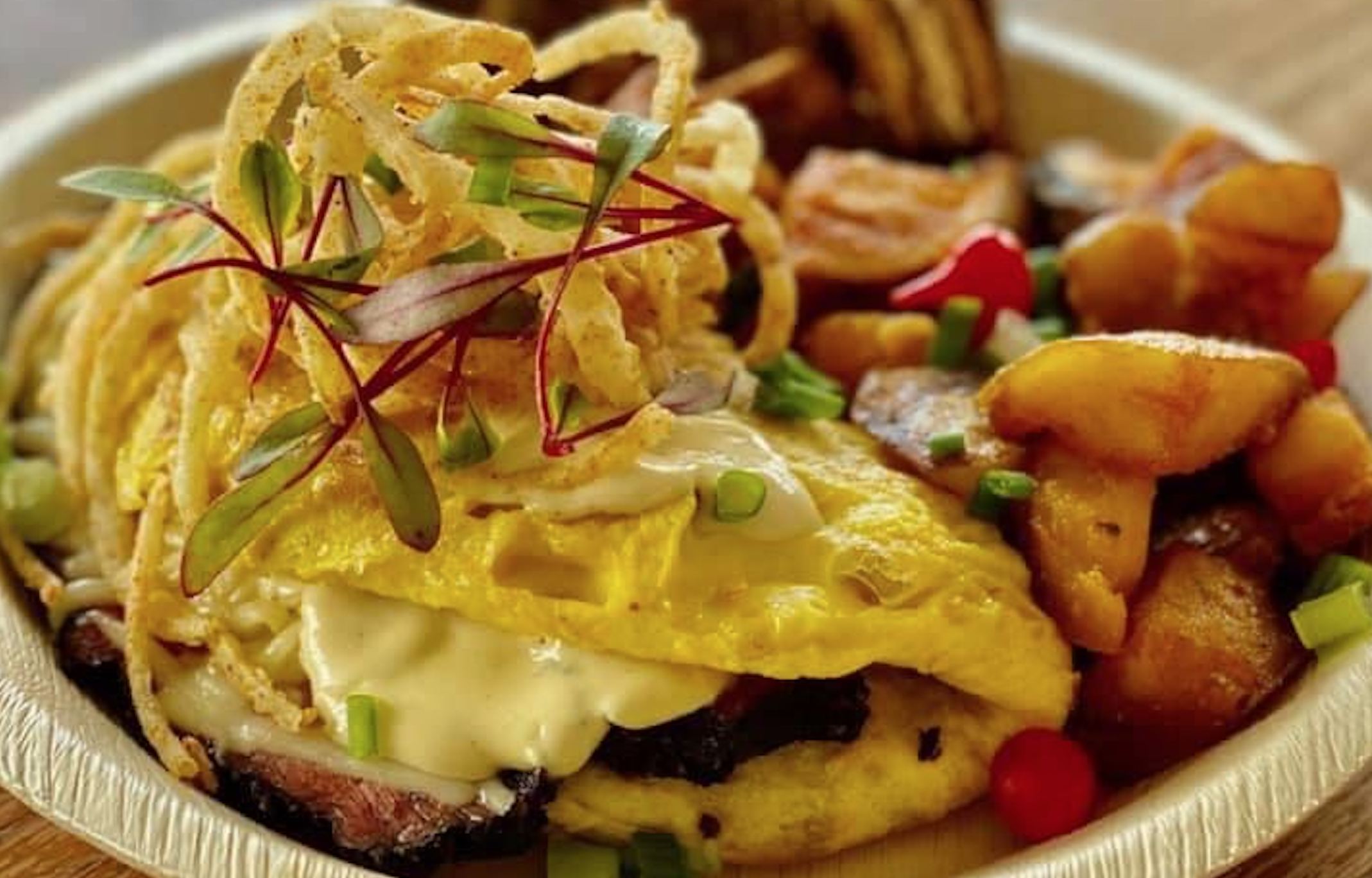 Small Batch at the Cupola
Food artistry by design in Harbor Springs
Adorning the Small Batch logo is a friendly-looking bee, wings outspread. It could be a symbol for Lauretta Reiss, creative director and owner of the restaurant, bakery, and catering service that falls under the Small Batch heading. Reiss is the essential heart and soul of the whole operation — the force around which it revolves. But Reiss is no queen bee. Quite the contrary. She is a fierce worker bee, buzzing around spiritedly from one task to another right alongside her staff. And from the lively twinkle in her eyes that reveals the smile behind her now-essential face mask, she's enjoying every minute of it.
FROM FOOTWEAR TO COOKWARE
Originally from Birmingham, Michigan, Reiss earned a degree in design from Michigan State University that led to a high-powered, international career as a footwear designer, based first in Chicago and then in Los Angeles. Extensive travel in Asia and Europe was a big part of her job. Retiring in 2012, after 25 years, she moved to Harbor Springs, where she used to have a summer home. But slowing down was never in her DNA. What was inherent in her was a passion for baking and cooking, having been inspired and taught her way around the kitchen from an early age by her Filipino artist mother. Back in Northern Michigan, she began to indulge that passion more intensely, and what used to be a form of relaxation after a long day's work was soon to become a second career, with unique food designs replacing shoe designs.
With a little nudge from a good friend, she decided to open a bakery in downtown Harbor Springs. Small Batch Local made its debut in 2014. Then, less than a year later, the owner of The Cupola, a well-known Harbor Springs dining destination for 30 years, approached Reiss about taking over that space to open a breakfast and lunch restaurant, and Small Batch at the Cupola was born. Not long afterward, Reiss moved her bakery into the restaurant and expanded the kitchen. "Having both of them here has really worked to our advantage," said Reiss. "It's wonderful having the dining setting amidst all the baked goods, and it's certainly easier to manage and maintain."
Dinner wasn't added at Small Batch until earlier this year, a result of COVID-19 restaurant shutdowns. "You have to be able to change course like that [snaps fingers] when a situation like that arises," she said, "and that's what we did. We shifted into doing takeaway, and fortunately, that business has been amazing. We quickly realized that people wanted dinner more than breakfast and lunch, so we amped up our menu to include it. It started with our fish fry, Sunday chicken dinners, and barbecue to go. The locals really supported us, for which we are very grateful. It added a whole new aspect to our business, and we not only survived but thrived. It was a big challenge, but well worth it."
ENDLESS POSSIBILITIES
Although Reiss has no formal culinary training, all of the recipes at Small Batch are her own creations, dishes that she says are tried and true. Asked how she developed such a large culinary repertoire, she laughed and replied, "With food, there are endless possibilities! I won't put anything on my menu unless I've done it 100 times — I perfect it and change it until it's right. And we still tweak things all the time if we feel they can be better yet." Small Batch is seasonally oriented and very much ingredient-driven. Everything is made from scratch, using products from several local sources, including Ziibimijwang, a Native American farm in Carp Lake that Reiss said has "fabulous" organic produce.
"Anything that goes into our food has to have a reason for being — there's a difference in everything we do, and people notice it," said Reiss. "Take our version of eggs Benedict, which we call Benedict's Garden. We do a Florentine sauce rather than Hollandaise sauce, and we serve the poached eggs over grilled rosemary ham and mixed roasted vegetables. And our breakfast sandwich — the Rise and Shine — has caramelized onions, aged cheddar, tarragon-herbed eggs and sriracha aioli on grilled brioche."
Other popular breakfast features include the Heavenly (lemon ricotta pancakes with fresh blueberries and lemon zest glaze), Cali Dreaming (avocado mash, pickled red onions, tomatoes, cheddar, and two sunny-side-up eggs on grilled ciabatta), and Gravy Train (a grilled golden biscuit topped with crispy fried chicken, sausage gravy and two fried eggs), as well as daily specials, often some version of a quiche. Various omelets add variety to the Sunday brunch menu.
SAVORY AND SWEET
The dinner menu is nothing if not diverse, with bold flavors and choices ranging from the Holy Smoke (St. Louis ribs slathered in house BBQ sauce) to the Winner Winner Chicken Dinner (crispy chicken, mashed potatoes and gravy, corn, slaw, and a biscuit), the Don Chipotle (a pork-belly BLT with fried green tomato and chipotle aioli), and the Over the Rainbow salad (a dish created to celebrate Gay Pride, with grilled chicken, roasted beets, asparagus, corn, zucchini, and squash tossed with tomatoes, cucumbers, red onion, radish, and citrus vinaigrette). From time to time, Reiss also offers Filipino classics like pancit (a noodle dish) or Mexican fare that she came to love in Los Angeles, as well as things like a recent seafood boil (with crawfish, mussels, crab, shrimp, andouille sausage corn and potatoes).
"People come back to us again and again, not only for our restaurant menu items but also for our baked goods," said Reiss. The sea salt chocolate chip cookies are the No. 1 seller, but the butter cake, lemon pound cake, and the beyond decadent triple-fudge bundt cake are equally beloved by customers, as are the magic bars (Oreo cookie crust, walnuts, coconut, and chocolate chips) and the wide array of fanciful cupcakes.
The interior of Small Batch showcases Reiss's extensive collection of art, cookbooks, and vintage furniture, making patrons feel as if they are dining in a private home. Soft, '40s-style music plays in the background. "I wanted to create a compelling, exciting, interesting dining experience," she said. "You're dining not only with art surrounding you but also with art on your plate. There's an artistry in what we do. That's exactly the concept, our brand. Whether it's the aesthetics of where you're sitting, the eclectic chairs, the colorful and flavorful dish before you, or the bakery cart with its sweet temptations – all of it is part of the same story."
The Small Batch at the Cupola restaurant, also home to Small Batch Local bakery and catering, is located at 340 State St. in Harbor Springs. Open for breakfast, lunch, and dinner Monday 8:30am–5pm, Thursday through Saturday 8:30am–8pm. Brunch is served 8:30am–2pm Sunday. Closed Tuesday and Wednesday. Everything on the menu is available for dine-in or to go. For more information, reservations, take-away orders or custom catering inquiries, call (231) 242-4686, visit www.smallbatchhs.com, or email lauretta@smallbatchhs.com.
Trending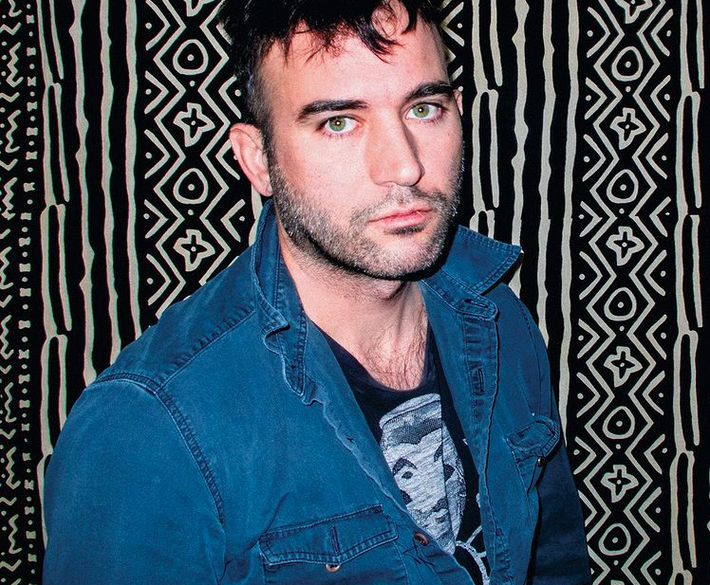 Sufjan is Back
Petoskey-born and raised musician Sufjan Stevens released his eighth studio album, The Ascension, last September, but for ...
Read More >>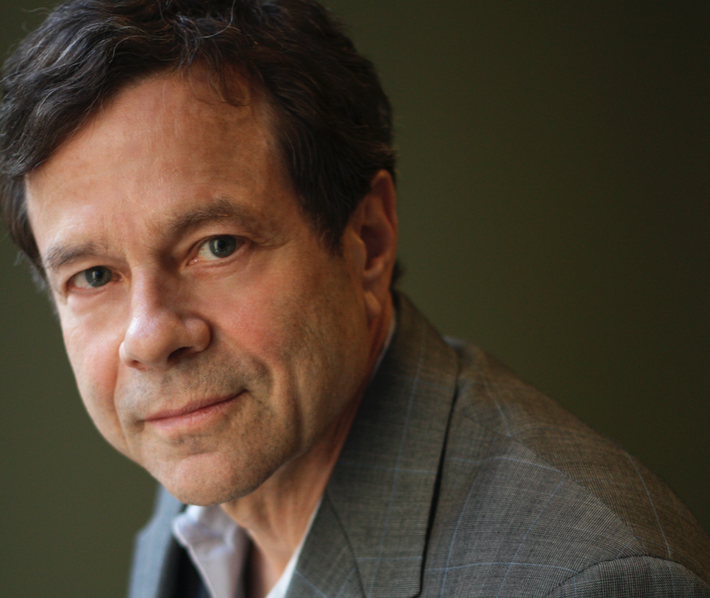 Author Alan Lightman Talks Progress & Patriarchy
Author Alan Lightman isn't the type to take inspiration lightly. "Sometimes I'll come up with an idea,&r...
Read More >>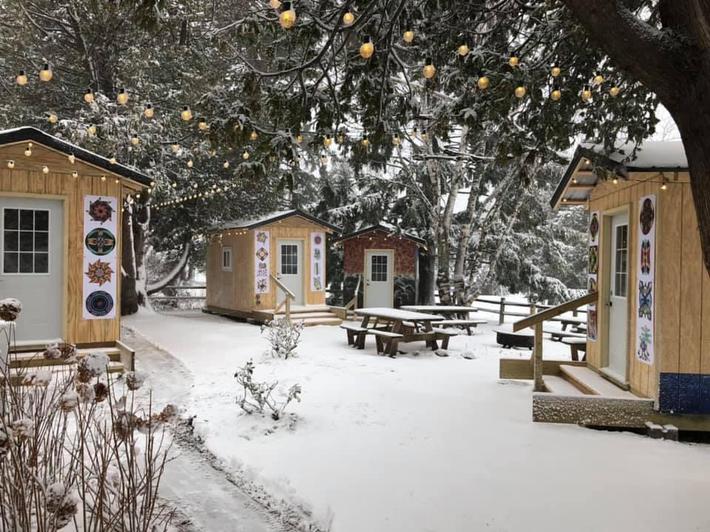 Little Traverse Inn & Gastro Pub
How often, especially in northwest Michigan, do you have the chance to sample both classic English pub fare and an array o...
Read More >>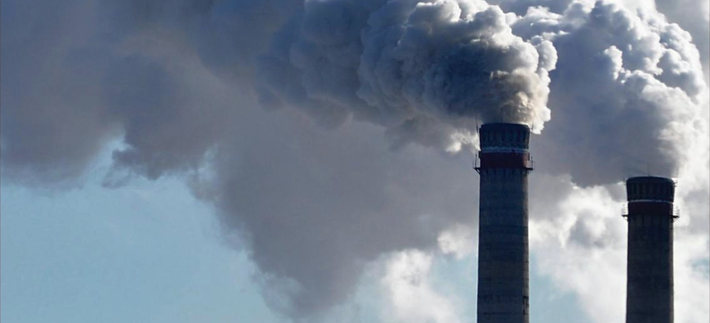 Are Co-Op Customers Subsidizing Dirty Energy?
Michigan environmental groups and clean energy advocates say a deal that Wolverine Power Cooperative entered into a decade...
Read More >>
↑