Sweet's Bar & Grill
A Sweet new addition to Honor
By Al Parker | Sept. 25, 2021
With many restaurants closing their doors for good because of the twin disasters of a global pandemic combined with the difficulty of finding staffers, it takes a pretty confident owner to launch a new eatery.
Meet Bill Sweet, an outgoing guy who — along with his wife and partner in entrepreneurial optimism, Toni — opened Sweet's Bar & Grill in Honor this summer. The spot? Inside the former Sleepy Bear Lounge, formerly Lumberjack Tavern, on Main Street.
"We opened July 12," he says. "That was after months of refurbishing and changes to make the place lighter, fresher, and more welcoming. We did it ourselves, and it was a lot of hard work — a lot of 8am to midnight. Our goal was to make this place as welcoming as we can," he says.
Consider the Sweets' mission and vision accomplished.
"Folks who visited here before were surprised," he says. "They said 'Oh, it's so bright, and it smells so good.'"
PLUS ONE
Bill Sweet, who was born and raised in Empire and attended Glen Lake Schools, went into the U.S. Air Force after graduation. As a C-130 loadmaster, he served at air bases around the nation and the world. After 9/11, he joined Homeland Security and again was sent overseas, eventually visiting 61 countries between his two careers. Toni Sweet, originally from Saginaw, came to Traverse City to attend Northwestern Michigan College, where she received her nursing degree in 1991 and began working as an RN.
In 2013, Bill Sweet retired and returned to northern Michigan. Rather than kick back, the two immediately got to work on the next phase of their lives. That year, they opened Cobblestone Farms, a wedding venue in Kingsley that features a 1914-built foursquare farmhouse with an enormous back deck, barn, and plenty of picture-perfect pastoral views. Some simple math inspired the Sweets to add another business to their local roster.
"We had been selling drinks and the wedding venue," says the 50-year-old veteran. "And I thought, instead of just selling them one day a week, what about selling them seven days a week?"
So Sweet began looking for a bar/restaurant to buy and found the Sleepy Bear.
"It's a natural fit for me," says the self-described 'unpaid dishwasher' who admits to having absolutely no experience at all in the restaurant business. "We're offering great service, great food, and reasonable prices. I love talking to people, and I want this to become a "Cheers" kind of place where everybody knows your name."
HOMAGE & HONOR
A couple of remnants of the Sleepy Bear still remain. Norm Gibner's collection of some 40 hand-signed drum cymbals remains as reminders of the live bands that played there. Also a stained glass Sleepy Bear sign brightly illuminates the room.
But the Sweets are clearly making it their own. The eatery's walls — classic tongue and groove pine — feature one specially decorated Veteran's Wall to honor those who have served and showcase U.S. Flag artwork.

"I plan to red-white-and blue this place up," says Sweet.
An assortment of old license plates adds a quirky vibe to the bar area, and Sweet is working on adding a local touch to the decor with a growing display of local high school football helmets. To keep the place lively and attract locals and hunters, anglers, and tourists even as the cold temperatures set in, Sweet is planning on offering a lot of nightly lures: euchre, trivia, pool leagues, karaoke, live music, and more. "We'll have country, polka bands, rock — whatever people like," he says.
ON THE MENU
As for the food, expect what Sweet calls "upscale bar fare": sandwiches, wraps, burgers, pizzas, nachos, burritos, and quesadillas.
But drill down a little into the menu, and you'll find one of the tastiest Reuben Sandwiches ($10) in the region. It features a hefty pile of tender corned beef on swirled rye. Next comes a crown of mild but flavorful sauerkraut, Swiss cheese, and an ample topping of Thousand Island dressing.
One of the most popular handhelds is the French Dip ($12): stacked beef topped with grilled mushrooms, onions, and Swiss cheese on a hoagie bun, with a flavorful side of au jus for dipping.
The best seller on the menu, according to manager Jen Plamondon, is the new and improved Wet Burrito ($12). It's built with seasoned ground beef or chicken, refried beans, red enchilada sauce, romaine lettuce, tomato, red onion, and black olives. It comes with a side of rice and nacho chips.
"When we first opened, we heard that sometimes when diners got to the bottom of the wet burrito, it was kind of dry," says Sweet. "So we changed the recipe slightly, adding a layer of sauce on the bottom of the tortilla before we stack the other ingredients. Problem solved, and it's one of our best offerings now."
Other Mexican fare includes Nachos Supreme, a Quesadilla, and a Veggie Quesadilla, each priced at $12.
In the familial fashion that has come to define the Sweets' way of doing business with customers and employees alike, each of Sweet's eight different burgers is named after one of the grill's friendly staffers, such as "Jen's Olive Delight" or "John's Hot As We Can Make It." Despite their differences in toppings, every burger starts with a 1/3 pound of hand-patted beef that's cooked medium-well unless (otherwise requested) and delivered with lettuce tomato, onion, and a pickle on a brioche bun.
"Ann's Steakhouse Burger is big, but if you're really hungry, it's a great burger," says Sweet. The patty is topped with bacon, a slab of cheddar, and onion rings, then bathed in BBQ sauce and Montreal steak seasoning.
Lighter appetites might be tempted by one of five salads, including a Michigan Summer Delight, featuring spring mix lettuce, cucumber, carrot, red onion, sliced apples, dried strawberries, dried cherries, pecans, and feta cheese($15).
There's always a Soup of the Day ($4 a cup, $6 a bowl) and tasty Chili ($5 a cup, $7 a bowl), served with a cornbread muffin.
If you're just looking for something to nibble on while you enjoy a beverage, the appetizers include Spinach & Artichoke Dip, Deep Fried Pickle Chips, Mozzarella Sticks, a Fry Basket, a Garlic Parmesan Fry Basket, and Chili Cheese Fries. But the most popular app might be the Steak Bites, a pile of succulent beef nuggets sauteed in a homemade sauce and served with a side of Ranch dressing.
Since it's a family friendly place, there's a youngsters menu (10 and under $7 ) that features the picky-mouth approved standards: burgers, hot dogs, grilled cheese, mac & cheese, and chicken strips. Each dish includes fries, pop or juice, apple slices, and goldfish crackers.
Sweet is quick to praise his staff of 15, especially Plamondon, for their early success. "We couldn't have done any of it without our friends and family," he says. "We have one cook from the old restaurant and the others are all friends of ours. I really didn't know how awesome they would be."
Find Sweet's Bar & Grill at 10919 Main St. in Honor. It's open 11am to midnight Monday-Thursday, 11 am to 2am Fridays and Saturdays, and noon to 8pm Sundays. For more information or takeout orders, call (231) 227-1148.
###
Trending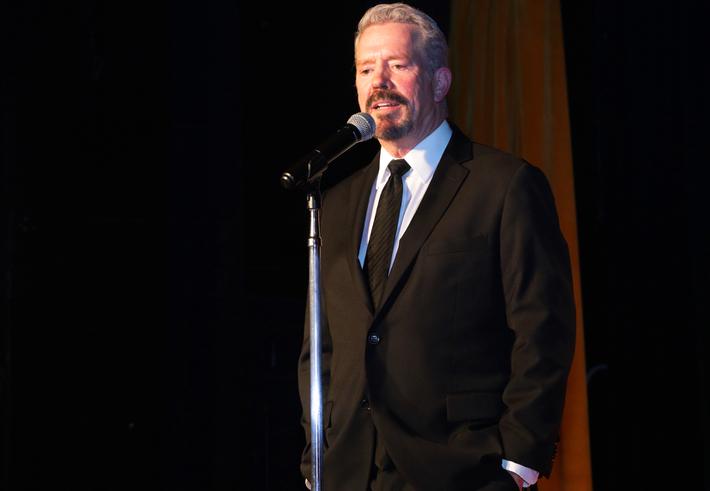 Bob Phillips Brings It to TC
When you're one in a crew of eight Catholic kids, it's imperative that you find your spot. For seasoned stand...
Read More >>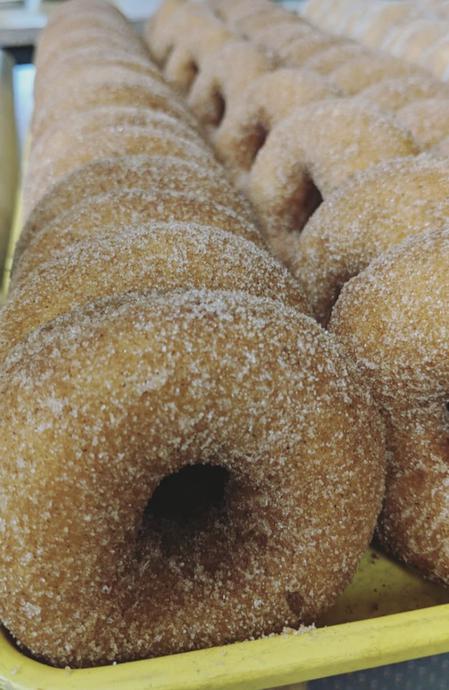 Gallagher's Farm Market Donuts
We're not much for pumpkin spice lattes, but we do have our own seasonal cravings, and these little round wonders ca...
Read More >>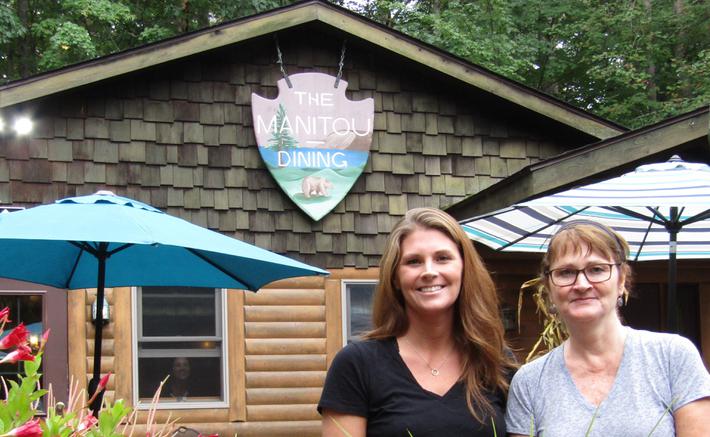 All In The Family
It started life as a common northern Michigan resort cabin, but over the years it's been transformed into one of Benzie Co...
Read More >>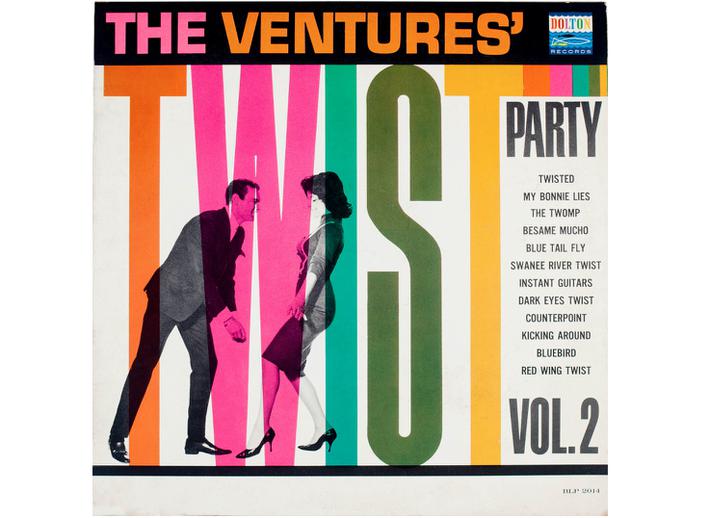 One For The "Record" Books
Let's dance. That's the invitation that authors Janet Borgerson and Jonathan Schroeder are extending to...
Read More >>
↑