Sweets Made in Traverse City
"Everything's better with chocolate."
"There's always room for sugar."
"A balanced diet is a cupcake in each hand."
"Life is short; eat dessert first."

Quotes abound about the place of sweets in our lives. While they're obviously not the most important component of a diet, they're certainly one of the most fun (in moderation, of course). With that in mind, here's a sampling of sweet treats from a trio of local locations – sweets all made right in downtown Traverse City.
(pictured above: Morsels)

Sweet Tartlette
445 E. Front Street, sweettartlette.com, (231) 642-5333
Sweet Tartlette is the realization of owner Sarah Steele's long–held dream. The idea was born when she attended culinary school at the CIA (Culinary Institute of America) in Hyde Park, New York.
Opened: December 2015
Sweet Idea: "We call it a pastry shop as opposed to a bakery," Steele explained, "because we do so many different things. Everything's made in–house, with no artificial flavors and as many local ingredients as we can find. I can scare up things like strawberries in winter if you really need them, but for the most part, if it's not in season, I won't have it. Things just taste better that way."
What You'll Find: Steele isn't kidding when she says that Sweet Tartlette does a lot of different things. You'll find cakes, cheesecakes, tarts, cookies, cupcakes and even freshly made chocolates.
What's Different: Many of the ingredients are different from what you'll find at other local sweet shops, such as the 58 percent Couverture baking chocolate, which adds richness plus extra bonuses like the chocolate striations you'll see in Sweet Tartlette's malted chocolate chip cookies. That recipe, says Steele, took several years to develop.
Must–Try Sweet: Sweet Tartlette's own macarons, those French–baked confections that start with meringue and offer a wealth of flavors to choose from. "The thing about macarons is that, unlike cookies and cupcakes, you can't really make them at home," Steele said. Sweet Tartlette's macaron flavors are generally seasonal, so look for chai, coffee and tropical flavors as spring approaches; summer takes full advantage of stone fruits; fall offers spice and nut varieties, and in winter, you'll find warmer flavors like Tahitian vanilla and caramel.
Coming Up: Steele is currently developing a special new brown sugar mascarpone cake, a genoise sponge cake soaked in a light simple syrup with vanilla and berries for spring; also keep an eye out for her "hand pies," small turnovers stuffed with fruit and other fillings.
_____
Peace, Love and Little Donuts
441 E. Front Street #1, facebook.com/PLLDofTraverseCity, (231) 421-5255

Former landscaper Steve Lord opened the TC location of this small Pittsburgh franchise at the suggestion of his sister and brother–in–law; co–manager Jeremiah Johnson oversees the "feeding of your inner hippie" at this '70s–inspired donut shop during the evening shifts.
Opened: December 2016
Sweet Idea: "Steve's sister and her husband live in Ohio, and they used to go to their local Peace, Love and Little Donuts all the time," Johnson explained. "They really liked the place, so they suggested it to Steve as an investment opportunity. He was looking for something different to do and thought this would be a great fit."
What You'll Find: Miniature donuts two and a half inches small in three categories: Groovy, Far Out, and Funkadelic (the Funkadelic donuts are the craziest, with the most unusual flavor combinations). Highlights include birthday cake, S'mores, donuts with breakfast cereal toppings, the (spicy) Saigon cinnamon and sugar and the Samoa, which is based on the Girl Scout cookie by the same name. The Elvis even teams up banana and peanut butter flavors with bacon.
What's Different: "One of our key things is that we make donuts all day long," Johnson said. Peace, Love and Little Donuts has a special machine that makes the smaller–sized donuts (hence the "Little" in the shop's name), and the donuts are made right in front of customers so everyone can see the process. "People really like that part," added Johnson.
Must–Try Sweet: "It's got to be the salted caramel macchiato," Johnson said. "It's a coffee–based donut that's our number one bestseller."
Coming Up: As Peace, Love and Little Donuts gets used to its new TC location, it's also integrating some local culture into its donut menu. You guessed it – this means you'll see some sort of cherry–themed donut around Cherry Festival time. "We might have only been here for three months so far, but we're staying on top of things, for sure!" said Johnson.
____
Morsels
321 E. Front Street, morselsbakery.com, (231) 421-1353
Misha Neidorfler and her husband Jeff changed their life several years ago, moving to northern Michigan from Milwaukee and changing their careers from architecture and design to running a sweets and coffee shop, all to be closer to their family. "We both love to bake, and I love coffee, so we said 'Let's dream up a new idea.' Morsels is what we came up with," Misha said.
Opened: 2008
Sweet Idea: While brainstorming different possibilities, the Neidorflers came up with bite–sized sweets, and they immediately knew they'd found their niche. "The morsels are all the same shape, all made from scratch and all about the size of half a golf ball," Misha explained. "The best thing is that you're not stuck with a full–sized dessert – you can get several of these, and then you've got a bite of cake, a bite of brownie, a bite of cookie and a bite of shortbread. Plus they're easy to share."
What You'll Find: A menu that takes a lot of perusal, because every morsel is so interesting – one highlight, the Ninja Turtle, is a brownie base with dark chocolate ganache, salted caramel and pecans; the Tall on Taste is a buttery shortbread treat with jam and an almond glaze. And if you like seven–layer bars, try the Seventh Heaven morsel, which includes chocolate, butterscotch, coconut, pecans, graham crackers, butter and sweetened condensed milk.
What's Different: Each morsel is bestowed with an entertaining name that makes ample use of puns and current cultural references. "We like the names to be silly," Neidorfler laughed.
Must–Try Sweet: The Something to Wine About morsel, a flourless dark chocolate cake infused with red wine; in the spring, it morphs into a brighter version called the Double Dutch with lime and raspberry swirled frosting.
Coming Up: Morsels is partnering with a different local nonprofit each month this year, with 25 cents of each purchased morsel going to that charity; in April, contributions will go to FLOW (For Love of Water), with a special morsel being created to commemorate each charity. In addition, a special morsel called Digging in the Dirt (dirt cake with gummi worms) will be available for Earth Day.
Trending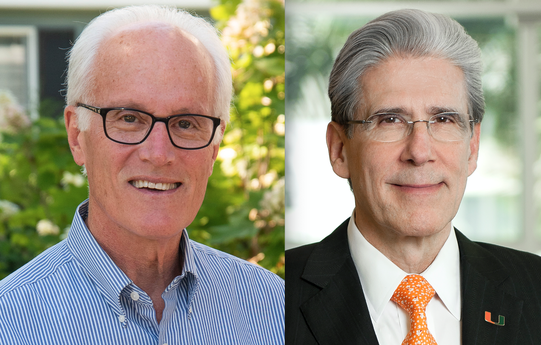 Listen In: Two Global Health Experts — one in TC — to Talk Pandemic
This week, the Traverse City International Affairs Forum at Northwestern Michigan College opens its 27th season ...
Read More >>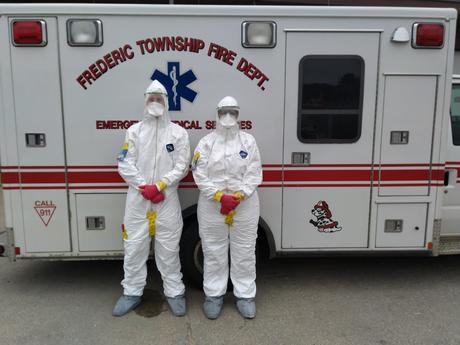 What First Robotics Teams Did on Their Summer Break
When the coronavirus pandemic first hit, masks, face shields, and other personal protection equipment, aka PPE, were hard ...
Read More >>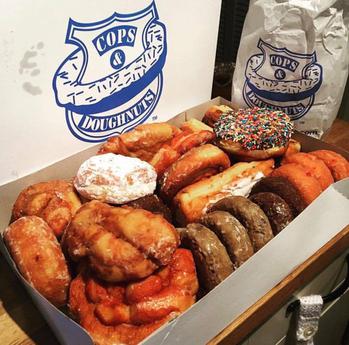 Gaylord's Cops & Doughnuts
There's a cop shop in Gaylord where the phrase "D.W.I." has nothing to do with adult beverages or erratic driv...
Read More >>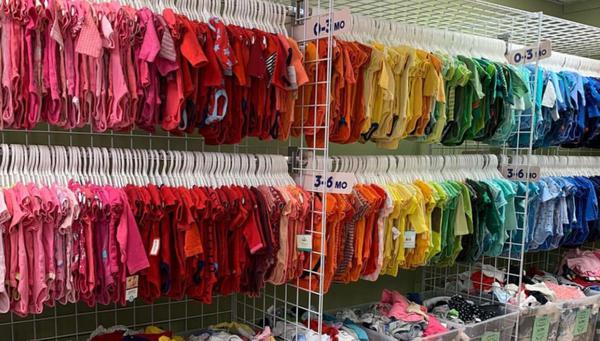 Resale is the New Black
It's a common tradition at this time of year: parents flocking to clothing stores in the last weeks of summer to get...
Read More >>
↑