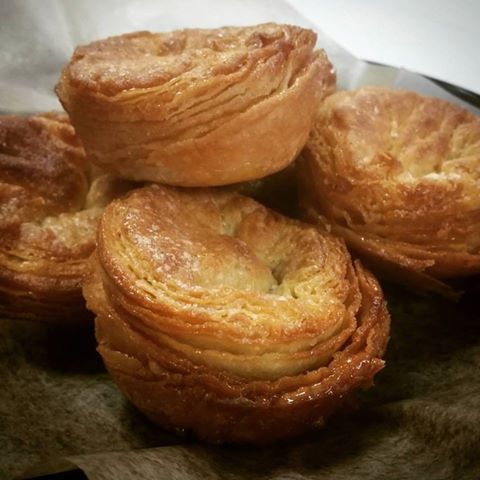 Tastemaker: Boyne City Bakery's kouign-amann
When the head baker hails from Brittany, France, you can pretty much expect exceptional pastries, and that definitely rings true at Boyne City Bakery.
One of the bakery's most popular items is the kouign-amann (pronounced kween a-mon) as baked by Gildas Berrou. He has more than 30 years of baking experience in the French school, and it shows, especially in the delicate balance and rich flavor of this unusual selection.
"Kouign-amann is almost — but not quite — like a croissant dough," explained Berrou's wife and the bakery's co-owner, Tara Ostrum-Berrou (her sister, Siiri Ostrum-Pfalzer, is the third partner in the business.)
"The layers of the dough are carefully folded, and as they are, sugar is sprinkled between each layer. Then, the way that the dough is placed in the pan allows butter to seep into the sugar and caramelize it. The name literally means 'cake butter,'" she said with a laugh. The resulting pastry does indeed offer buttery layers of dough with sharply sweet amber bites in between, reminiscent of the top of a creme brulee.
The original version of kouign-amann was given to French sailors of a hundred years ago to take to sea because of its ability to stay fresh for a week. Boyne City Bakery follows (most of) that guideline. If you can't make it to the shop, the bakery will ship anywhere in the U.S. as long as the kouign-amann can arrive in five days or less.
Boyne City Bakery is located at 110 S. Lake St. in Boyne City, 231-497-6060, or find it on Facebook.
Trending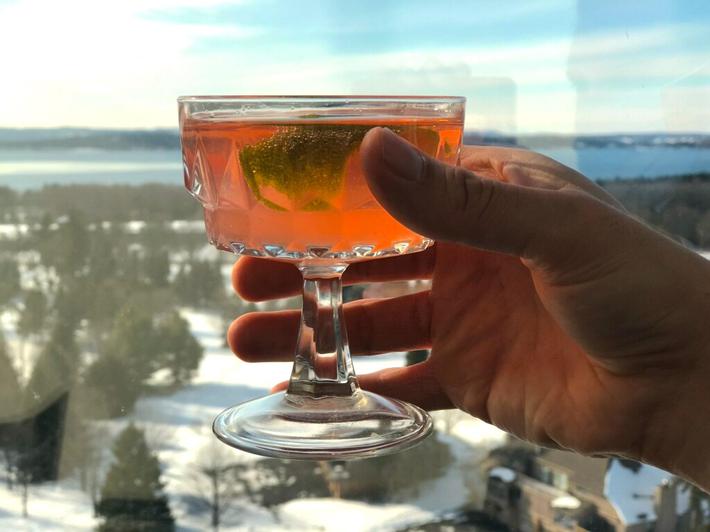 Tiny Pink Bubbles
Hey, ladies, do we have the pink drink for you: Aerie's Tiny Pink Bubbles. With a taste and body as delicious as its...
Read More >>
The Power of Our Example
Every new president faces a daunting array of problems, but 2021 will go down in the history books: Our country is under s...
Read More >>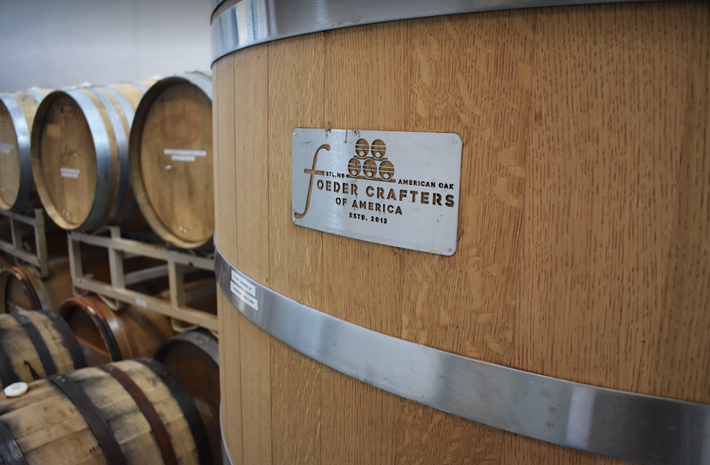 Getting Wild with the Foeder
Drinkers with a discerning eye may have noticed a couple interesting-looking wooden containers in the back of Traverse Cit...
Read More >>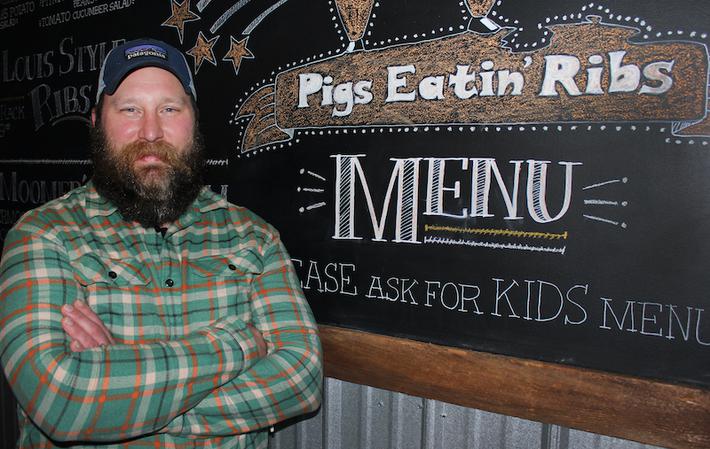 Charlevoix's Pigs Eatin' Ribs
By 2008, Charlevoix Chef Adam Kline had seen and tasted enough. The Northern Michigan food scene had stagnated, he said, i...
Read More >>
↑