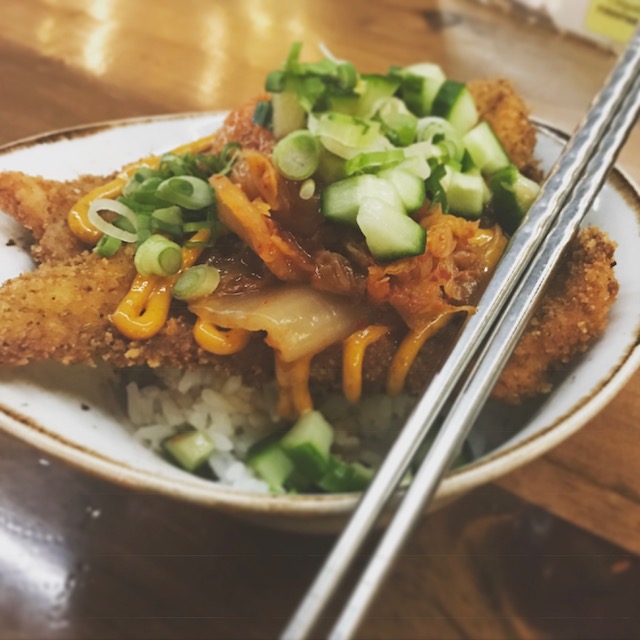 Tastemaker: Mustang Wendy's Crispy Chicken Sushi Bowl
Chef Wendy Wagner, owner of Mustang Wendy's in Harbor Springs, recently got the idea of introducing sushi to her restaurant's menu but had a tough time figuring out how to properly execute the dish without having an experienced sushi chef on her team.

"One of the challenges of making good sushi is finding talent that can properly roll it," she said. "So we did some research and decided to do a sushi bowl instead, which is actually more of a Hawaiian influence."
Taking that idea and — pardon us — rolling with it, Wagner borrowed a little inspiration from one Colonel Sanders of the Kentucky Fried Chicken franchise and crafted her own sushi bowl entrée, one that started as a special and proved so popular it's just made its official full-time menu debut.

Wagner starts with a bed of tender sushi rice in a bowl, arranges panko-breaded fried chicken pieces, cucumber slices, and scallions on top, and then garnishes with a sweet-spicy sesame-ginger dressing and chipotle aioli.

"The Colonel ain't got nothin' on us," Wagner said. Sure to, er … bowl you over, the multi-cultural combo of textures and flavors in Wagner's crispy chicken sushi bowl is available now for $12 (dinner menu only) at Mustang Wendy's, 129 E. Bay St., in downtown Harbor Springs. mustangwendys.com or (231) 242-4810.
Trending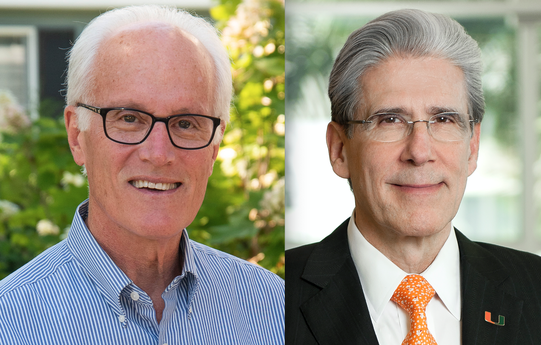 Listen In: Two Global Health Experts — one in TC — to Talk Pandemic
This week, the Traverse City International Affairs Forum at Northwestern Michigan College opens its 27th season ...
Read More >>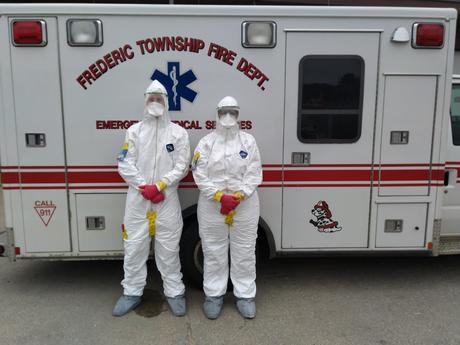 What First Robotics Teams Did on Their Summer Break
When the coronavirus pandemic first hit, masks, face shields, and other personal protection equipment, aka PPE, were hard ...
Read More >>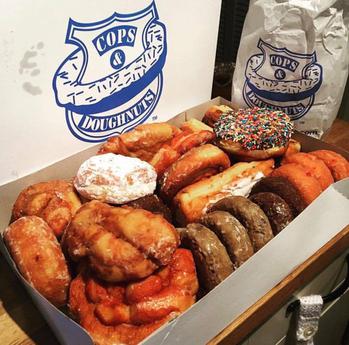 Gaylord's Cops & Doughnuts
There's a cop shop in Gaylord where the phrase "D.W.I." has nothing to do with adult beverages or erratic driv...
Read More >>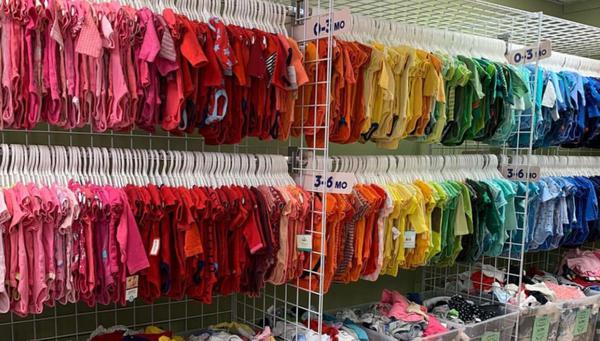 Resale is the New Black
It's a common tradition at this time of year: parents flocking to clothing stores in the last weeks of summer to get...
Read More >>
↑